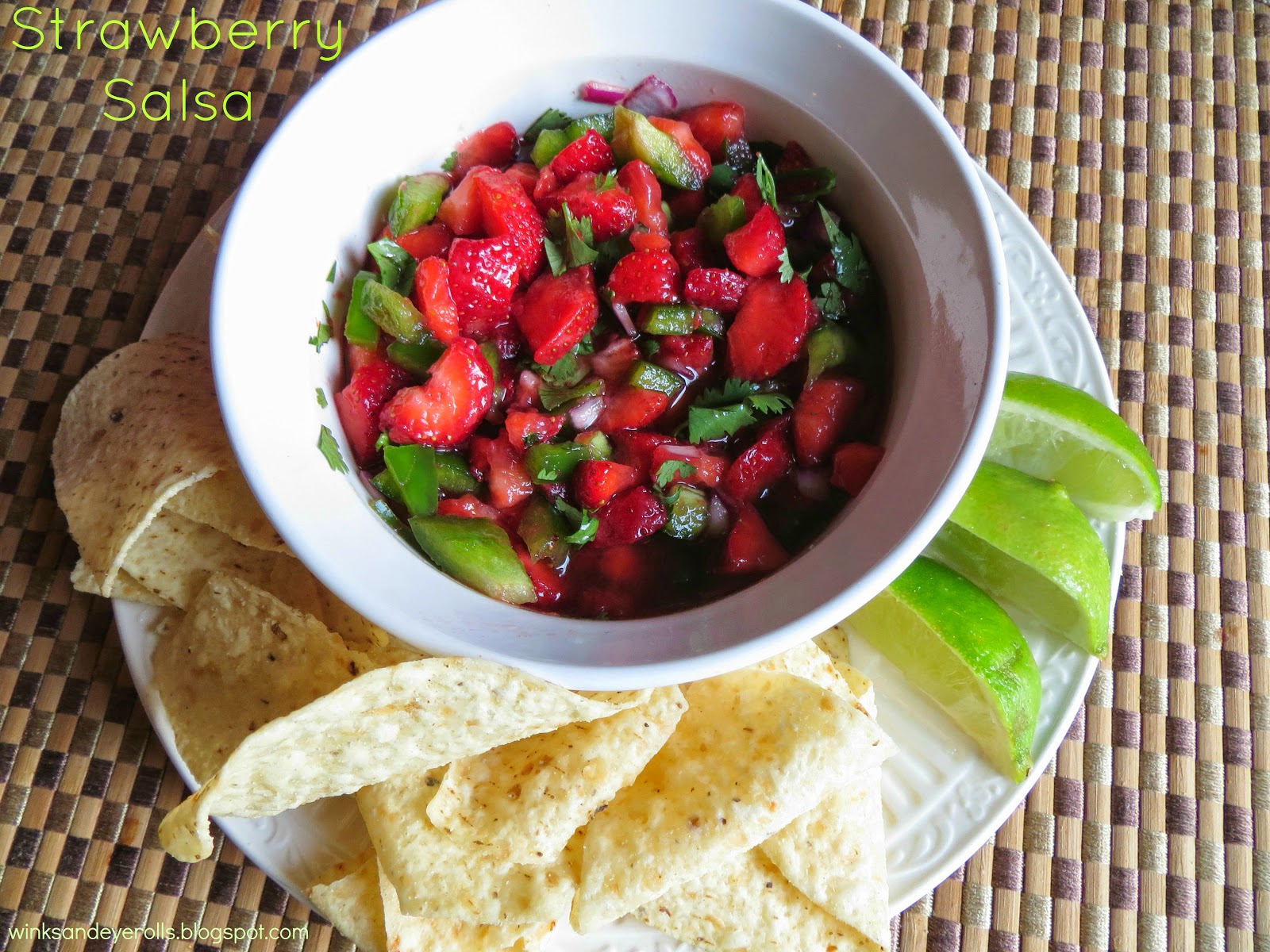 With 4th of July almost a week away, we wanted to share some recipe ideas that would make great additions to your celebrations. If you read our Celebrating the Red, White, and Blue post, we made this Bruschetta and it was a big hit. If you've also had a chance to check out our Instagram, you might have seen that we recently went strawberry picking.
With so many strawberries left over we decided to get creative and attempt a strawberry salsa. Unsure of how it would taste, this pleasant surprise left us wanting more! This will definitely be making more of an appearance during strawberry season. Unfortunately, only one of us was able to actually eat it. One of us has some digestive issues (a mild case of Crohn's. We'll expand on that in future posts). Regardless, if you are able to digest seeds, this strawberry salsa is a great twist on a traditional salsa concept added with a sweet tasting fruit.
STRAWBERRY SALSA
1½ cups fresh strawberries, chopped
1 cup green pepper, chopped
½ cup red onion, chopped
2 Tbsp fresh cilantro, chopped or minced
2 tbsp lime juice
Directions:
Chop strawberries, green pepper and onion. In a bowl, combine remaining ingredients, minced cilantro, brown sugar, and lime juice. Stir together and serve with tortilla chips.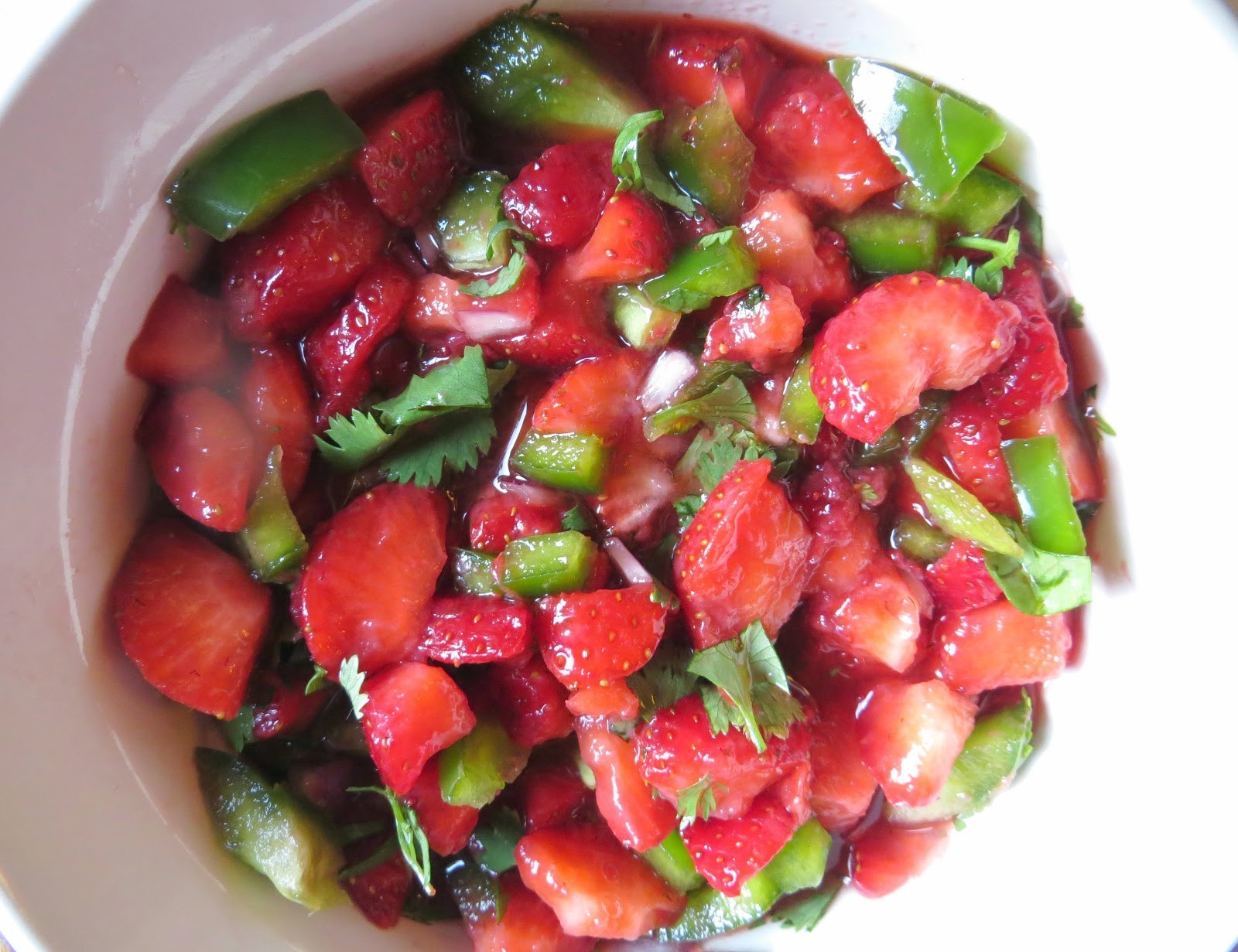 5-6 Fresh or dried basil leads (preferably fresh)
Directions:
Chop the tomatoes, onions, and basil and add into a bowl. Add the olive oil, salt and pepper, stir together and
serve with toasted baguette

, enjoy!