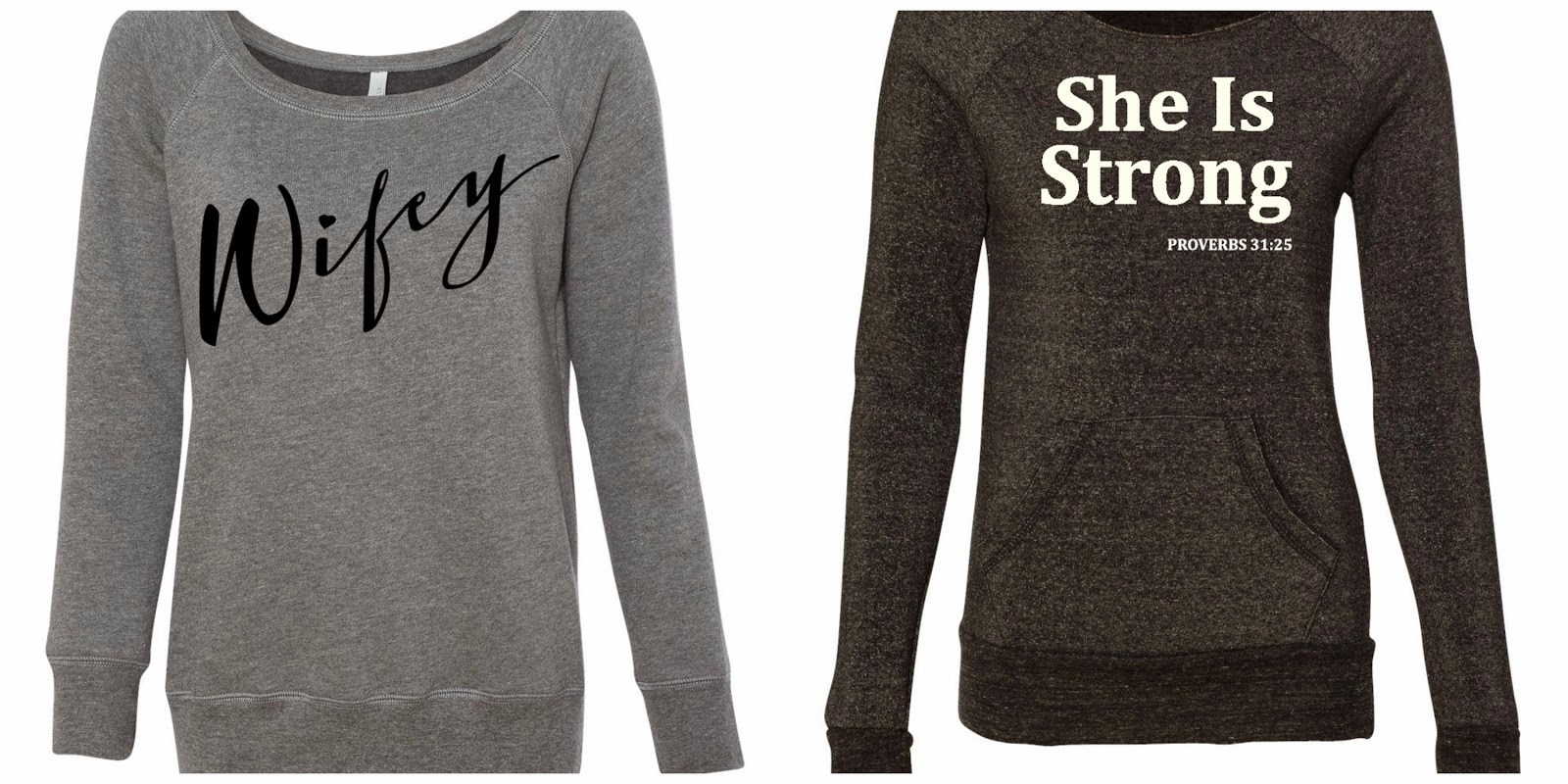 There's just something about fall fashion that we absolutely love! Maybe it's the coziness of it all or the twinkle in our eye knowing that the holidays are right around the corner. Whatever the case is we love it. For us, fall fashion doesn't have to be all about riding boots, skinny jeans, and scarfs, although we love that too! It's also about the comfort and casual functionality. If you've been reading along with us, and we thank you if you have, you've probably seen that a great sweatshirt, t-shirt, and pair of flats also fits into our wardrobe just swell (hmm do people still use that word? moving on.)
We are so excited for another opportunity to partner with Jo-Anne from Motivated Tanks n Tees to bring you a giveaway just in time for your holiday needs. Not only do you have the chance to win $50's credit towards her Etsy shop, but she is offering everyone 15% off your purchase with the code 'winksandeyerolls15' at checkout.
Her shirts have so many fun sayings and motivational quotes that will be sure to make those on your gift buying wishlist smile!
Need a stocking stuffer or fun gift for Uncle Ned, Jo-Anne has you covered.

Can you believe that Christmas is just five weeks away?!?! We are so unprepared but that's another post for another time.
We would love to hear what sayings you would like to see on a t-shirt?
Doing family cards this year, do you match or try to coordinate your outfits?
Do you go for funny or more traditional?
Be sure to enter the rafflecopter below for your chance to win. Best of luck and thank you to those who enter.

Only open to residents in US and Canada.