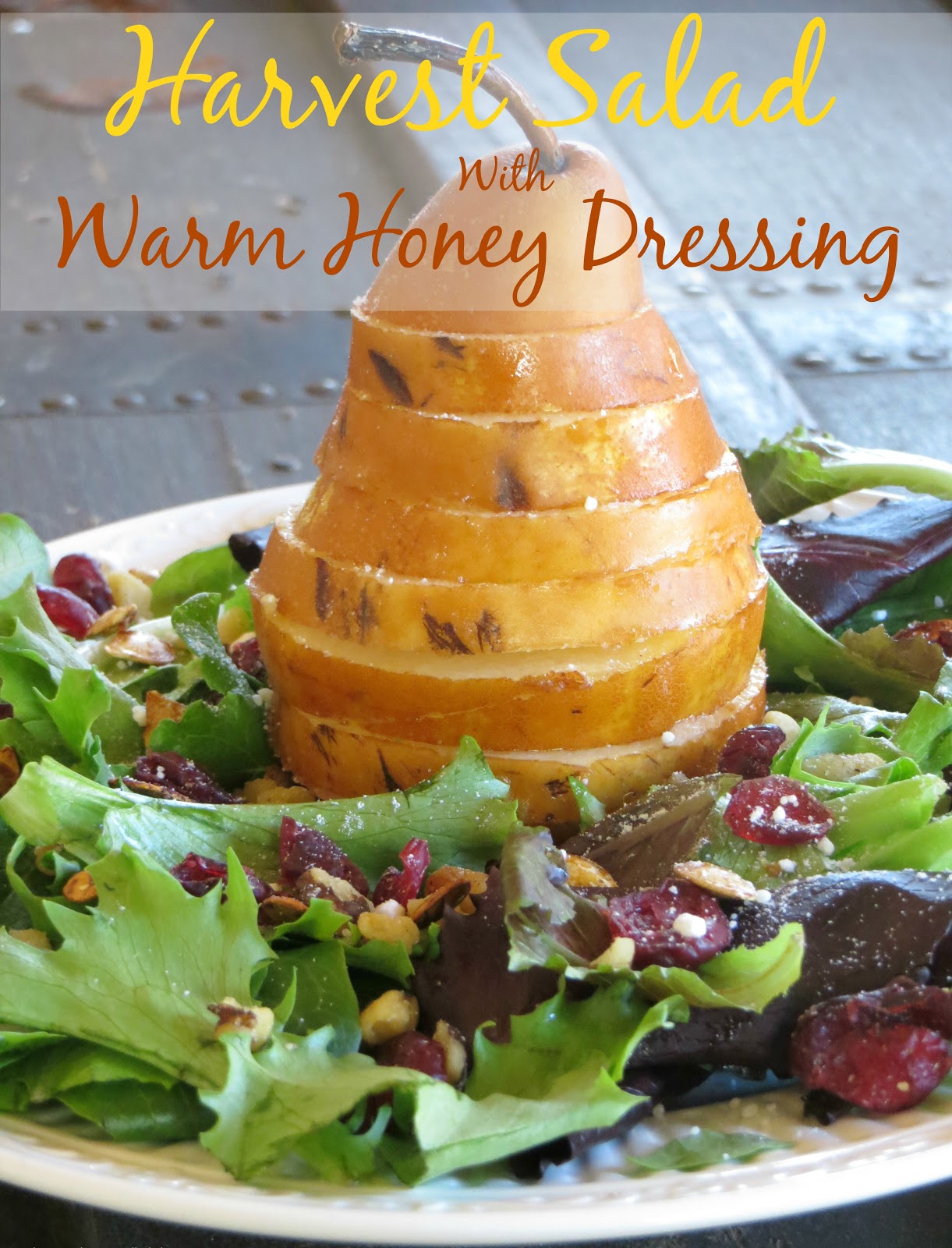 With thanksgiving this week, can you believe it's here again? I wanted to share this simple but ever so tasty harvest salad.
It's so easy to get caught up with the everyday hustle and bustle (we are all human now), but sometimes all it takes is a simple reminder to have us stop and realize there is always something to be thankful for. For us, those little reminders often happen with fall and harvest food. Anything fall related sparks those little triggers that this is the season of thankfulness.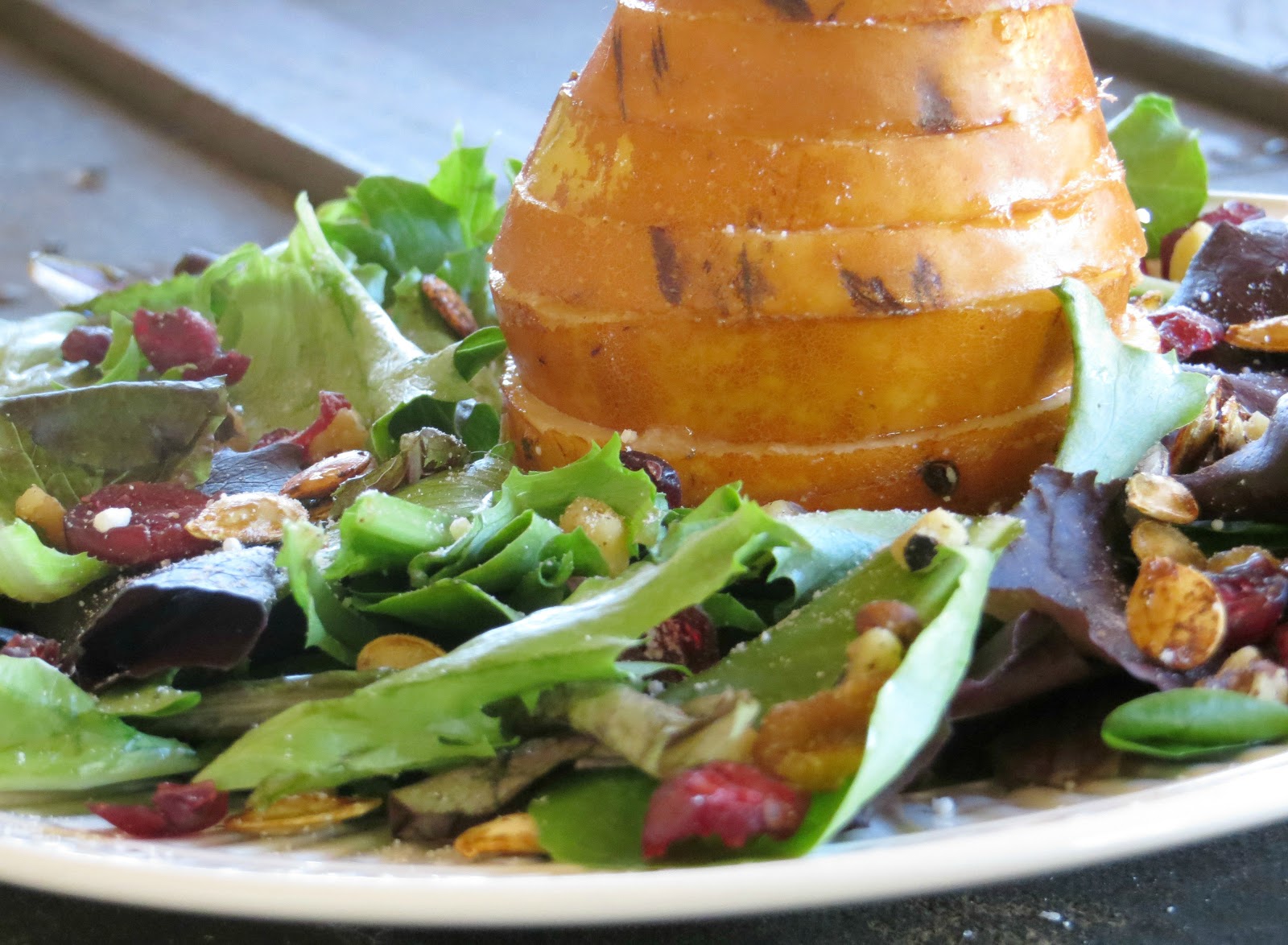 Roasted butternut squash seeds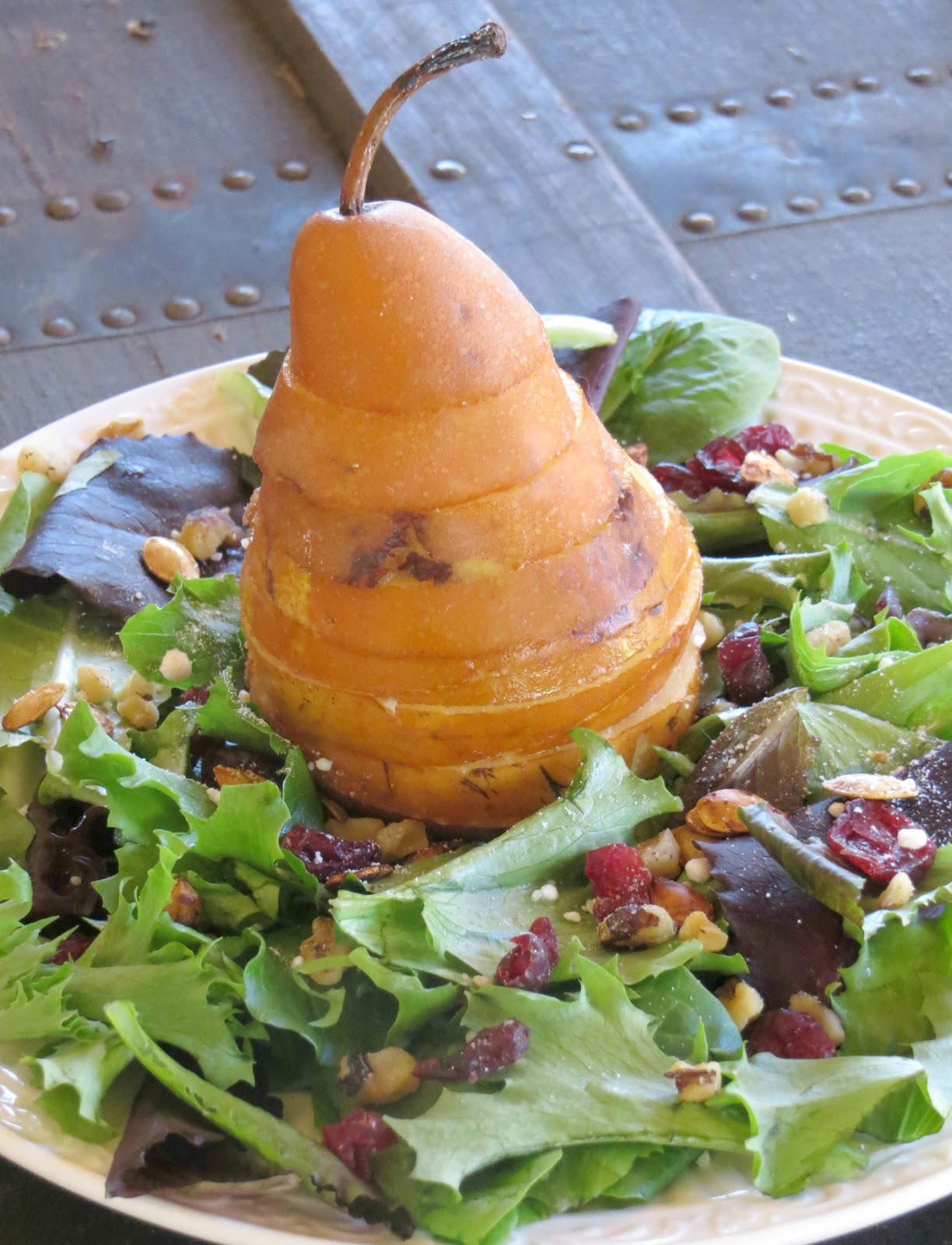 Take a ripe bosc pear and slice through the core. Taking your knife core out the center making a round hole in the middle of each slice. Once you have done that, you can re-stack the pear slices to create a full pear look (this is all for looks). Using your mixed greens, about 1 cup for individual salad, but you can really use how ever much you would like, put together on a plate or bowl. Place your pear slices on the mixed greens and add in chopped walnuts, dried cranberries and roasted butternut squash seeds. Taking your honey, about 1 Tspoon, warm in the microwave for 10 seconds and drizzle on top of the salad. Top it off with some fresh or sprinkled romano cheese.
Roasted Butternut Squash Seeds:
We decided to add some roasted Butternut Squash seeds that we made from another recipe. You might think this seasoning combo sounds a little crazy but they actually turned out really good and now this is how we roast our seeds.
Ingredients:
Cut butternut squash in half and scoop out the seeds. Place seeds on a non-stick cooking sheet. Season with crushed black pepper and kettle corn seasoning mix, can be found here. Place in the oven at 375 degrees, check them in about 5 minutes and stir them or try to flip them on the tray. Place back in the oven for another few minutes until they are golden brown. Let cool and enjoy!