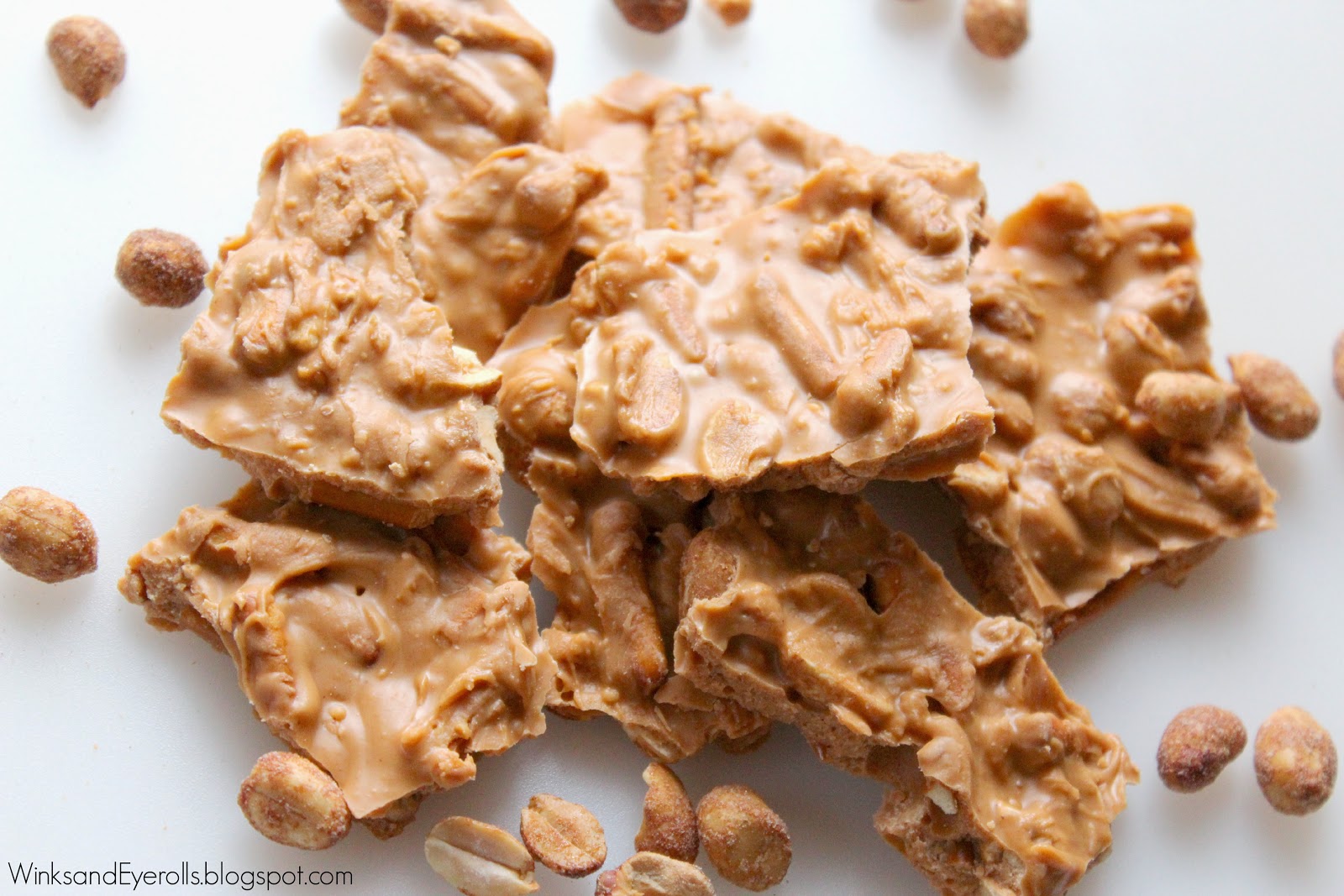 Peanuts, pretzels, crunchy goodness, we'll take it! Our mom has been making this peanut brittle for years and without a doubt every year there are new fans who drool over it. We remember our mom being a little reluctant to giving out the recipe because it was kind of her thing, you know that staple item you bring to holiday parties. But, she's passed down the recipe to us and we've come to terms with sharing (it's the right thing to do). We are now putting it out there for everyone to enjoy 🙂
We've come in contact with other peanut brittle but there's just something about this one. Others are extremely chewy, like almost break your teeth crunchy, and this one is more of a creamy yet crunchy goodness. It might be something you need to taste to be able to relate.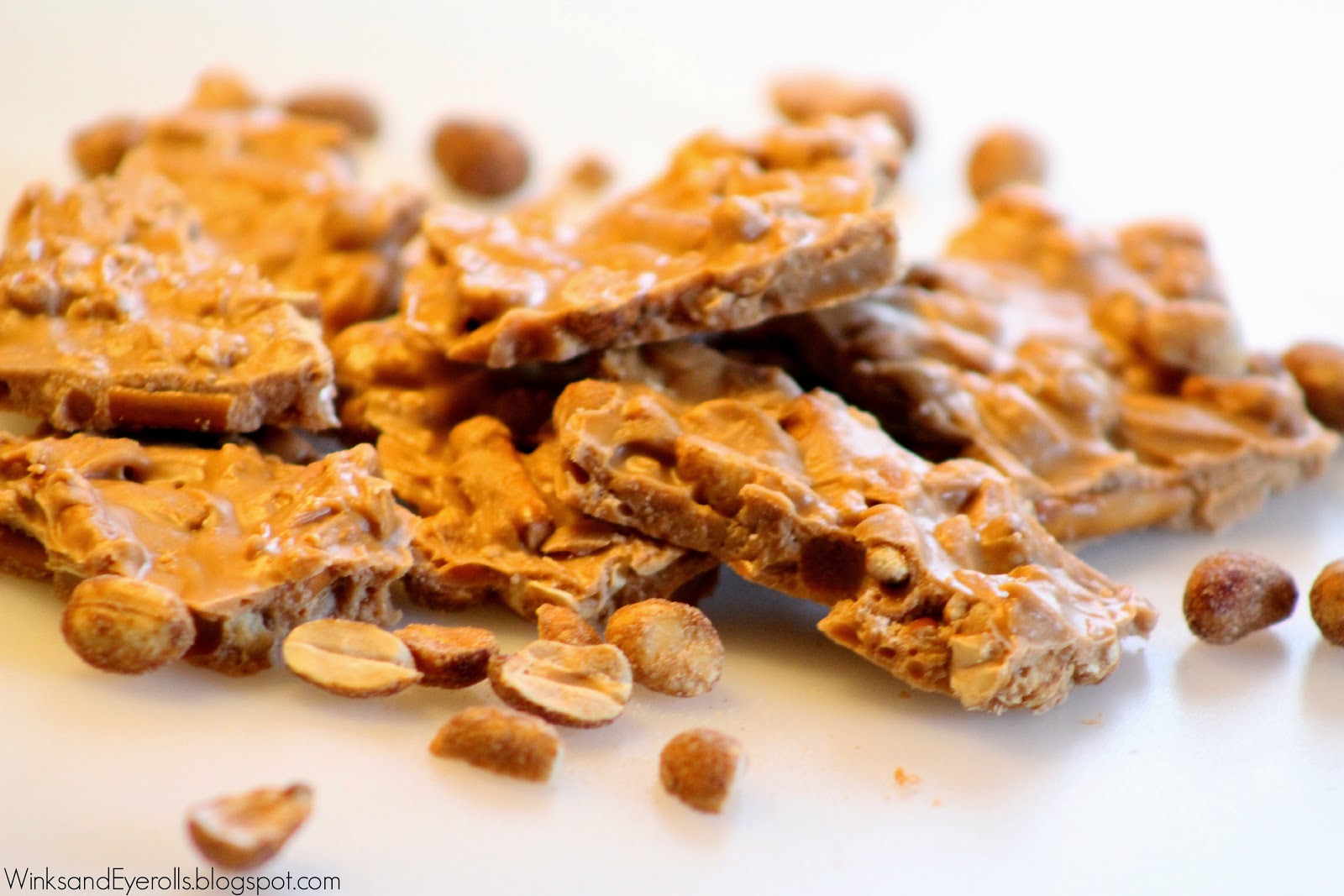 1 package of peanut butter chips 10oz
1 package of butterscotch chips 11oz
3 Tspoons of creamy peanut butter
1 cup of smashed pretzel pieces (we usually buy the small skinny sticks and break them up)
1 cup of peanuts (we usually use the honey roasted kind)
Directions:
In a large sauce pan on low to medium heat, melt down half the bag of peanut butter and butterscotch chips. Stirring every few seconds. Be careful not to put the heat on too high or the chips will burn and not melt. Stir in the remaining half bags of peanut butter chips and butterscotch.
Once majority of the chips are melted add in the 3 table spoons of creamy peanut butter, mix together. Then add in the pretzels and peanuts. Stirring all ingredients together.
After you have stirred them together, on a baking sheet lined with wax paper, pour mixture onto the middle of the sheet and spread evenly. It should cover the whole sheet and look something like this…leave it to harden in a cool place for an hour. After brittle has fully hardened break into desired pieces and enjoy!