Happy Friday! We hope you are having a great week! Ours was a little random and neither of us are feeling that great but it's all good. Here are some of our favorites from this week…
1. A boy and his dog: seriously these two just melt our heart. Little man loves his furry brother, and coaty is the best with him. Little man is actually pretty rough with him and we are continuously teaching him to be nice
.
But regardless, they love each other and are best friends.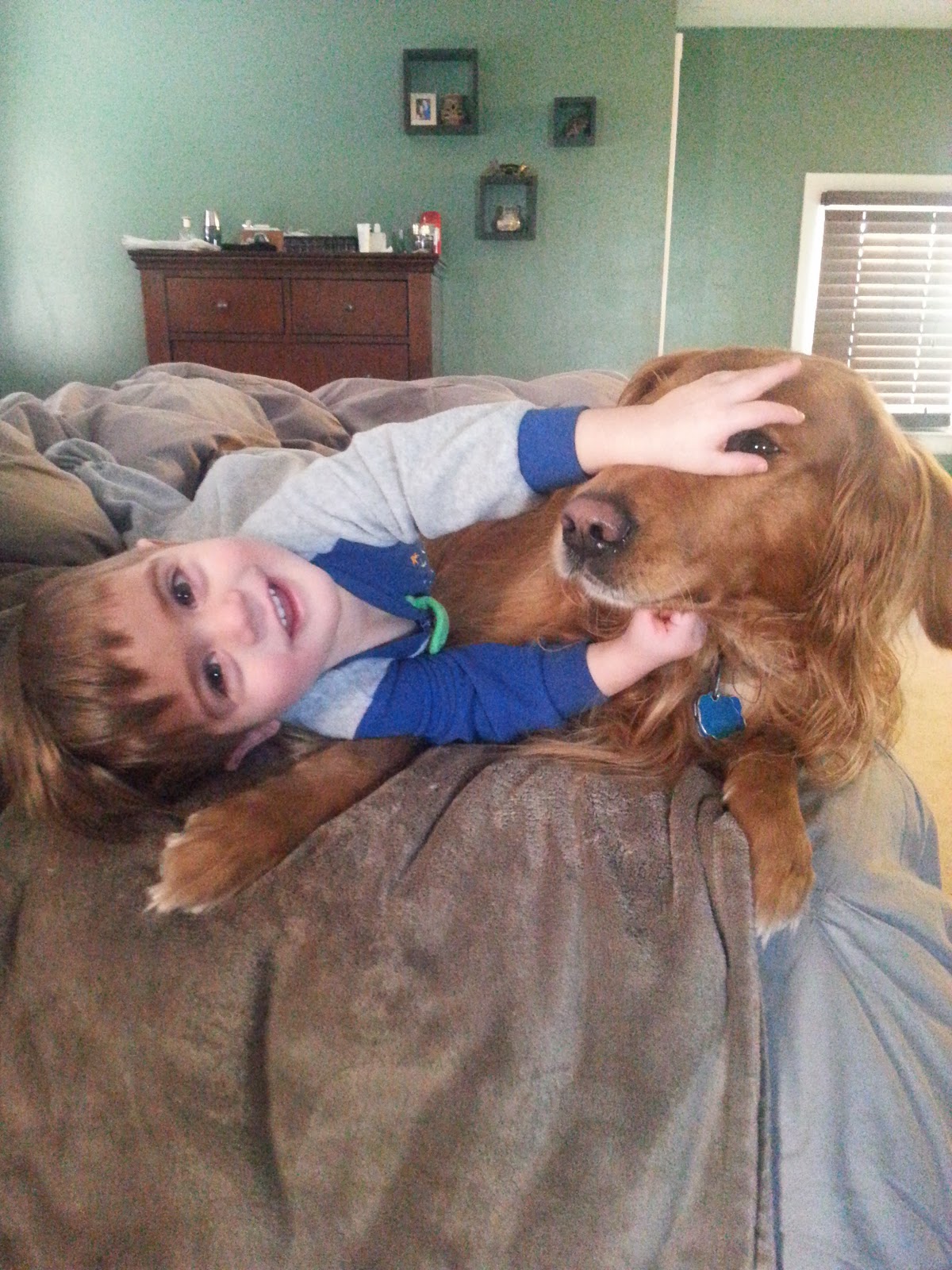 2. On to some more cuteness…little man is loving his Christmas gifts. His pedal car is stealing the show.
3. It may be January but who said everyone packs up their decorations right away? Not our Aunt! She had all of us over for an after the holidays brunch and she never disappoints. We get so excited for events at her house.
4. I (Faith) was able to take Lennon girl for an afternoon on the beach. Wouldn't you know she found a horseshoe crab and was carrying it around the whole time.
5. Fleece lined jeans: I (Sierra) am loving these jeans from Old Navy for my little man. With this cold weather these are perfect for some extra warmth. With these, I don't feel like I have to put him in sweat pants everyday to keep him warm. And since it's Friday (we are always happier on a Friday) we thought we would share this sale we came across that they just so happen to be having right now. For an extra 30% off online enter code savenow.