I usually feel a little awkward when it comes to bragging. But, sometimes it's nice to talk about the good things and the people in your life. So here it goes, this little spotlight is going out to my (Sierra's) husband for making our home all that it is today.
We've been in our home for almost 6 years now. Long before our blog was a thought he did so many amazing projects that transformed our space. Long story short we got a great deal on a short sale in a desirable town that we were hoping to get into. The house needed work. And we were up for the challenge. We would watch all of the HGTV shows and found them pretty entertaining as a majority of the first time home buyers wanted everything turnkey ready without putting in any effort. We knew that just wasn't us. Not to mention we were looking for a home that we could put our touches on and one day have a nice return on our investment.
This is more of a side hobby for my husband in addition to his every day profession. He has always enjoyed getting his hands on a project and I am so thankful I have a guy who isn't afraid of power tools 🙂 Here is what my handyman has been up to.
We've kind of reached that point in our home where we've done almost all (yay! finally!) of the improvements that we could think of. One of our bathrooms was always on the list to redo but for some reason it kept being pushed to the back burner. Why we ever waited so long to redo it? We will never know. He replaced the tub and did all of the tile work. He kept the existing wainscoting and gave it some new paint. He also kept the existing floor tile and regrouted. We decided to keep the wallpaper that was there, even though we aren't a big fan, it's something we don't really notice is there. We are happy to say this is the only room in our house that has wallpaper. And believe me, this house had a lot of wallpaper when we bought it. He switched the vanity out and found one with a double sink that works for our smaller space. I am so happy with the finished product!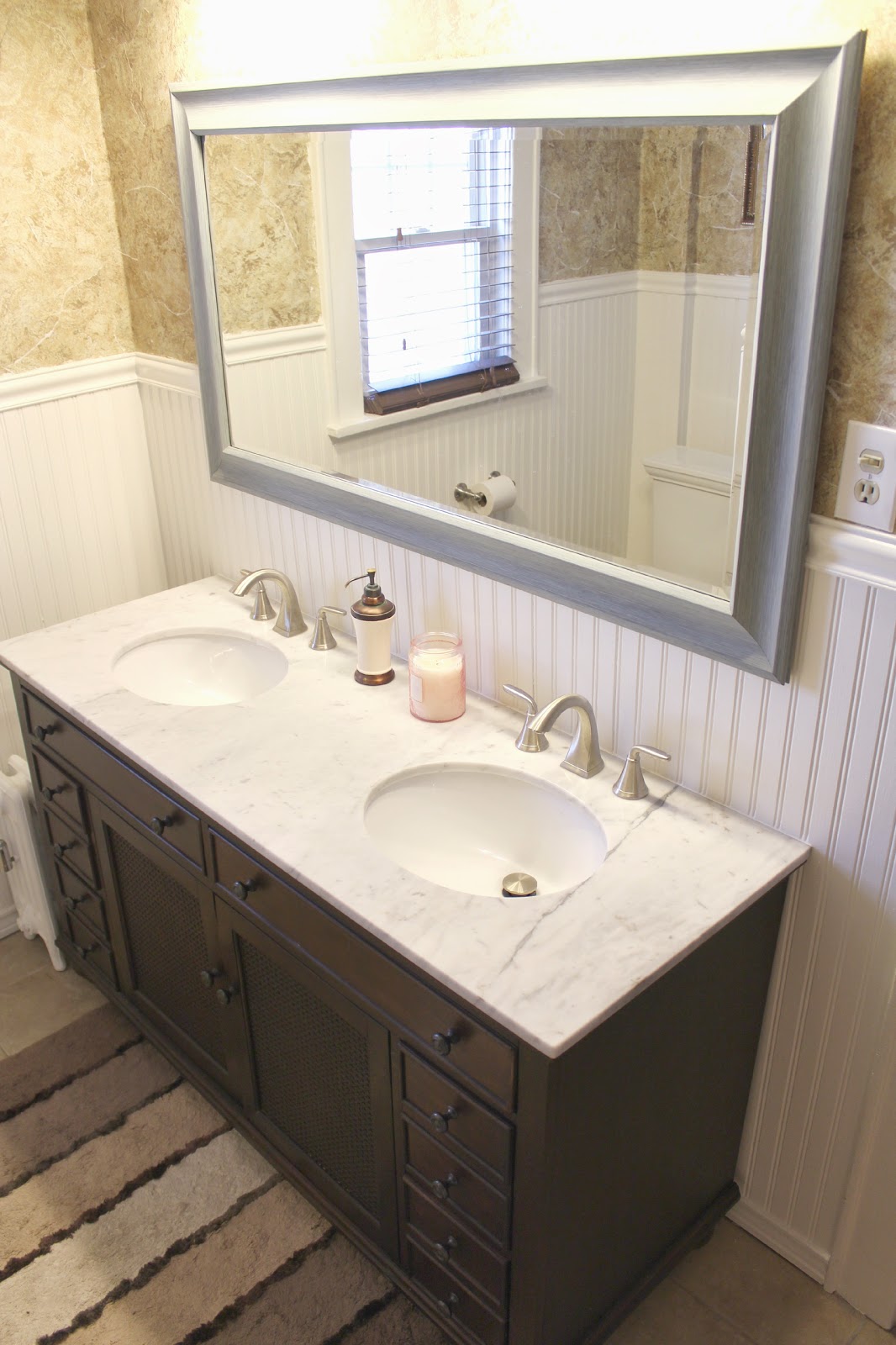 Can I just tell you it is very difficult to capture decent pictures in smaller spaces! I'm sure a lot of you would have gotten a good laugh if you saw me doing a balancing act on the edge of the tub. What can I say, I tried.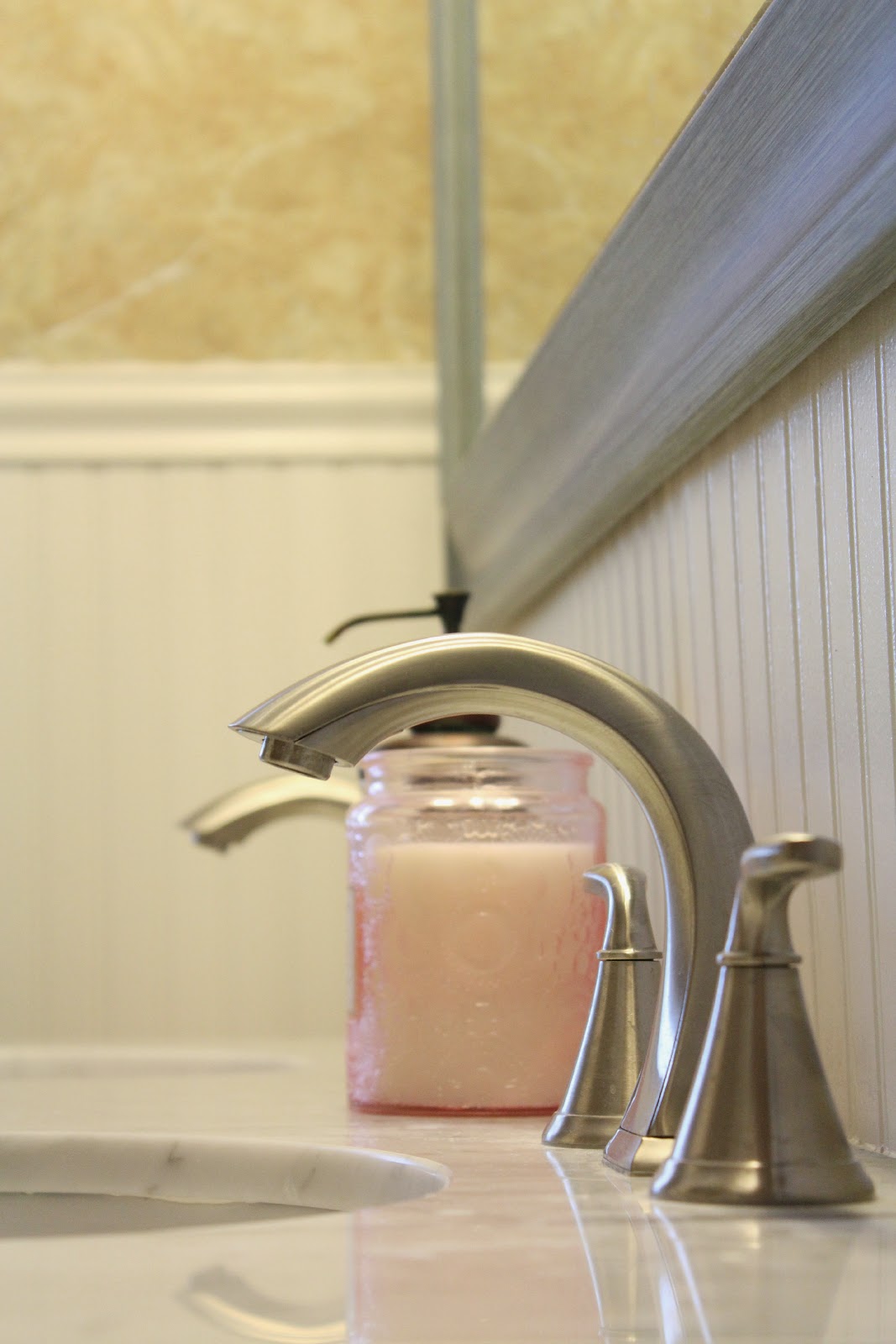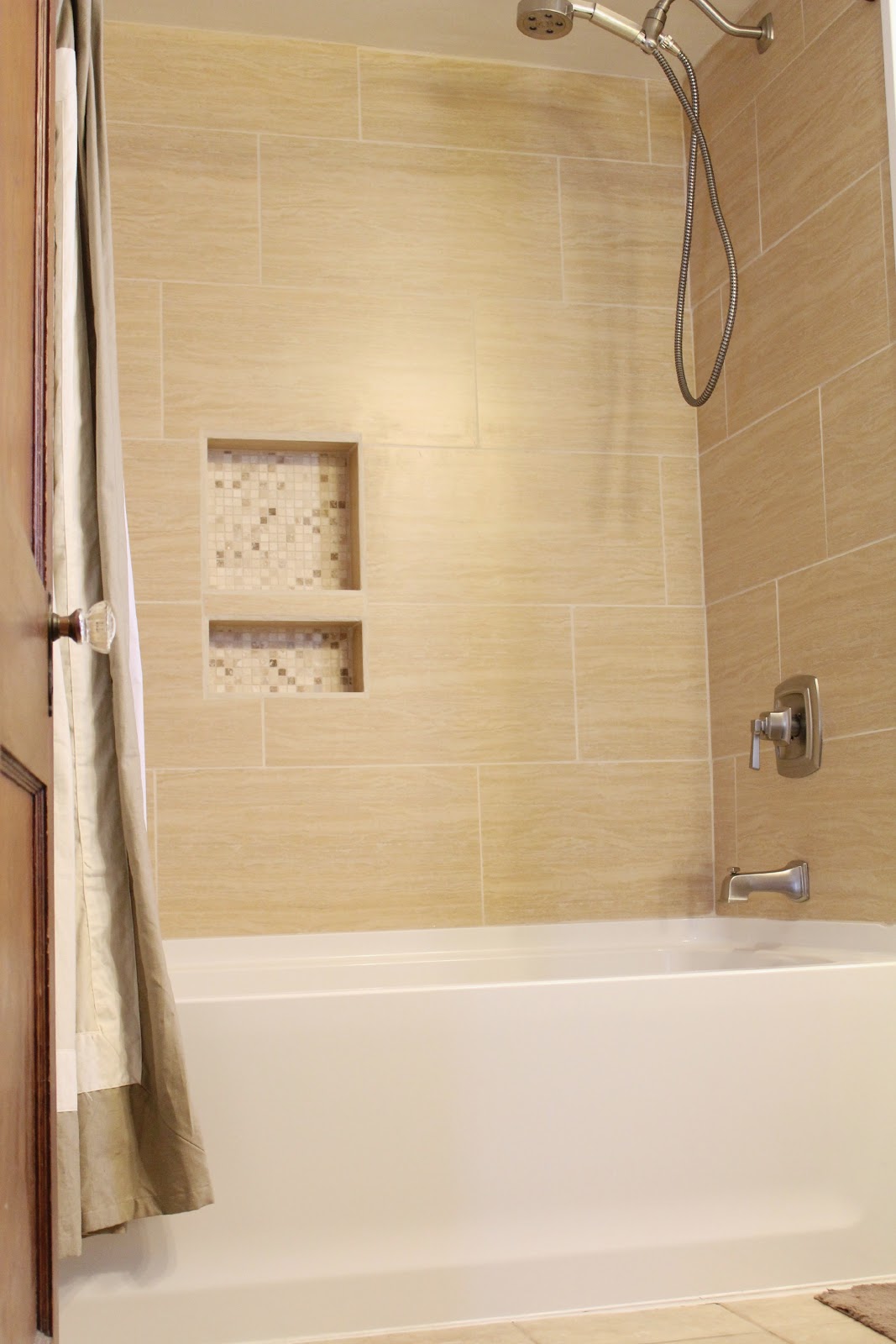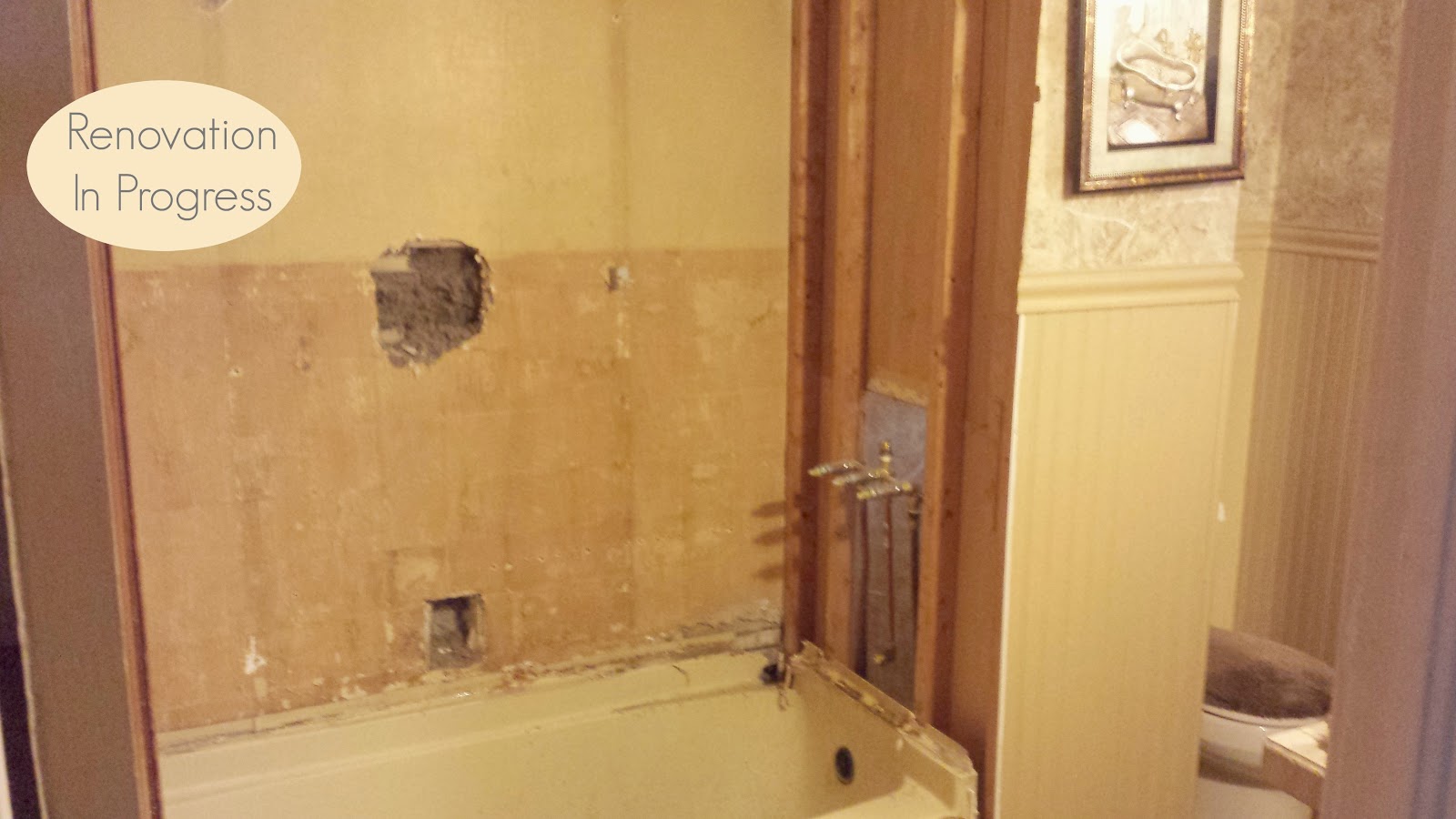 After the completion of our bathroom he was on to creating a wood wall. We have this small space in between our side entrance that either goes down to our basement or up to our kitchen that had wood paneling in it. It wasn't a huge deal since it was such a small space, but he was ambitious and always wanted to do a wood wall. And a wood wall he did! He also replaced our side door. The end result adds so much more to that little space and gives it such character.
And the man behind the projects 🙂