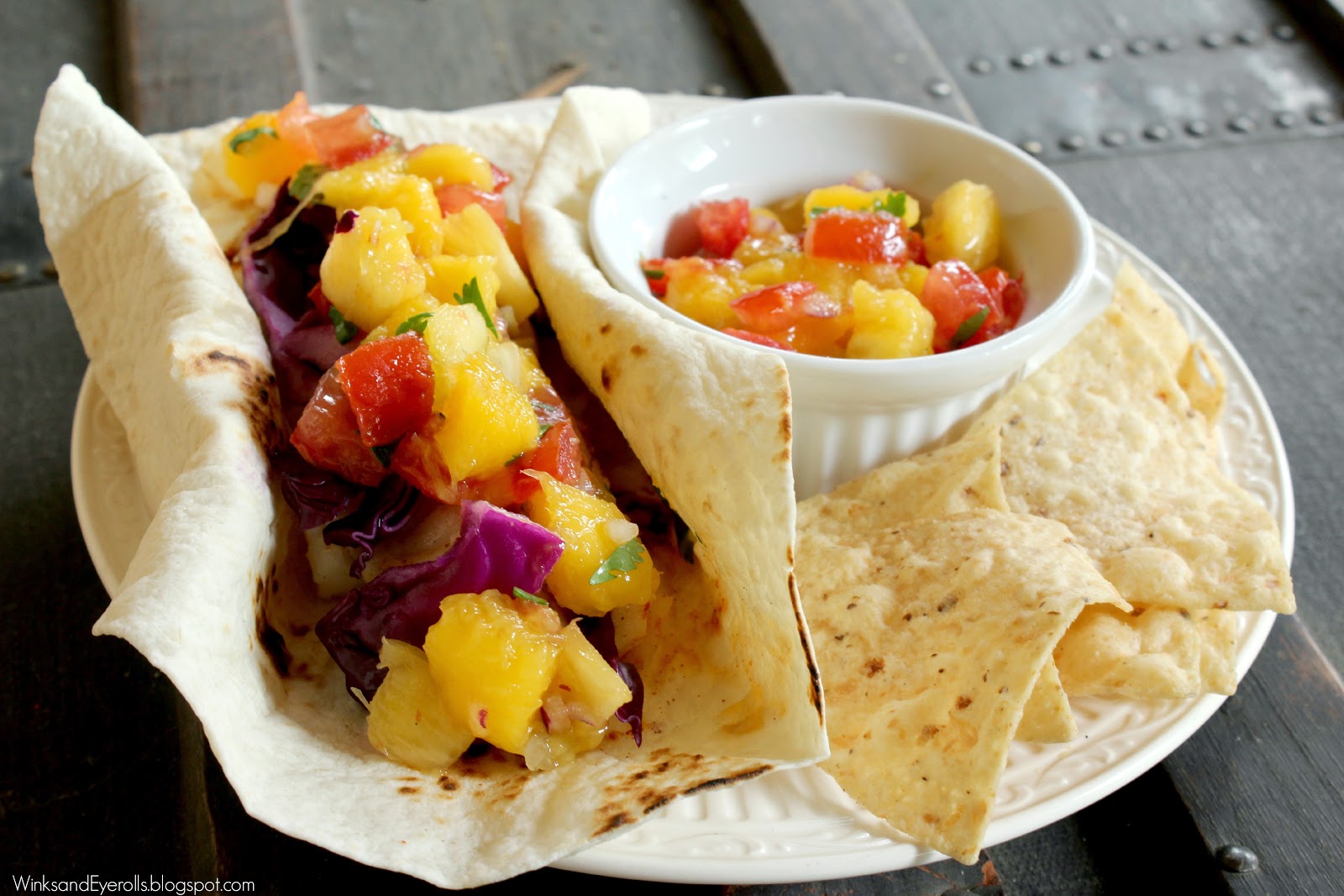 There's something about tacos and Tuesday's that just go hand in hand. It only seems right to post this on a Tuesday and get everyone craving tacos. You can thank us later 🙂 If you follow us on Instagram (if not, what are you waiting for?) then we have to admit, we didn't actually make these on a Tuesday. But, let's face it, tacos are more than welcome any day of the week!
These fish tacos with homemade mango pineapple salsa came out so good that we were practically licking the plate. Not to brag or anything, but these were really good. Well, at least we thought so and everyone went back for seconds.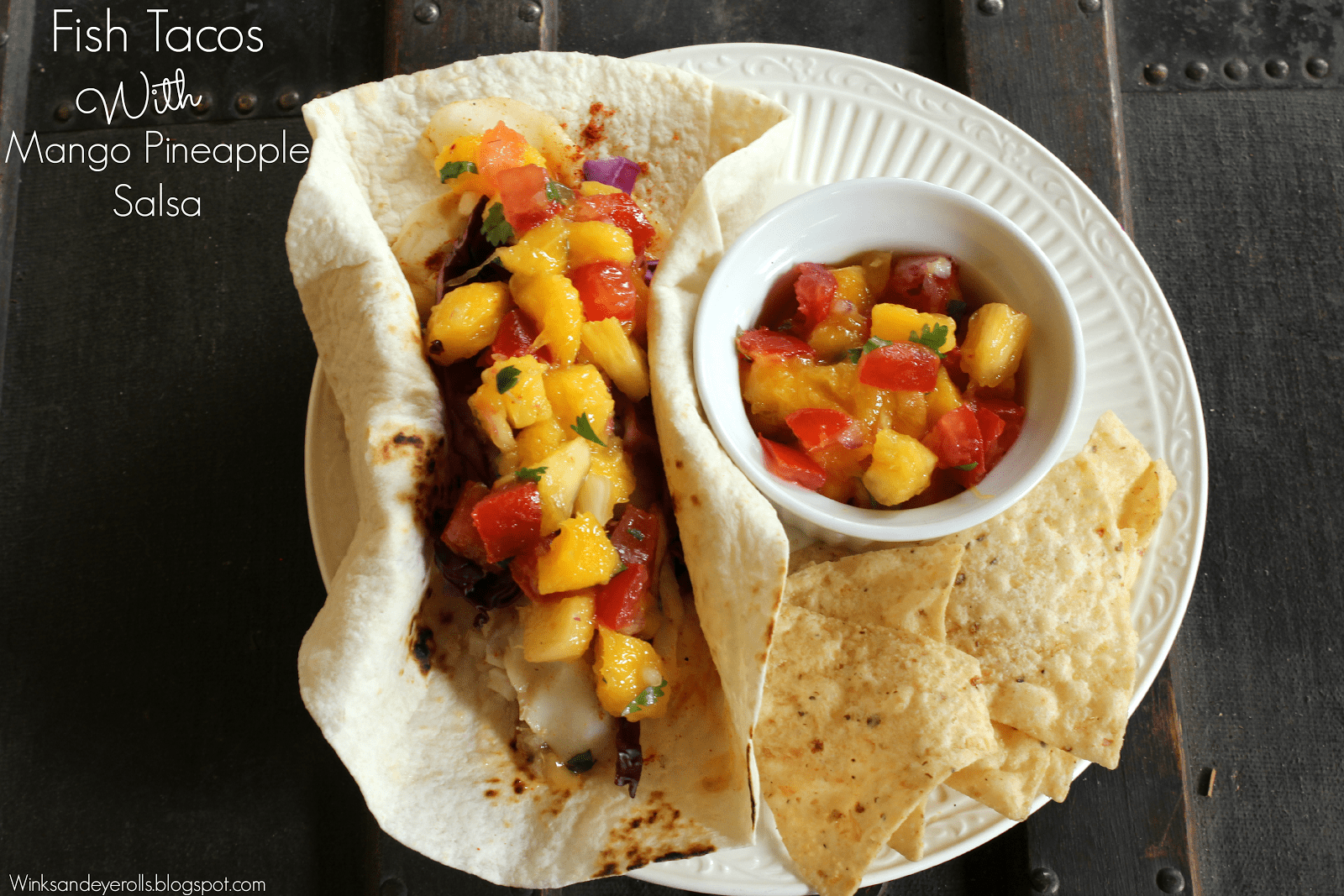 Ingredients:
1 lb white fish
1 Tspoon of cooking oil (we used organic virgin coconut oil)
1 tspoon of ground cumin
1 Tspoon of paprika
1 lime, juiced
1/4 cup chopped fresh cilantro leaves
1/4 of red cabbage chopped (used for garnishment to top tacos)
Directions:
Place fish in a medium sized dish and add in cumin, paprika, lime juice, and cilantro. Let marinate for 15-20 minutes. In a medium skillet add in cooking oil and bring to medium-high heat. Place fish in the pan and let each side cook for 4-5 minutes until desired consistency.
MANGO PINEAPPLE SALSA
Ingredients:
1 Mango diced
1 cup of fresh pineapple diced
1/4 cup of red onion diced (or more to your taste)
1 medium tomato, seeded and chopped
1 lime, juiced
1/3 cup of chopped fresh cilantro leaves (or more or less to taste)
Salt to taste

Directions:
In a large bowl combine ingredient and toss together. Cover and let stand in the fridge until ready to serve. We topped our fish tacos off with this and also enjoyed it with tortilla chips by itself.