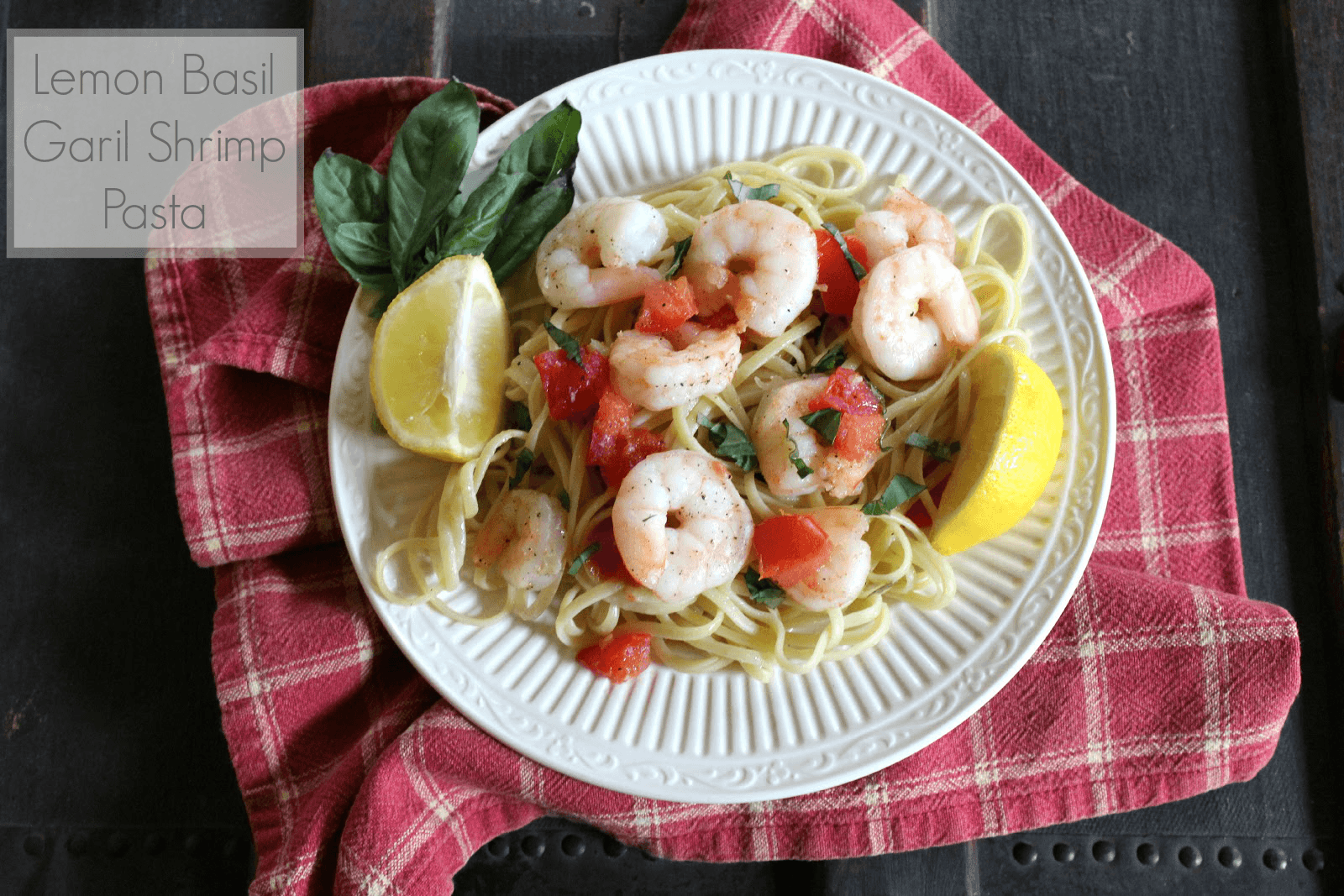 This might be a mouthful of a title to say, but this will definitely leave your taste buds happy. We love shrimp, especially in the summer. Throw some garlic, lemon, and basil into the mix and we will take it!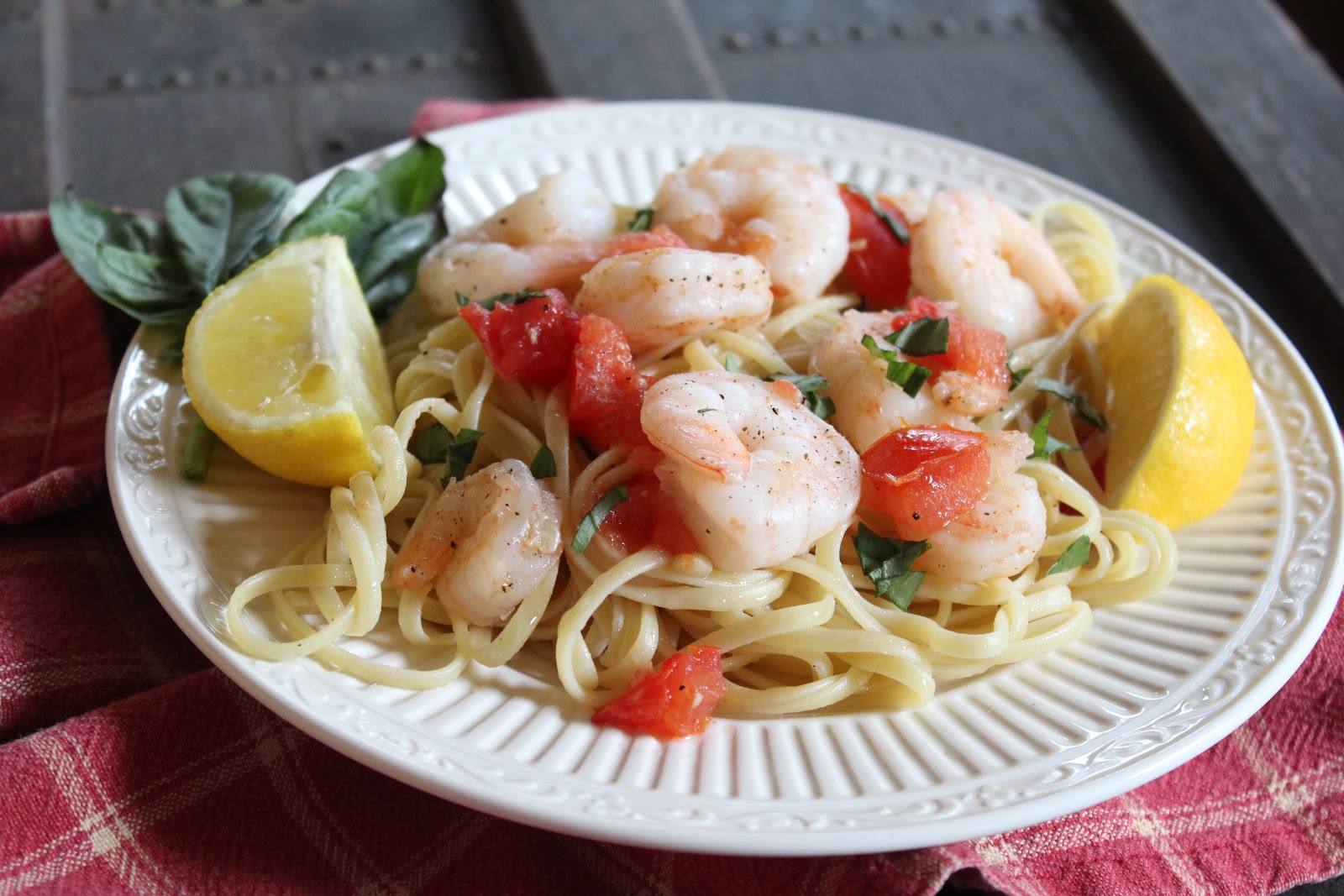 Ingredients:
1 lb peeled and deveined large shrimp
1 box (or 1 lb) of linguine
3 chopped cloves of garlic
1 tomato seeded and diced
1/4 cup of chopped fresh basil
1 lemon cut into wedges (about 2 Tbsp of juice)
4 Tbsp of olive oil
1 tsp of crushed black pepper (we love pepper so you might want to use to taste)
Directions:
Bring water to a boil and cook pasta for 8 minutes. Drain pasta and add in 2 Tbsp of olive oil or more to taste. Toss pasta. In a separate frying pan add 2 Tbsp of olive oil, garlic, and tomatoes. Let simmer for two minutes. Add in Shrimp and black pepper. Let shrimp cook for 3-4 minutes or until light pink. Place pasta on a plate and top with cooked, shrimp, garlic, and tomatoes. Take lemon wedges and squeeze over the plate (be careful of the seeds). Top with fresh chopped basil and enjoy.