Oh Chicago, you were so good to us! Hands down Chicago is one of my favorites cities to visit. This was my third time in the windy city and each time has been a different experience and I find even more that I love about it.
Aside from some flight delays due to bad weather on the east coast my sister and I made it there and back safe and we had a great weekend visiting our brother. If you follow me on
instagram
(@beautifully_candid) you might have seen some of these pictures.
I'm planning on putting together a post about sites to see in the city but for now this will basically be a full recap of our trip and of course picture overload.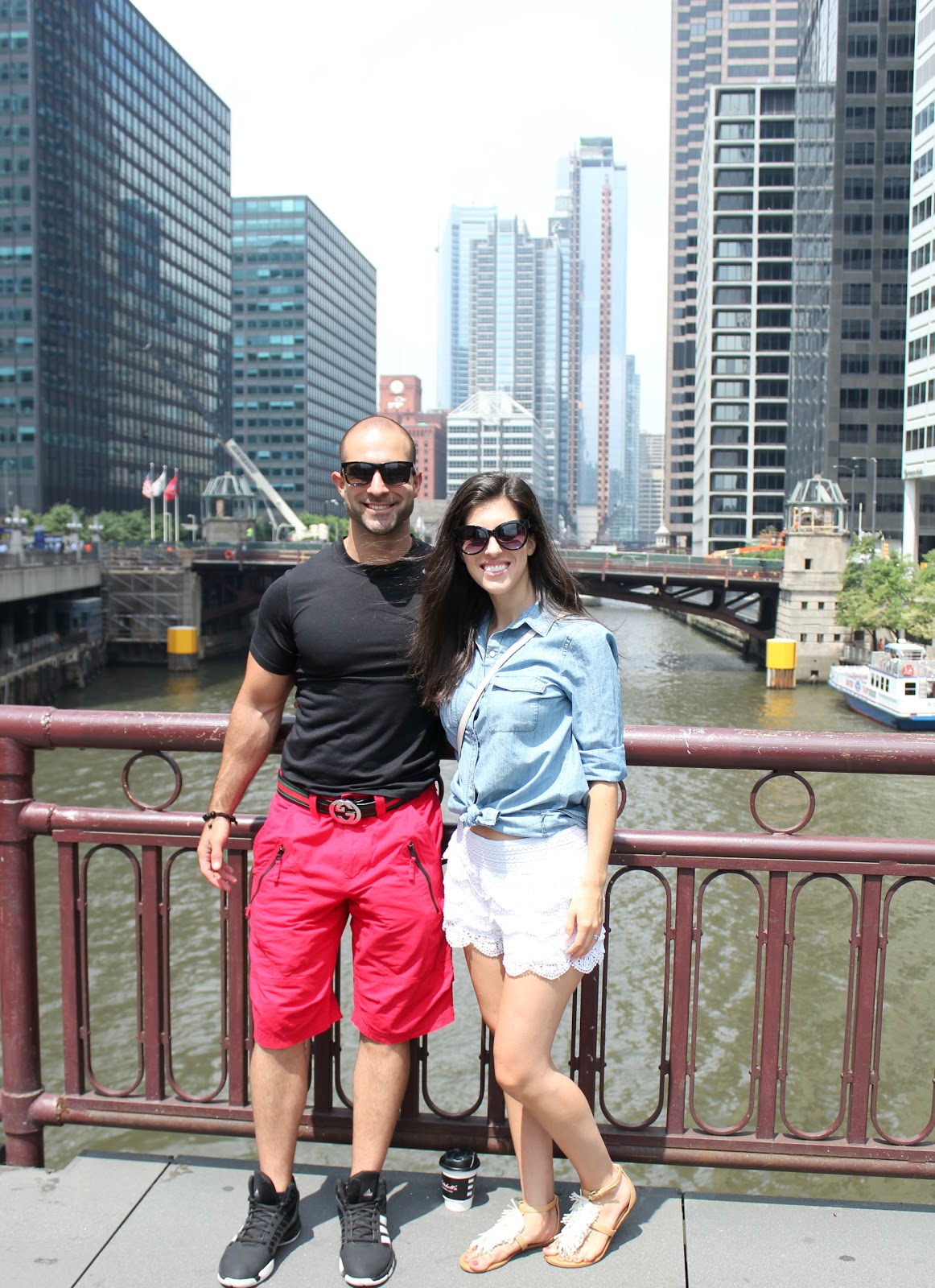 On Friday we started our trip off with an amazing breakfast. Amazing might even be an understatement, it was pretty much the best breakfast I've ever had! Lou Mitchells did not disappoint. The weather was a little iffy in the city and we did get some rain but a little water never hurt no body.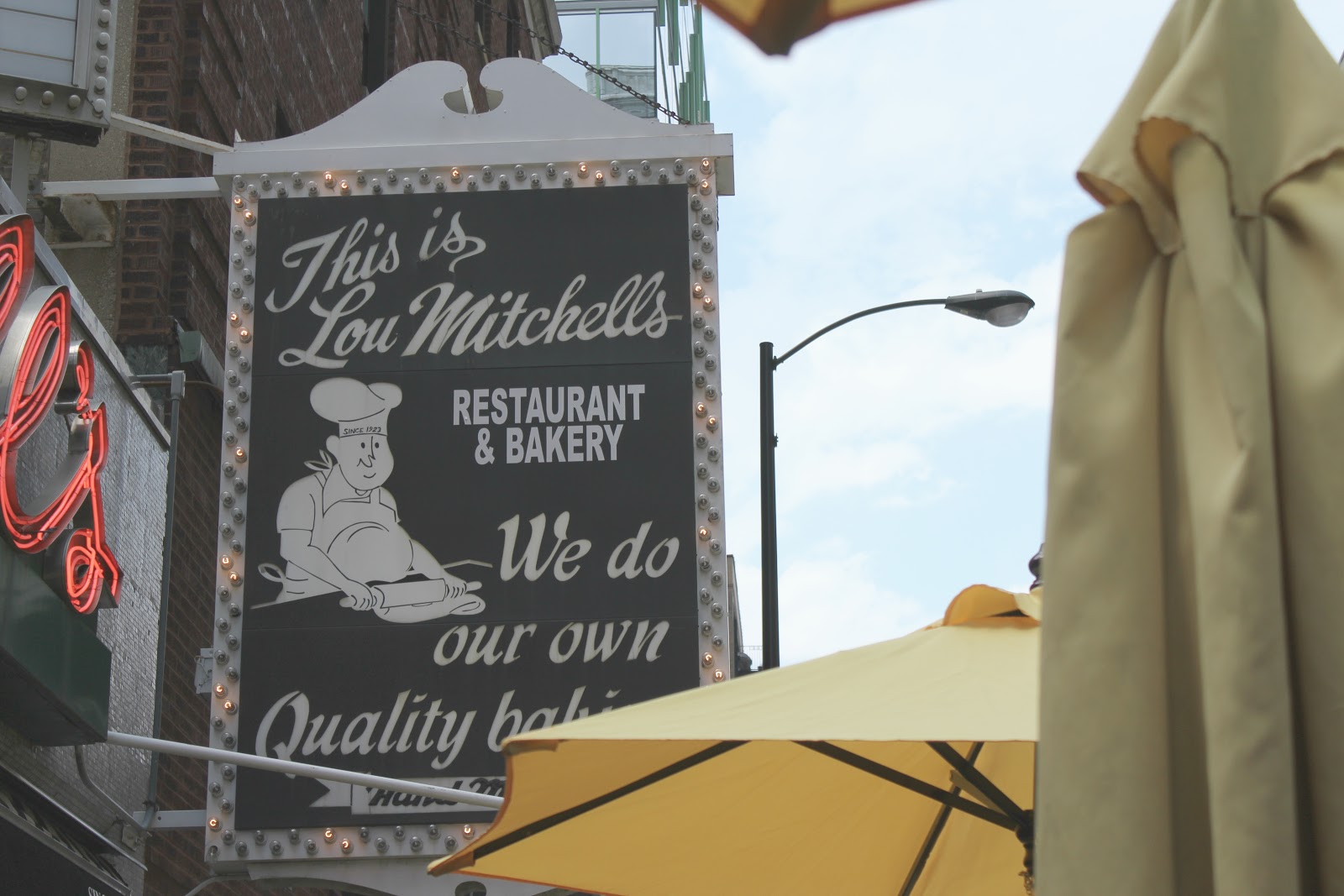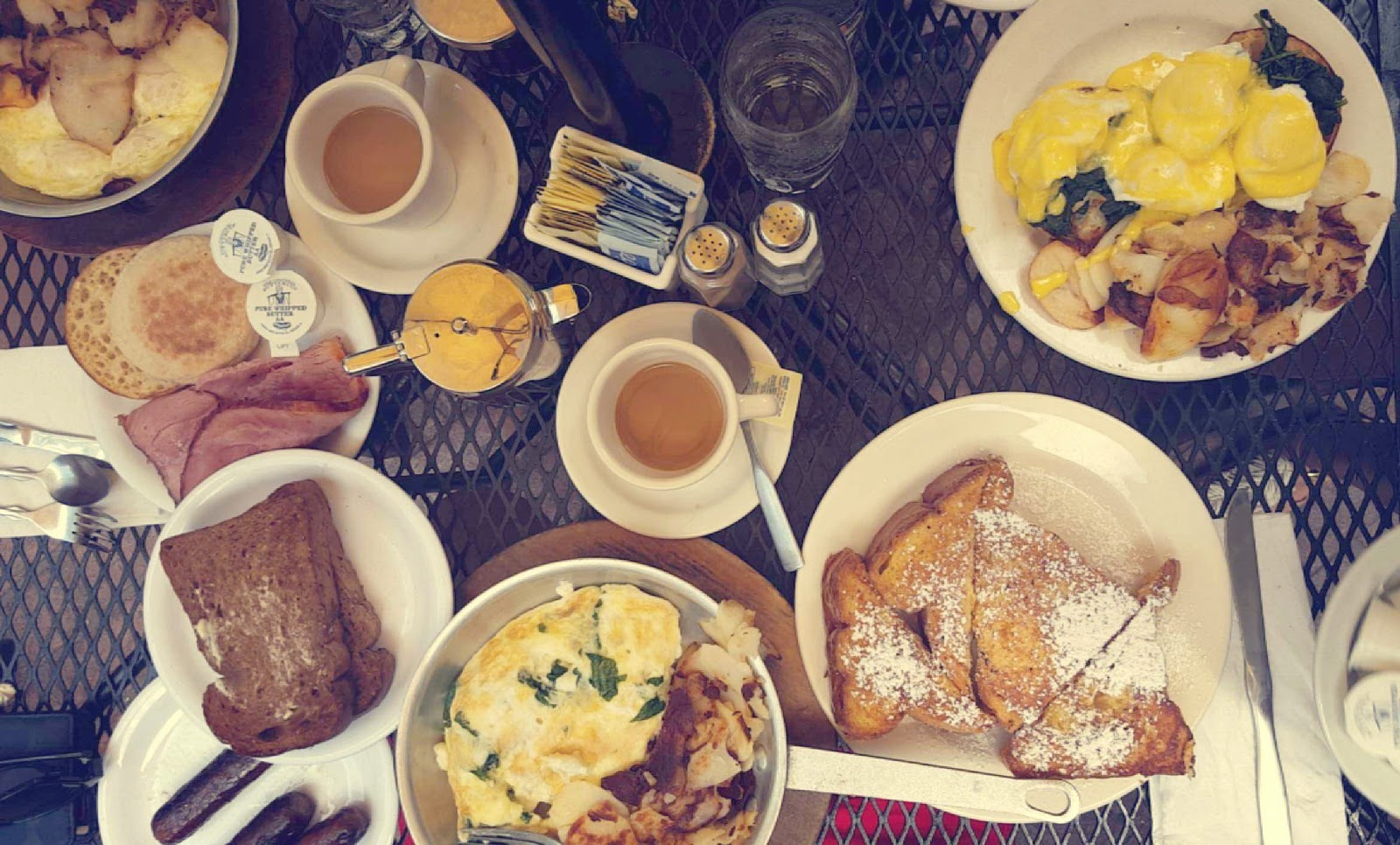 We walked around the city and then decided to check out the sky deck hoping that since it was Friday it wouldn't be too crowded. We waited a little but nothing crazy. It's so interesting how quickly the weather can change because I took that picture above with my brother a few minutes before we walked over to the Sears tower and by the time we got to the top of the sky deck…it looked like this.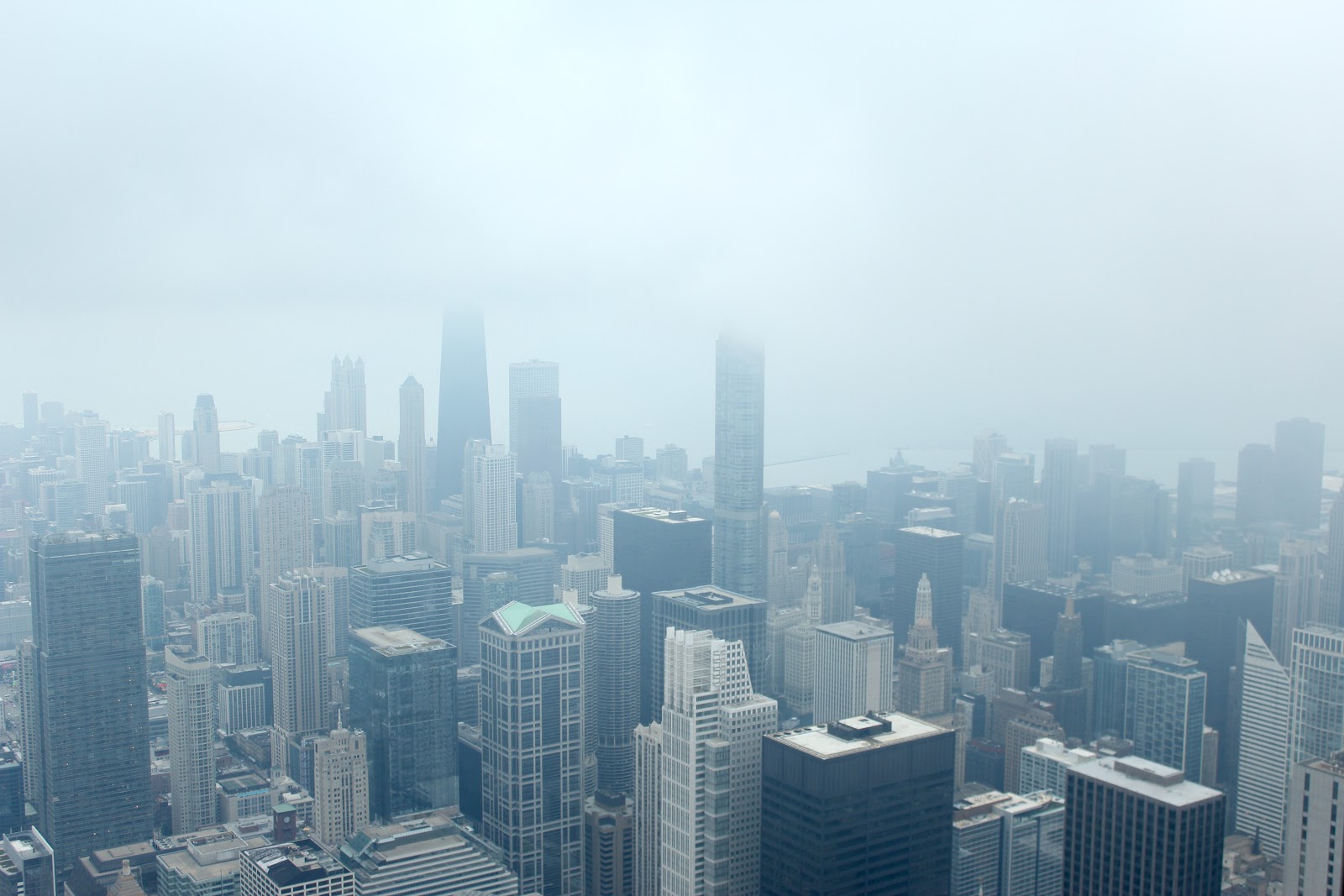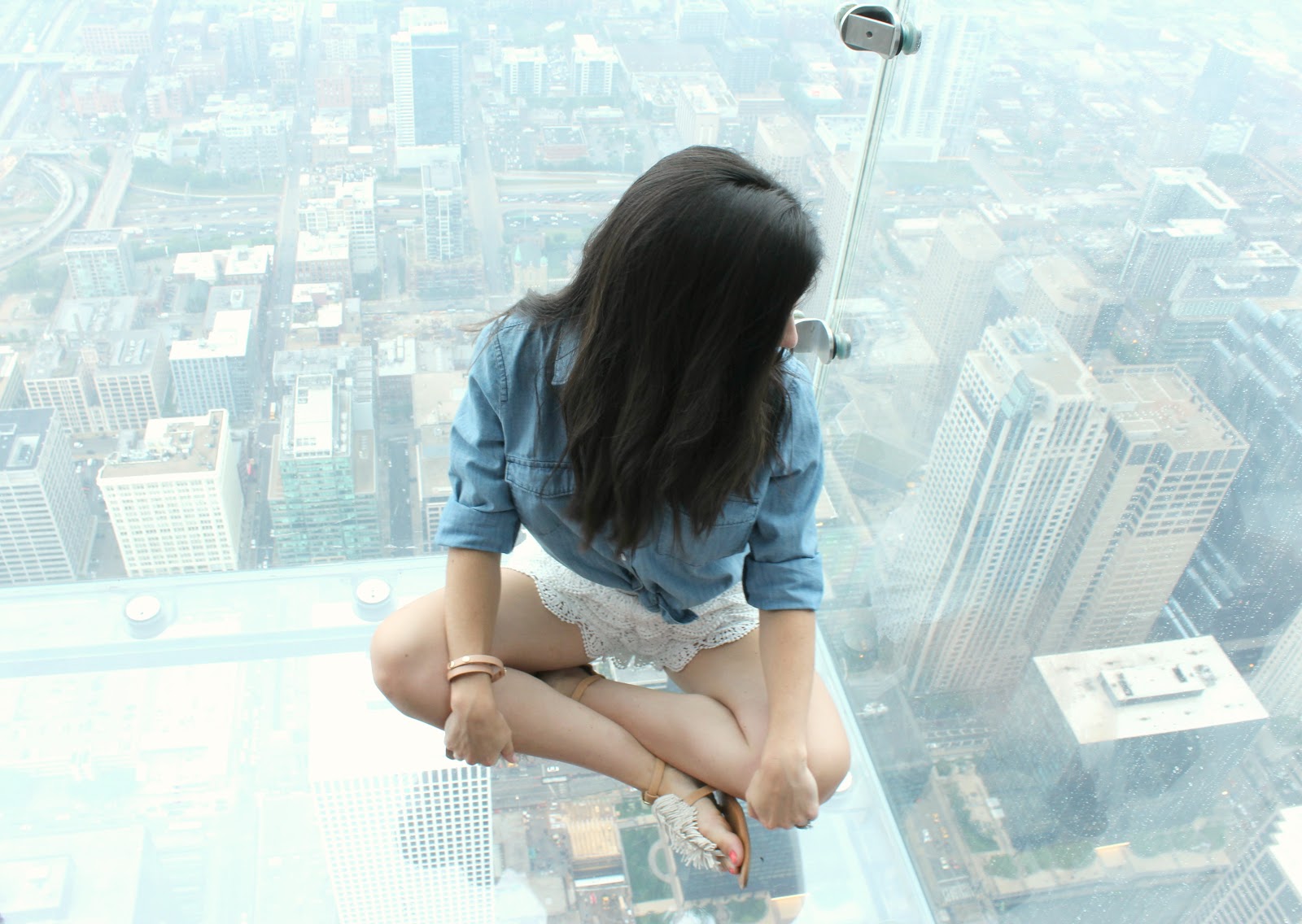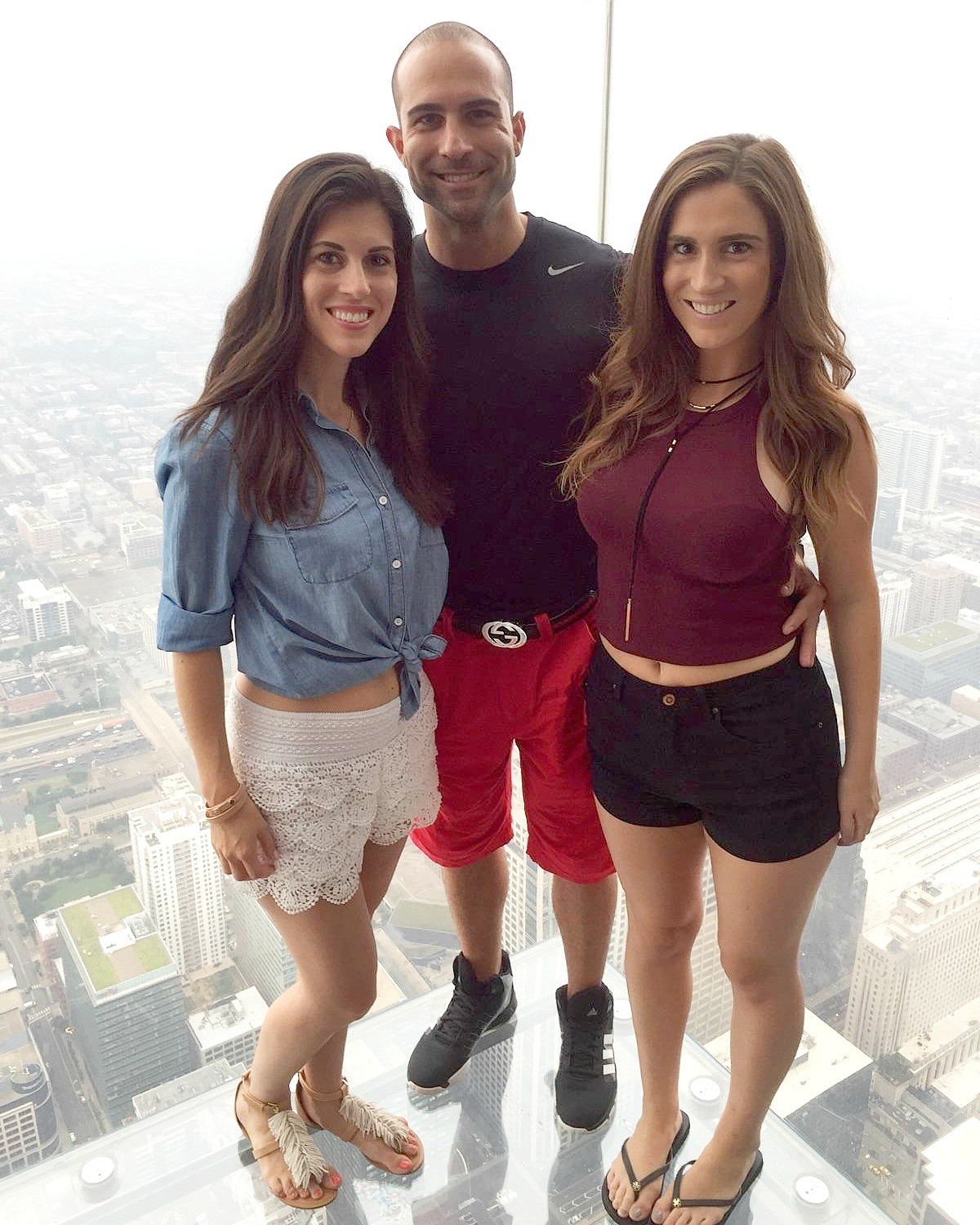 It would have been nice to have clear views but regardless it was such a cool experience and definitely something I would recommend.
We all knew that going kayaking together was a must on this trip. We woke up on Saturday to overcast skies and decided to wait it out a little bit to see if it cleared up. Sure enough it did and it was the best decision to wait.
This was probably one of my favorite parts of the trip. My sister and I managed to survive and maneuver through the Chicago river ways (stay to the right). There were so many boats out but we managed and all had a great time.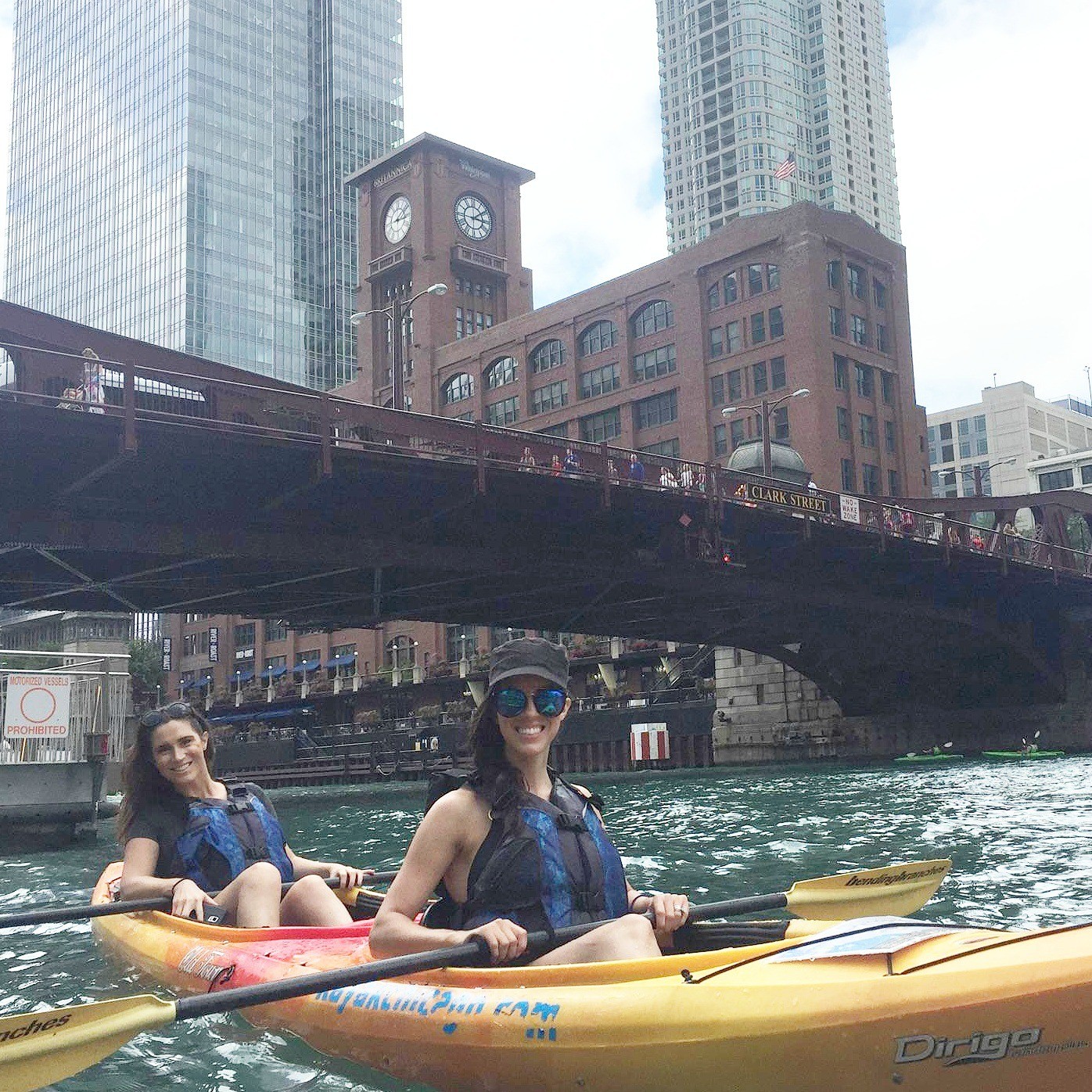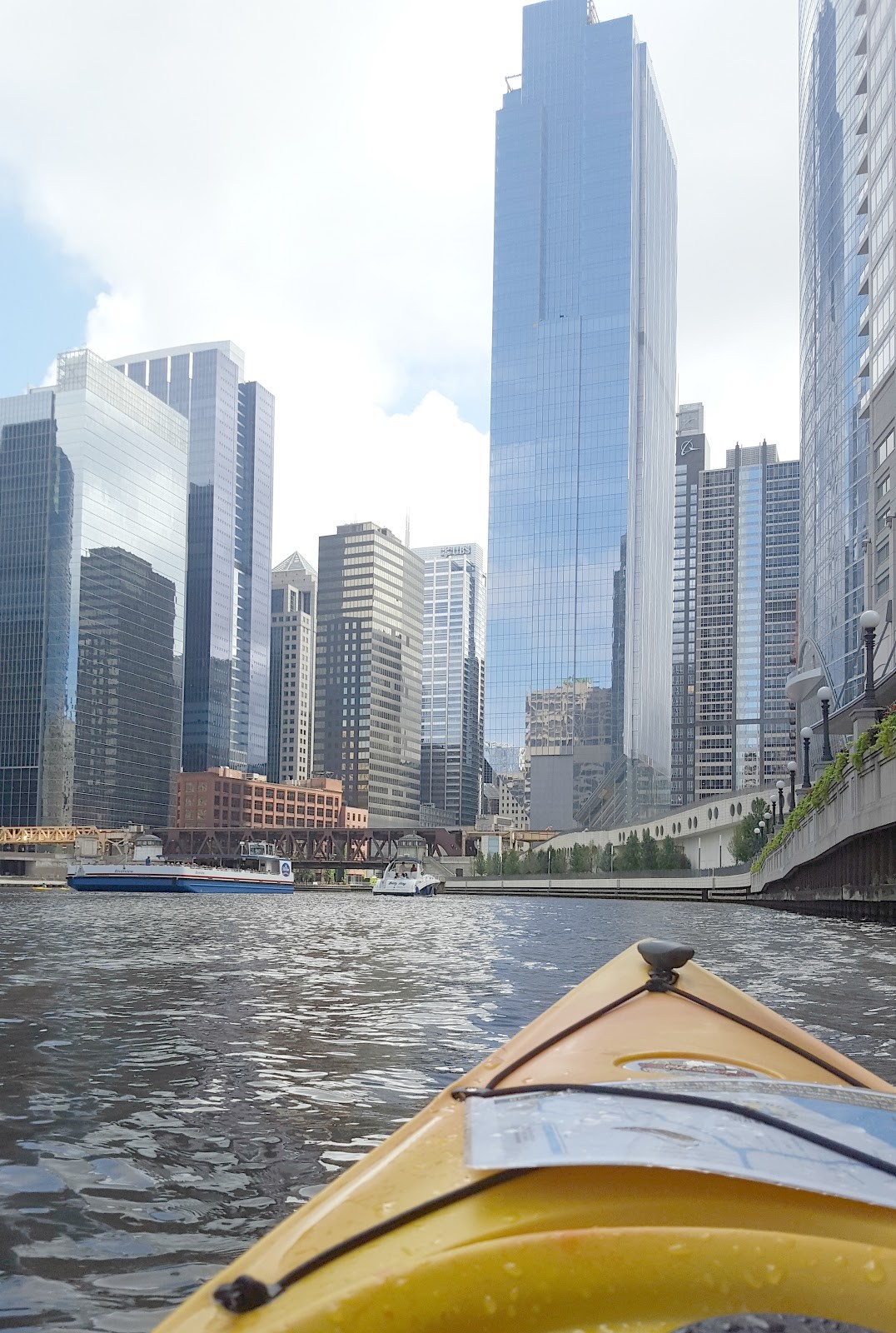 After kayaking we were all starving! It was our mission to find food and grab some drinks. We headed over to the west loop area and scored some free parking. We made our way to Randolph St. which was basically food coma heaven.
We were all a little wet from kayaking and beyond the point of hangry but when you see some cool street art, stopping to take a pic is a must. I loved that they had a community mural. The wall was already outlined with art and there was a crate full of paint and brushes for anyone to stop by and contribute.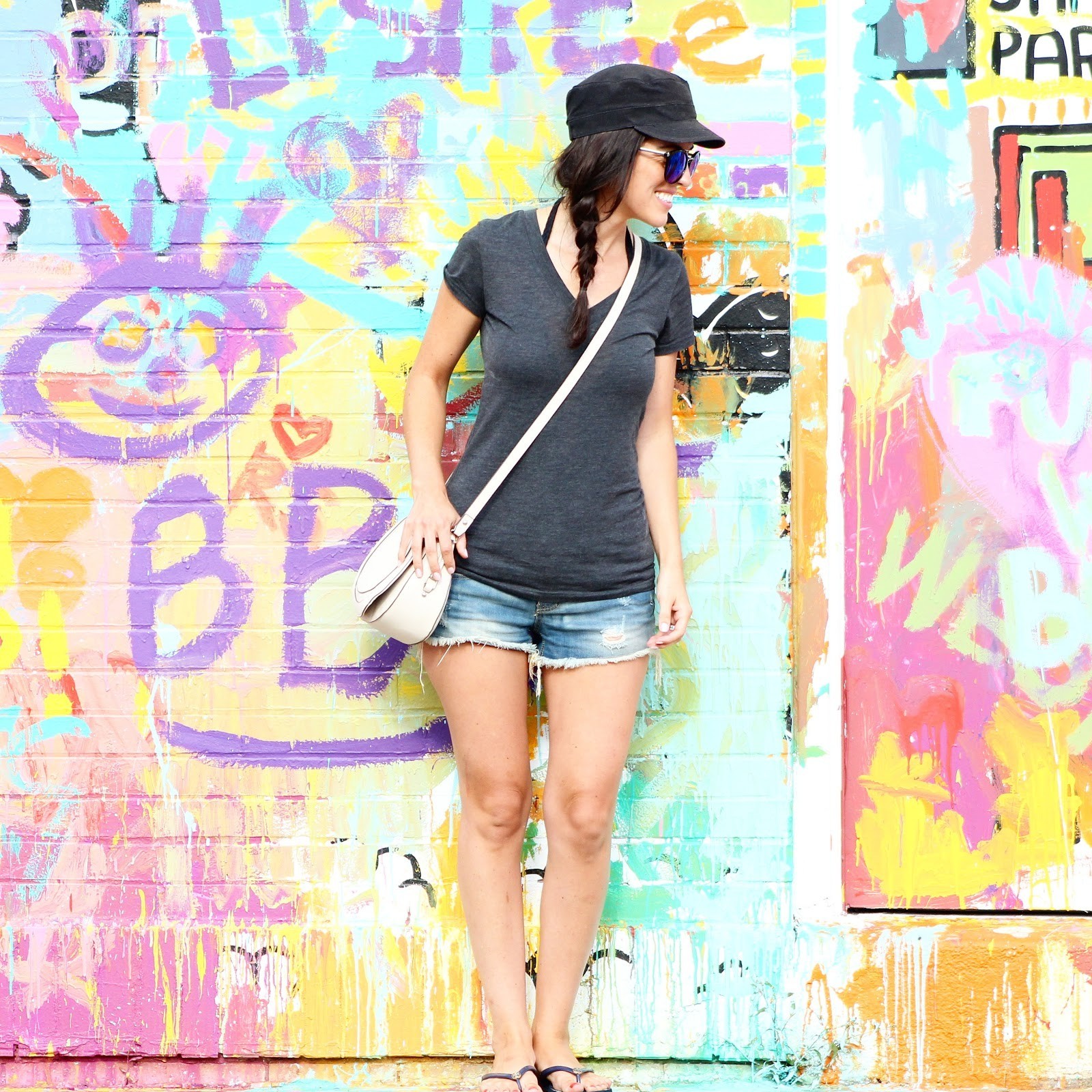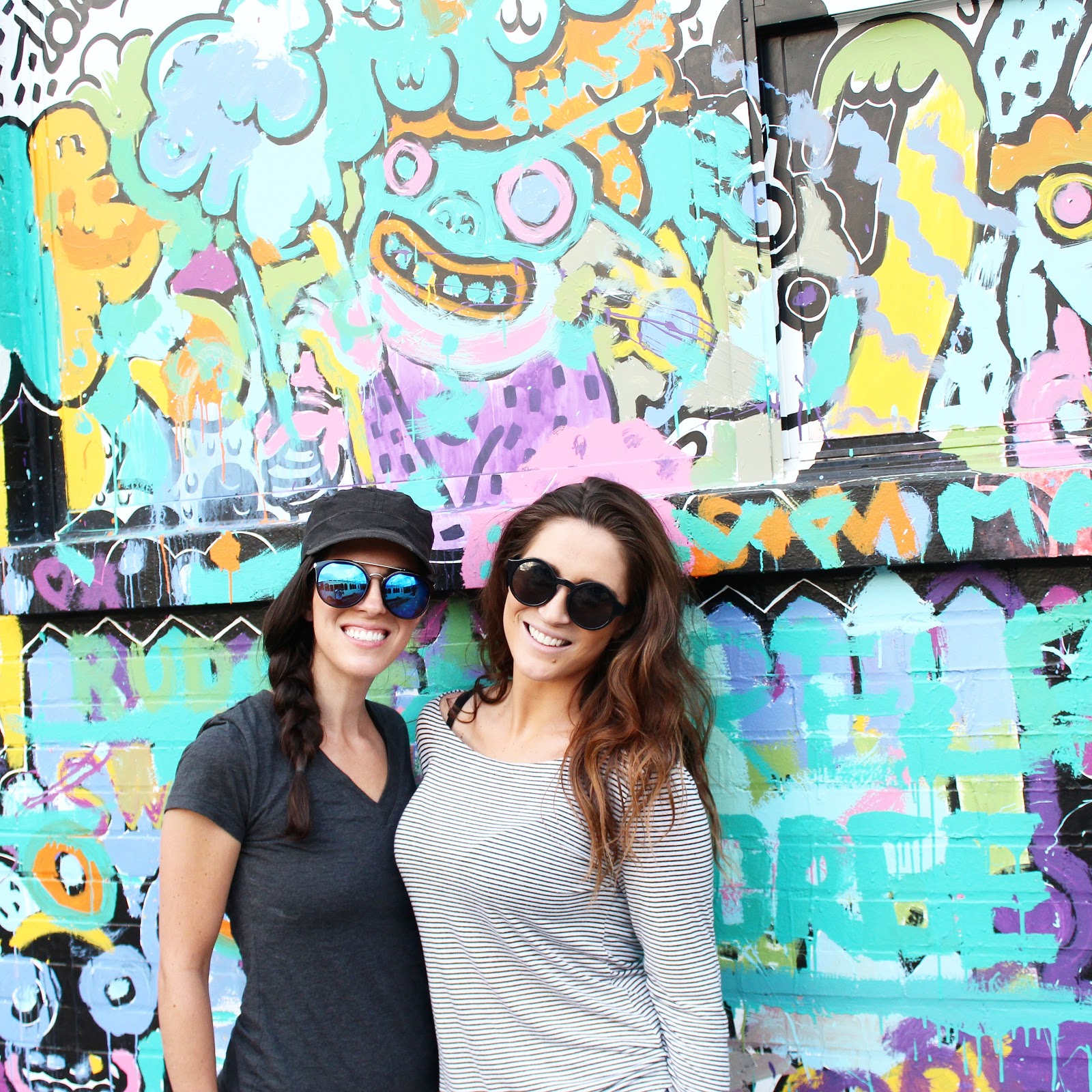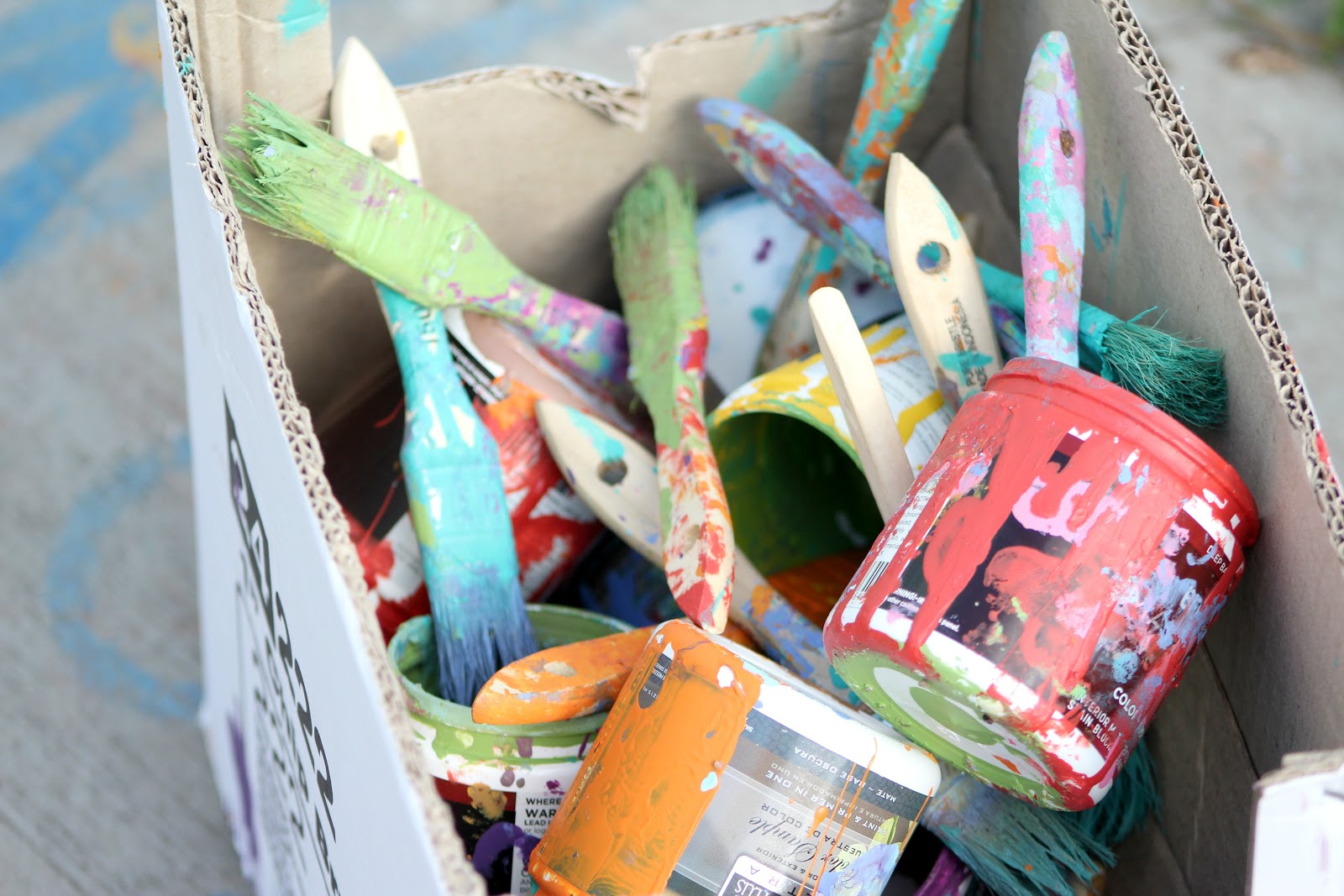 A lot of places on Randolph St. had wait times so we made our way to Haymarket's and got the first available outdoor table. I will have to elaborate more on this delicious sandwich I indulged in which was one of their well known menu items that I'm really glad I tried. I also had the Le Pink Sock Monkey beer which had a Raspberry flavor to it. Delish!
After we cleared our plates we did some more walking around but realized we were all extremely tired from kayaking and over eating. We had plans to go out that night but because of lollapalooza, cover charges were crazy and we weren't really sure we wanted to deal with all of that. Needless to say we never made it off the couch that night.
Sunday was a beautiful clear day and sadly meant the end of our trip. Both my sister and I took late night flights out so we could enjoy another full day in the city. We had reservations for brunch at Urban Roofscape at the Godfrey.
This was my kind of brunch. The view was amazing, the food was delicious, the music was good, and the drinks were tasty. I tried my first chicken and waffles. I know, my first? Well things happen and I guess I just never got a chance to try this dish anywhere else. I've definitely been missing out. We all got this new drink they recently added to the menu. Unfortunately I forget the exact name, but it was basically vodka enfused lemonade. The cool part was the ice in your glass was frozen with vodka and then you got three different little pitchers with different flavored alcohol to add to it. The lavender was my favorite.
We sat here for hours, enjoyed our food, took pictures, laughed, had a great server and had a perfect view for people watching.
We decided it was time to walk off our food and head over to see the bean. It was hard to get a really good picture with so many people around, but I happen to think the one of me in front and the guy doing the handstand and the little boy in the corner is priceless. The best part was I had no clue all of that was going on behind me.
Thank you Chicago for the amazing food, fun memories, being a clean city, and allowing us to burn off so many calories from all of your walking. You are amazing. Until we meet again xo.