Why hello there! We're back. Our first Disney World trip with the kids is in the books. We had so much fun! Now, let me just say, Disney is not exactly a relaxing vacation. I mean that in the best way possible. We did so much walking and adventure seeing that made everything worth it! It's on those, awesome, amazing, and beyond fun vacations, and one where tons of memories are made.
I tried to narrow down the pictures but it's so hard to leave some out. Would you guys have guessed anything different than picture overload?
It all started the night before our trip when we told the nuggets the next morning we'd be waking up and going to Disney. A is still grasping the concept of time and we knew if we told him any sooner he would be asking every.single.day. I also had a lot of fun planning this announcement and love how it turned out.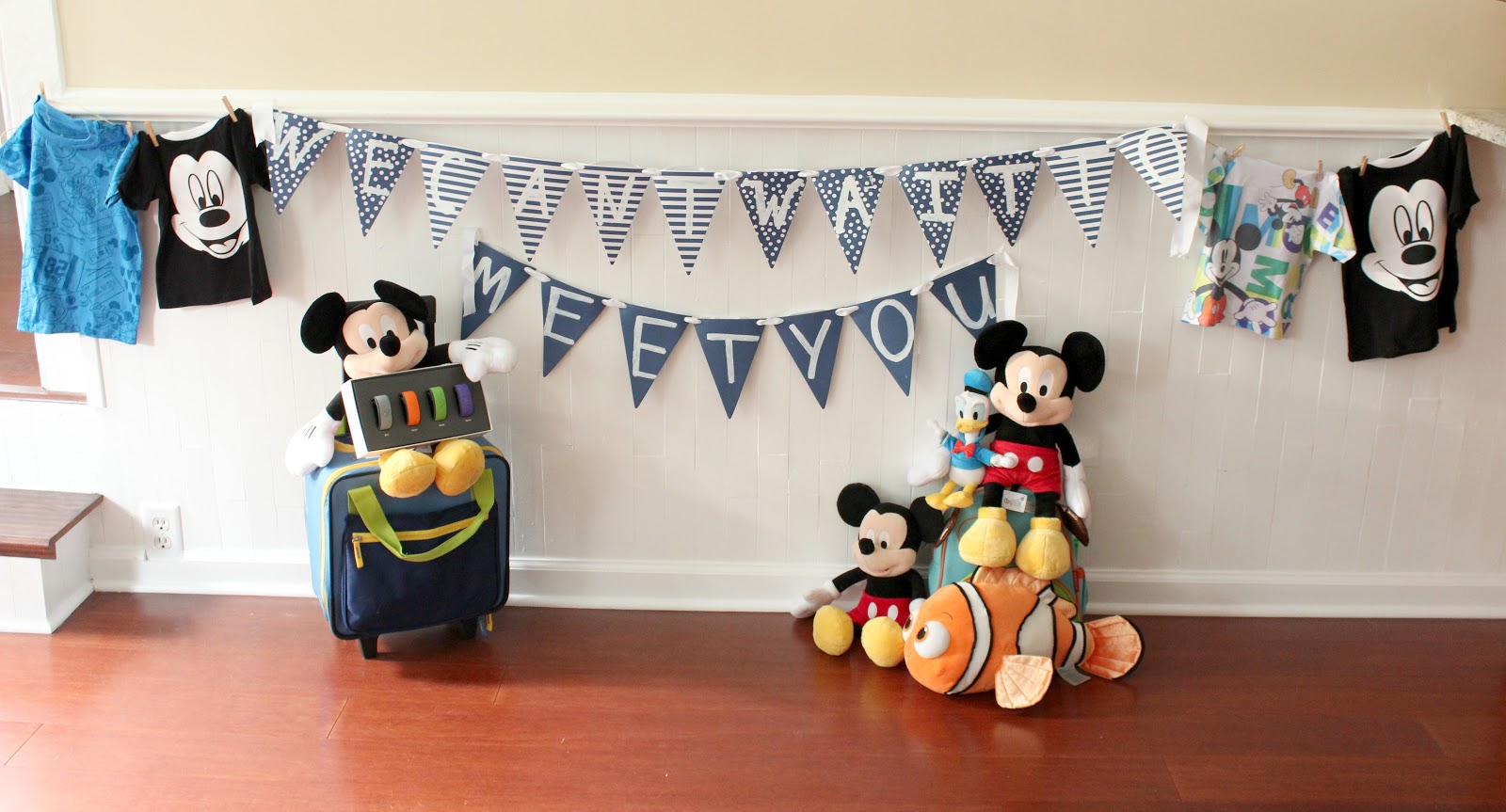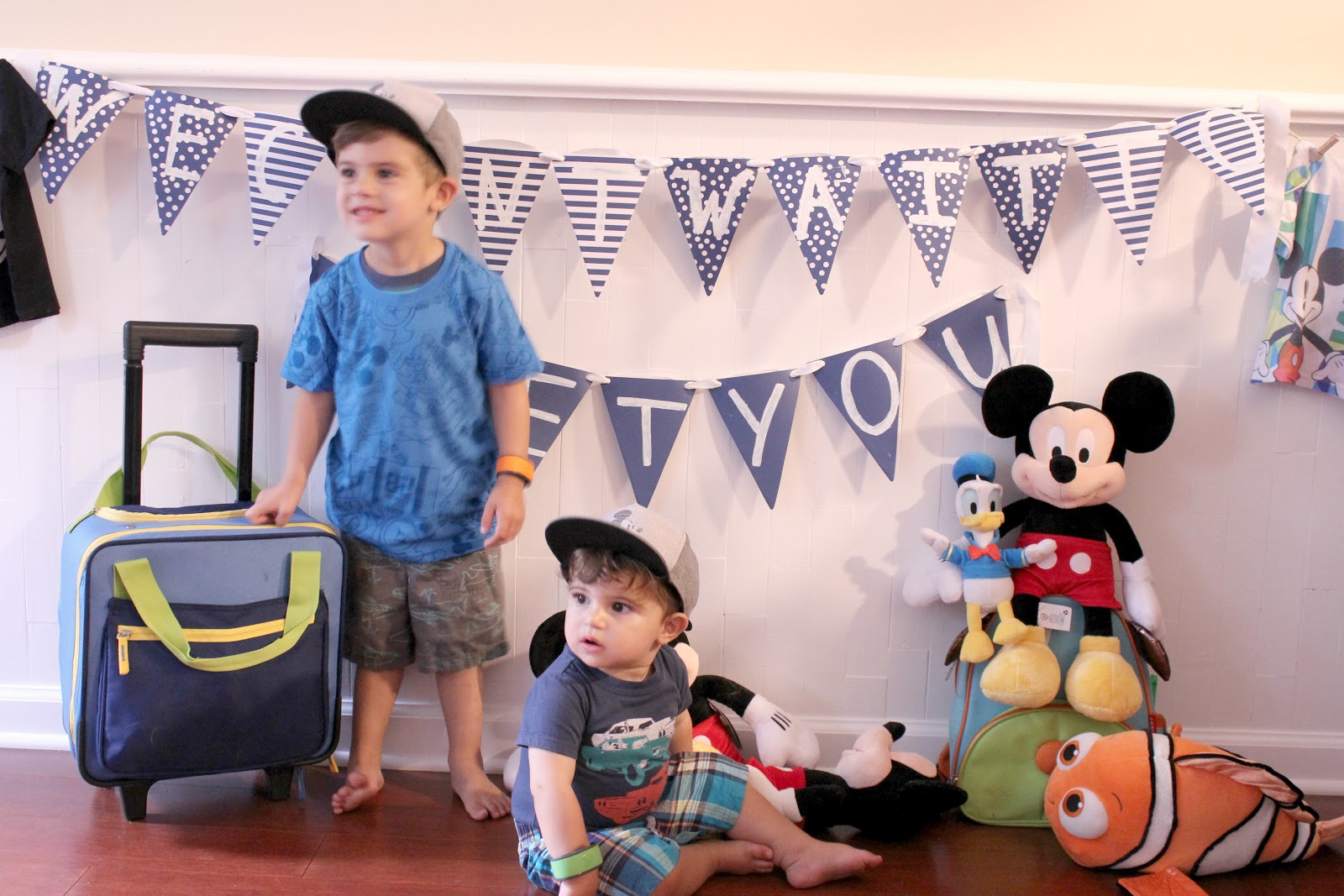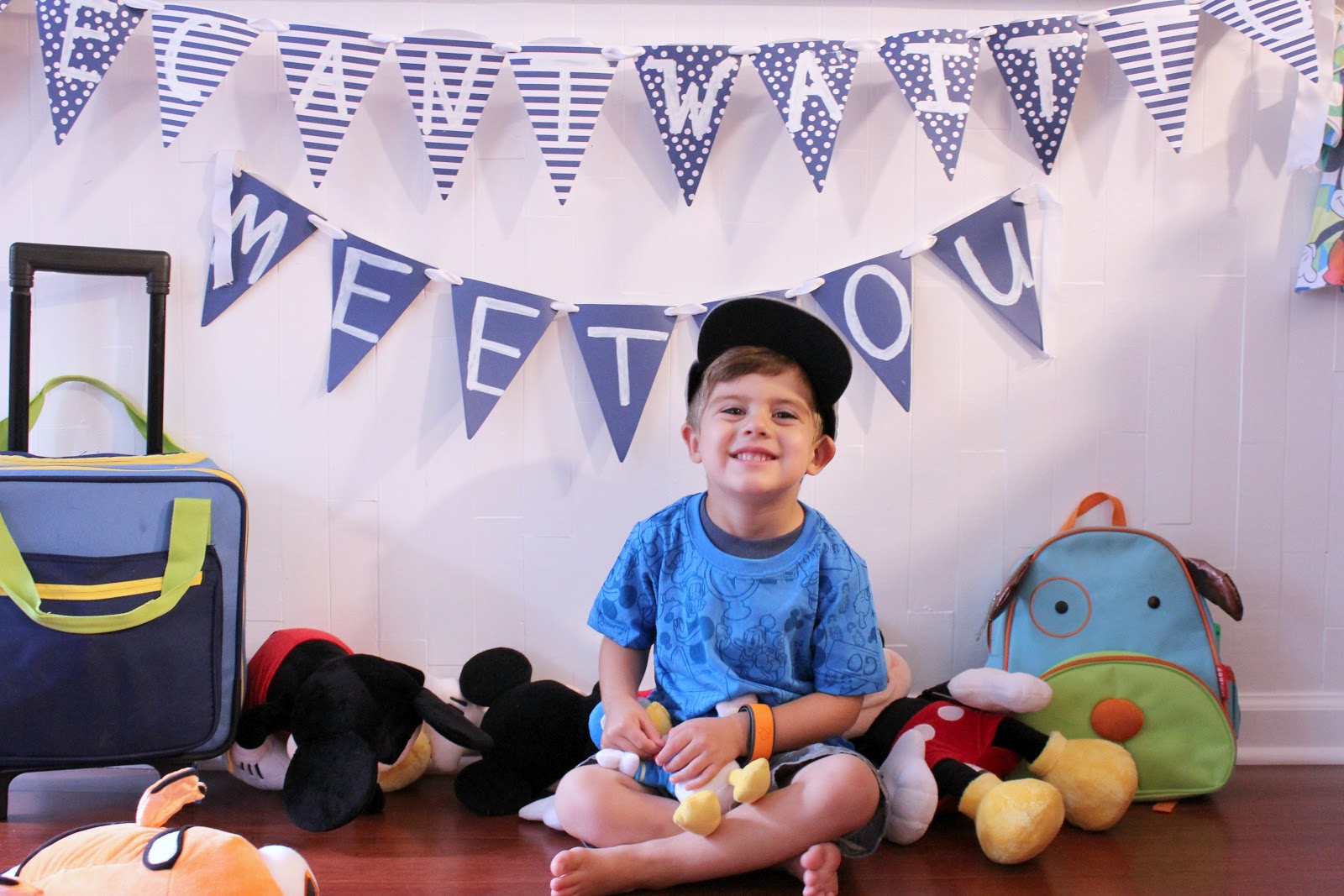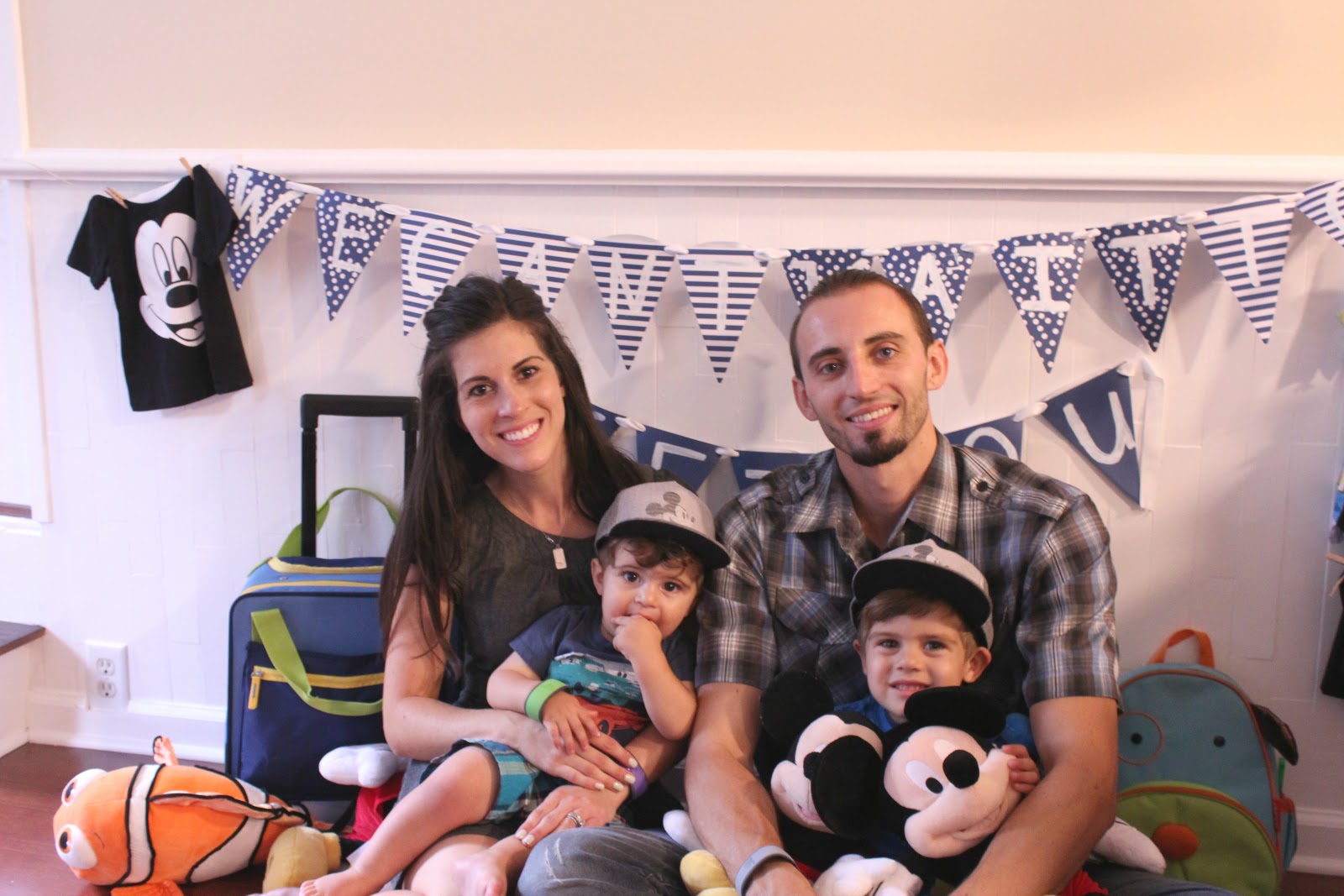 The next morning bright and early we were up at 3am to head to the airport. We wanted to take advantage of having a full day once we got there, and luckily they had our room ready for us when we checked in.
We stayed at the Art of Animation. This was such a fun resort! We knew that we wanted to take full advantage of having this vacation be really kid friendly. There are a lot of great resorts at Disney but we wanted that true Disney character feel. We stayed in a Lion King suite and it worked out perfect for us.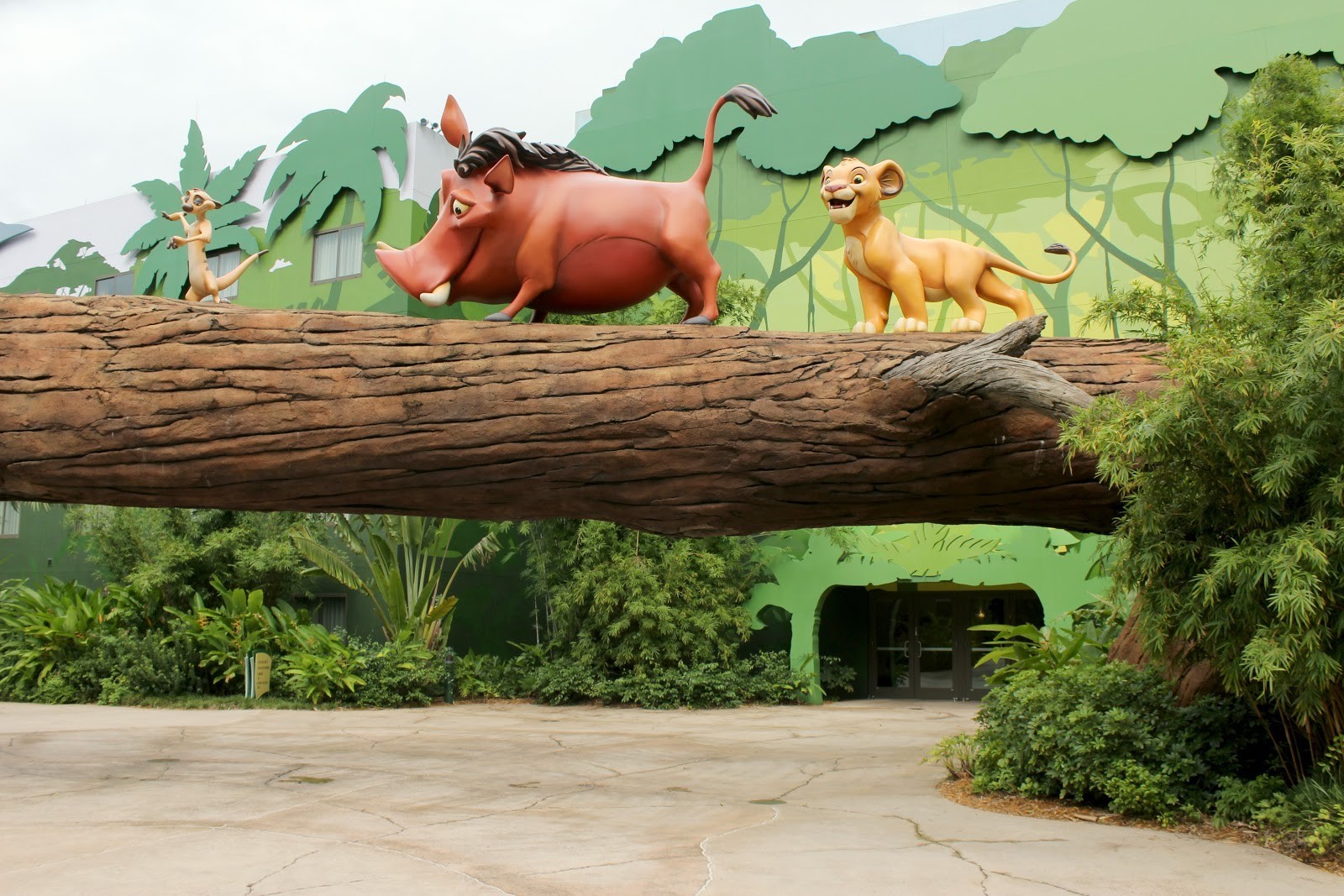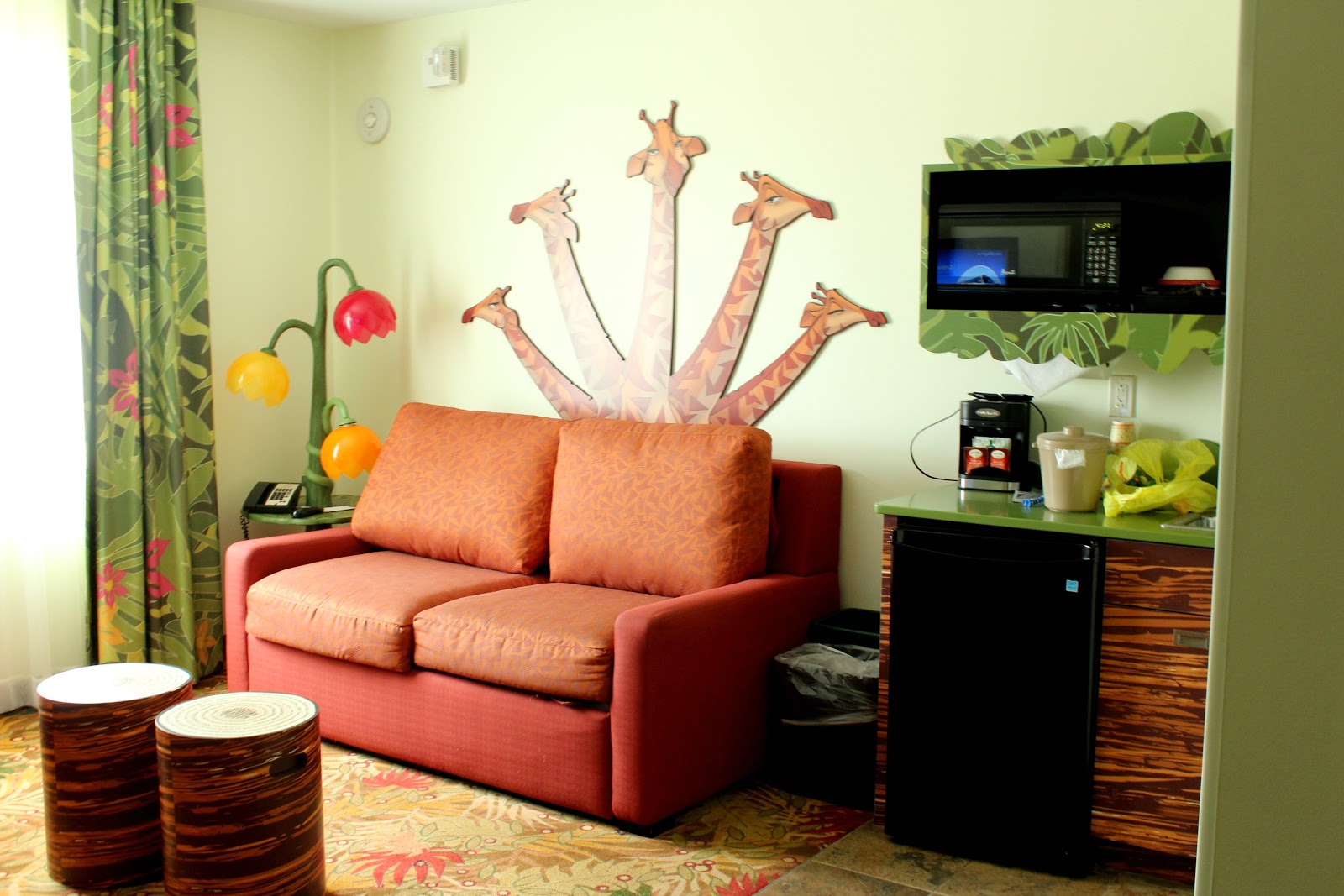 We spent four days at the parks and had park hopper tickets each day. We pretty much did a park in the morning, came back to the room for a little bit, and then did either Epcot or Magic Kingdom again at night.
We loved all the parks but Epcot was definitely the least kid friendly, in my opinion. However, we did all enjoy the Nemo ride and their fireworks show was great! We ate in Germany and the food was delicious.
Hollywood studios was so much fun and the nuggets loved seeing all of the Disney Junior characters. And the Toy Story ride there was awesome!
Animal Kingdom was awesome too! Really, all of the parks were. Disney does not disappoint. We went on the safari, saw the Celebration of The Lion King, played in Dinoland, and did the parent swapper for the expedition everest ride. Side note, it's such a great feature so Mom and Dad can have some extra fun too. When you're in Disney you basically feel like a kid again.
And Magic Kingdom, this place really is magical. Although, the first 10 minutes were not. Oh no, not at all. A was a little confused and thought all of the rides were actually inside the castle, so when they told us it didn't open until 11am and we couldn't go in, cue…1, 2, 3, 4…and tantrum. He tried running under the ropes saying let me in, threw himself on the floor, and was distraught. We had to just pick him up and walk behind it to show him that's where all the rides were. After that he was fine and every other time we went to the park he knew what to expect. Poor kid, he really wanted in that castle.
We had so much fun on all of the rides, seeing some shows, but boy was it hot! I know it's still the summer, and it's Florida, so the heat was to be expected, but holy humidity. We just made sure we loaded up on water, popped into the air conditioning when the boys needed a break, and thank God for double strollers.
Speaking of strollers, I am so happy we brought ours with us. We have on every vacation so far so worries about loading it on the plane etc don't even phase us anymore. I know you can rent them down there but the ones we saw people using I would have been so disappointed. We are just used to ours, and the nuggets take great naps in it, so it just works for us. Not to mention I could never imagine not having it in the airport to cart them around in.
On the days when we didn't go to the parks, because you really do need a little bit of a break, the kids especially, and you are on vacation so some sort of down time is nice. Ok, back to my point (tangents get me all the time) those days we still did Disney related things.
We booked a few character meals on those days. We did Chef Mickey for dinner and Ohana's for breakfast. Both were great and the nuggets loved seeing the characters. Well, A did but I was not a fan of Pluto or Goofy. He was also more fascinated with petting all the characters, and his face in some of these pictures is hilarious!
We also did downtown Disney (which is now Disney Springs) and on off days enjoyed the pools at our resort.
Everyone has a different way of vacationing but a few suggestions I would give to anyone planning to visit Disney…
Take advantage of the fast pass access. This made enjoying rides so much easier and less of a hassle with the nuggets.
Bring water bottles or tervis cups. Even though it wasn't hard to find water in the parks it was convenient to fill up our own cups.
Download the Disney app. It was great to be able to find out the wait times to other rides that we didn't have a fast passes for, or to find out where certain characters were going to be. Although the wifi would cut in and out a lot.
Disney transportation. While it's a great thing, it's also a blessing and a curse. There is limited seating and the buses come about every 20 minutes. You usually had to walk a good distance just to get to the buses (burn them calories) but it's a nice feature and takes away the burden of renting a car.
Fireworks. If you're planning on seeing the fireworks I would suggest going on a night when the park has extended hours. This way it's not a made dash for the exit because there will still be people staying in the park after.
Parade. If you want to catch the electric parade Tony's on main street is a nice place to reserve a table outside which gives you a great view of the parade.
The best part of our whole trip was seeing the excitement and hearing the laughter from our little nuggets. We will definitely be visiting again at some point. But for now, to infinity and beyond, my friends!