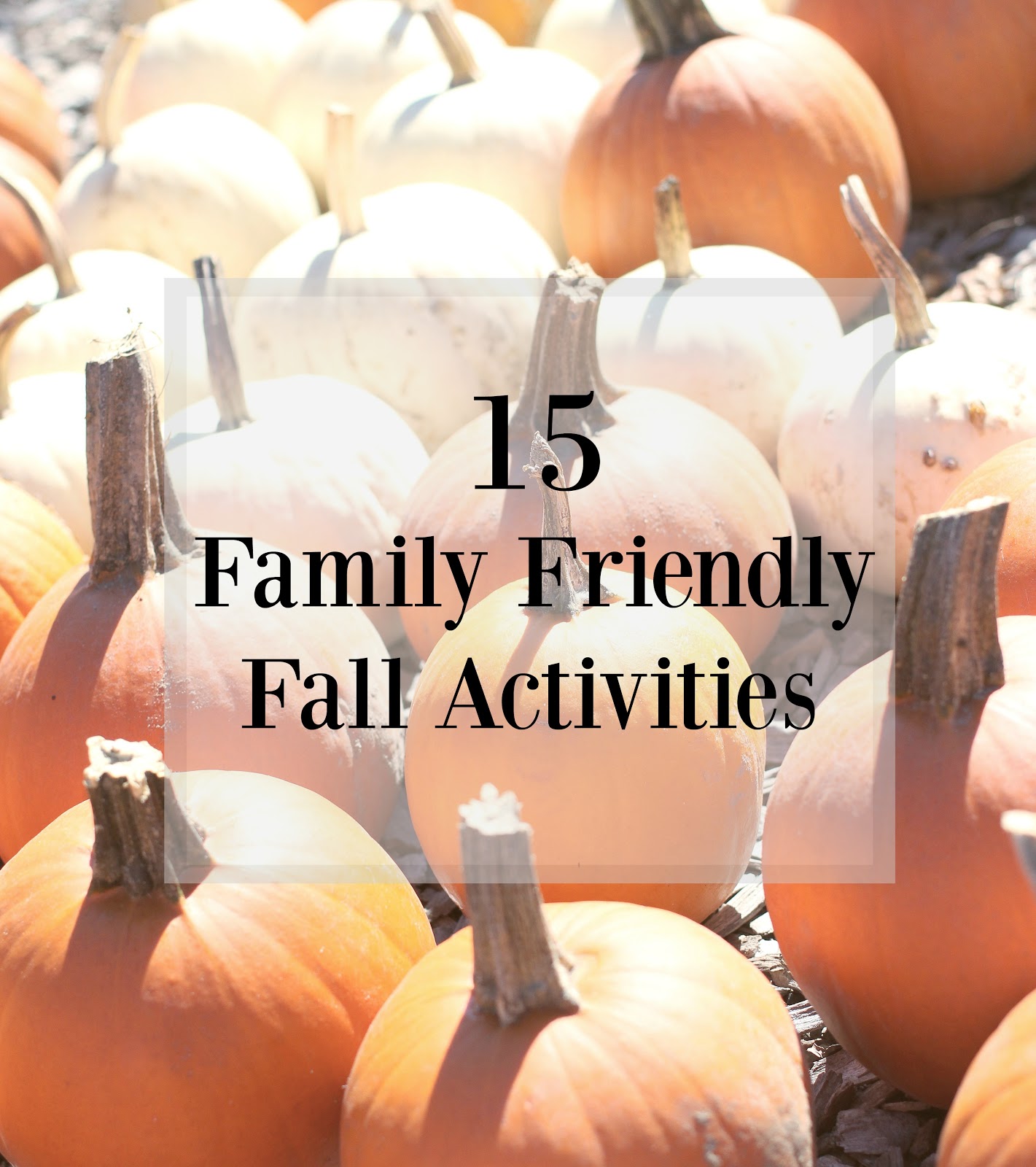 Fall is in full swing over here and I don't know about you but it's one of our favorite times of the year. There's just something about that crisp clear air that feels like there is so much you can do, so many memories to be made, and the excitement of pumpkin everything.
Whenever the seasons change I like to write down my top things I'd like to do or see during that time frame. I also like to read other people's lists to get ideas of things I might not have thought of. I noticed on a lot of fall lists I was reading that not all of the activities were exactly family friendly. What I mean is, there is no way I am taking the nuggets on a ghost hunt or visiting an insane asylum. I wouldn't even do those things myself.
I put together some of our top family friendly fall activities (for all ages) that we've enjoyed doing together and some of them you might enjoy doing too.
1. Apple picking
2. Pumpkin picking/Pumpkin carving/Pumpkin painting
3. Making homemade bird feeders (pine cones, peanut butter, roll in bird seed).
4. Make art projects with fallen leaves
5. Attend a fall festival
6. Corn maze
7. Go on a family hayride
8. Build a scarecrow
9. Go on a family hike
10. Go horseback or pony riding
11. Attend a Jack O Lantern event (these are becoming more and more popular).
12. Make caramel and candy apples
13. Build a camp fire and roast marshmallows
14. Have the kids pick a harvest book to read each week and make it the book of the week
15. Sit down as a family and make a thankful list
What are some things you like to do together as a family?