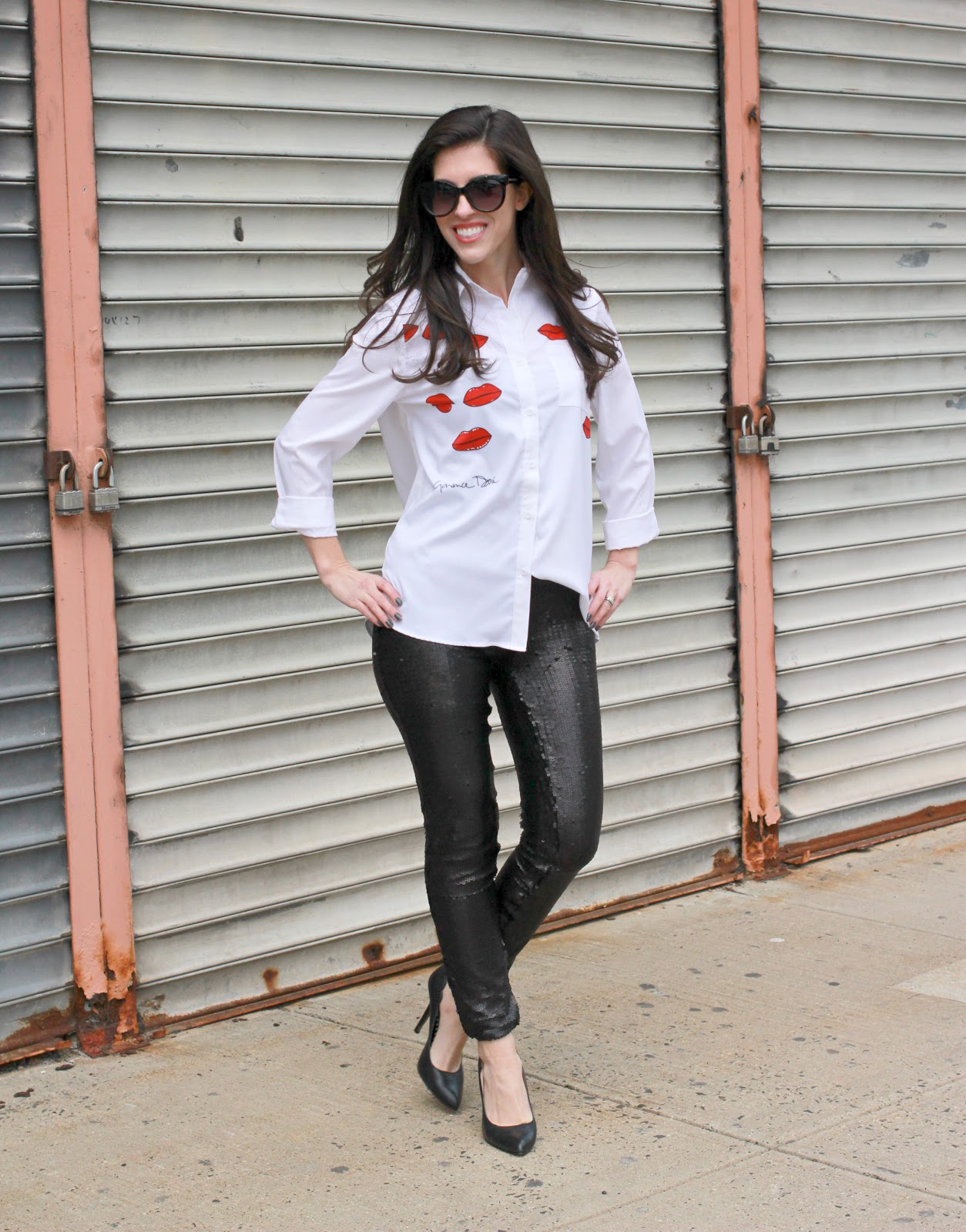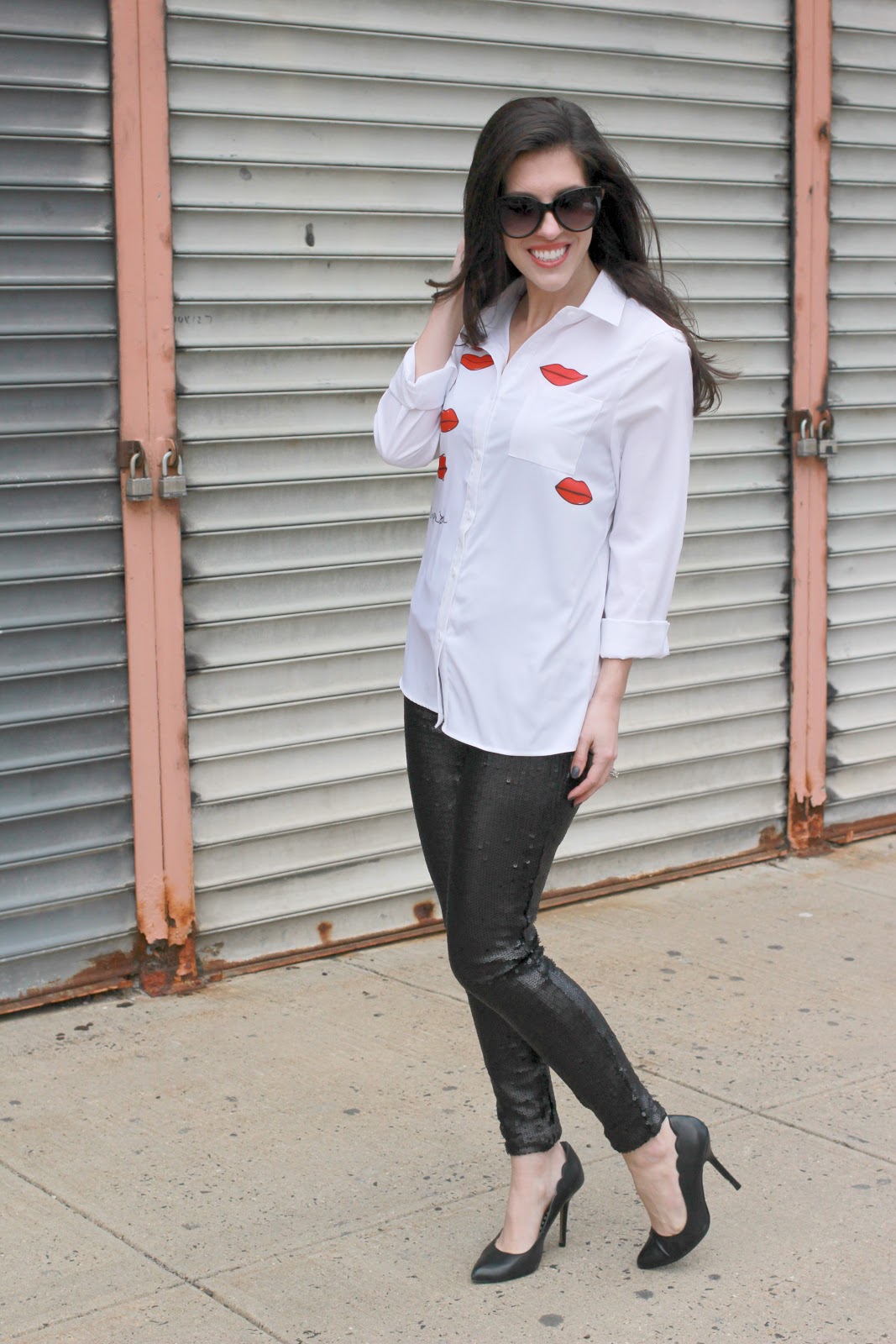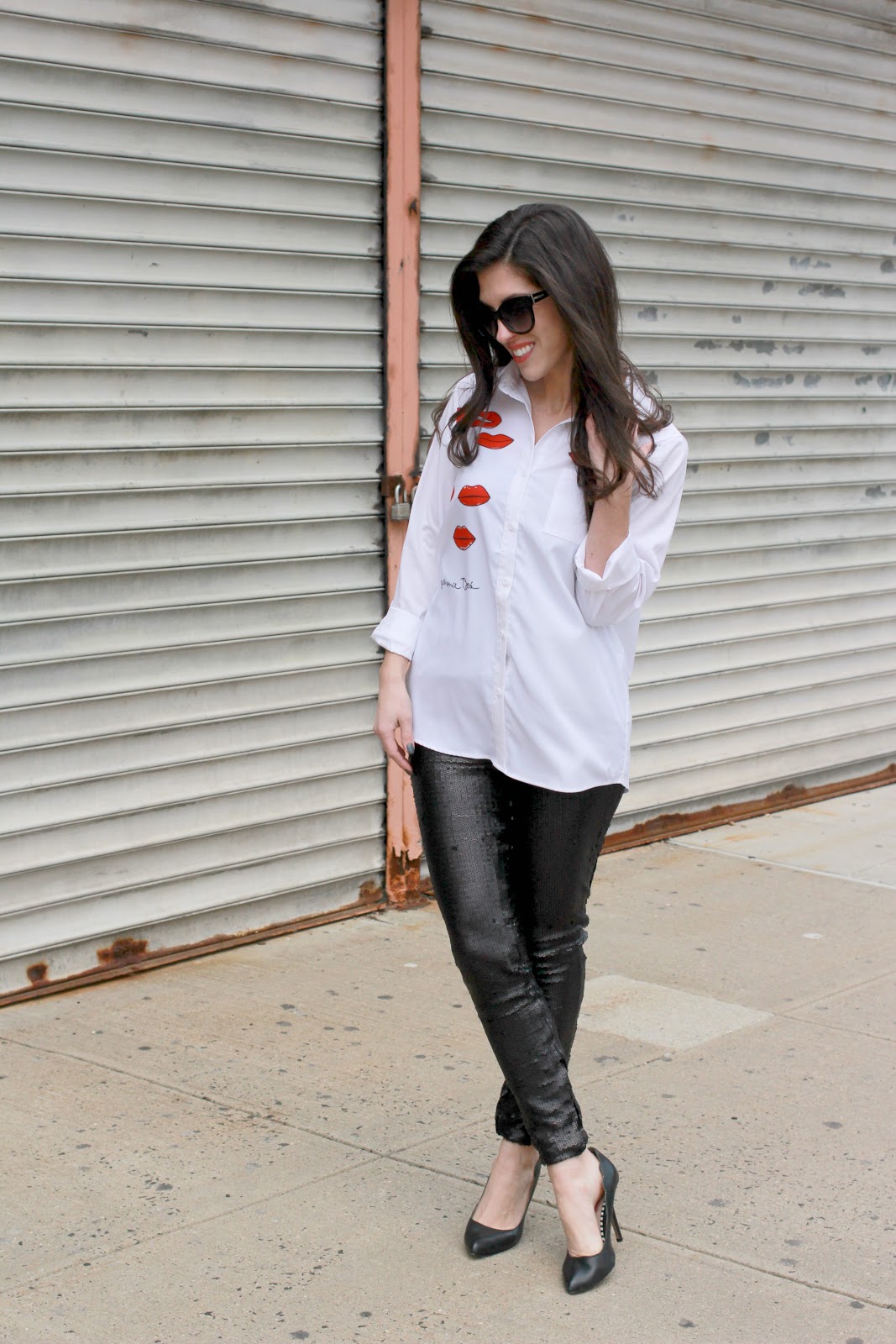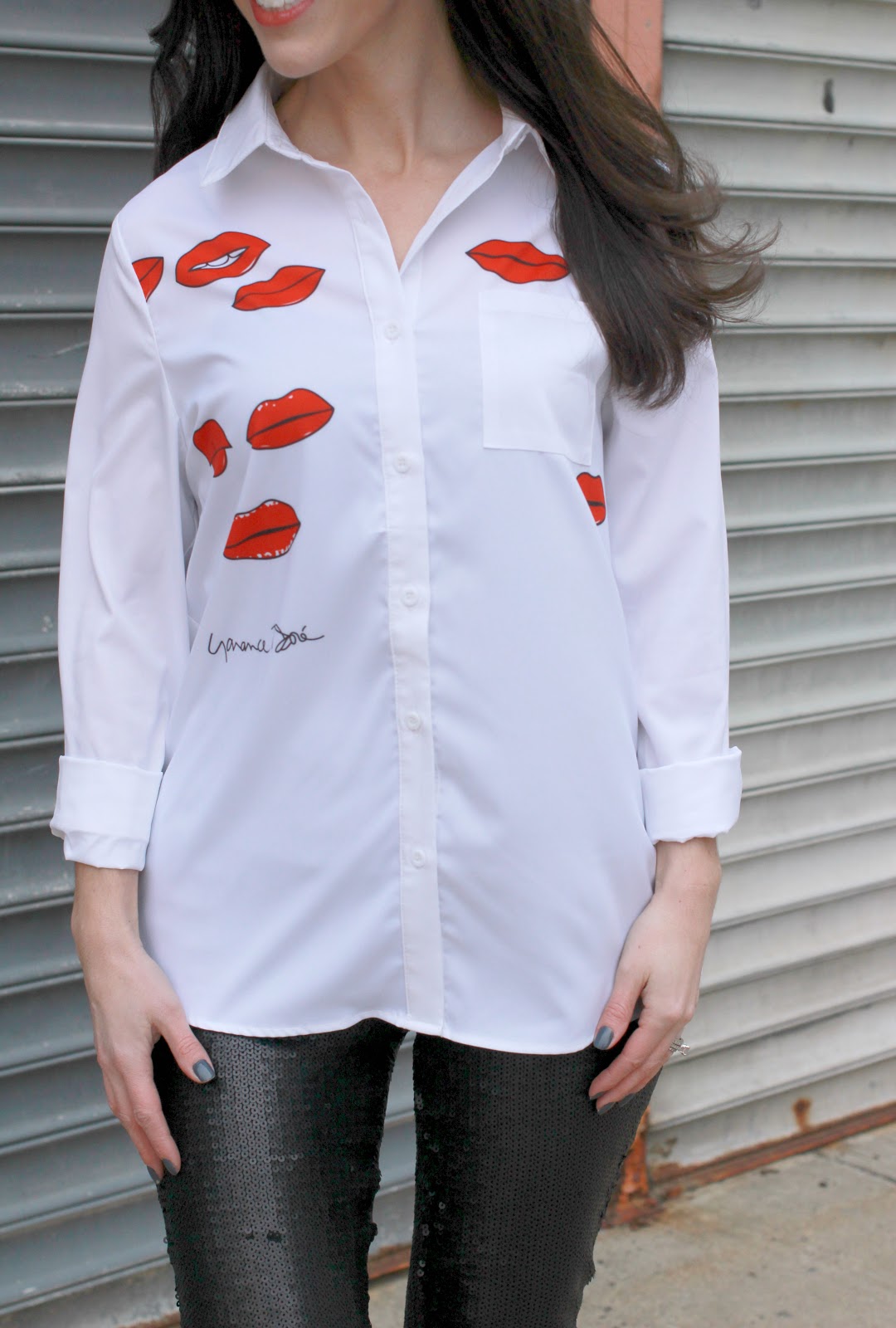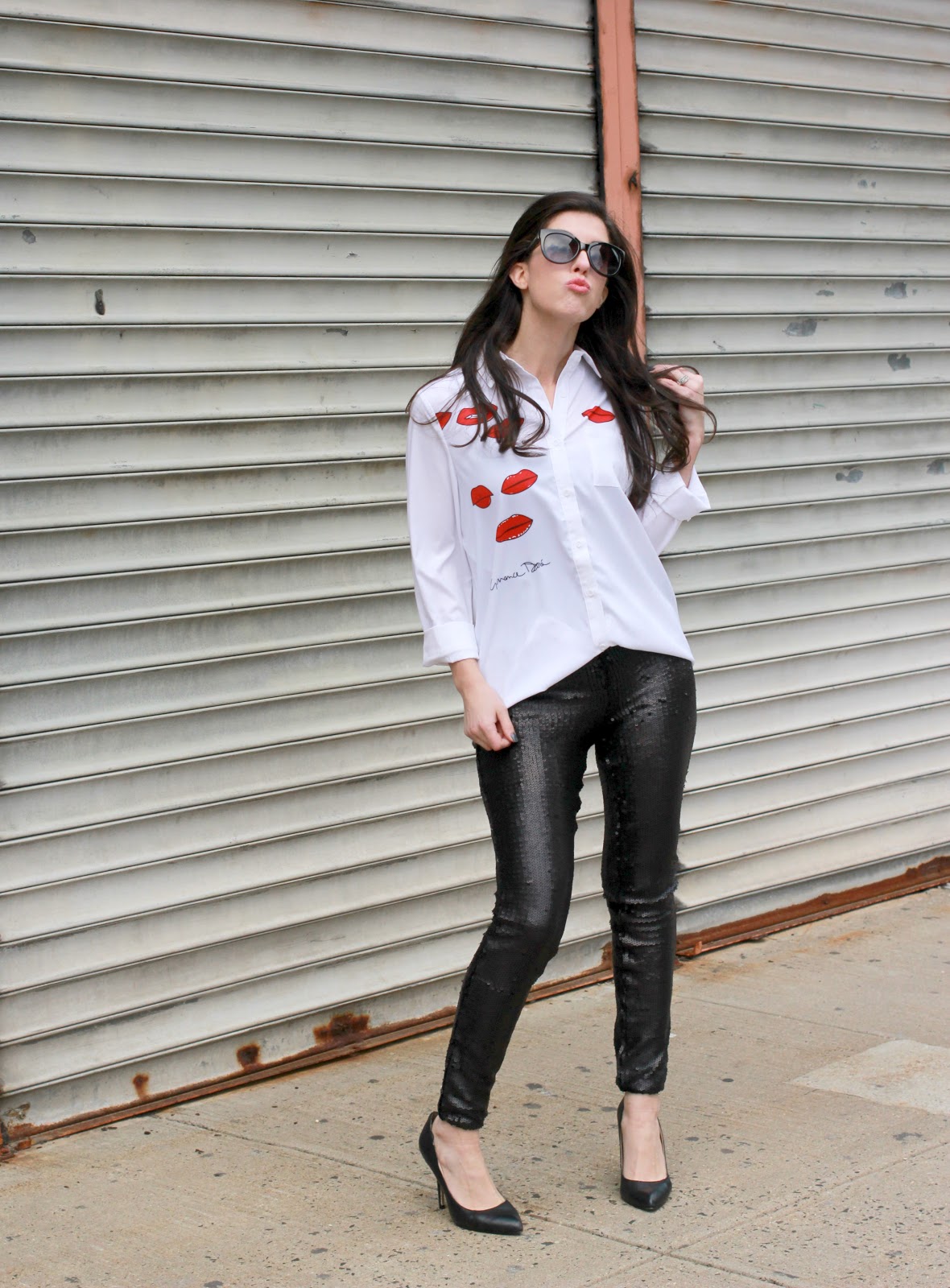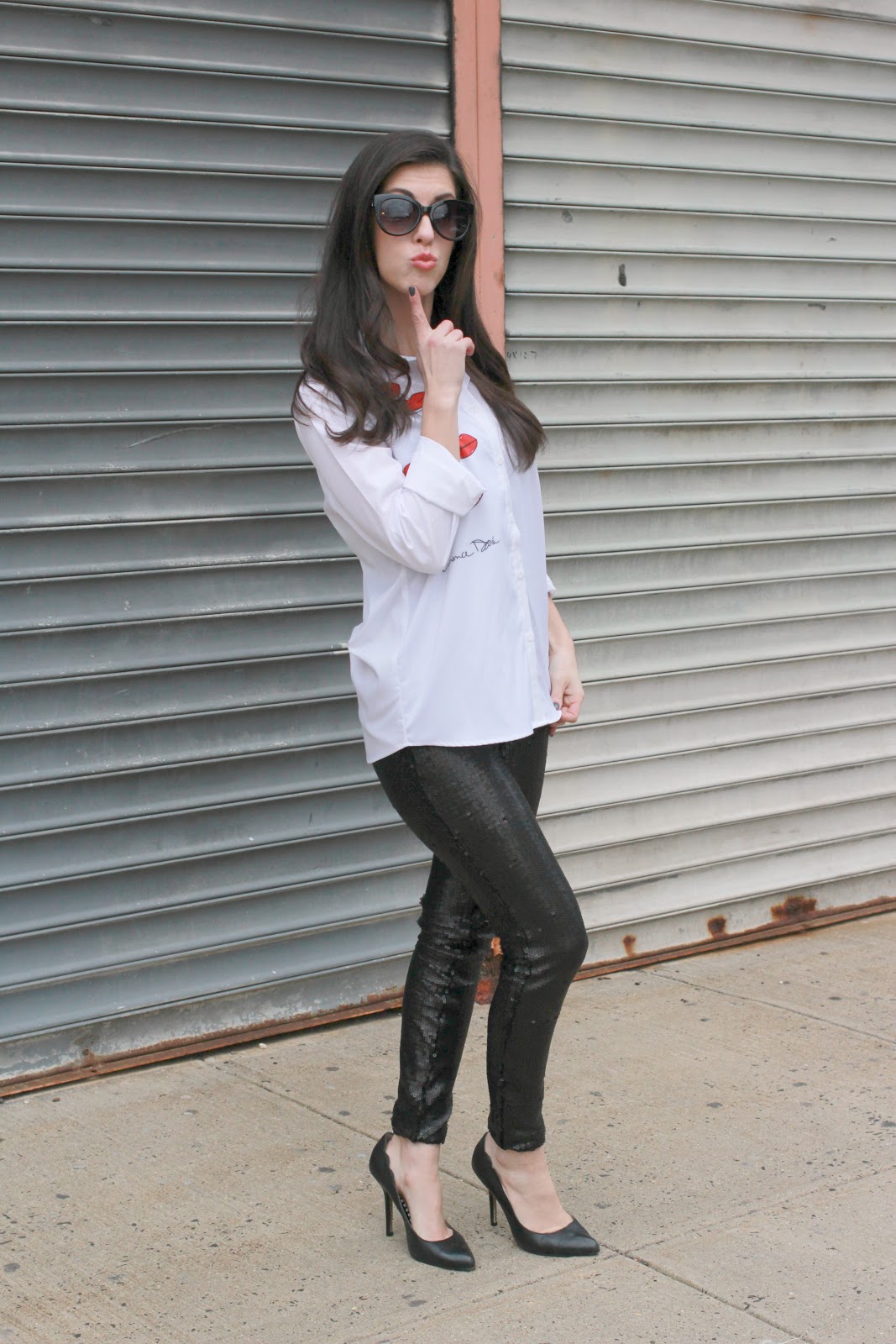 Valentine's Day looks. I have to say it's something I never really put much thought into before. I'd usually just keep it casual and throw something together depending on what we'd decide to do. But this year, I happen to have a pair of sequin pants laying around (because don't we all) that I didn't get a chance to wear around new year's and thought why keep the sparkle limited to just then.
I came across this fun button down from
SheIn
and since their shipping took forever the last time I ordered something, I was a little skeptical to hit buy again. I decided to give in and thankfully the shipping time frame wasn't nearly as bad.
This shirt is a little out of my comfort zone for what I would typically think to wear, but it is fun and I feel like Valentine's is a day you can get away with some funky fashion. Plus I happen to think this would look really cute over the spring or summer with some ripped jeans or a pair of cut off shorts.
Speaking of warmer weather, and seasons, I have the worst luck with taking pictures for any type of fashion post lately #winterfail. The last however many times it's been so cold, gray and gloomy, really windy, and my lack of a tan is just making me feel blah. I've never really been one to take myself too seriously, I have so many awkward outtakes that I think I want to share them one day, but can we talk about my kiss face for a second?! Umm, it's kind of comical and I felt so out of character. I think I just need to leave the cute lips to my shirt.
Do you normally pick out something specific for Valentine's Day or just keep it low key and work with what you already have?