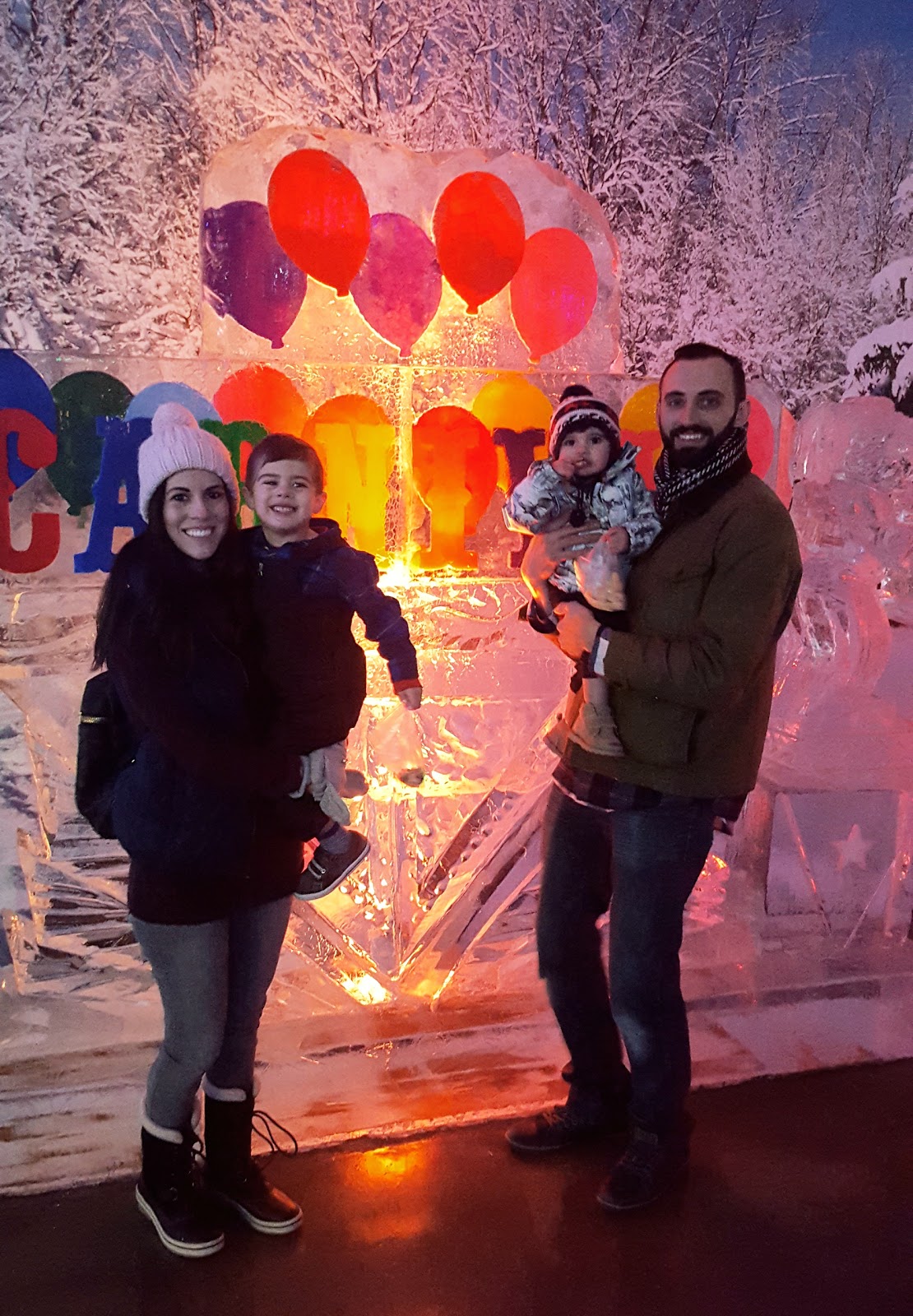 When I first heard about this event, I thought to myself…ice carnival? What in the world is that? I still wasn't exactly sure what to expect until we actually got there. I pretty much knew it was going to involved ice, (duh) and would probably be cold.
I was right about those two things. When we first got there they had an ice carving competition going on outside, which was really neat to watch. We didn't stay out there too long though because once they started using the chainsaws to do some of the carving–the nuggets weren't too fond of the sound. Plus, they knew we were going to an ice carnival which in their minds would include fun and games.
We made our way inside and entered through these hanging plastic strip things (they might be called a curtron), they always remind me of a car wash. Anyway, we were led into this windy maze that all of the walls were made out of ice and once we got through that we were inside the most magical ice carnival I could have ever imagined.
Literally everything was made out of ice.
Of course our first stop had to be the candy house to pick out a sweet treat. It was seriously a candy house made out of ice. I mean, I knew ice was going to be involved but I guess I didn't think it would be everything.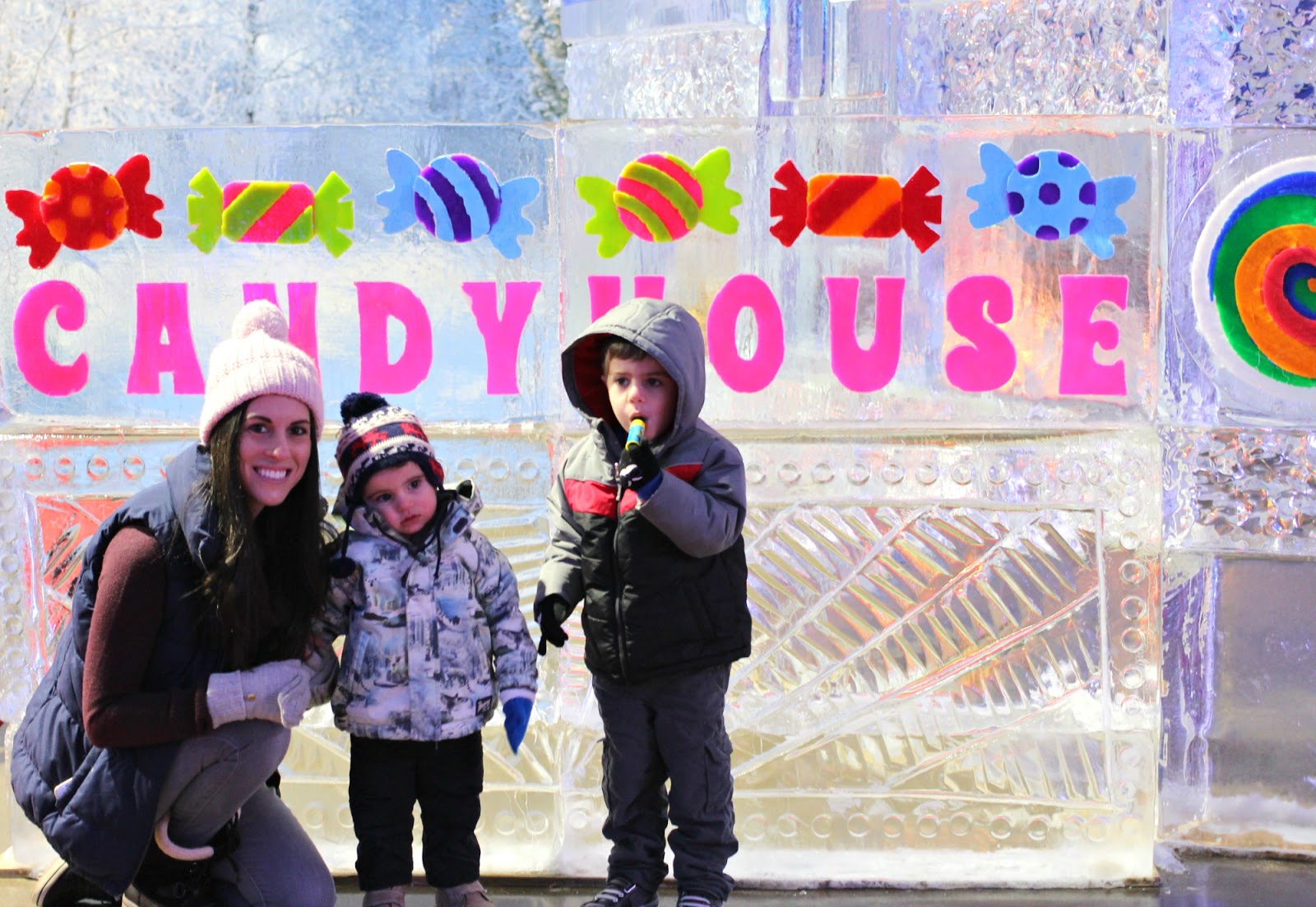 There were so many different carvings and things to look at that we weren't sure where to start first.
We made our way around and came across this beautiful ice carousel. The nuggets were a little disappointed it didn't actually move but it was so pretty and fun to pretend we were spinning around.
They had a lounge that was made out of ice that you could sit and enjoy a cocktail and at this point I wish I would have worn my snow pants and not just my jeans. I would have enjoyed that lounge a little longer.
They also had a few regular carnival games for the kids to play where you could win prizes, but the best part had to be the indoor ice slide. Of course both Eric and I had to join in on the fun and take a few turns speeding down with A. Snow pants or not, it was on.
We're always looking for fun and unique things to do with the nuggets so this was definitely a lot of fun to experience with them and something I would do again.
I hope everyone has a good start to their week. I'm sharing this fun over at Biana's weekending linkup.