Happy Friday, friends! I hope everyone had a great week. I'm always in the best mood coming off of a little getaway. I also go to go home early from work the other day due to a power outage from some storms that rolled through. Getting home early is always a plus in my book. It's amazing what a few extra hours can do for you.
We might head to the beach this weekend and I may attempt to try and take some two year birthday pics of little nugget. You guys, he's going to be two next week and I'm so not ready for this. I love being able to have full blown conversations with him now and eat up every ounce of his squishiness, but this whole thought of no longer really having a little one isn't sitting so easily with me. I know there isn't anything I can do about slowing time down, and maybe I'm acting like one of those clingy moms, but I haven't stopped hugging and kissing him for the last few weeks. I just can't help it.
Here's a look at some of my favorites from the week…
1. All the watermelon: I'm usually the worst with these national made up days that they come up with, who thinks of these things anyway? But this one, I happened to get an email the day before from a restaurant announcing Thursday was national watermelon day and that I should come in for a watermelon margarita. As tempting as that sounded, I barely have the chance to enjoy a glass of wine twice a month. Clearly taking pictures of the boys eating watermelon was more of a priority for me. #momlife
2. Car show: it's rare that we go out to eat, especially during the week, but cooking (which I love) every night has really been taking a toll on me. We heard from a few parents at the nuggets daycare that a local Wendy's has a classic car show every week and it might be fun to go check it out. We ate there and then after words walked around outside seeing all of the classic cars. If you caught my insta stories you might have seen A breaking it down to some of the tunes they had playing there. He was too funny with his silly dance moves and I just love when his goofy side comes out.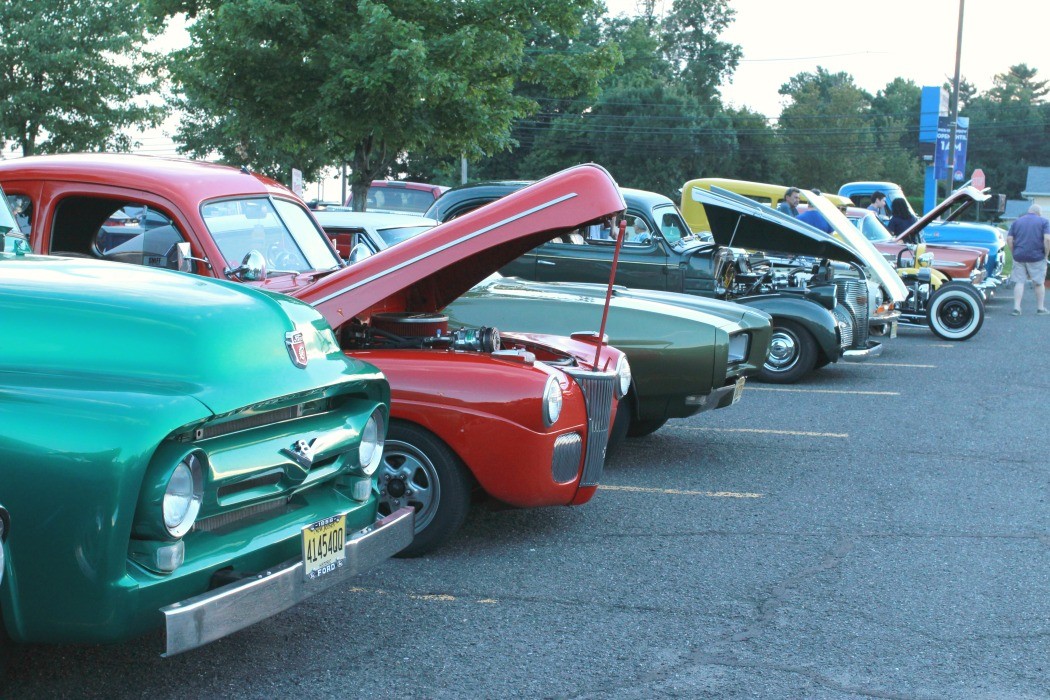 3. Chicago: in case you missed it my sister and I went out to Chicago for a long weekend to visit our brother. We went last year and decided to do a reunion trip this year. If we can continue with this, I have a feeling each year will continue to be better than the last. I don't know how I forgot to mention this in my post early this week (more Chicago fun there), but can I just tell you how small this world is…
We went to an awesome rooftop spot in the city and after our cocktail waitress got us our drinks, she came back over to talk to us. She was so incredibly sweet and said she didn't want to sound creepy but she thought my sister and brother looked really familiar. She then tells us that she knows our other brother from instagram! We started cracking up because anyone that knows our other brother knows he is something else with his social media. He lives in NJ and has no connection to Chicago, but I guess this social media world is something else. Anyway, she also mentioned she remembered seeing pics of these two really cute kids and I couldn't help but brag that they were mine 🙂 We all took a pic with her and sent it to our brother and she hooked us up with an amazing discount.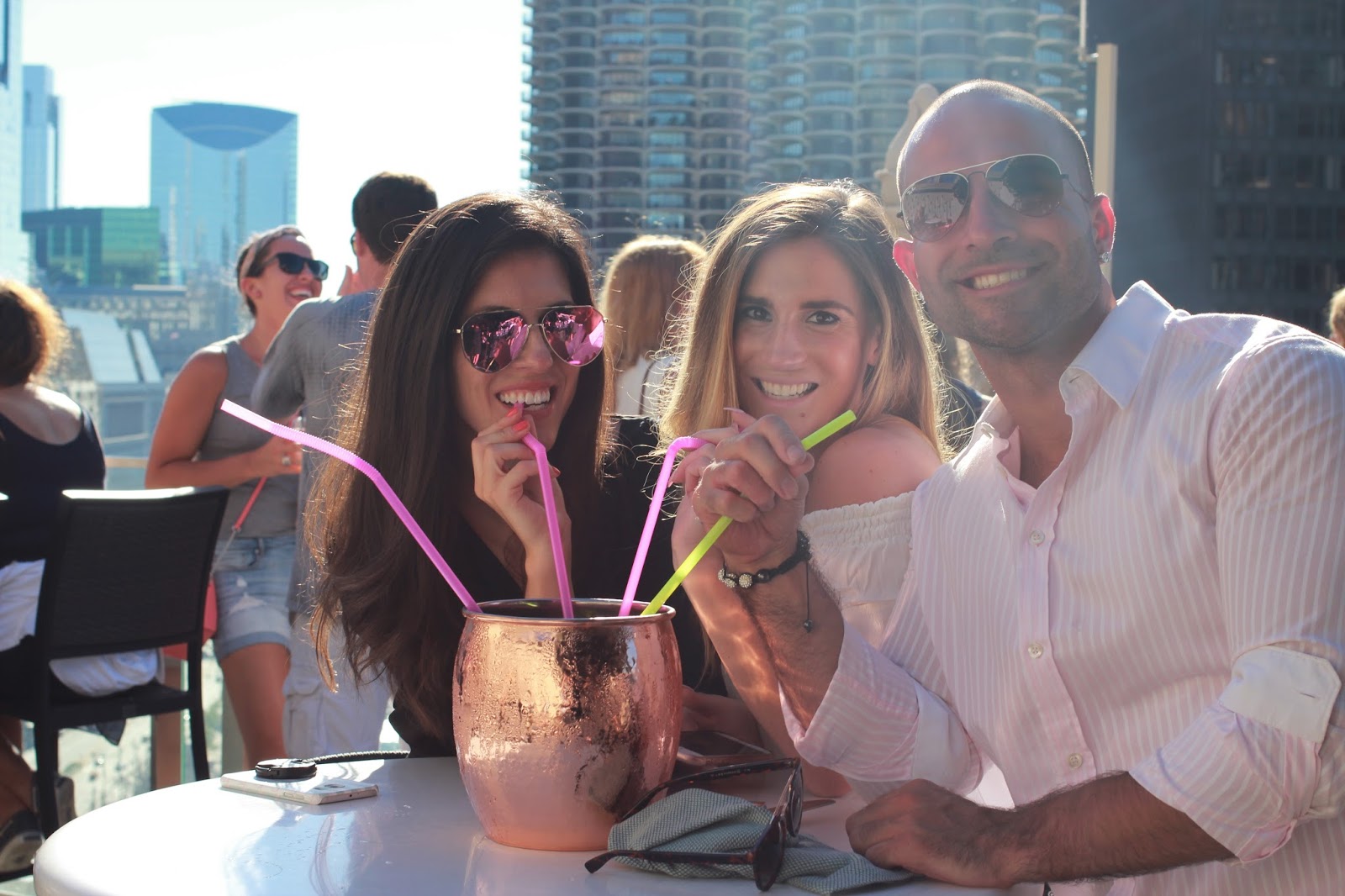 4. Birthday theme: I mentioned little nugget will be two next week so we are have a small family and friends party planned for him. Since he is obsessed with anything and everything that has to do with balls, we are having a beach ball themed party for him. I guess this isn't a very popular theme so I feel like the inspiration on Pinterest is lacking for me which just means I have to put my creative juices to work. I did think this idea for a photo backdrop was cute.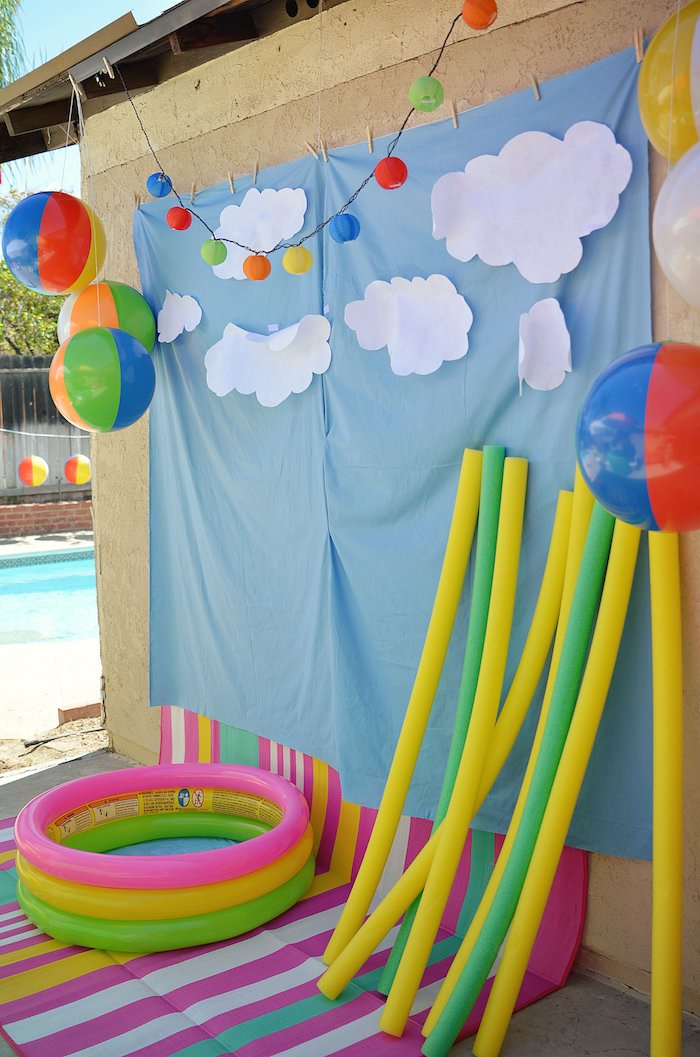 5. Nordstrom sale: this thing is still going on? Yup, you won't stop hearing about it until after the 6th so there is still time to try and get the deals that are left over. Lizzie posted about these sneakers a few weeks ago and I have always wanted to get a pair of converse for the boys so I jumped at these. I had to return little nuggets original pair that were too small and then ordered him the next size up. These came incredibly fast though and were at my door within two days.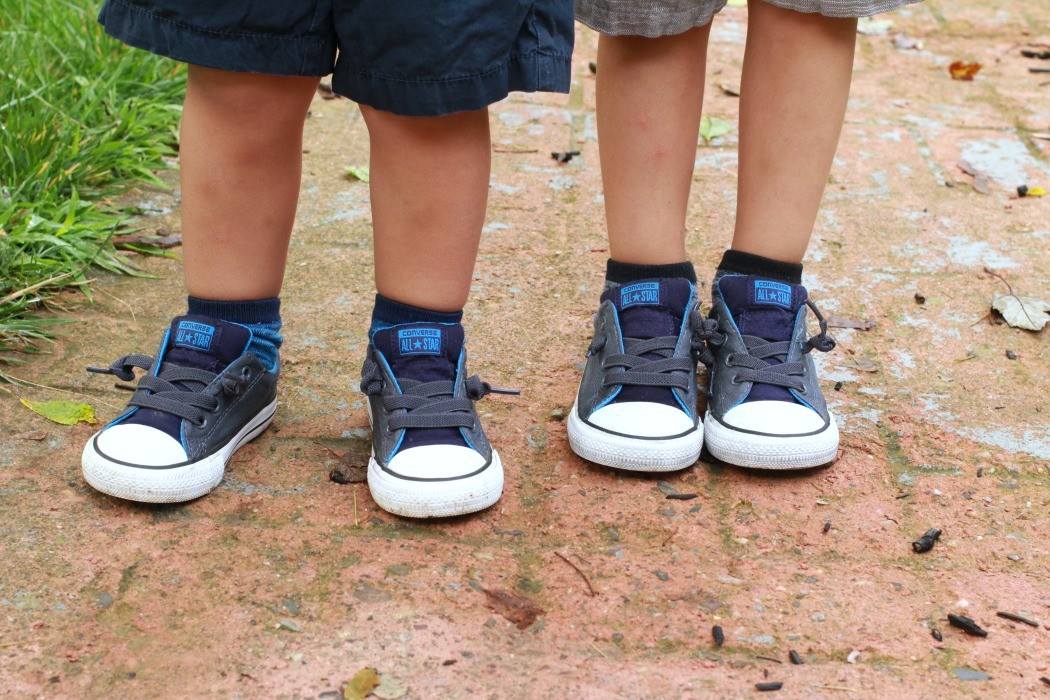 I am also enjoying the finds I got too. These leggings I'm sure I will be wearing on repeat this fall and winter. I also have a few things in mind that I'm still on the fence if I want to pull the trigger on them.

I hope everyone has a great weekend! Here's where you can find me linking up for all the link up fun. Also a little reminder that our girl chat link up will be on Thursday and this month we'll be talking about our dream vacations. We hope to see you there!