If you haven't noticed traveling is a huge passion of mine and I just can't get enough of it. It doesn't always have to be a big elaborate trip but escaping the ins and outs of every day life will always be moments I cherish. I know everyone has different goals and different priorities, but I am much more an experience person than a materialistic person. It's all about where you choose to spend your money and what means the most to you.
I am beyond thankful that Eric's company has sent him to some pretty amazing countries. He's been on a handful of other trips that I haven't been able to tag along on, but now that the boys are a little older, it's made escaping for some quality couple time a little bit easier. Don't get me wrong, it's never easy leaving them, but I think those moments to break away and be a couple are so so important in a marriage.
Eric had already been to Prague previously for work but this was my first time having the opportunity to visit. I was really excited because I'm part Czech and it's the country where my grandpop immigrated from. Being able to explore a little more of my background was a really cool experience. The country, and Prague specifically, was just as beautiful as I imagined. There is so much old world charm here that in certain parts you felt like you were going back in time. I know a lot of Europe is like this but for some reason it felt a bit different here.
We had so much fun doing the touristy things and crossing places off our list that we wanted to see. We visited the Prague Castle which is right in town and sits up on a hill over looking the city. The views were absolutely amazing! I had to take a picture with one of the guards there who was less than amused at my attempts to make him laugh, but I thought it was pretty funny.
We also walked the Charles Bridge which is from the 14th century that connects east Prague to west Prague. The statues on there had so much detail and the sights were really amazing too. Because it's obviously over the water, it was a bit windy up there, but the sun peeking in and out over the hilltops made for some really pretty scenery.
A trip wouldn't be complete without visiting Prague's Old Town and seeing the Astronomical clock. It's amazing that it still works and every hour people flock and gather to see what it's all about. The square is also filled with entertainers and some of the most bizarre things you will see.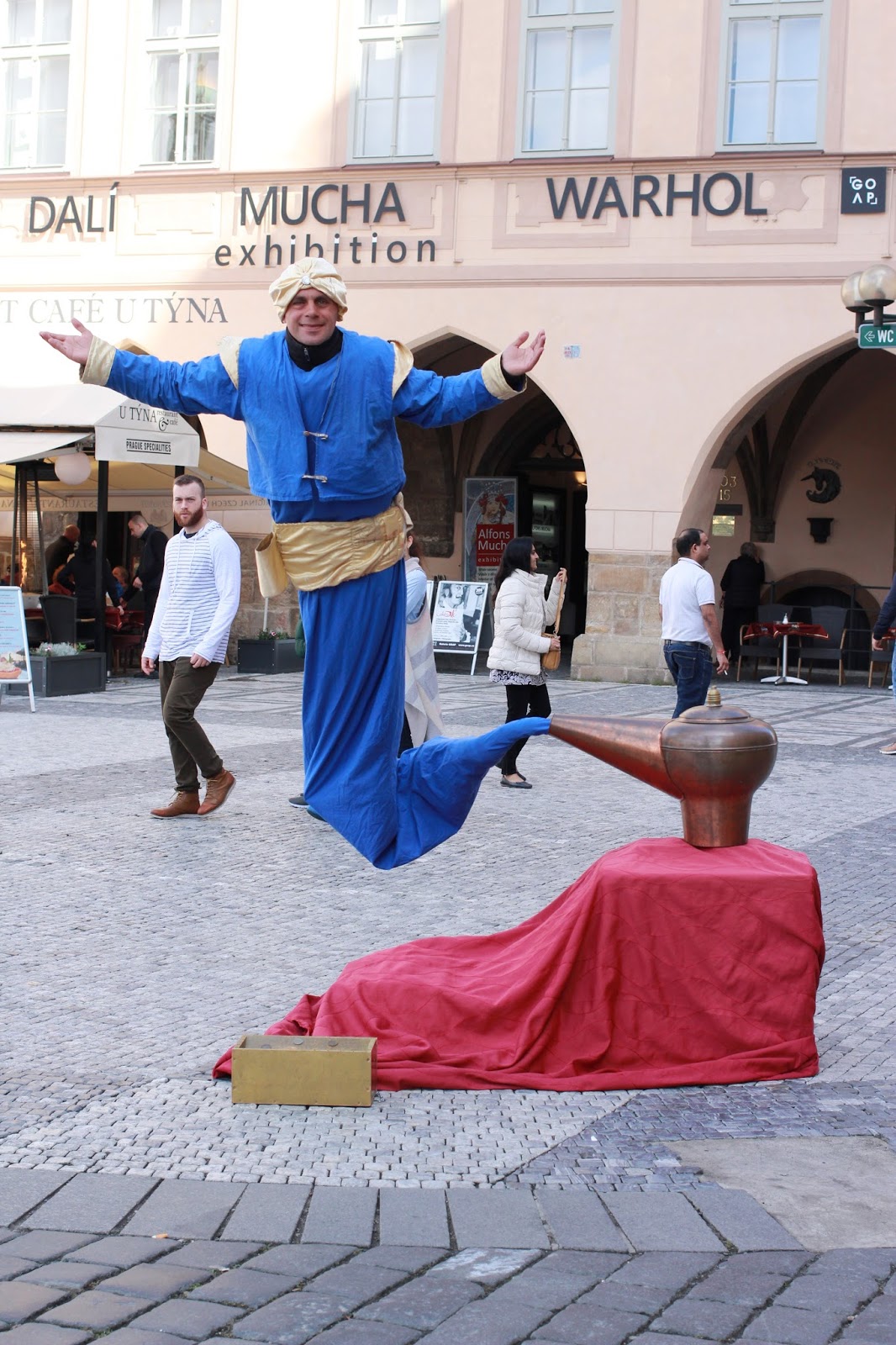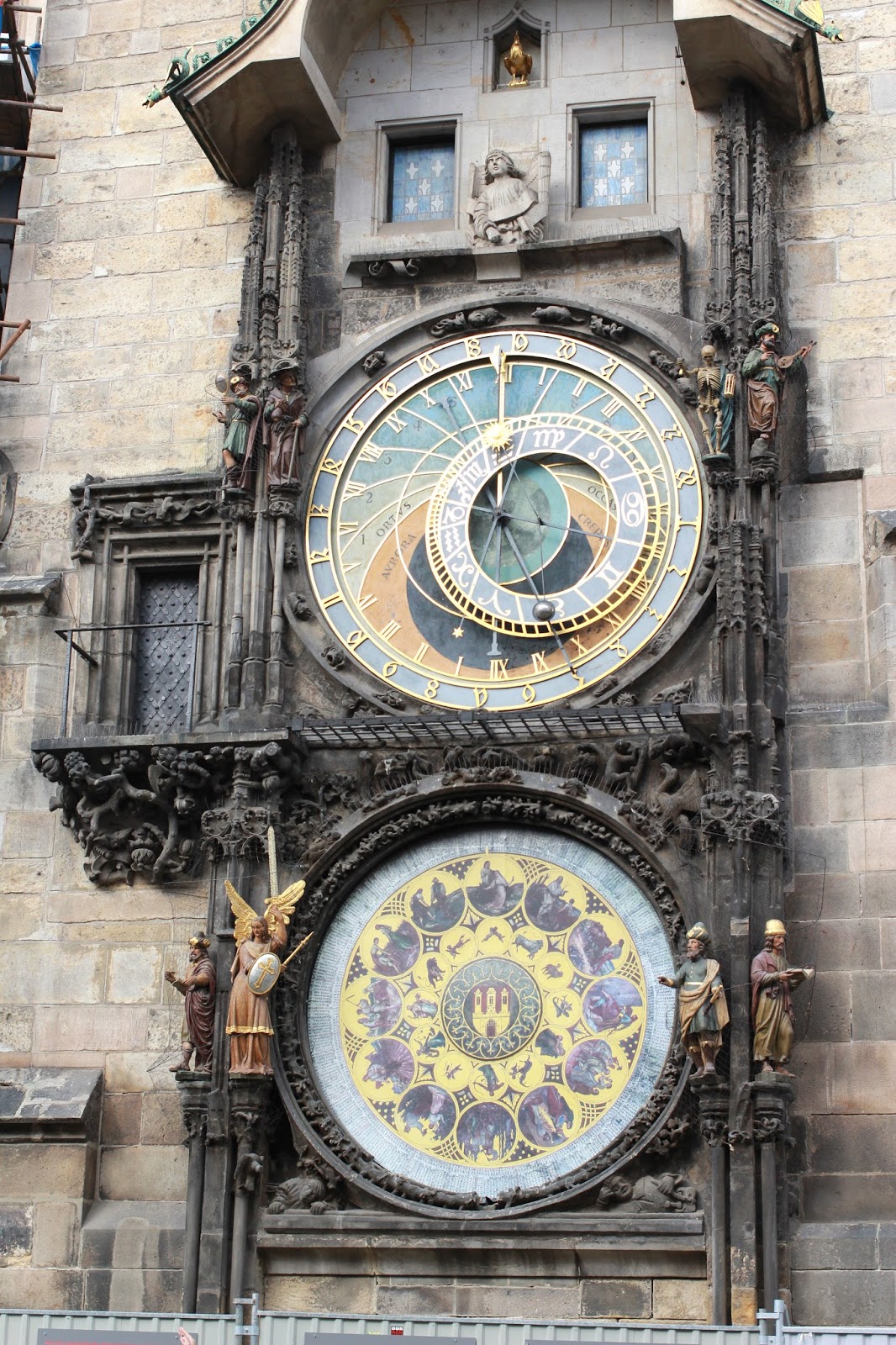 The town also has so many great options to try some traditional foods and new favorites. There honestly wasn't a thing that I didn't like. Actually, that's not true. I could have done without the pigeon Eric tried, and that's not necessarily a traditional dish. He's always so adventurous with tasting new foods while I'm over here gagging and trying to keep it together.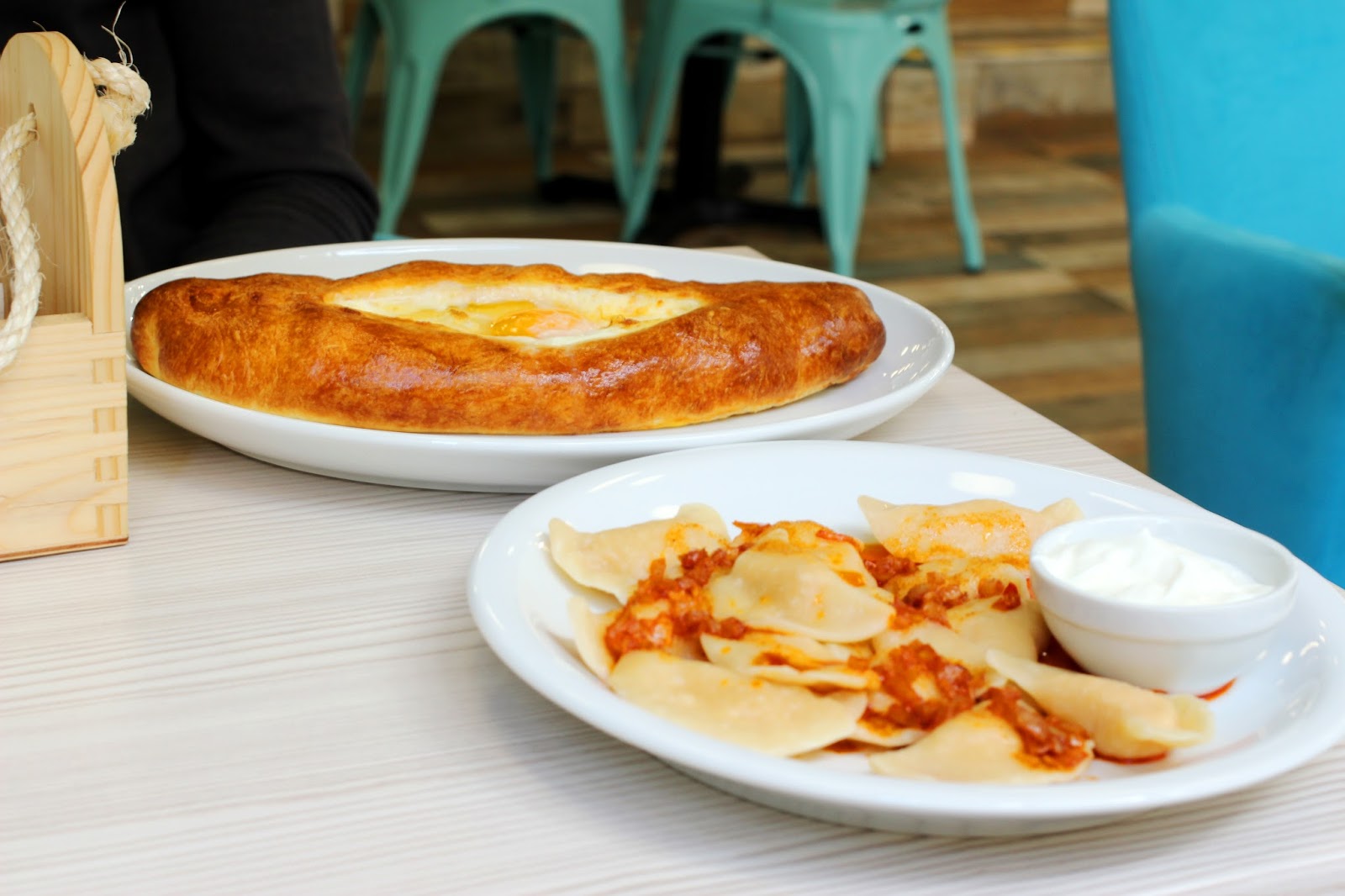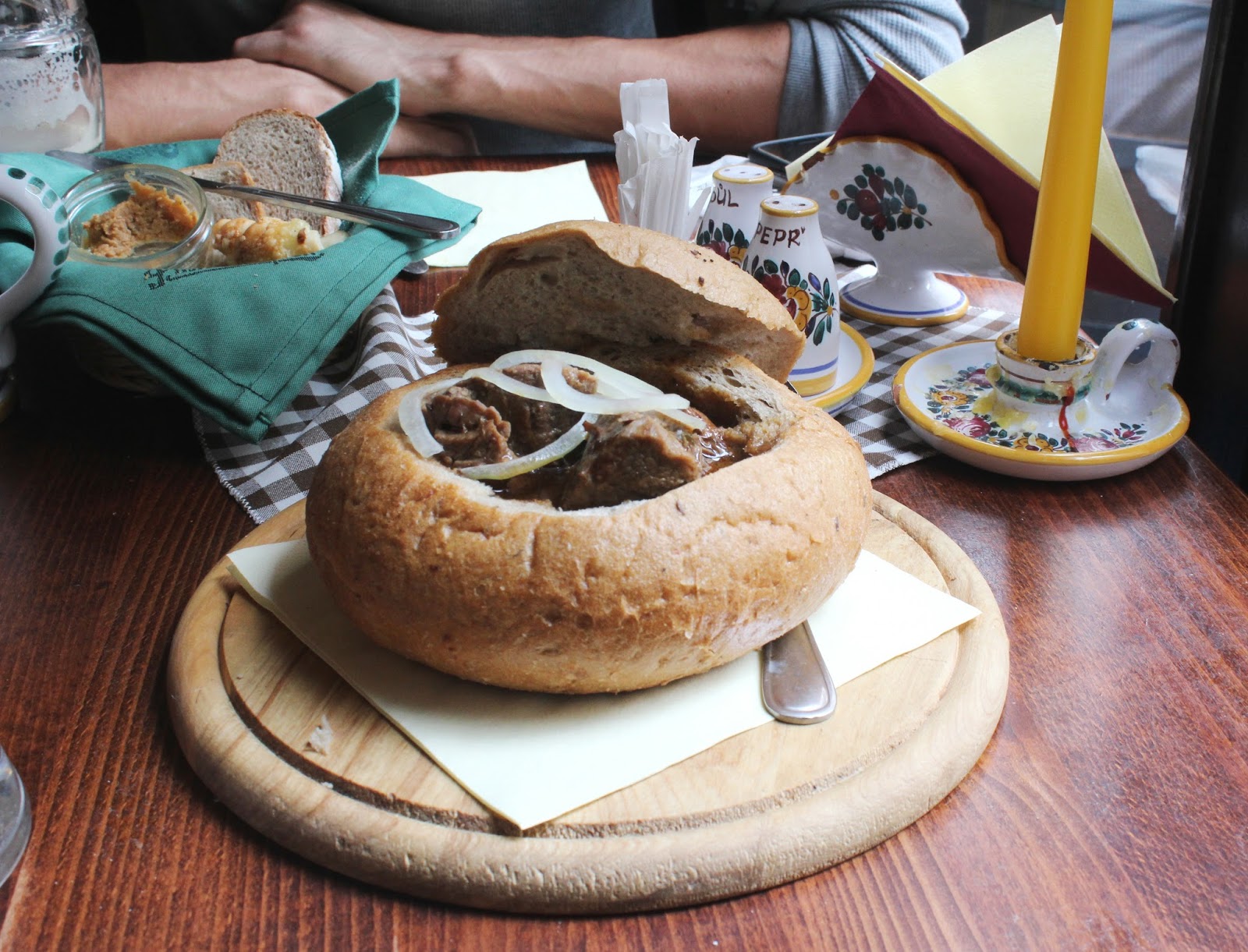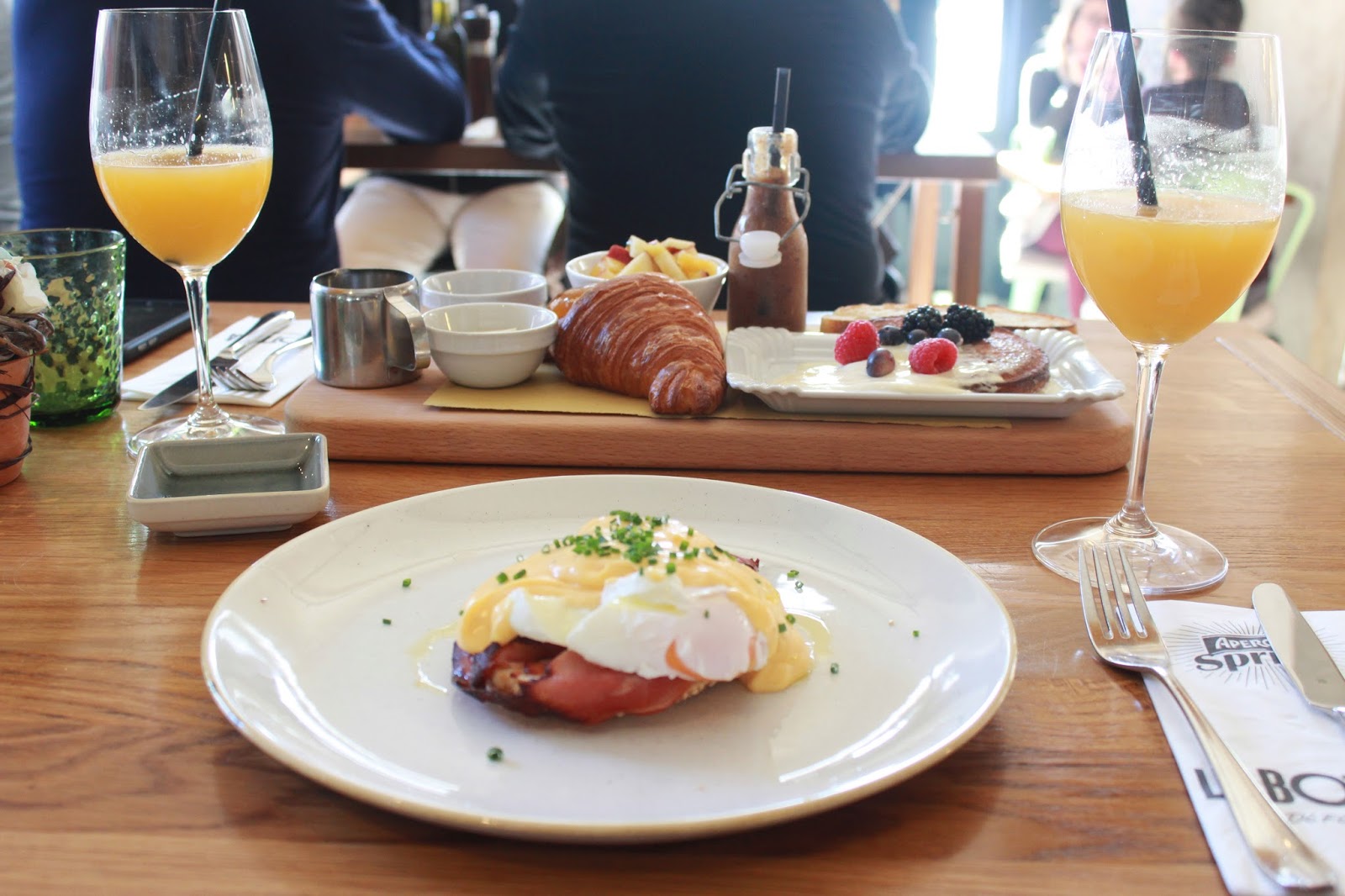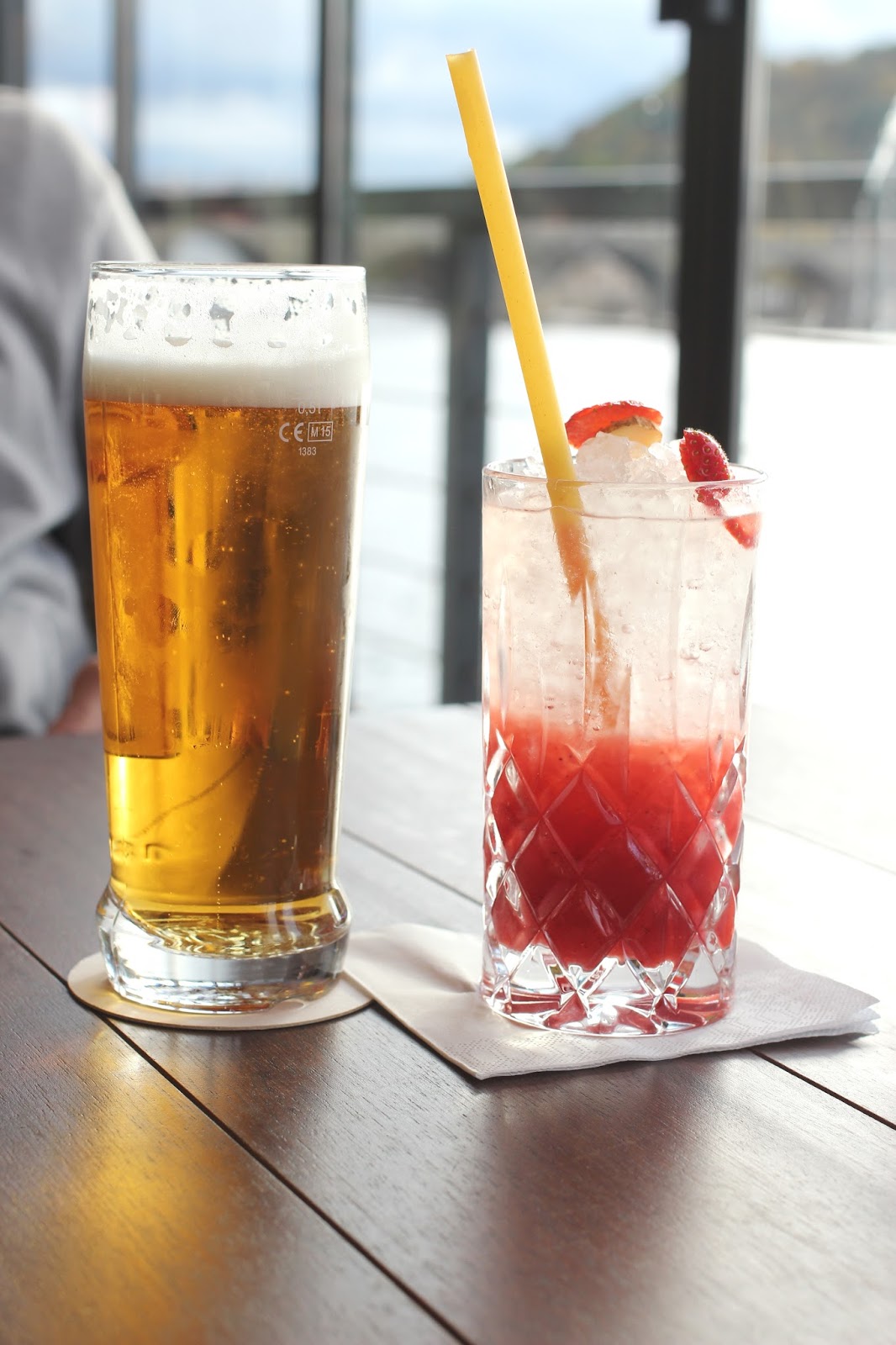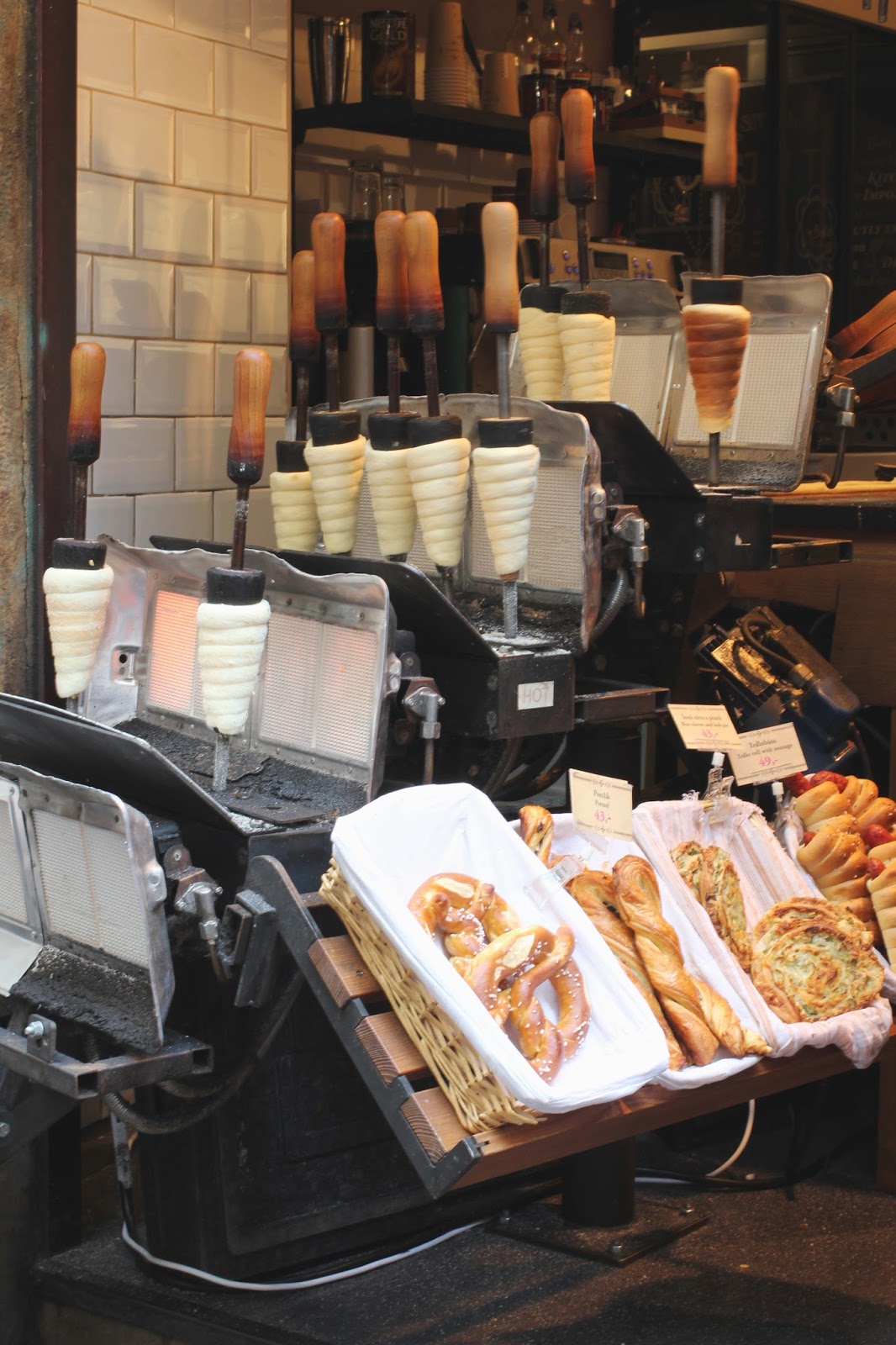 Speaking of adventurous, we did get a fish pedicure while we were there. I've seen them on tv shows before but never saw them in person. There are a bunch of places in town that have them so after we were walking around and had sore feet one day, we decided to go for it. At first, oh my goodness did it tickle and feel weird, but then after awhile it was kind of relaxing in a weird way.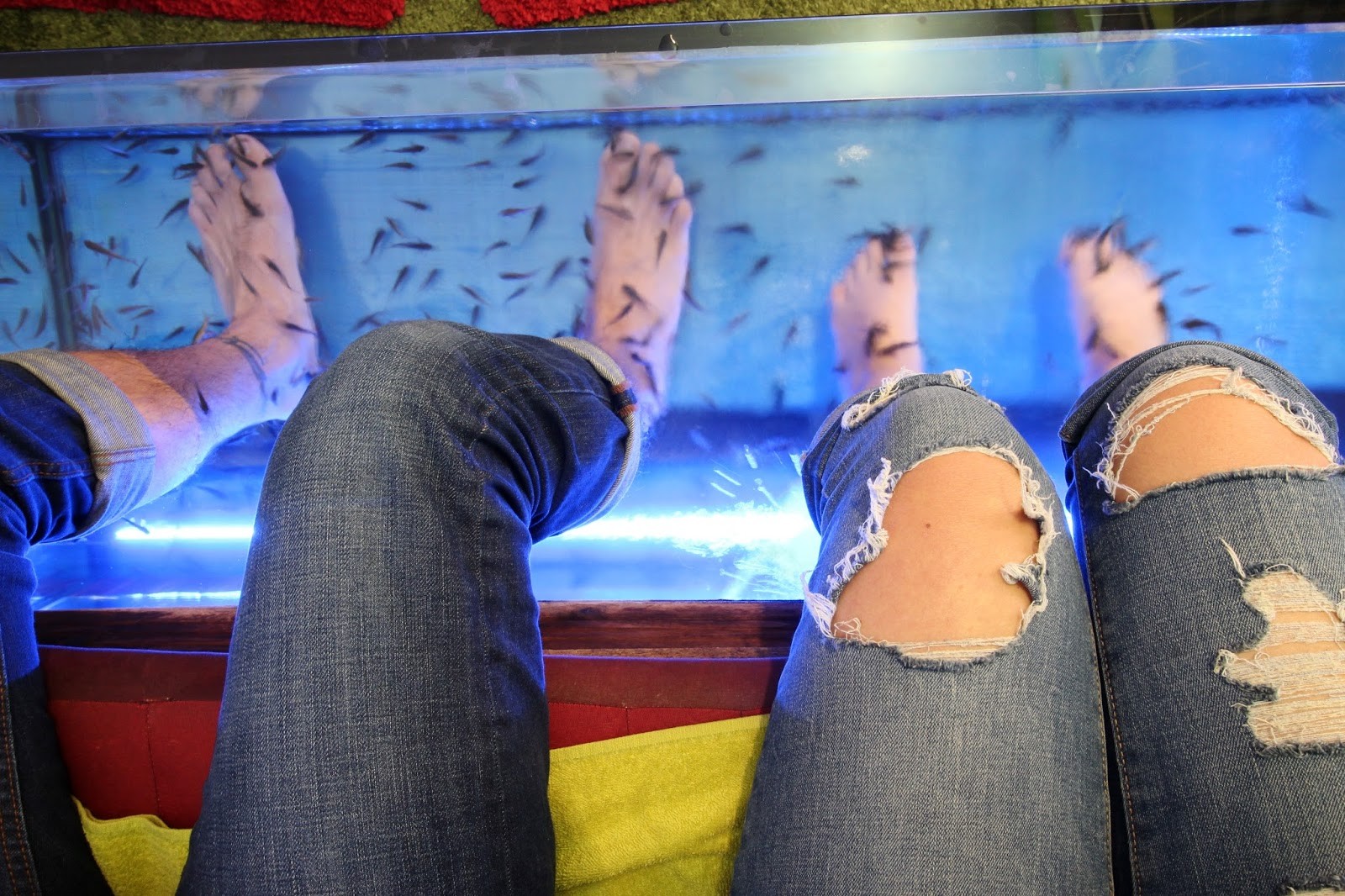 Since Prague isn't a huge city, after spending several days here we felt like we saw all that we wanted to accomplish. It was great to have some down time to relax and just do as we pleased, but we thought it would be fun to explore a bit more. We tossed around the idea of taking a day trip to Vienna but decided against it when we came across a tour to visit the Bohemian Switzerland National Park and also check out Germany. I'll share more on that adventure coming soon.