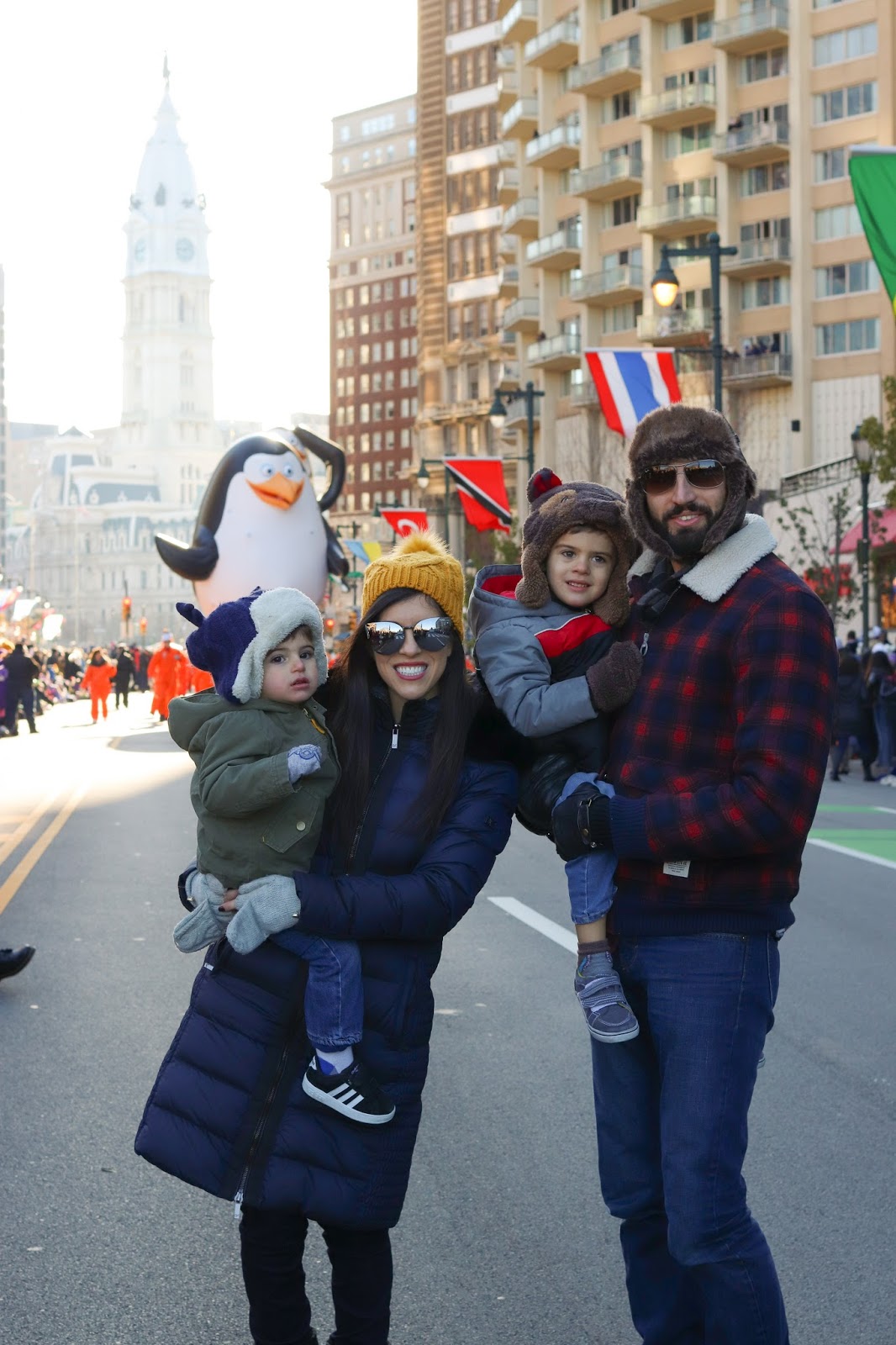 I hope everyone had a great Thanksgiving and a great weekend! This is always one of my favorite weekends when we break out all of the Christmas decorations, welcome our elf Alvin back, go pick out our tree, get the lights up, and enjoy kicking off the holiday season. I plan on doing separate posts for some of these events, but for now, here's a look at our Thanksgiving fun.
Our Thanksgiving celebrations always kicks off on the weekend before when our friends host an annual friendsgiving. It's always so nice to get together with everyone, eat great food, and catch up with each other.
Our official Thanksgiving kicks off the day before with the boys Thanksgiving parade at school. It's so cute to see them march around with their little collages of all the different things they are thankful for. I am happy to say that there were no tears from either of the boys this year or anyone running out of the gym because they didn't want to do it (cough, cough A two years ago) and they were all smiles and confidence.
Thanksgiving morning we woke up bright and early, picked up my sister, and headed into Philly for the annual Thanksgiving day parade. This is the oldest Thanksgiving parade in the country and a fun tradition we've incorporated over the past four years. We were a little disappointed by some of the balloons this year and really hope that they add some new ones in the years to come. It was still a great time and a lot of fun memories made. We also got a really funny picture of the boys being completely over taking pictures at the end. Then wouldn't you know, on the way back to our car we saw a wall mural and little nugget asked to go take a picture with the birdies. You know I couldn't pass up on that one and practically ran over there with him to take a picture.
After the parade we had some down time to visit with family and get ready for dinner. The weather ended up warming up a bit which was a big difference from being in the city and being in the shade from the buildings. We headed outside to snap some family pictures, and if you caught my instagram you might have seen the back story to this. My sister told all of us to say cheese, and instead, little nugget decided to say cheese doodle and we all ended up cracking up thinking it was the funniest little thing. Since he knew he was being funny he kept saying it and we kept laughing even more. I am so thankful for simple family moments like this and I love seeing their silly personalities come out.
I mentioned before that this was the first year we decided to go out to eat instead of someone taking care of all of the cooking. It had it's pros and cons, but overall it was a really nice time and I actually loved that there was no cleanup involved and still plenty of leftovers to come home with. A could not wait to eat his turkey and was so happy when it came out. We all ate way too much but then again who doesn't around this time of year. The only downside was having to get back in the car and drive home instead of lounging on someone's couch for awhile. The nice part was, we were home at a reasonable time and still able to relax and watch a movie.
It's hard to believe this Thanksgiving has already come and gone. We dove right into all things Christmas the day after and are looking forward to all of the fun this next season will bring. Gobble, gobble, friends!