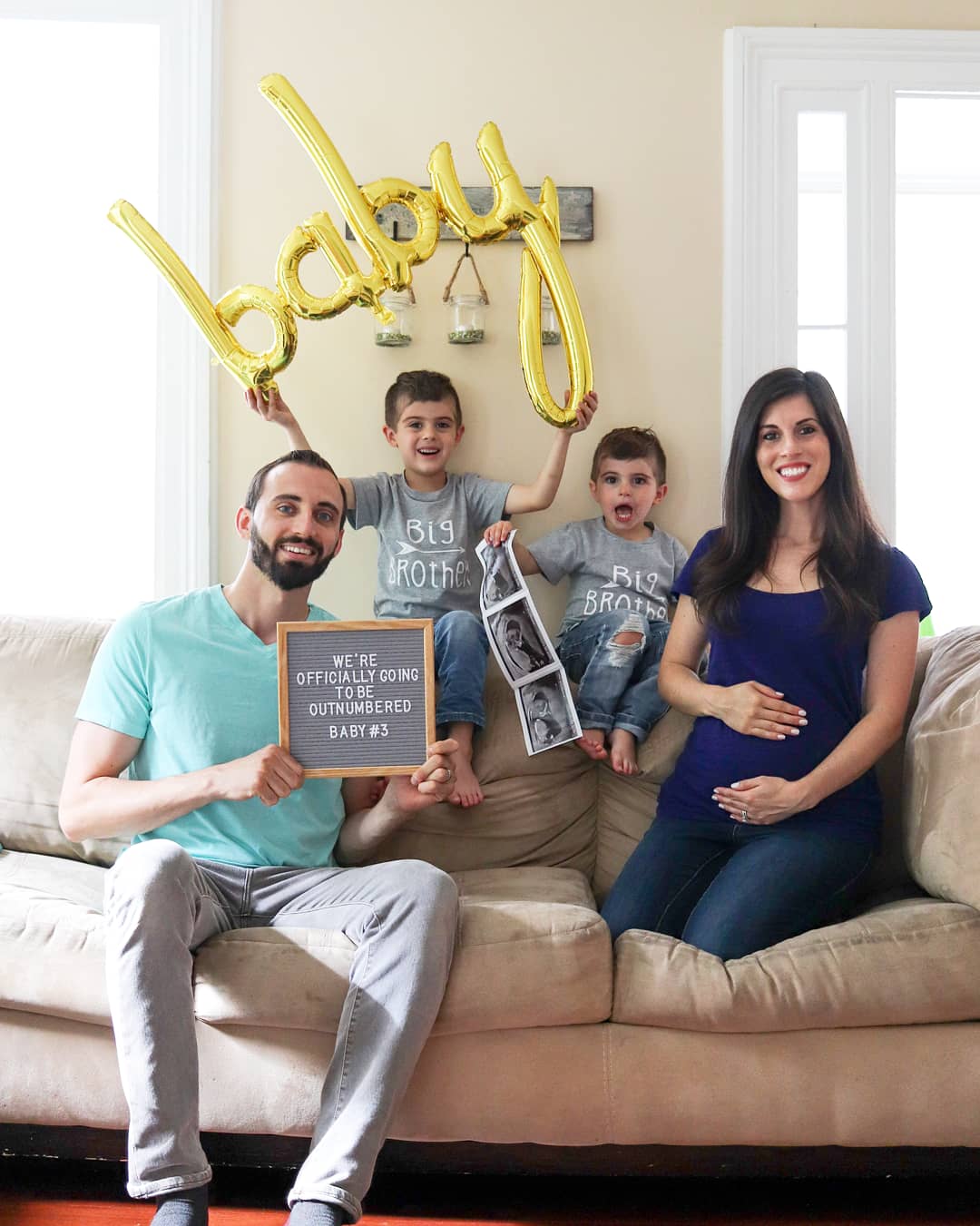 If you caught my announcement on instagram (@beautifully_candid) then you might have seen we are so happy to be adding even more hugs and love to our little family come November! I am so overwhelmed by all of the love and support we received with our little announcement that just continues to show me how amazing this community is.
We are so excited to love on this babe, especially A. He wants the baby to be here like now. He's already started making welcome home banners and getting toys and things ready for them. It seems like he's matured over night and I really think he's going to be my big helper. Little nugget has been adorable too and keeps asking if the baby can hear him when he talks and loves giving my belly kisses.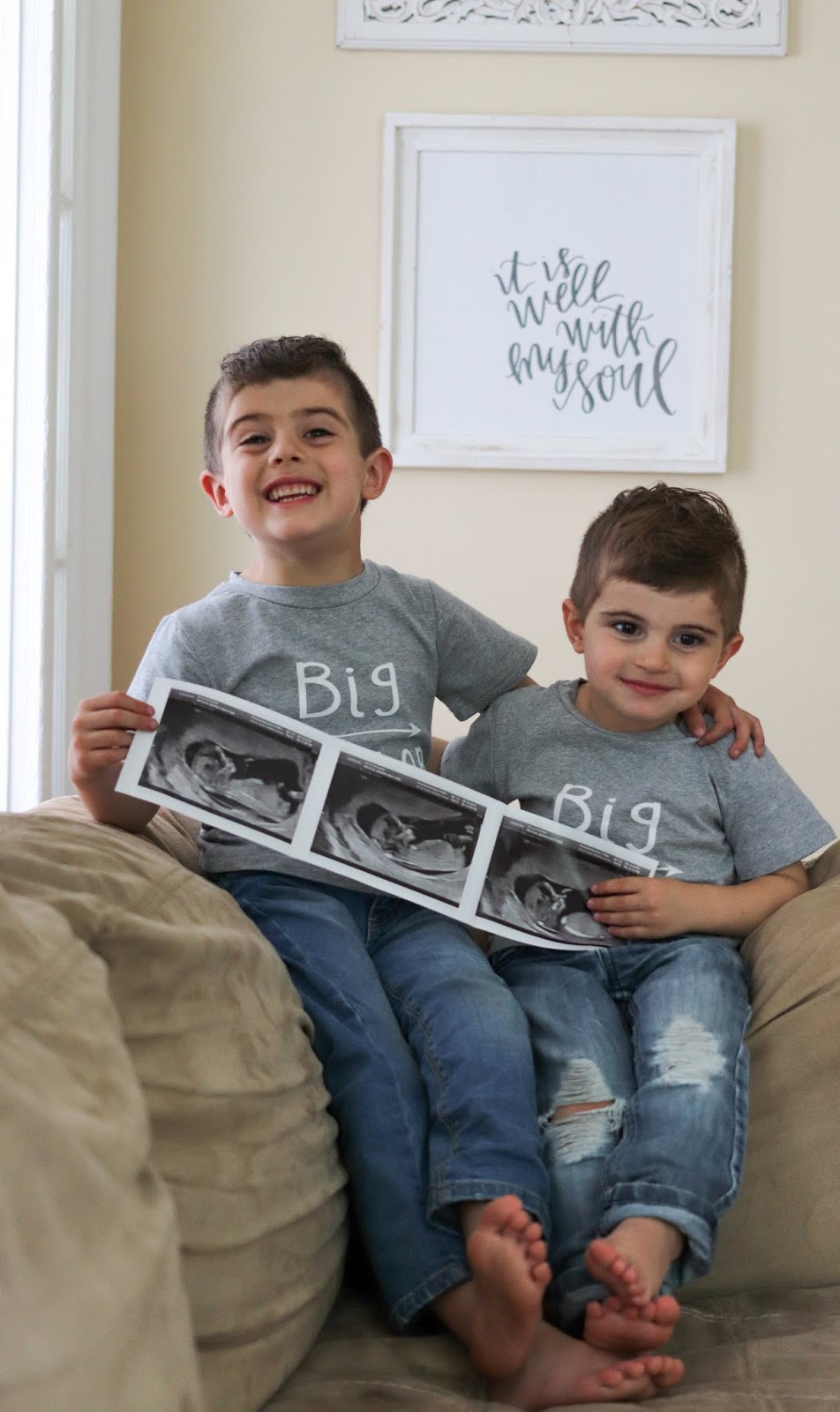 This hasn't been the easiest first trimester for me (but then again is it ever really
easy
) and I can see the toll it's taking on my body. But regardless, I'm extremely thankful and so grateful for this experience. I think there are a lot of things that happen during pregnancy that not everyone talks about, and that's ok. I'm not sure I want to dive into that right now, but sometimes when you don't hear about the things that happen outside of the norm, you can start to feel like you're the only one it happens to.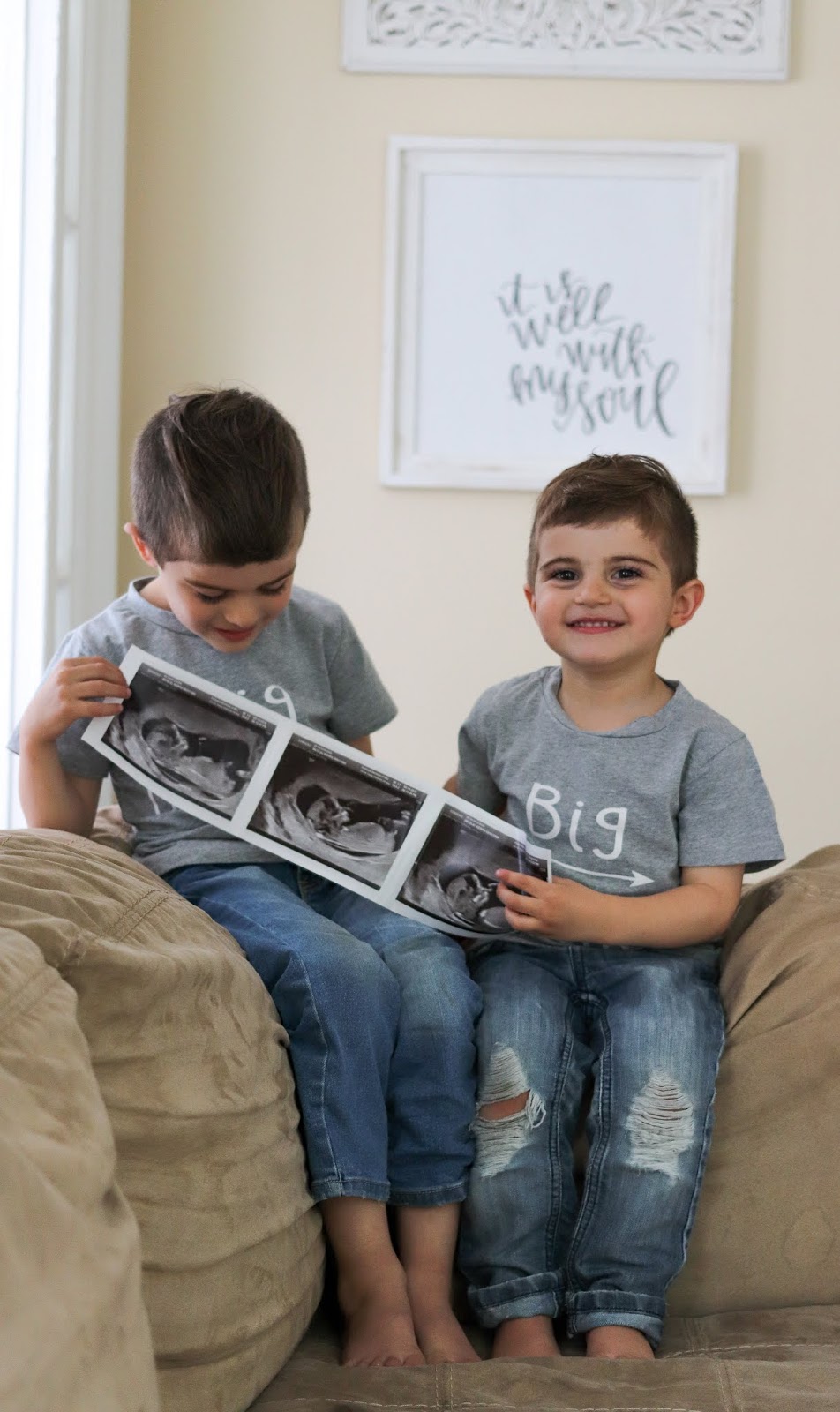 The crazy part is, it feels like not long ago I was announcing I was pregnant with little nugget. Time seriously flies. I'm trying my best, more so now than ever, to relax and really enjoy this time. Eric and I keep joking that we are going to be outnumbered and that things seem manageable now with two. You know, one for me, one for him—it's easier when we go out to keep an eye on them. Now, oh boy, I'm not sure we have enough hands to keep up with them. But one thing's for sure, I do know we have more than enough love to go around for each of them.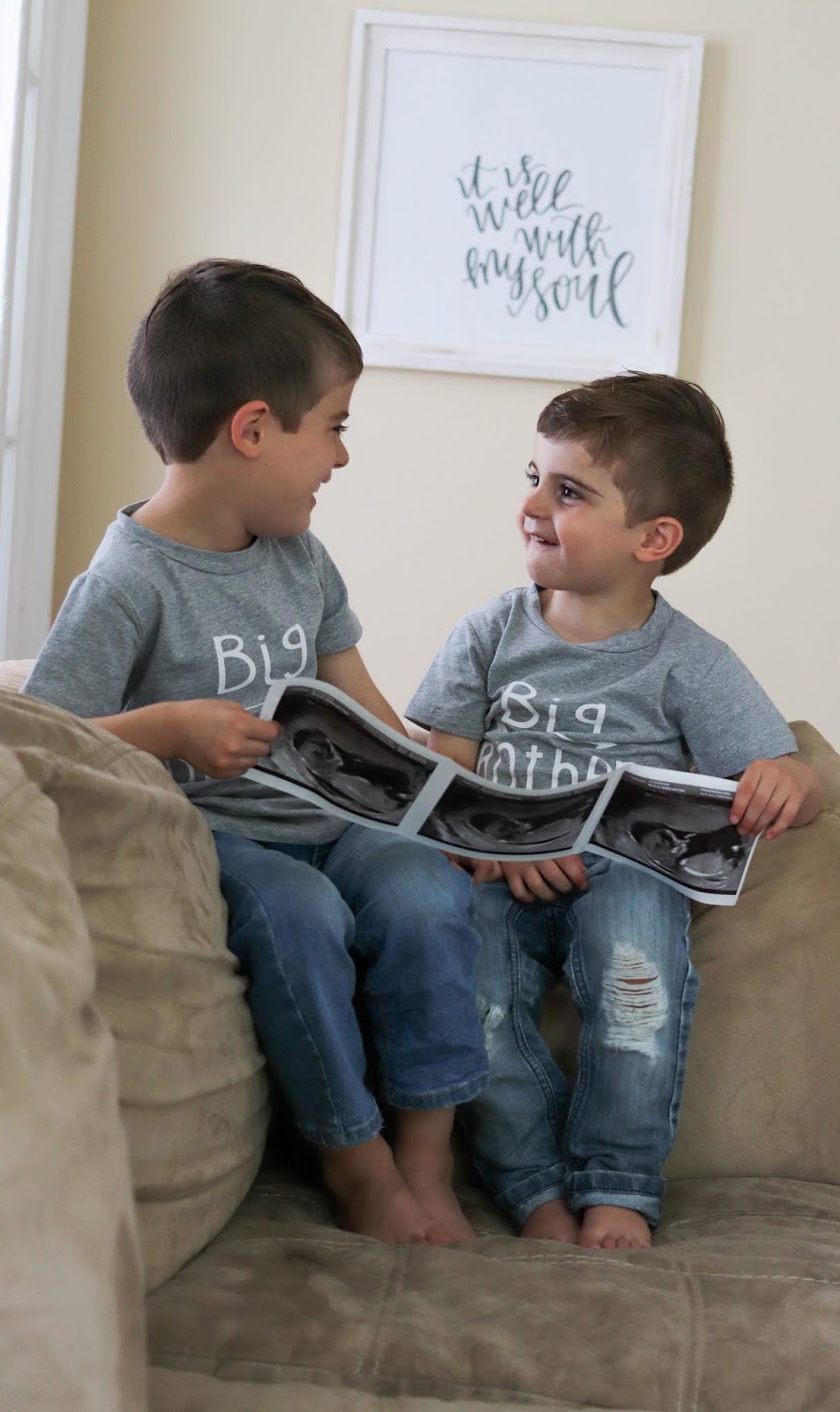 It's funny because before I had little nugget I was so worried about having enough love in my heart for both him and A. That seems so silly now looking back on it. Something amazing happens when that next little one comes into the world and a space in your heart opens up that you never even knew existed or thought you had room for. This time around I am more than confident the same thing will happen.
Throughout all of this, we have been continually reminded that God's timing is perfect and His plans are always higher than ours. We are so thankful for this beautiful blessing that we have prayed for and look forward to meeting our sweet little love.