Happy Friday, friends! I hope your week has been a good one. It's been another busy one for us over here and I'm looking forward to things slowing down a bit after the new year. I'm giving myself a big pat on the back this week because this is my third post. Say what? I know, I'm still wondering how I was able to pull that one off. Don't get too used to it though, I can't guarantee how long that will last.
Here's a look at some of my favorites from the week…
1. Snuggles with my boys:
With everything we have going on I haven't had a chance to get a picture with all three of them. Thankfully our Sunday was a little more laid back and I got to enjoy some snuggles. They may have only lasted for 5 minutes until the boys thought it was better to flop on me and little C started getting fussy. These days though, I will take my snuggles any way I can get them.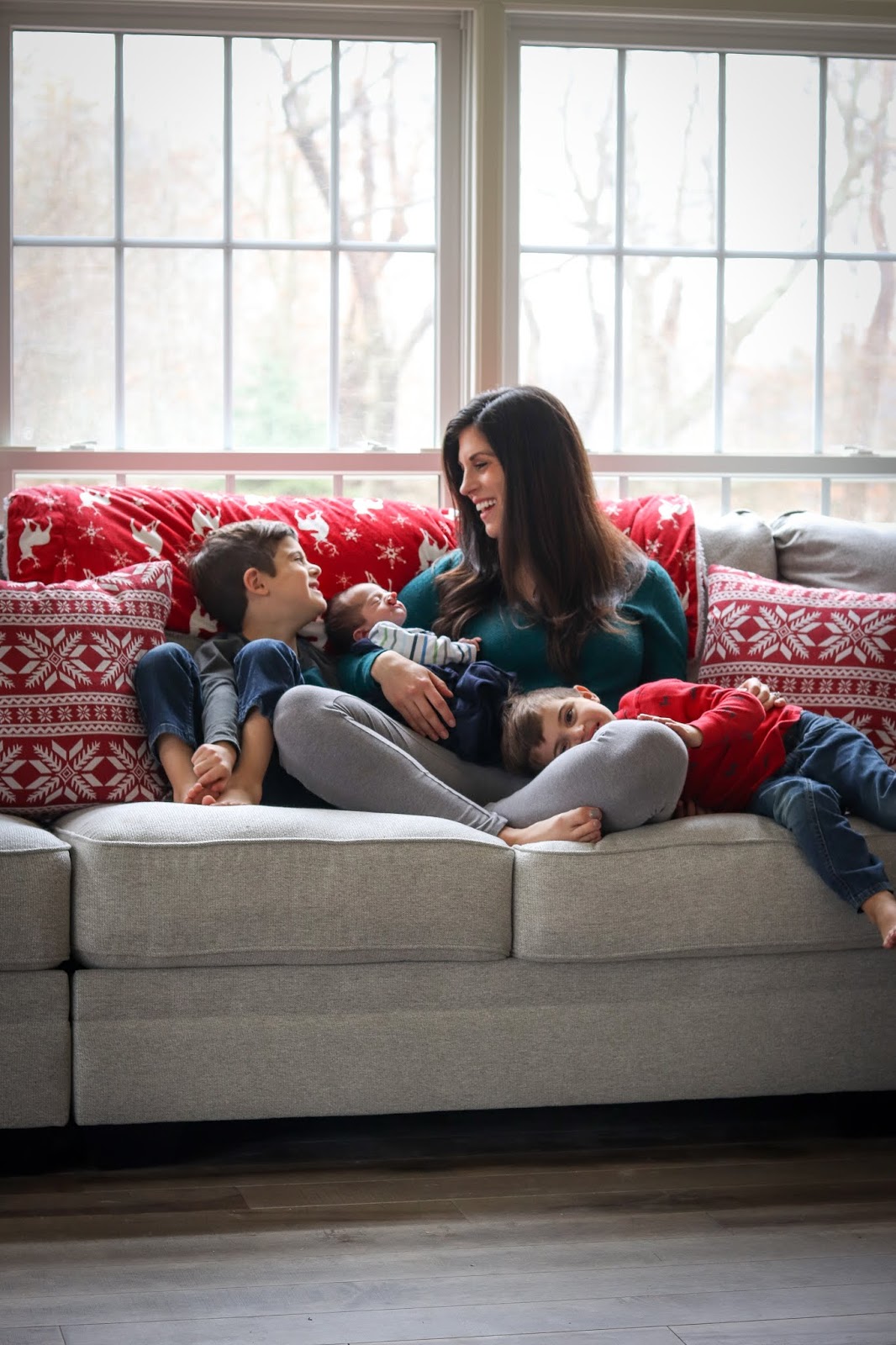 He's back:
You might remember I mentioned last week that our elf Alvin made his return. I shared more about our
welcome back breakfast here
. I know a big topic has been if someone is a Christian (I don't really like to give labels so let's just say believer) should they be participating in Santa related things. I understand the reasoning behind it, but I also think it's about the delivery. We always make Jesus the focus of the holiday and have explained that Santa is His helper. Just like how he gives to others we should also give back. I'm curious to know how you explain Santa to your little ones?
3. Gingerbread Houses:
I'm happy to say that our gingerbread houses did not topple down this year! Last year our house was a bit of a disaster and I ended up hot gluing that thing together. Hey, whatever works. When I came across these mini houses this year I knew we needed to give them a try. They were so much easier than doing one big one. We all got to decorate our own and make it special.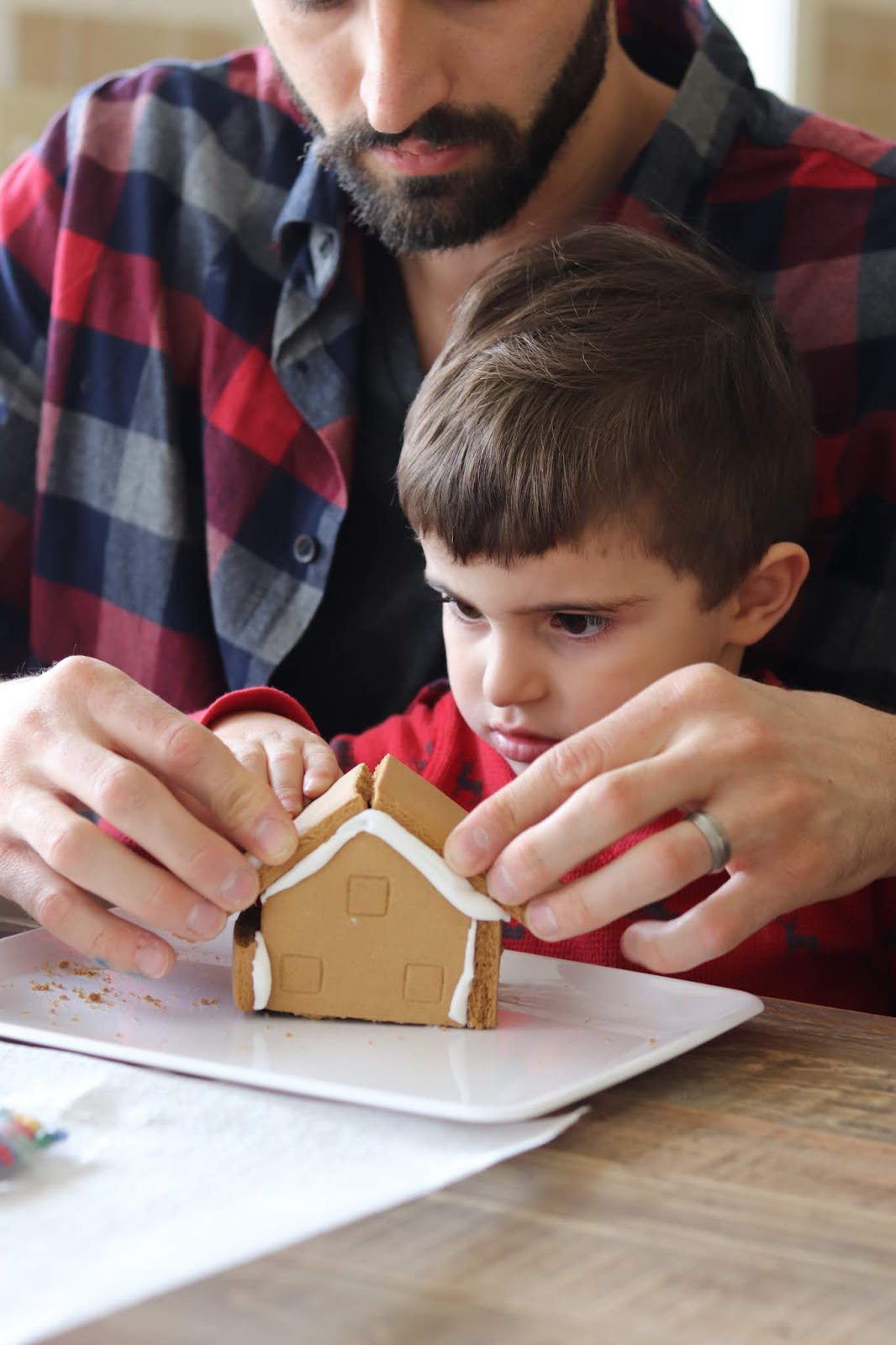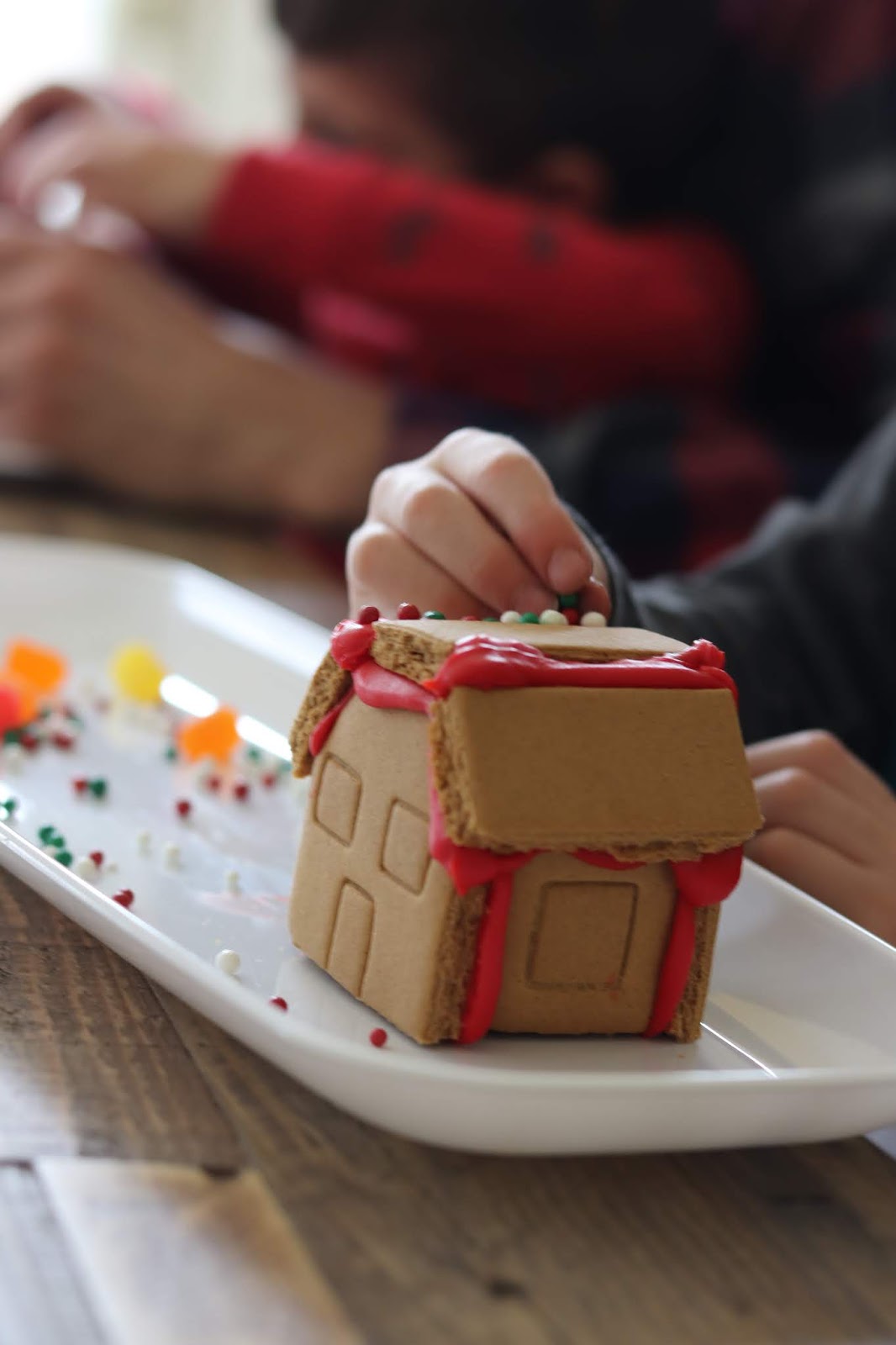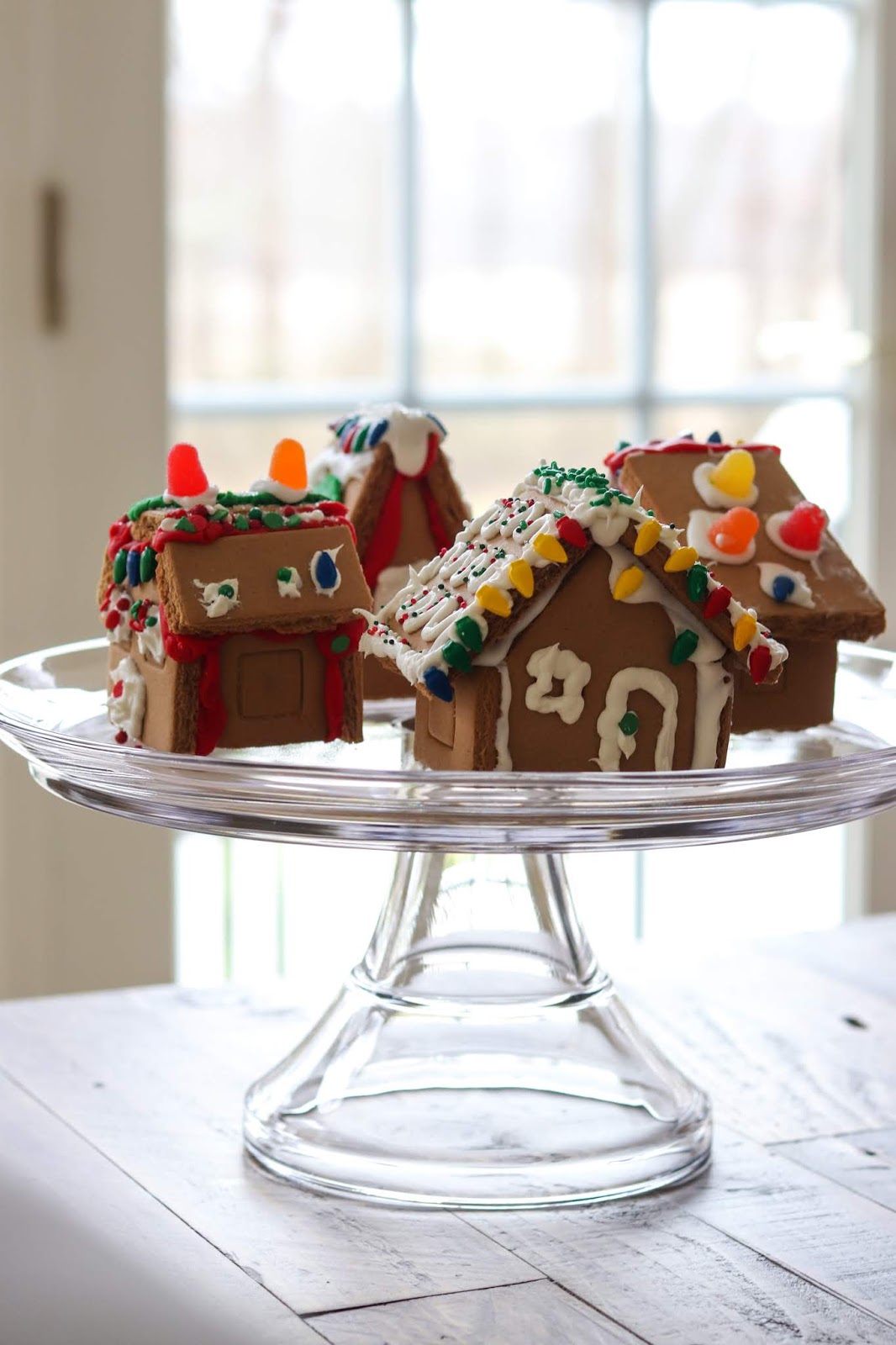 4. We're moving:
In case you missed it I shared
some big news this week
. It's been a long process with a lot of patience being tested, but we are so thankful for this amazing blessing and can't wait to raise our family here. The big move happens next week and we are so excited. While the house won't be completely done, we're used to living through renovations and getting things to how we would like it. I'm determined to have a tree up and some decorations out to make this Christmas special for the boys.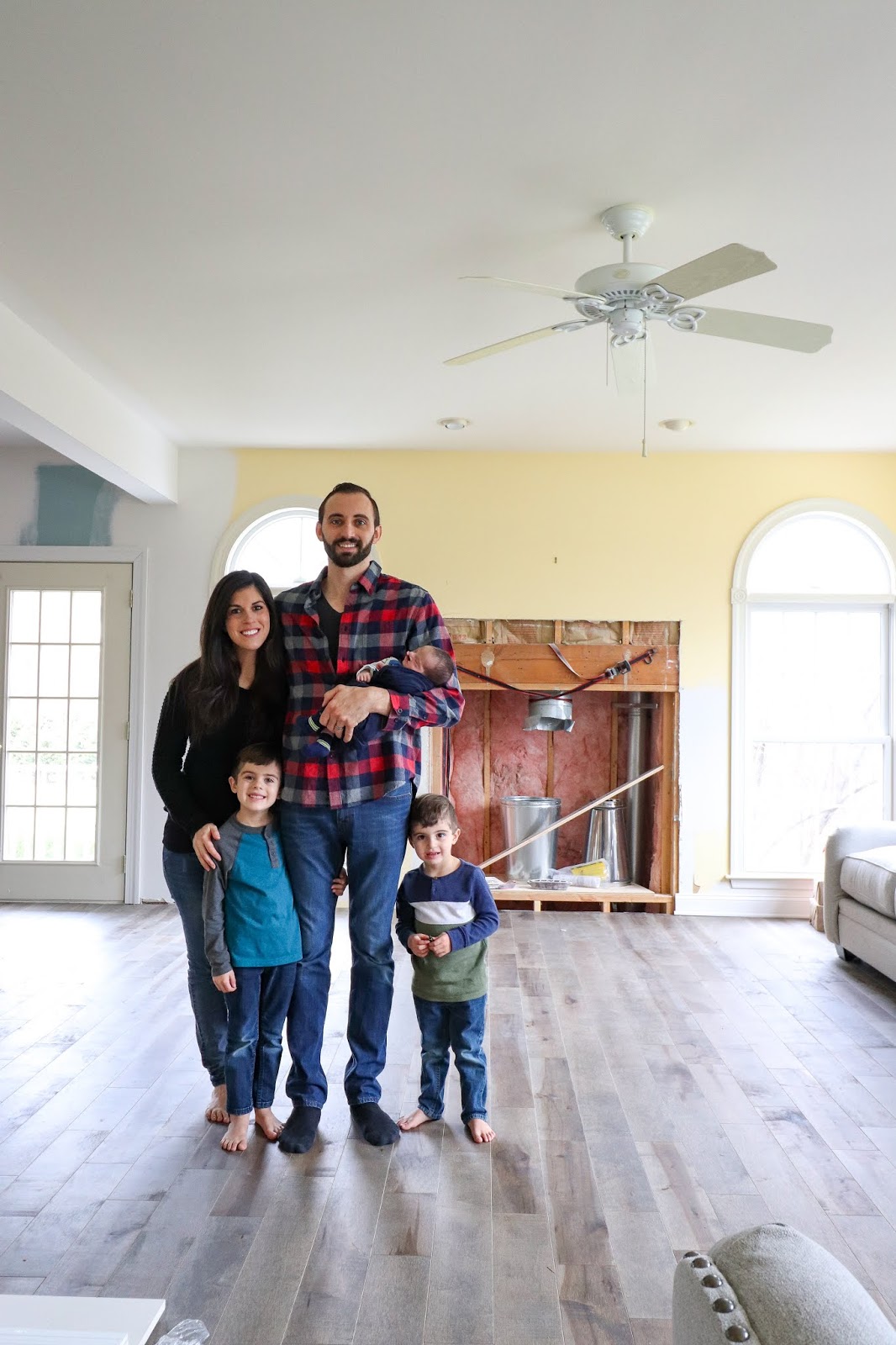 5. Favorite finds:
I love coming across a good sale especially when it's something I need or could use. I couldn't pass up this frost-free jacket and I love the heather gray color. Did anyone catch Old Navy's $5 velvet top sale yesterday? I took a quick look in the morning but then the baby started fussing, so of course priorities. When I remembered later on, and took a look at night, they were sold out in my size. Speaking of velvet, I came across these velvet pants and decided to order them and give them a try. I'm still loving my maternity jeans but I think these could work for Christmas with a sweater. Now, whether they fit or not is a whole other thing. A lot of you commented on the boys PJs from our elf breakfast so I linked them here. They're currently buy on get one 50% off.
I hope everyone has a great weekend! Here's where you can find me linking for all of the linkup fun. Don't forget that Thursday is our next girl chat where we'll be sharing more about our favorite ornaments.