Happy Friday, friends! I hope it's been a great week for all of you. It was one that flew by over here. The good thing is, it feels like we got a lot accomplished which always makes me happy. I skipped out on my favorites last week because I wanted to focus on Good Friday and really soaking in all the great times we had with our friends and family. Let's jump right into some favorites, shall we?
Easter Recap:
i still seriously smile every time I think of Easter. There was so much goodness around that it felt like it was one of the best ones yet. We got to share baby C's first Easter, hosted our first egg hunt, the weather turned out to be perfect, and we created some great memories with friends and family. I shared a
look back on Easter here
.
Oh Christmas Tree, Oh Christmas Tree:
i also shared more about our journey of planting 400 Christmas trees. You all had a lot of questions when I first shared the behind the scenes in my stories and seemed to really enjoy the random facts I shared. I
put all of it together in a blog post
and shared more about why we're jumping on this journey.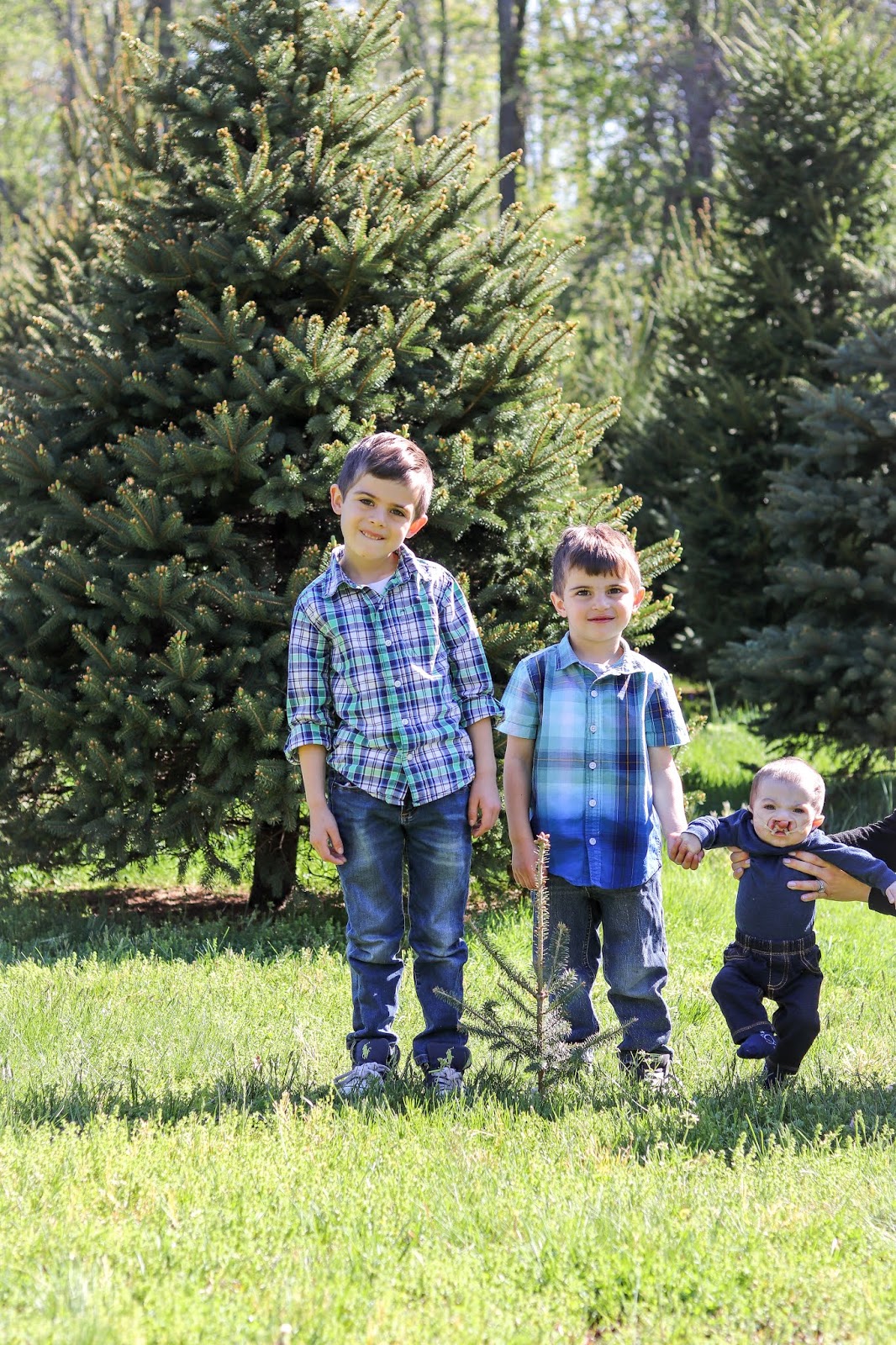 Sunsets:
the other night I looked out my window and saw a bright pink reflection on my porch. Wondering what in the world it was from, I went outside to find a beautiful sunset. The pink sky up against our pink trees seriously made the whole yard look pink. That's a lot of pink. It was so pretty to see. I took a few minutes to sit outside and marvel at God's work. It was so refreshing and nice to remember that something as simple as a sunset can create so much joy.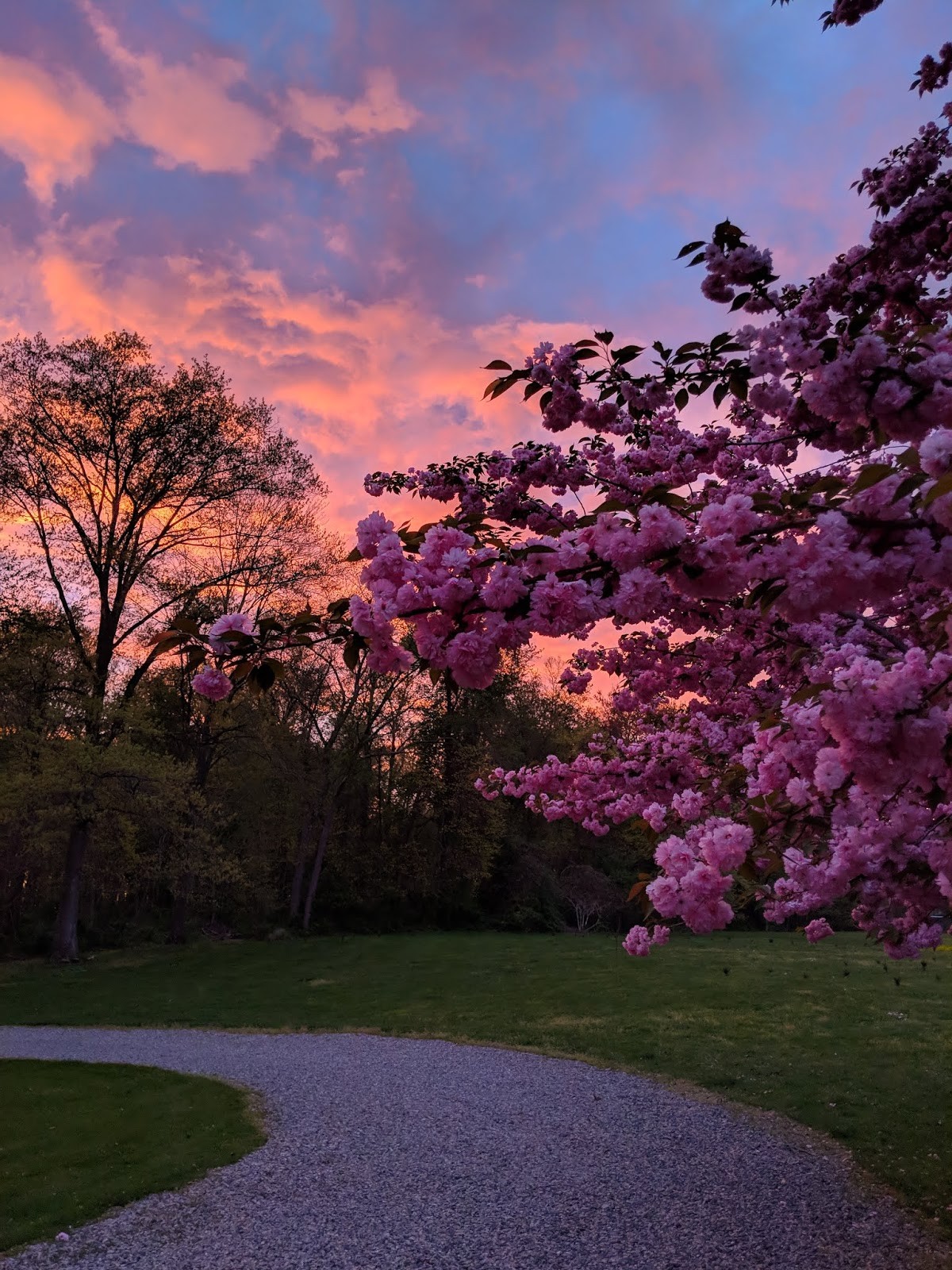 Eating Cereal:
unfortunately the weight gain struggle continues with baby C. We found out this week he dropped 2 ounces. Thankfully it wasn't more than that and they didn't have any real concerns. We had an appointment with our pediatrician and discussed starting him on cereal. I know that he's ready and that milk will still be our primary focus, but I'm hoping this might help with an increase in his appetite. We also found out his new NAM isn't moving things along as quickly as we all would have liked. There's a possibility they will be doing another mold for him and going back to the drawing board. We aren't letting these little setbacks get us down though and know that God has a plan for him. Everyone was so right when they said the first year would be the hardest with a cleft baby. We know there's a light at the end of the tunnel, somewhere, so we are continuing to be thankful for every joy and struggle.
Ok so back to the cereal. He seems to enjoy it even though it makes a huge mess and has been a little tricky for us to get the spoon inside his mouth. His brothers were so excited for him when he tried it for the first time and it was so cute to see them cheering him on. They were the cutest let me tell you. They both took out a bowl of cereal and ate it next to him. They had us cracking up when they thought he was actually going to be able to chomp down on some frosted shredded wheat. We realized we need to be a lot more specific and really emphasize baby cereal.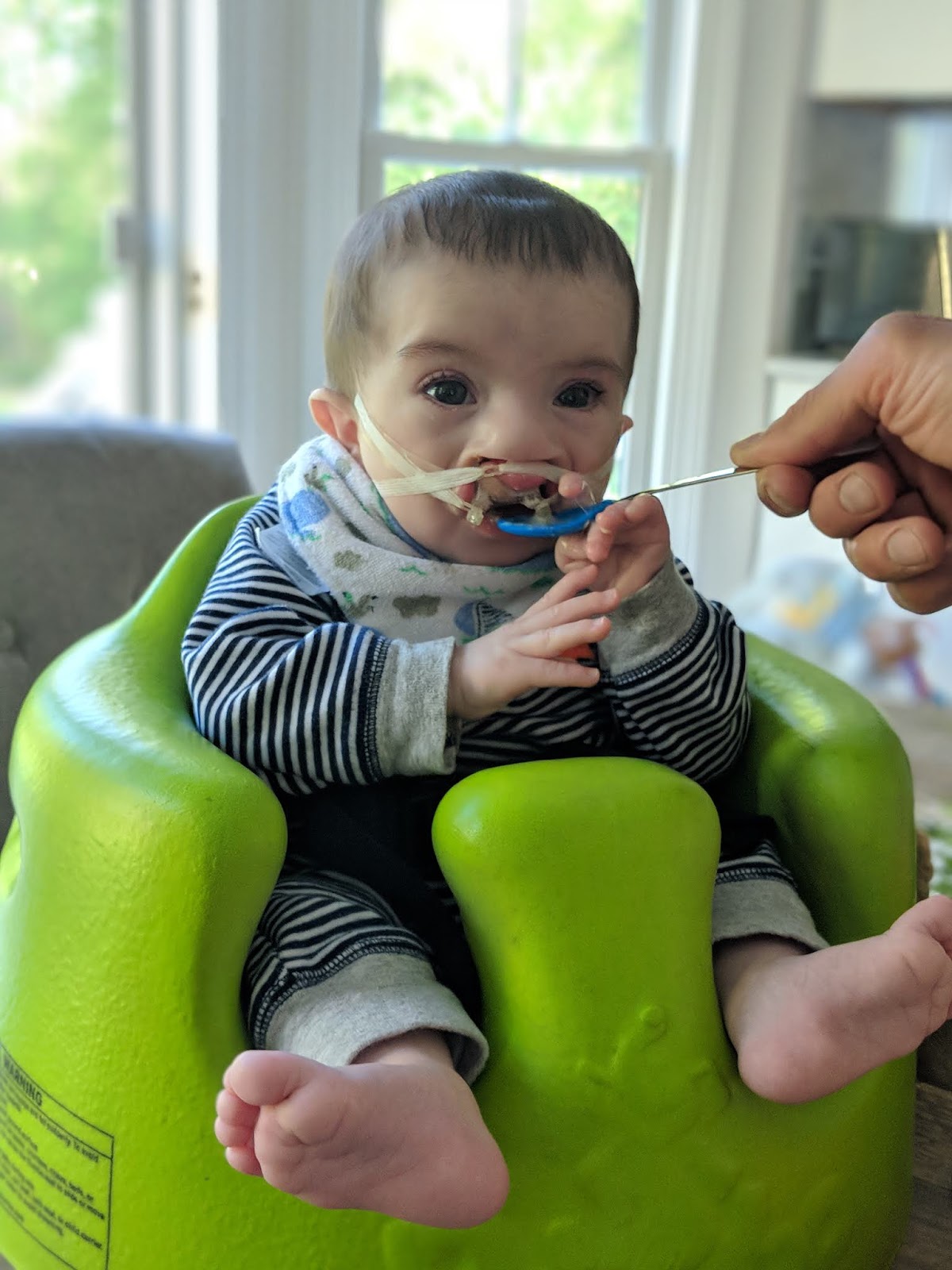 Favorite Finds:
This section contains affiliate links in which

I get commission for purchases or clicks made at no additional cost to you

. Thank you for your continued support.
i feel like I've been coming across some really great finds lately that make me so happy. If you know me, it's rare for me to pay full price for something. I love to feel like I'm getting a bang for my buck and plan on sharing things like that with all of you. While I'm sure it's fun to be able to run around in Gucci bags and have top designer things, let's be honest, that's not reality for most of us.
You might remember me talking about my counter stool dilemma and how it's been so hard for me to decide on chairs. I hit a sale at
Target
and ended up ordering two different styles of chairs and then figured I would decide which ones I liked from there. Confession, these aren't the first counter stools we've had in the kitchen. We returned another set from HomeGoods that we weren't in love with once we got them into the space. Anyway, after we assembled a chair from each set these
geller modern counter stools
were the winners hands down. They're currently on sale and if you have your redcard you get an
additional 5% off
on top of your already 5%, only until 4/27. Don't miss out!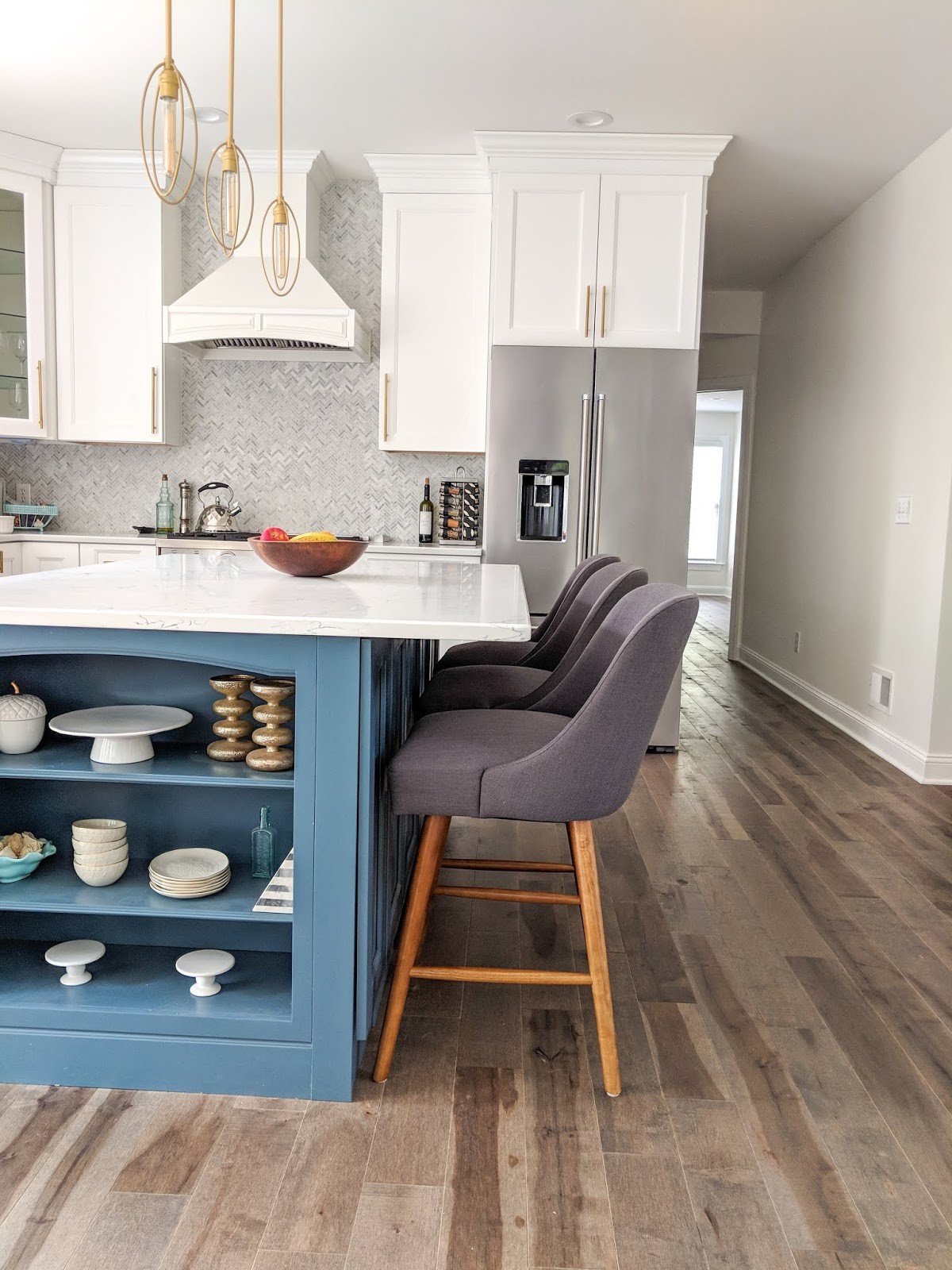 I also hit a sale on these
knit pull-on shorts
for the boys (additional 20% off with code SHORTS20), and picked up these
striped pull-on shorts
for myself and a few
basic v-neck tees
(tees on sale 3 for $20 and the additional 5% on 5%). I really like these shorts even better in person but if you're considering them they do have a really relaxed look to them. I love it tucked in with the yellow tee I picked up and think it will be great for the summer. I also grabbed these
terry jogger shorts
for baby C. The weather has been warming up lately and there's been a few times I wanted to put shorts on. I also came across these
raw cut bermuda shorts
and decided to order them since they are 40% off. They should be arriving today so if you're interested in them let me know and I can always let you know more feedback.
Did anyone catch the Old Navy clearance event sale? I picked up this
yellow french terry ruffle sleeve top
for a major steal. I have one similar that's long sleeve and love it. I picked up a few
printed tees
for the boys because the prices were just too good.
I hope you all have a great weekend!