Happy Friday, friends! I hope you've all had a great week. I'm not even going to lie, it's been a rough one for me over here. I've been back and forth to different Doctors every day since last Friday with baby C. Overall he's ok, we're just trying to figure out this whole weight gain issue. There's a possibility they may want to admit him next week and consider a feeding tube. My mama heart has been broken just thinking about it and of course we are praying hard that we don't have to get to that point. I have to stay focused though and know that however this all plays out the important part is him getting what he needs.
On a lighter note, let's get into some favorites from this week…
Getting Outside:
We had one nice day this week and took full advantage of it. After a week of gloom and A having to play tball in a foggy mist (that was not fun), we fully embraced the warmer weather and rays of sun. We got out for a walk and the boys played outside until dark. It got me so excited for summer nights. Even baby C joined in on the fun and was sitting like a big boy in his stroller.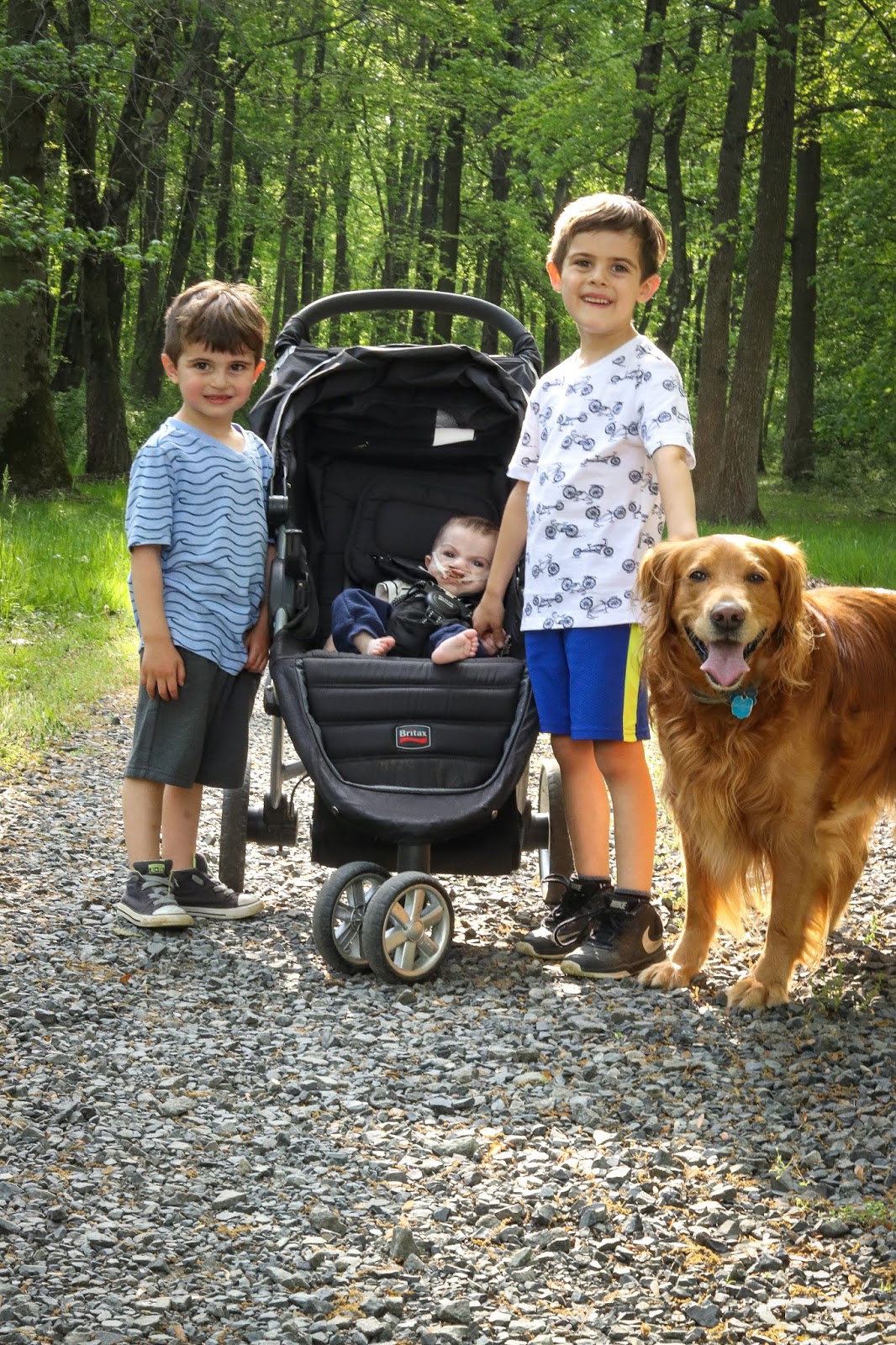 Bacon festival:
We celebrated my dad and my mother in-law's birthdays over the weekend and decided to check out a local winery that was having a bacon festival. It was more like a food truck festival in my opinion but some of the vendors did have bacon. Ok, more like sprinkled bacon on top, of anything, and everything. They did have bacon on a stick though. Anyway, It was a fun time but it was soooo windy. Like crazy wind that I haven't seen in a while. It was blowing all of the pollen around that by the end of the day I felt horrible. Everyone came back to our house after and it was nice to have some extra time with everyone.
Sushi:
Eric's parents watched the boys for us one night this week while we went to get our new tenants situated with everything. We stopped off for some sushi and took advantage of the little alone time we had together. Sushi is always a treat when the boys aren't around because we've never attempted it with them figuring they won't eat it.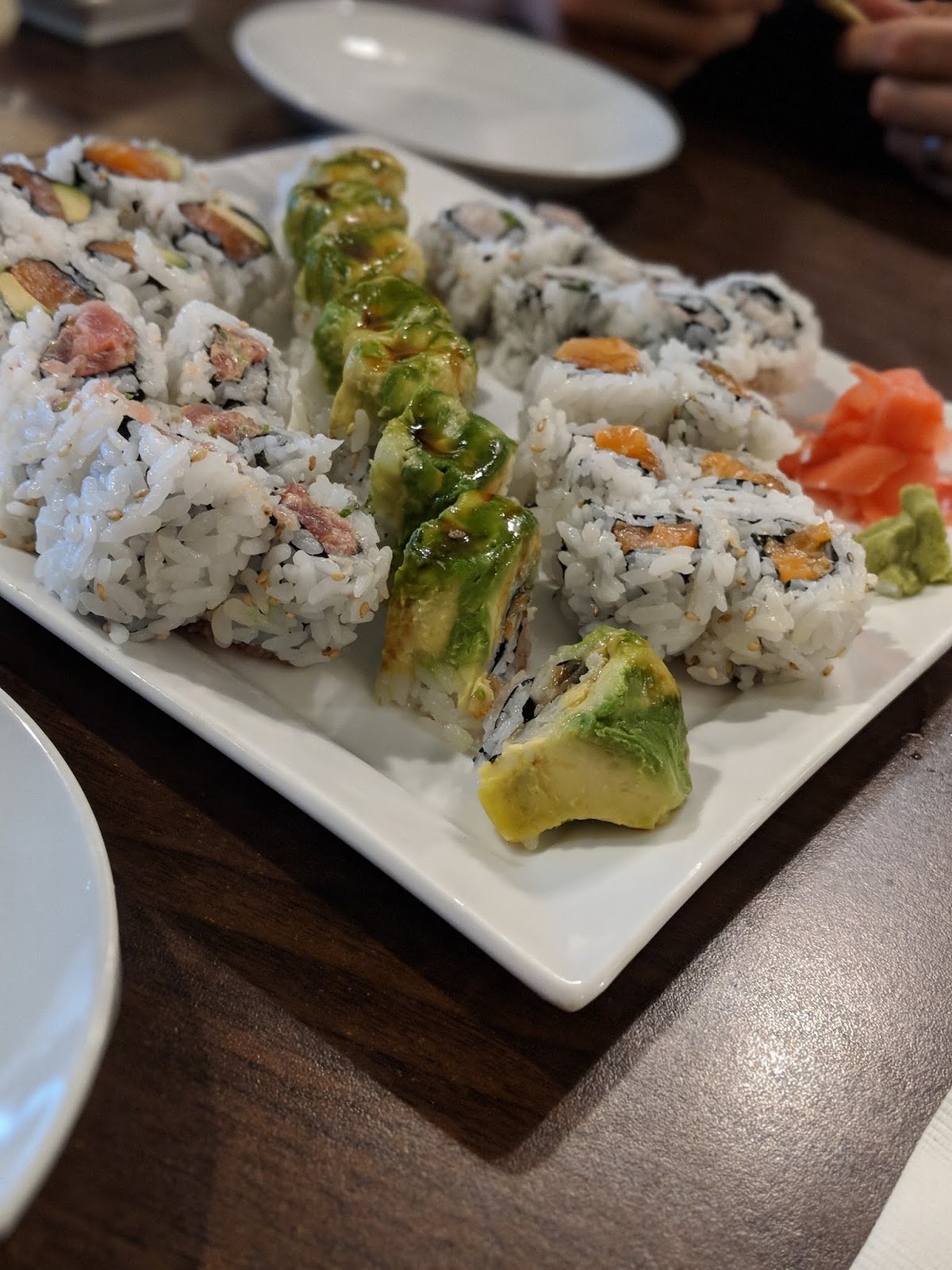 Alpacas:
In case you missed it this week, I shared more about our time
visiting an alpaca farm
and making some fun memories with the boys. I should have known it was going to end in some sort of shenanigans from my little guys.
Favorite Finds:
This section contains affiliate links in which I get commission for purchases or clicks made at no additional cost to you. Thank you for your continued support.


I realized something I don't have a lot of for summer is just plain t-shirts. I came across
these crew neck tees
and ordered a few (they're currently buy one get 50% off) and I love the fit and the feel of them. They'll be perfect with shorts or my jeans. Speaking of shorts, I had a pair of lace trimmed maternity shorts that I wore a lot last summer and loved them. I've been on the hunt for something similar this year and they haven't been the easiest to find. I came across
these crochet denim shorts
but I haven't purchased anything from Aeropostale in years, and I'm not sure I'm going to love the length of these. What are your thoughts?
I can't believe mother's day is next weekend. I'm already looking forward to brunch and not having to cook. I've been picking little things up for my mom and my mother in-law and came across some cute things. If you haven't heard, over on my instagram (@
beautifully_candid
), I'm partnering with
Greetabl
which has unique and personalized gifts that are perfect for mother's day. The cool thing is, the box that it comes in (which you can personalize) unfolds and can be used as a keepsake. If you're looking to send someone something special that you might not be seeing anytime soon, check them out. And be sure to use code BEAUTIFULLYCANDID at check out for 20% off.
My mom is a big coffee and tea drinker so when I saw this
single cup keurig
(and thought the color was so cute) I knew it would make a perfect gift. She doesn't have a lot of counter space and I'm not sure I know many people that like big gadgets that take up a lot of space anyway. I also thought this
mug holder
would go really well with it. Even though my sister isn't a mom just yet, she is a dog mom, and that totally counts. I like for the boys to give her a little something as well. I thought this
DIY hanging planter kit
was so interesting. She's really artsy and I think this is something she would enjoy. I also love the color of
this watch
and think it's so perfect for spring and summer.
I hope everyone has a great weekend!