Happy Friday, friends! I hope it's been a great week for you. It's been a slow but also a very fast one over here. I'm always baffled at how that happens. Ekkk! I am so excited, you guys! Today is my baby sister's wedding reception. We are all so excited to celebrate her and my new brother in-law. Let's get right into my favorites, shall we…
Baby C Update:
I cannot thank you all enough for your prayers, words of encouragement, taking the time to check in on us, or just to let us know you were thinking of us. It seriously means so much. Many of you know that last Friday our sweet baby boy had a cleft lip repair surgery. Overall, the surgery went very well. We did find out that his little premaxilla area that was sticking out beforehand, now sits lower than the rest of his upper jaw line. We didn't know this until they did the surgery and rotated it back. Our hope and prayer is, that over the next few months before his palate his surgery, it will lift up and be more aligned. If not, unfortunately, that would mean another surgery.
When he woke up from his surgery he was not a happy camper. At all. I mean, I wouldn't be either, so rightfully so. He was making the weirdest noises that did not sound like him. They warned us that could happen and that he could sound scratchy from them putting in a breathing tube. It seemed like we were in recovery for awhile this time around before being transferred to our room. You could tell he was in pain and not himself. You guys, it broke my heart so much. He would not let us put him down and just wanted to be held. Eric and I took turns holding him throughout the night, on this small little sofa. All he wanted to do was sleep on us, and that's exactly what we let him do. A friend of a friend works at the hospital he was at and saw my post that I shared. She got in contact with us and came to his room to bring us food. She was so sweet and it was so appreciated. It seems like the first thing you do in these situations is forget to eat because all you want to do is help your little one.
We shared a room with a sweet baby girl who had neurosurgery that day, and man, she was a trooper. These kids are so inspiring and somehow resilient. Come to find out, her and baby C had the same birthday, and were exactly the same age. I felt bad because as soon as she would calm down and go to sleep, he would start crying and then vise versa. If any of us got more than two hours of sleep, that was a lot. I felt like a zombie. We were all excited to go home, get some rest, and be able to get him better there. Each day has been better than the last. His swelling went down a ton, his sweet eyes are still a little black and blue, and his stitches and the glue they used are starting to dissolve. He still makes his way into our bed every night, usually around 4am, and Motrin has been our trusty friend. I feel so bad at times because he has no clue what's going on, yet is still showing us glimpses of his smile and being as sweet as can be. I know that he won't remember this part of it, but I do get worried about how I am going to explain things to him when he's old enough to know what's going on and there are more procedures to come. I guess that will be another bridge we cross when it comes.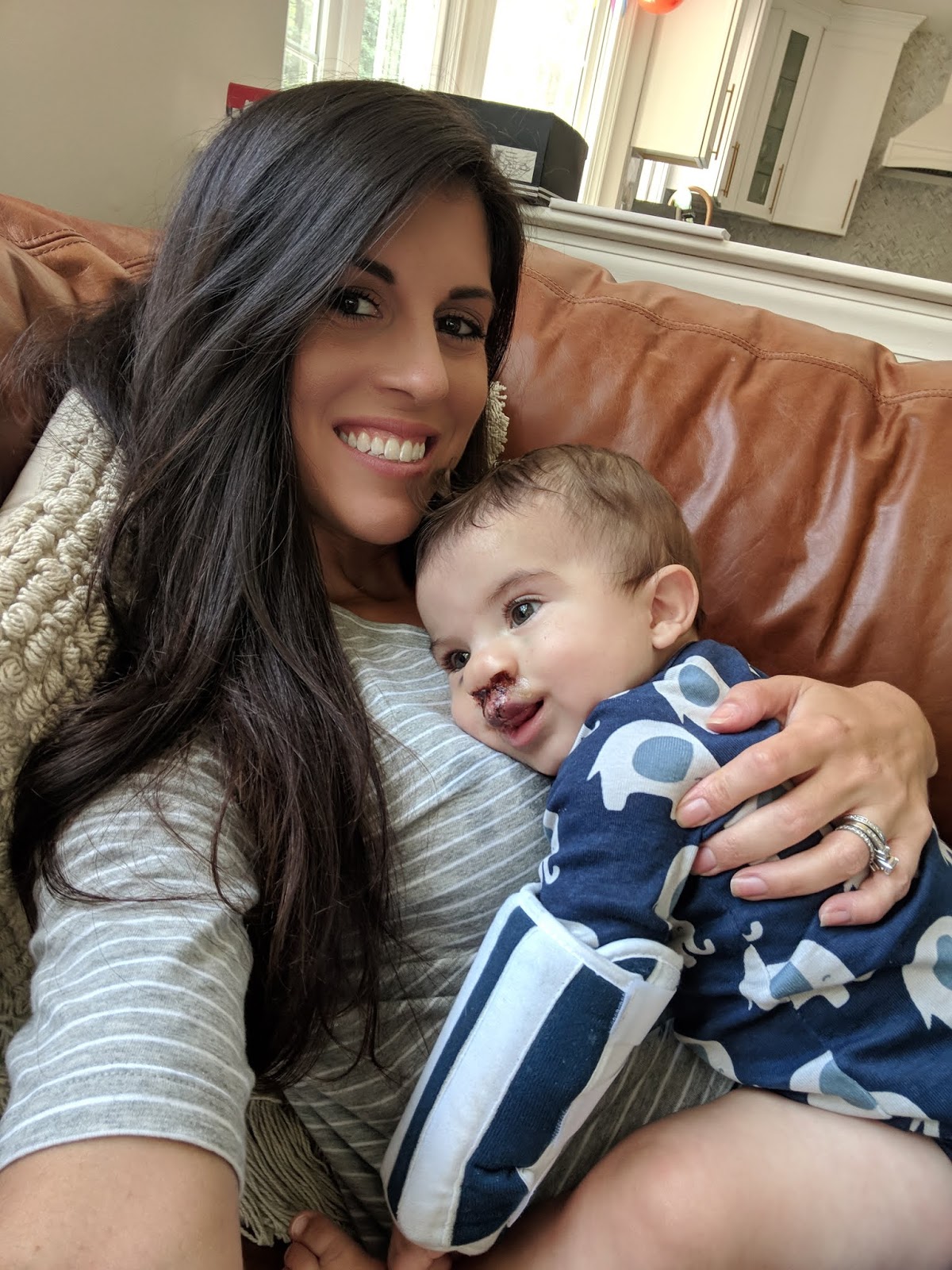 Family Time:
My brothers are in for my sister's wedding and it's been really nice to have some time to visit with them. My mom offered to watch the baby while the boys were at school so I could go out to lunch with them and my cousin. It's always so nice to have everyone together and I'm looking forward to a fun weekend ahead.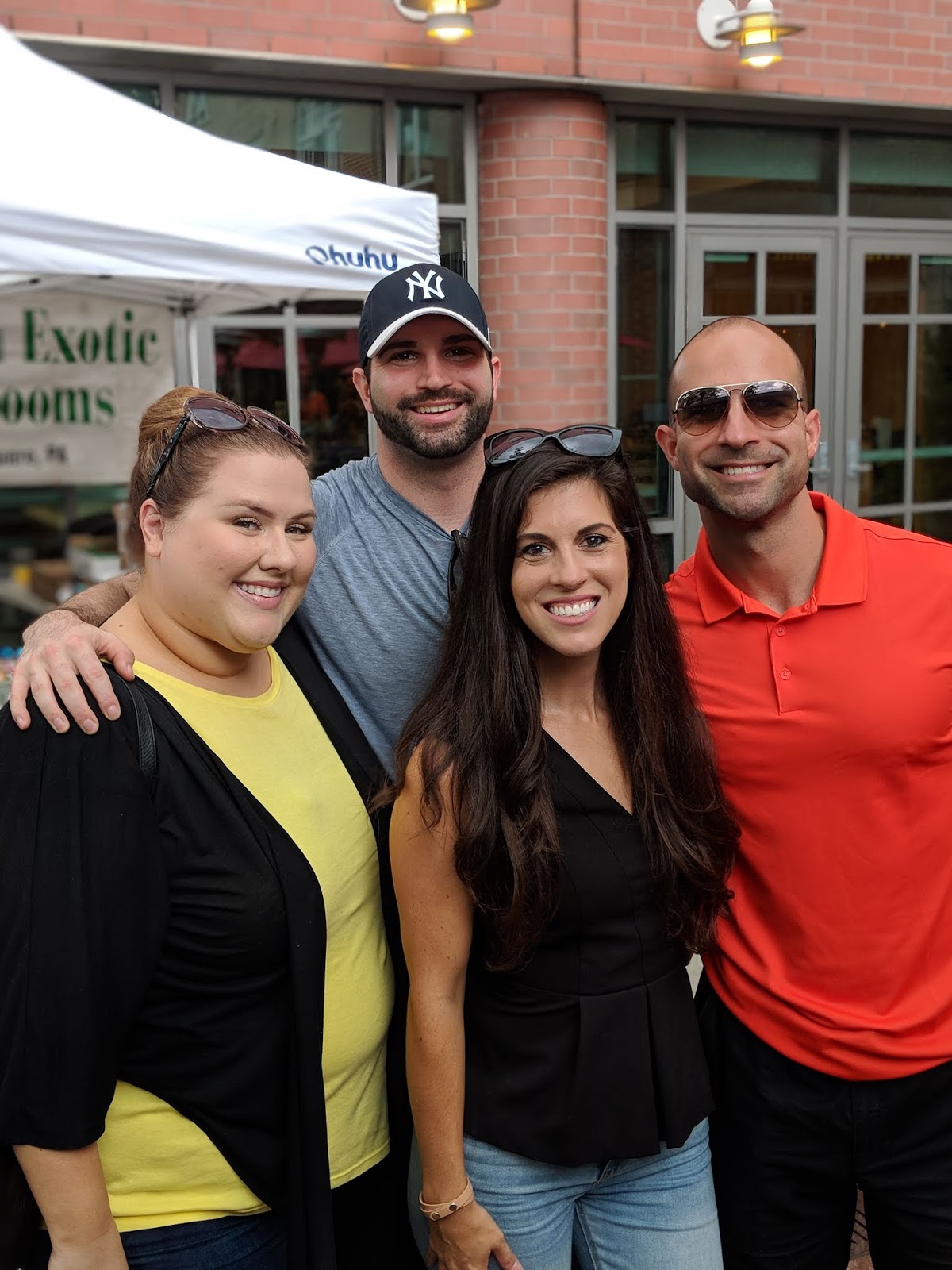 Sonflowers (see what I did there):
I know I previously shared this as one of my favorites, but I couldn't help giving it a dedicated post and sharing more about our time at
this beautiful sunflower field.
For me, I've been working on sharing little details about our adventures on my different social media platforms without trying to sound redundant. I love that my blog gives me a chance to really share more about things in detail and have a place to collect all of those memories, thoughts, and feelings.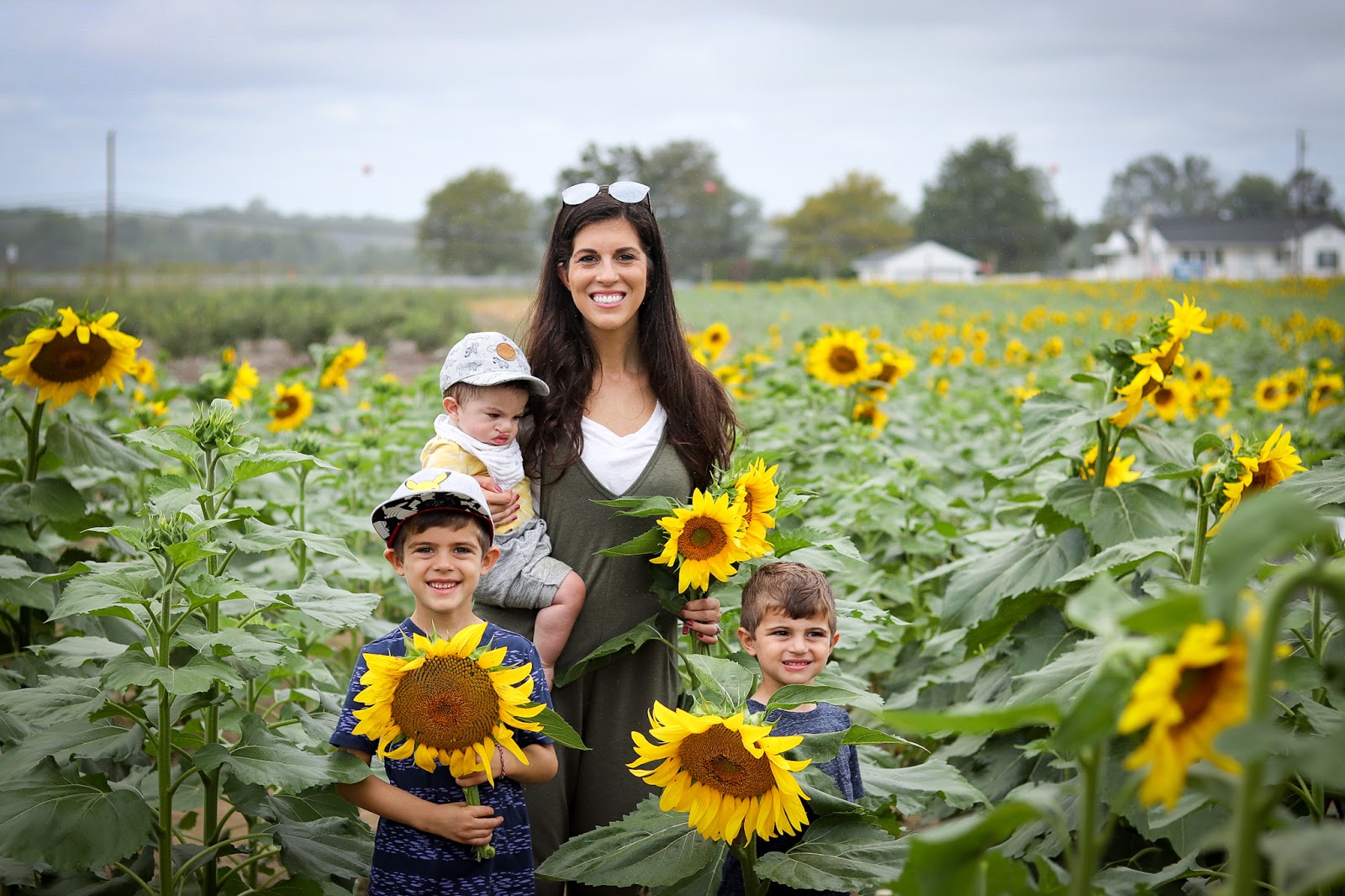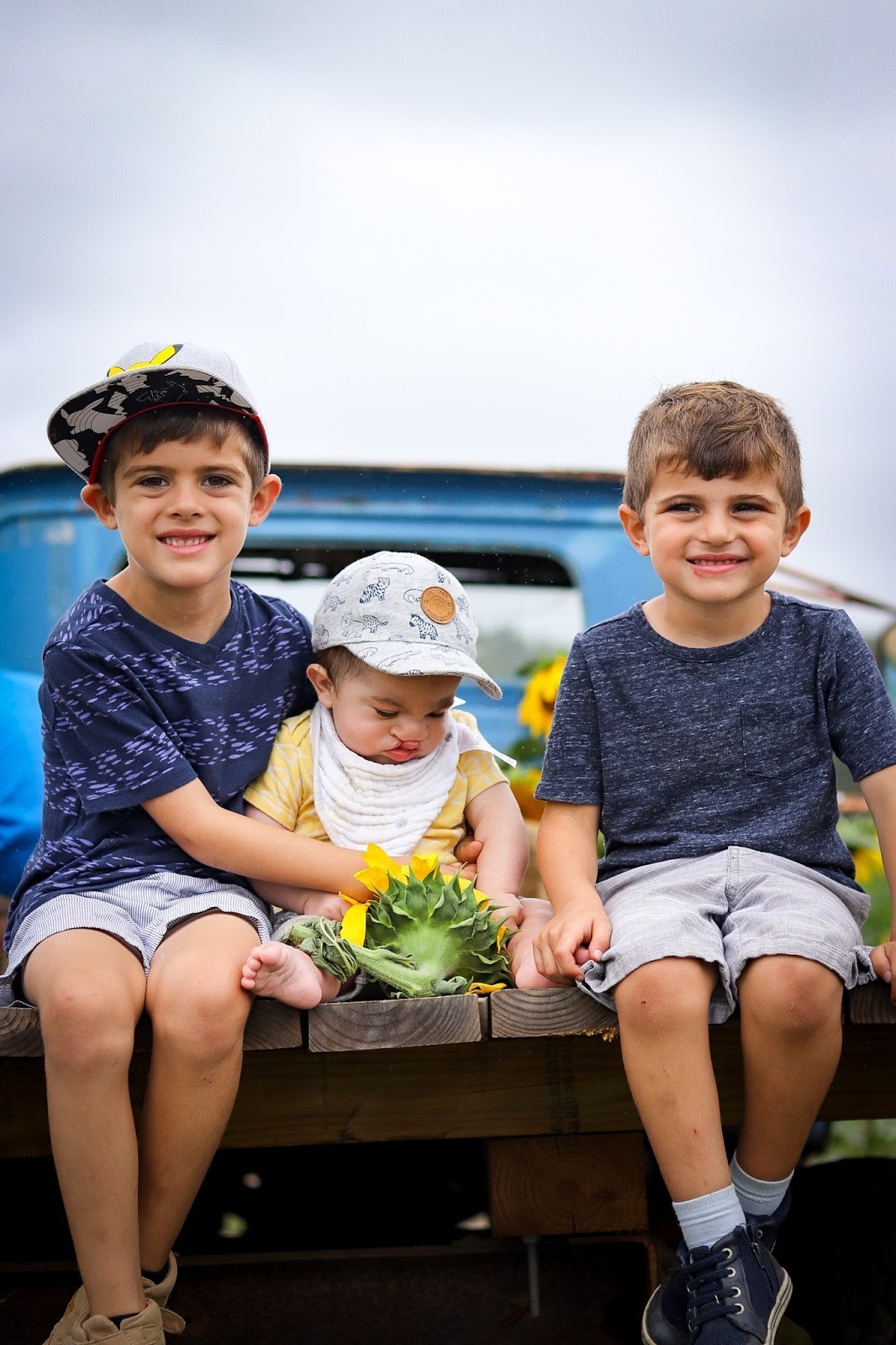 Fireplace Renovation:
I'm happy to say that one of our fireplaces got a little makeover and I am loving the way it came out. I shared more about how I got rid of the existing design, repurposed some of the materials, changed my mind a bit, and stayed on budget. If you're into projects like that, or need some inspiration,
I'd love for you to check it out!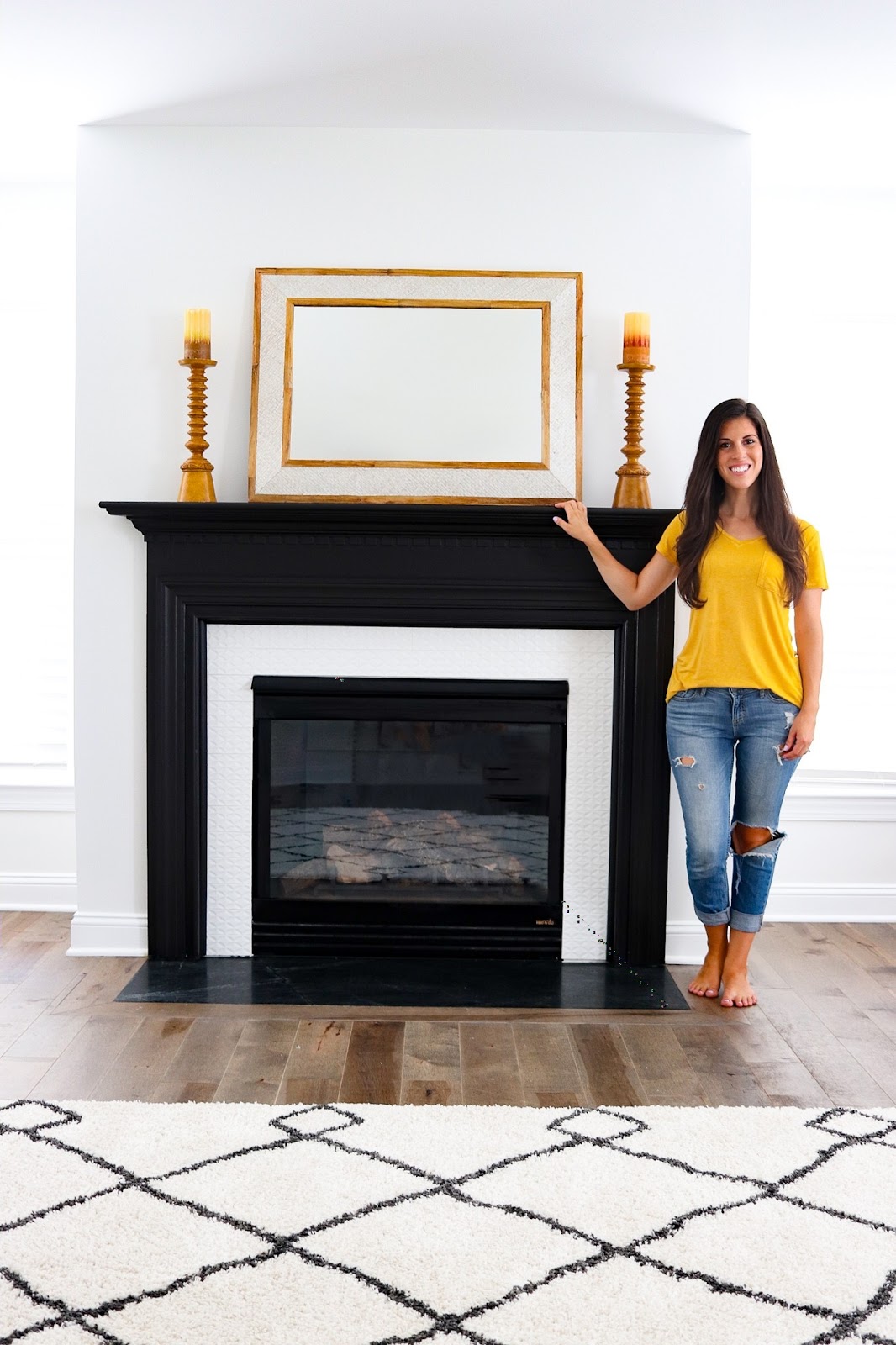 Favorite Finds:
I had a semi-solo Target trip this week, the baby was napping in his stroller, and I
almost
didn't know what to do with myself. Naturally, I found may way around just fine and happened to stumble into their clothing section, accessories section, and sure enough, shoes. You guys, they had some really, really cute things. Here's what I got and came across. Animal print is in this season and I had seen
this sweater
floating around. I wasn't sure if I liked it at first but now that I saw it in person, I really like it. They didn't have it in my size (bummer), so what's the next best thing, well shopping online, of course. I also loved
these animal print mules
, but again, didn't have them in my size. I also really liked
this fringe printed cardigan
with a fun tee underneath. I was able to pick up
this extra comfy oversized sweater
in a rust color. I do need to wear a cami or
bralette
underneath it, which is cool with me because I love a good layered look.
Our living room area is finally almost set and I can't wait to share more with you. It was two rooms that we opened up and made one giant room, and, well, I'll get into all of that later. For now, I have finally come across some pieces that I envisioned for this space. I picked up
these wall hanging planters
that I'm so excited to get up and find the perfect plants for them. I'm also looking forward to decorating my fireplace mantels for fall and our front porch. This
fall welcome mat
is too cute and I can't wait to get a bunch of mums and other fun fall things.
I hope you have a great weekend!