Happy Friday, friends! I hope it's been a great week for you. It felt like a quick one over here and I can't believe we're nearing closer to the middle of October. A had off on Wednesday for a teachers inservice, I had to take all the boys for their flu shots, I squeezed a girls night in there before heading to church, and somehow made it to a few pumpkin patches this week with good friends. I've been putting off my laundry, my roomba has been going everyday, and some easy slow cooker meals were my bffs this week. Let's take a look at what some of my favorites were…
A's Woodland Birthday Party:
last weekend we celebrated our big boy with his woodland themed birthday party. I actually loved that he wanted this as his theme because it was somewhat similar to his reptile party the year before. At least when it came to decor. I recycled a lot of what I had and for other things that I needed I just went out in the backyard and got some sticks and pinecones. I'm hoping to put a post together soon with some more details. My sister made the cutest cake, ever! A had these little hedgehog figurines that we put on the cake and I just love the way it turned out. Oh, and of course our sweet little hedgehog girl was the highlight of the party when we brought her out for all of the kids to see. Hopefully we didn't start something or annoy the parents because I'm pretty sure a few of them left asking their parents if they could get one.
All The Fall Fun:
it always feels like this great time of year can be so limited. At least when it comes to weather wise. It just started cooling down more consistently around here which I think makes visiting pumpkin patches, orchards, and all that good stuff a little more enjoyable when you aren't melting like an ice cream cone. I mentioned before a group of us mamas who met on instagram have had the chance to meet up several times now. What I love is that we've turned these meetups into a more consistent thing. It's just so nice to connect with others in person who share similar values and experiences as you. We met at the farm my sister had her reception at and we happened to go on their mommy and me day which meant the hayrides to the different orchards were free. Score! Baby C still wasn't up for giving me smiles and was more concerned about those dang leaves again.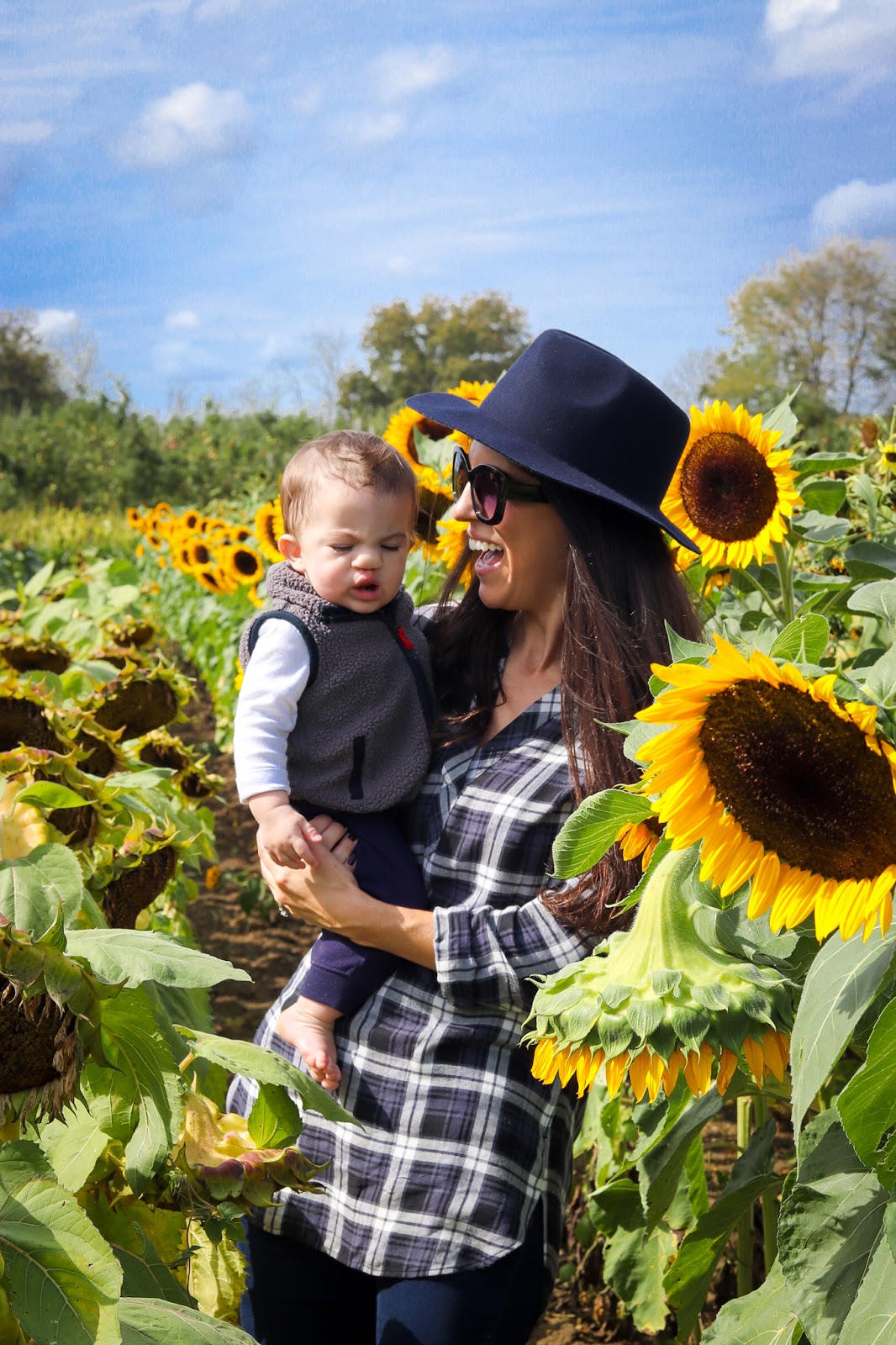 We also made our way to a second patch of the week, really, how many pumpkin patches is too many? I think the answer is none. Anyway, I went with one of my good friends and her adorable baby girl and they were both being so sweet on the hayride. Wouldn't you know, we get out to the patch and he was not really having it. You guys, I'm starting to think he is just not into basic fall things. Sigh.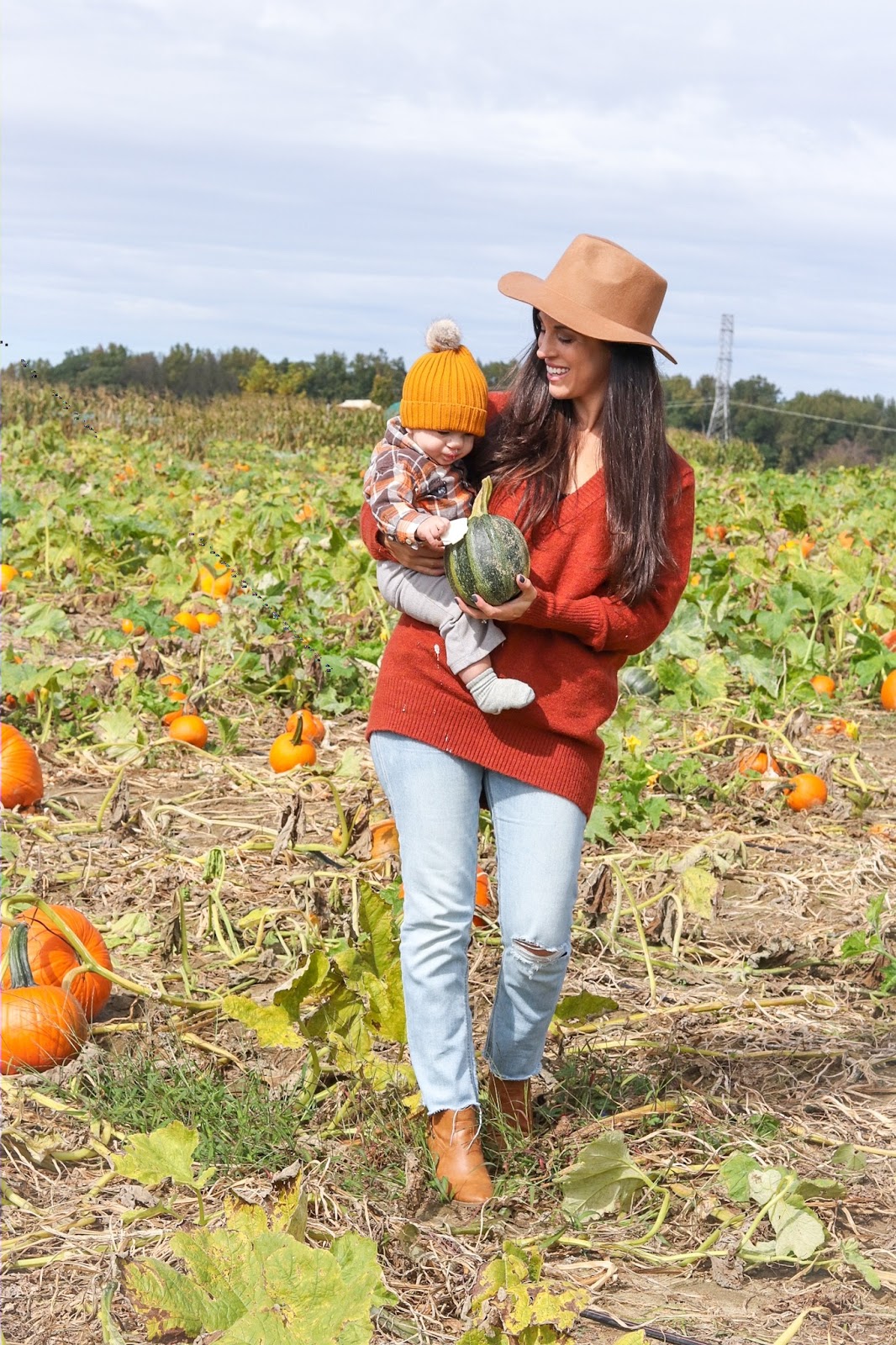 Fall Outfit Inspiration:
speaking of fall things, I shared earlier this week
my fall inspired outfit
that I wore to our first apple and pumpkin experience. I'm all about an oversized comfy sweater. A lot of my fall outfits are very basic, as they say, but I love it, and I'm all about being cozy this time of year.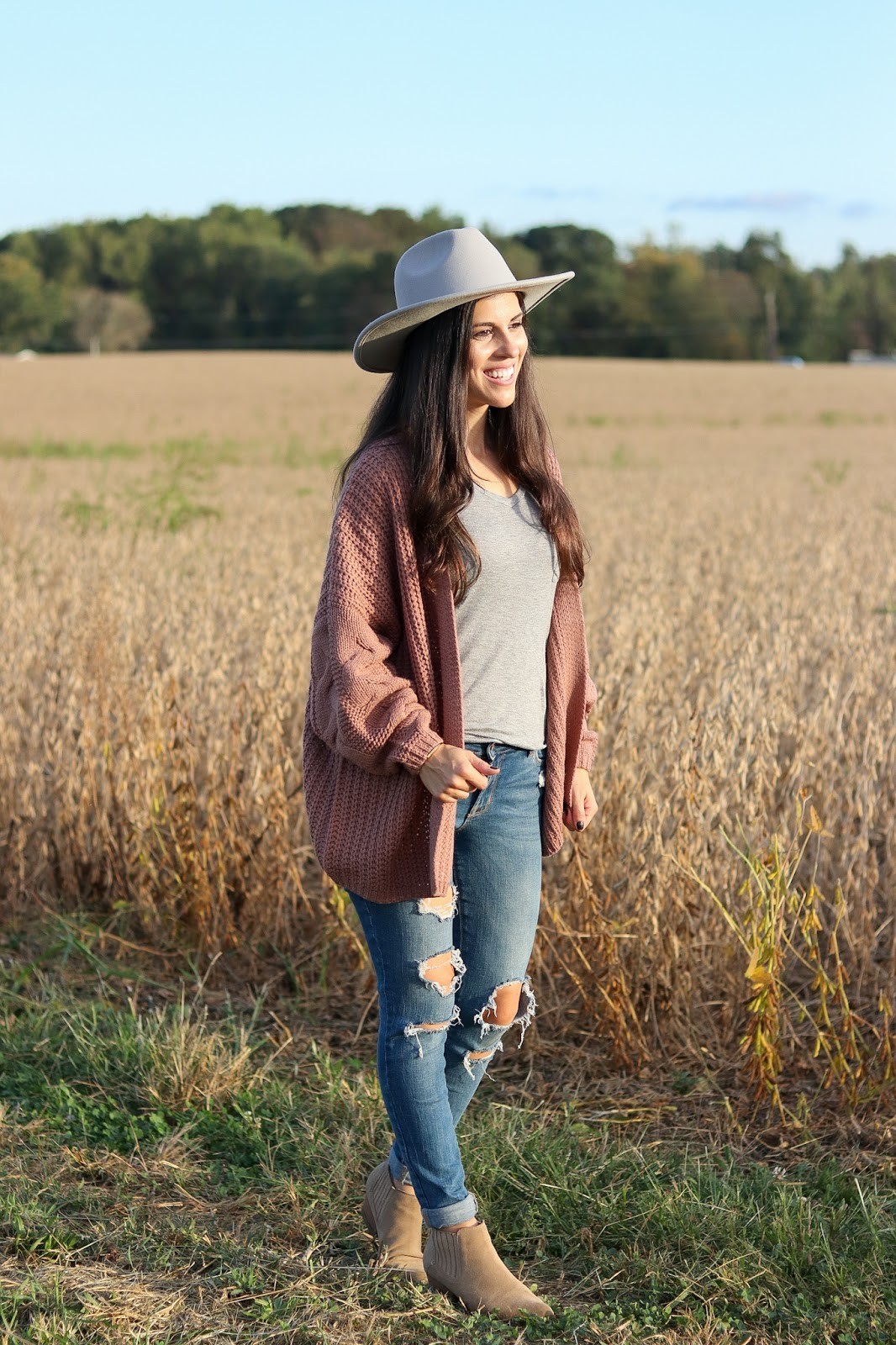 Canning Experience:
I also shared this week more about my time in
South Carolina at McCall Farms
. I love that a lot of companies are inviting bloggers/influencers to witness firsthand their operations. It's great to be able to see the behind the scenes of something and have an even greater personal association with them. I learned so much on this trip and have been excited to share the process with all of you. Stay tuned to my
insta stories
where I'll be sharing even more about a fun challenge coming up and a chance to win groceries free for a month. How awesome is that?!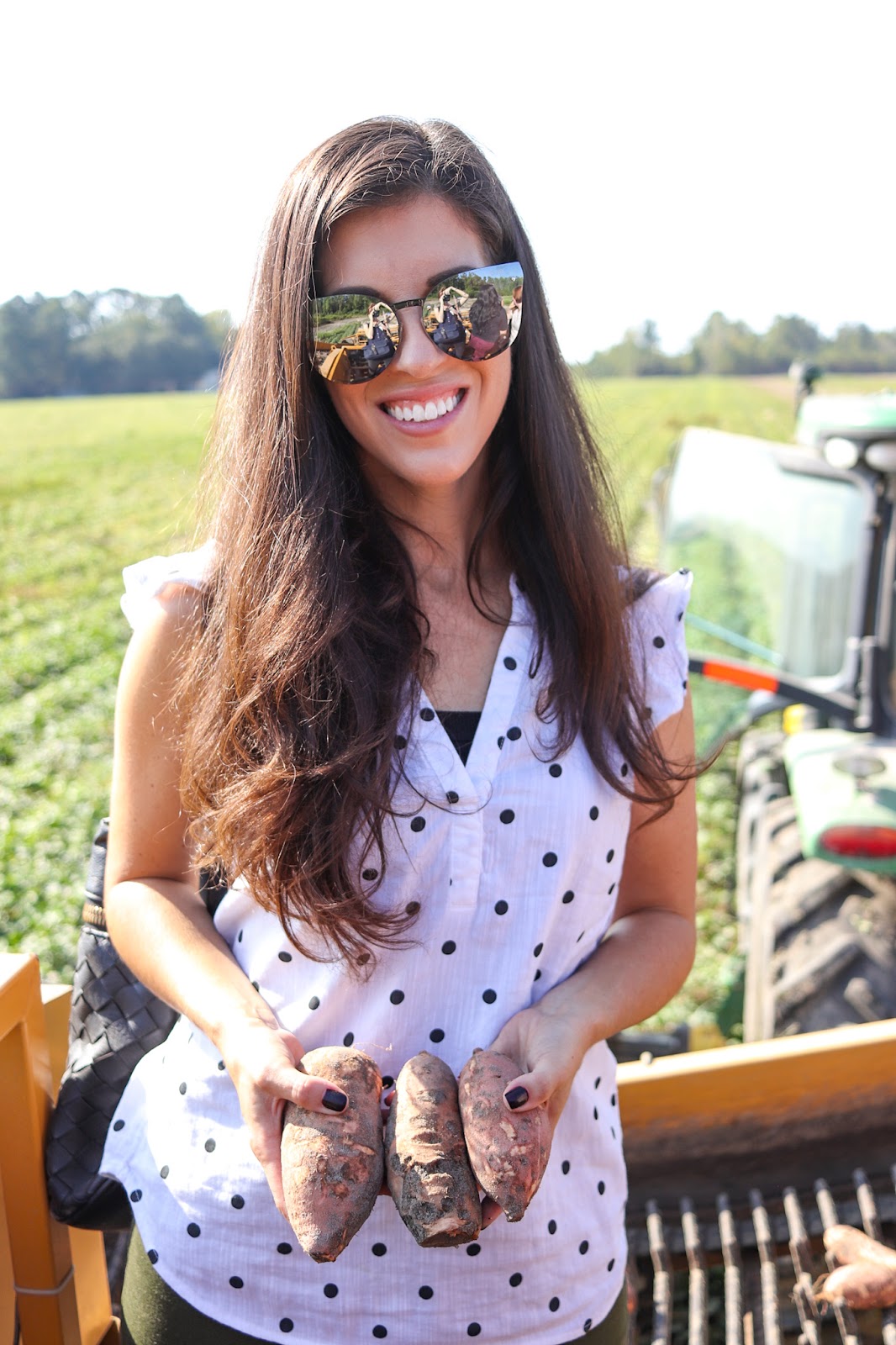 Favorite Finds:
it's officially sweater weather and I just can't get enough of them. I shared
this rust colored sweater
link before but since I'm wearing it in the picture above in the pumpkin patch I figured I would link it again. Sometimes I appreciate when I can get a visual of someone wearing it, because no offense, the picture that they decided to put on the website would probably deter me from it because I just don't think it does it justice. I wore
this bralette
under it because I felt like the v-neck might have been lower, but on me, it really does not sit down as low as they show in the picture. Did anyone catch the Old Navy 50% off sale? They have a lot of corduroy options and I'm thinking about getting a pair of
their rockstar cordy pants
. How do you feel about corduroy?
Hope you have a great weekend!