These warm and flaky roll ups will add a little something extra to your next dinner party or make a great appetizer at your next get together! You may have read our Easter Celebration post which is the last time we made these. The first time we ever tried them, we did not saute the asparagus long enough and they turned out too tough. The next time around we got the hang of it and they came out great!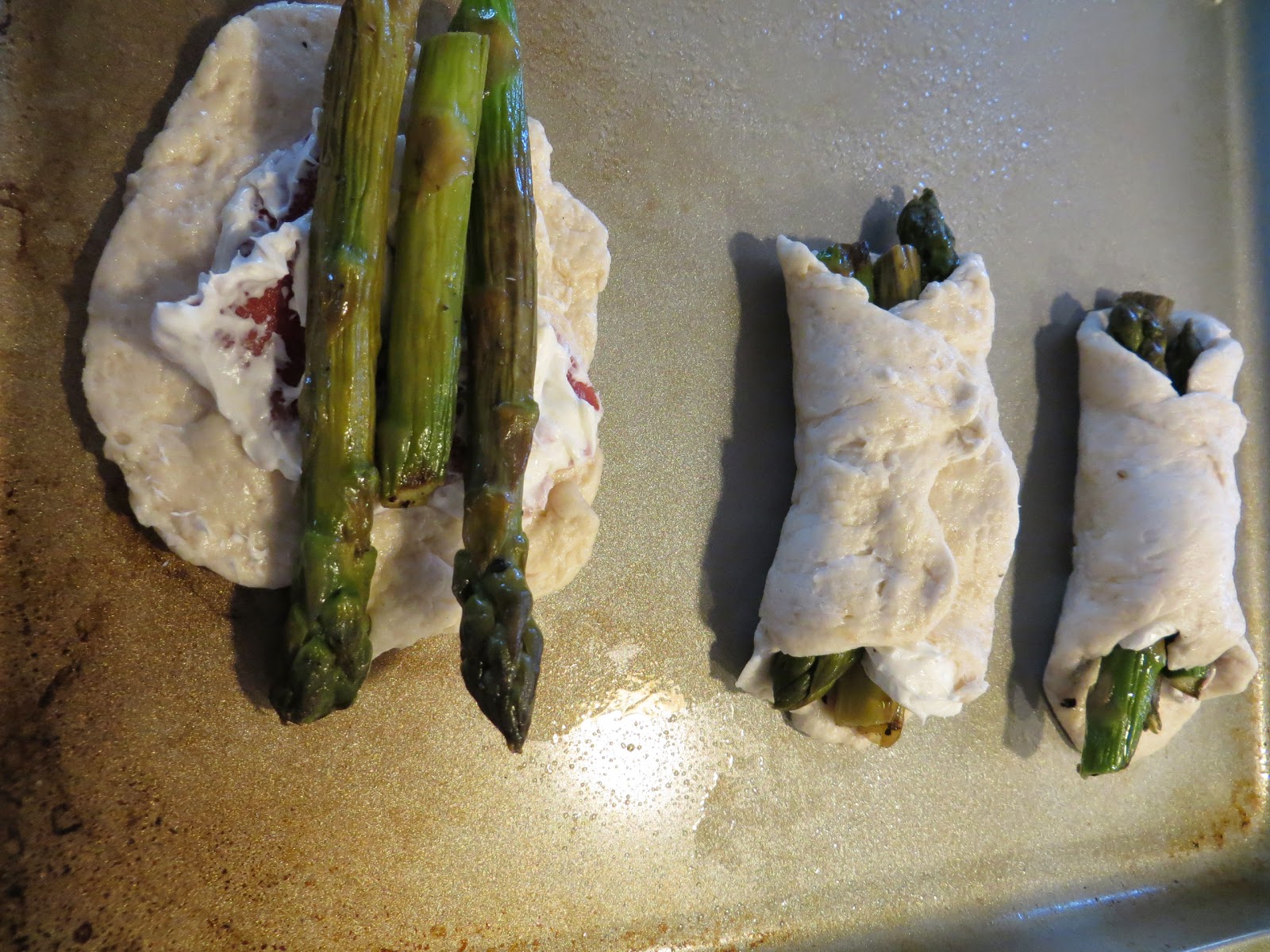 Ingredients:
1 package of cream cheese
1/2 lb of bacon (can also use turkey bacon)
1 Tspoon of chives
1 1/2 lb of fresh asparagus spears
2 Tspoons of olive oil
2 packages of Pillsbury Crescents
parmesan cheese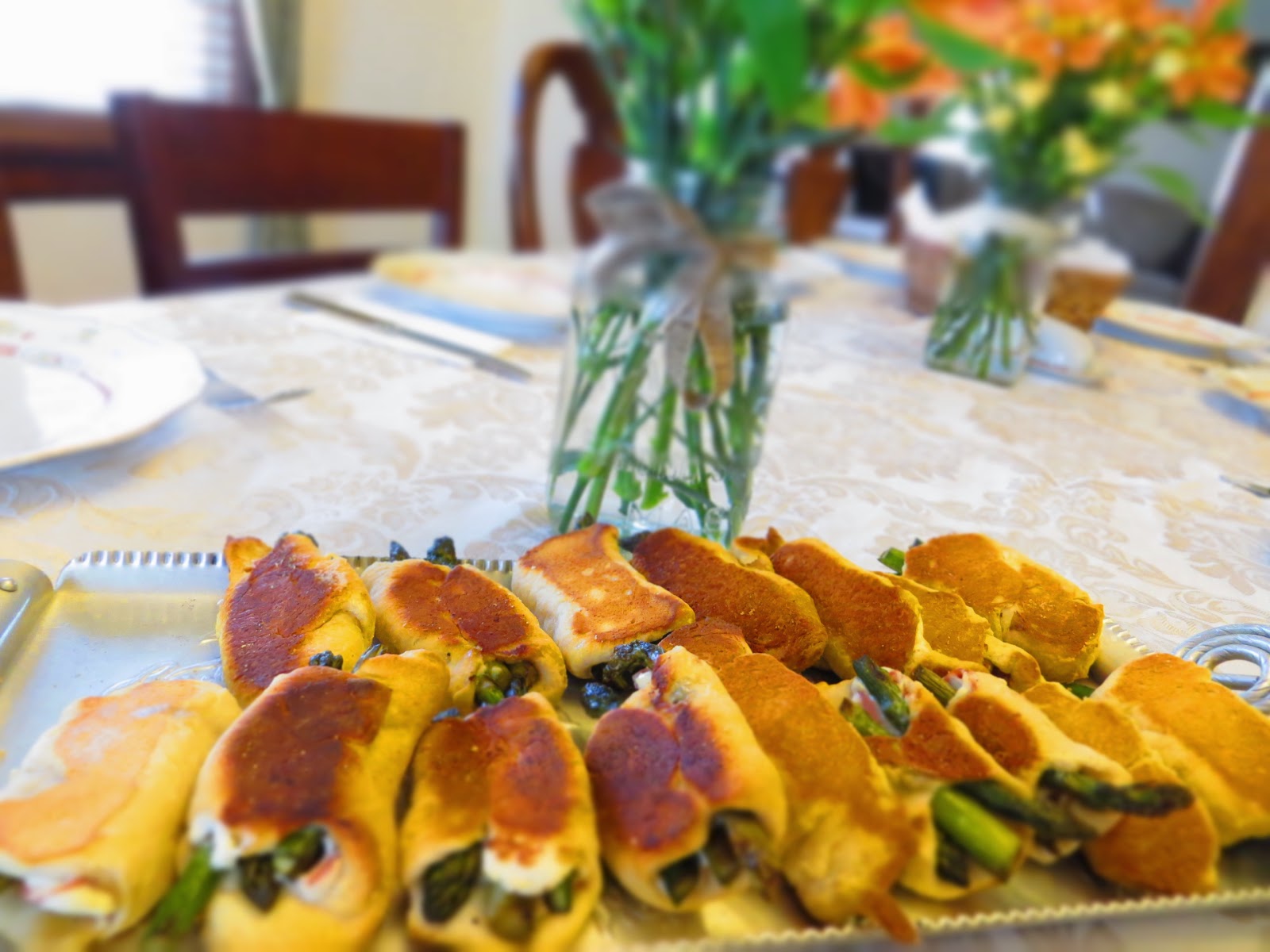 Directions:
Cut asparagus spears into half and saute in a medium frying pan with olive oil and 1 1/2 Tspoons of parmesan cheese until asparagus is soft. Also cook your bacon in separate pan, transferring it to a paper towel and let stand to cool. Once cooled down, break the bacon up into small pieces.

In a microwavable bowl soften cream cheese on high for 25 seconds. Do not let the cream cheese melt. Add bacon pieces and chives, and mix well together.

Take your crescents and flatten them out on a nonstick cookie tray. Take about a Tspoon of the cream cheese mixture and spread in the middle of the crescent. Add three half's of the asparagus spears and sprinkle parmesan on top. Roll the crescents from one corner to the other creating a roll up. Cook at 350 degrees for 30-35 minutes. It is important to point out that you should flip the roll ups half way through so both sides are golden brown.