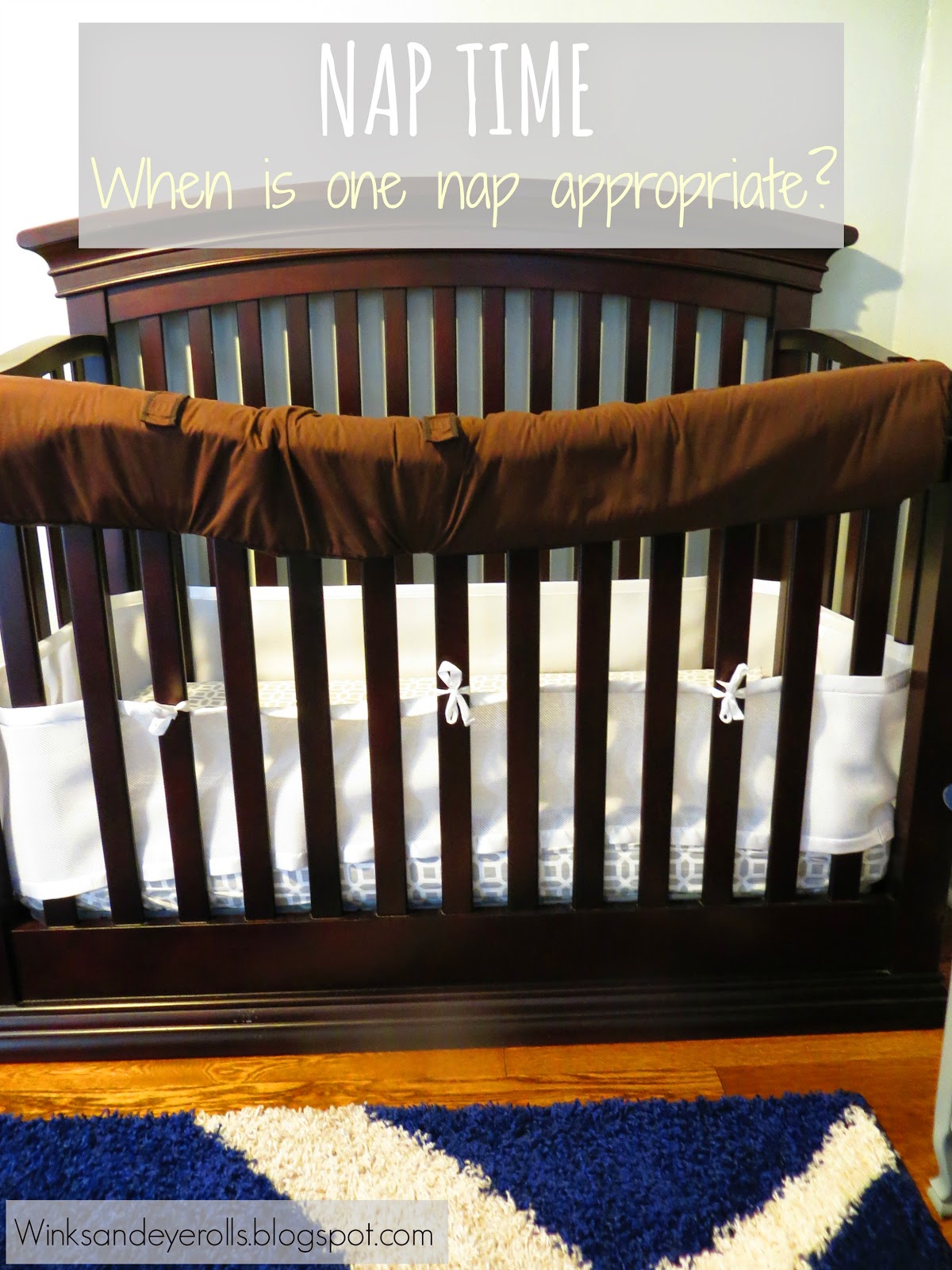 Nap time, a time for our little ones to rest and recoup. Ok, who are we kidding? It's kind of music to our ears to be able to catch our breath, go to the bathroom, and maybe have a little something to eat. However, transitioning over into just one nap a day can be rough. I am writing this post in hopes that I can learn from some of you great moms out there who may have experienced a similar situation or have some insight you can provide.
My son recently transitioned over into the one year old class at his daycare. He is still 11 months (will be a year in a few weeks) but the way his birthday falls he made the cut off to move into the next class. Everything else in his class seems to be going great except for one thing, nap time. He is used to having a morning and afternoon nap but in his new class they have all the kids take one long afternoon nap. This works great for many of them but doesn't seem to be cutting it for my little guy. The past week and a half has been a big challenge for us. He is so tired and cranky when we bring him home that our short time we get to spend with him hasn't been as enjoyable as we would like. I realized that I only get about 3 and half waking hours with my son during each work day, that sucks! I want those few short hours to be filled with fun and love.
I did meet with his teachers and the director of the daycare who were more than accommodating to work with our needs and what is best for our son. We also try to mirror his daycare schedule on the weekends so he isn't thrown off and that it's consistent for everyone. We have noticed that prior to the switch, his afternoon nap is becoming much shorter than it usually was and not by anyone's fault, just him waking up on his own. There is so much information to read online about nap time theories and when it's best to switch from two naps to one. Ultimately I know that as his Mom I am going to make the best decision for him, but I would love to hear your own experiences and when you felt the best time to switch to one nap was right for your child?
I'm linking with…