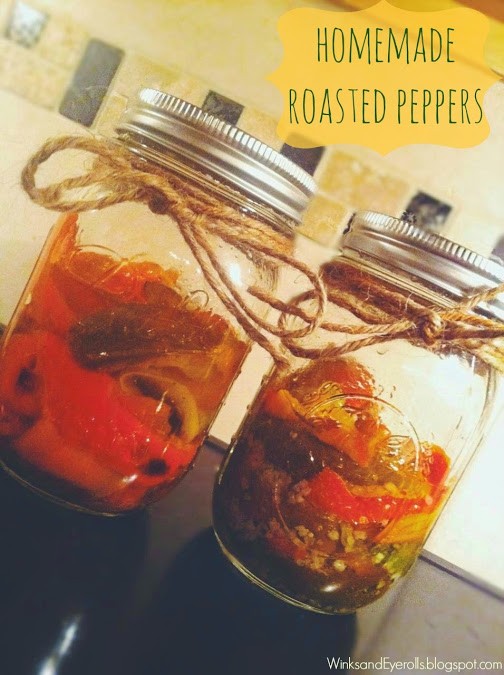 You may have seen a few weeks back on our friday favorites that we made some homemade roasted peppers. They were so good and super simple that we couldn't hold out on sharing them with you!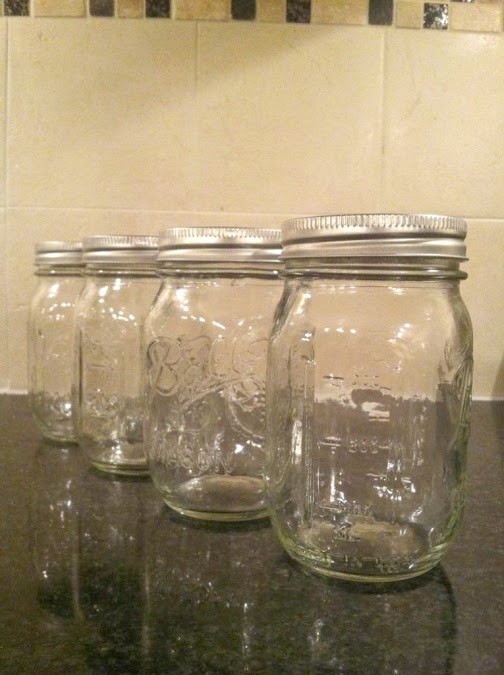 8-10 large bell peppers, red, green, or really any color for that matter. (will make one jar)
1-2 cloves of garlic, peeled and sliced
Optional: If you want to get fancy with the seasoning you could always use rosemary or any other creative flavor.
It's important to point out that we were not making these to preserve them. There are other methods to use if you are looking to make preserved jarred peppers. These will keep well in the fridge for up to 2 weeks.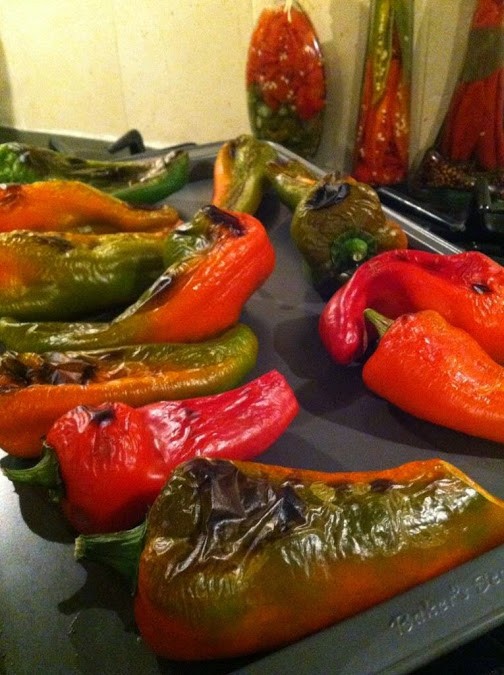 Set your oven to broil on high. Place peppers on a baking sheet. Once in the oven make sure to flip the peppers one you see them start to blacken (about 6-7 minutes). Once both sides are done take them out and place them in foil or on a towel to let them cool. Once peppers have cooled and are manageable, remove the skin. Then remove the stems, seeds, and core if you roasted them whole. Then cut into desired length. Some people like larger cuts and others thin slices, do whatever you prefer. Using the canning jars add peppers, olive oil (warmed in a pan), garlic, salt and pepper to taste. Using a spoon or utensil make sure peppers are submerged in the oil. Make sure they are cool before placing in the refrigerator. Let stand for 24 hours. Enjoy on fresh sandwiches, salads, pizza, you name it!