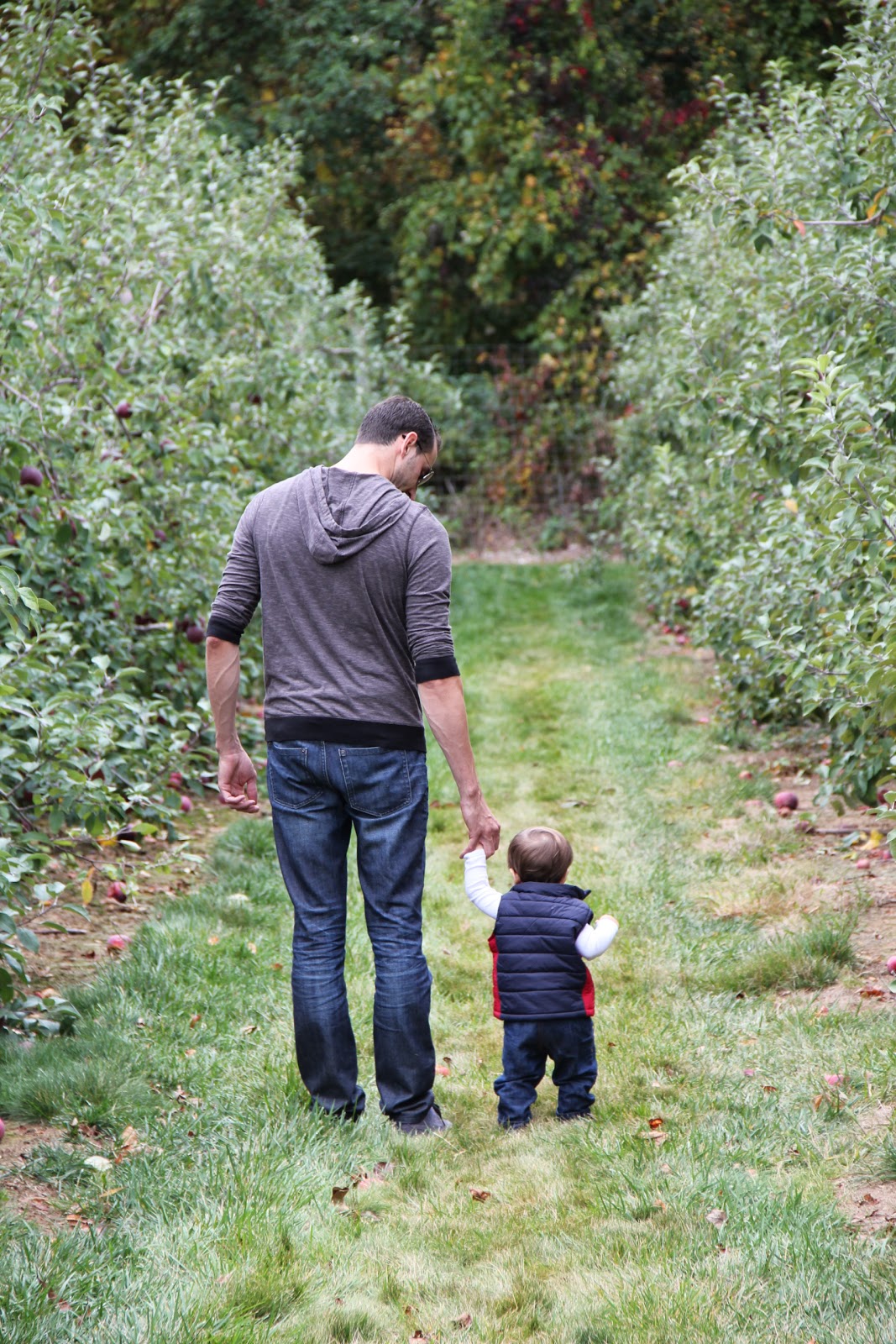 In celebration of my husband's recent birthday, yup my sister and husband's birthdays are 4 days apart. November is a party month for us 🙂 Anyway, I thought I would take a break from the typical mommy post to talk about the importance of daddy time. My little guy has always had such a great relationship with my husband and I am so thankful for that. I am extremely blessed that I have a husband who from day one has been very hands on. This is going to sounds bad to admit but here we go…I didn't even change one of little man's diapers until he was three weeks old and my husband went back to work. Daddy award is deserved right there!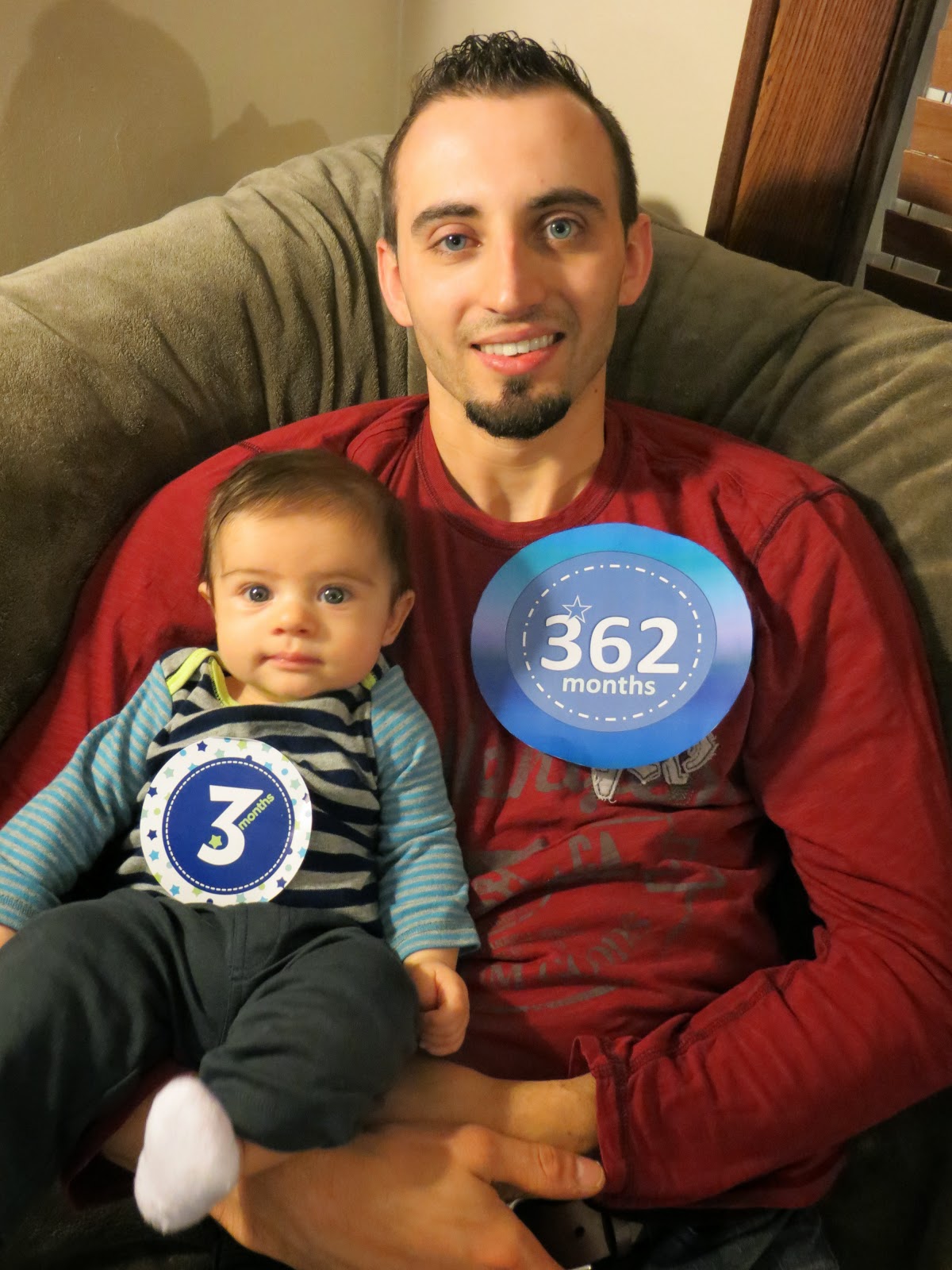 Aside from him being a diaper changing champion, he will wash bottles and dodge flying food like a warrior. He sings a great Old MacDonald remix with animals you wouldn't even think of. He adds so much fun to play time that little man might even forget he is in his own home. When I need an extra 5 minutes of sleep he will go take care of him so I can get some z's.
I love every minute with my little guy and want to capture as many special moments with him as possible. But, I also don't want that to take away from my husband having special moments with him either. In the beginning of the year I went away for a friend's bachelorette party. Little man was only a few months old and I hated the thought of leaving him. It was comforting to know he was in great hands but still hard to walk away. As much as I wanted to hear no don't go we need you! I wanted to make sure I wasn't taking away from this special time and my husbands excitement for his first guys weekend. Everything worked out just fine (you can read more about it here) and we all enjoyed ourselves.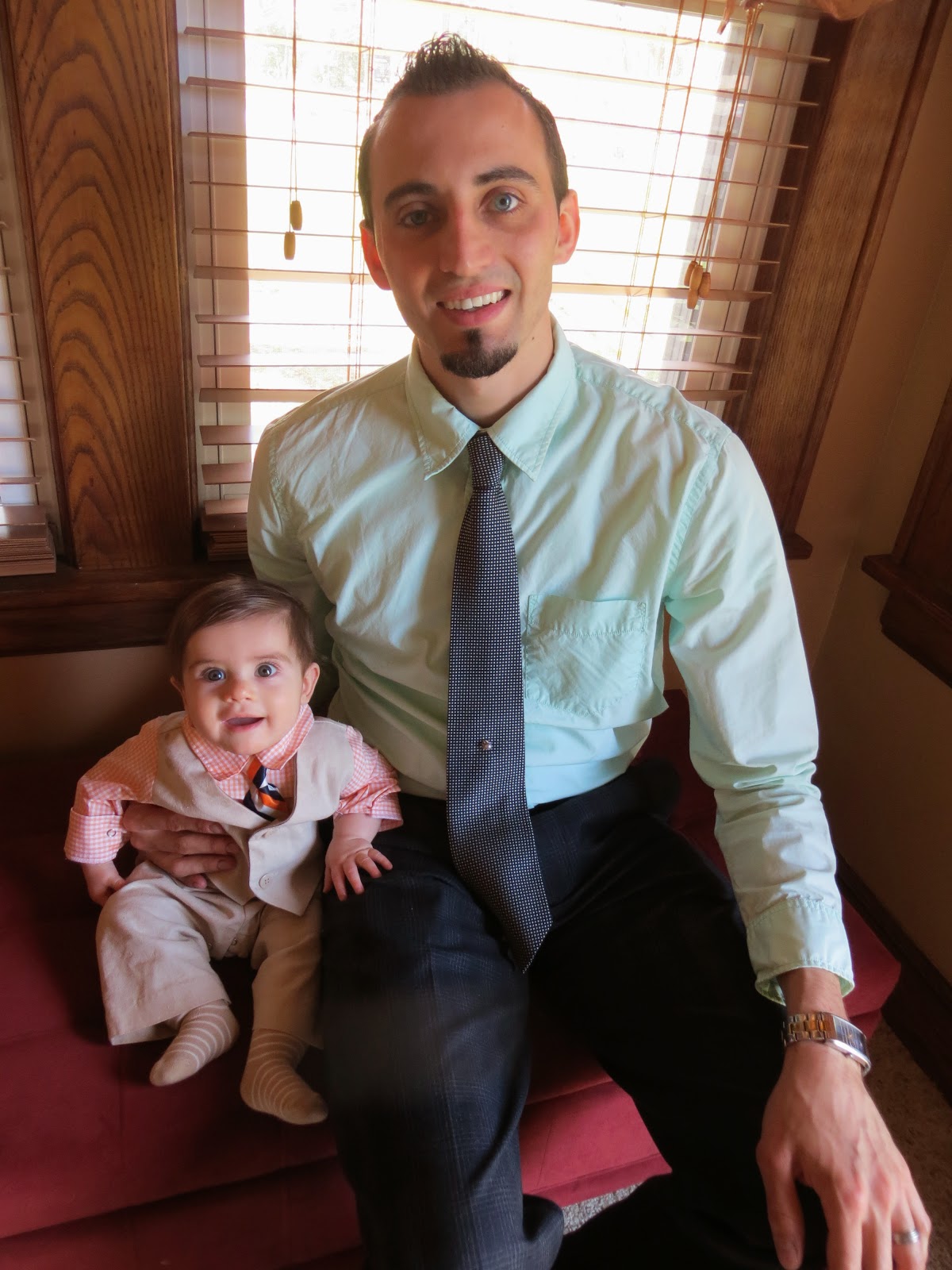 It's such a great feeling to see the excitement my little man has when daddy walks in the room. Dada was his first word. Although, I don't really think he knew exactly what he was saying. People would ask me if I was upset that he said dada before mama. Seriously? I know some people don't think before they speak (myself included) but not at all! I am so happy that my son is verbally communicating and how special that it is for one of us.
We all know a mother's work is never ending and there is that special bond between a mother and child. I can't help but feel there are those amazing dad's out there that sometimes get overlooked.

We as mom's can often take on the role of super mom and have a natural ability to want to conquer it all. We know we can make a mean breakfast, fold laundry while multitasking, give hugs like no other, and make the best character voices for story time, but it's still important to have dad join in on the fun.

Here are some things my husband does that have not only been a huge help to me but has made his father and son relationship continue to grow even stronger.
Picking out his outfits
Going on walks together
Father and son alone time and events
Capturing special moments (I am learning not to be a camera hog)
What are some daddy bonding moments your family has shared?
Check out where we are linking today and join in on the fun with some other great bloggers.