Happy Good Friday everyone! We hope your week has been a great one. We are excited that we turned the corner and are now in April, and had a few days of 50 degree weather, which put a huge smile on our faces 🙂 We got little man's Easter basket ready (in case you missed it here) and are looking forward to being together this weekend. Here are some highlights from our week…
1. Fun farm visit: we visited a local farm and little man had the time of his life petting and enjoying all of the animals. He is still unsure about the "Easter Bunny" but let's face it, they can be a little creepy. The live bunnies, well that was a different story and he could have played with them all day.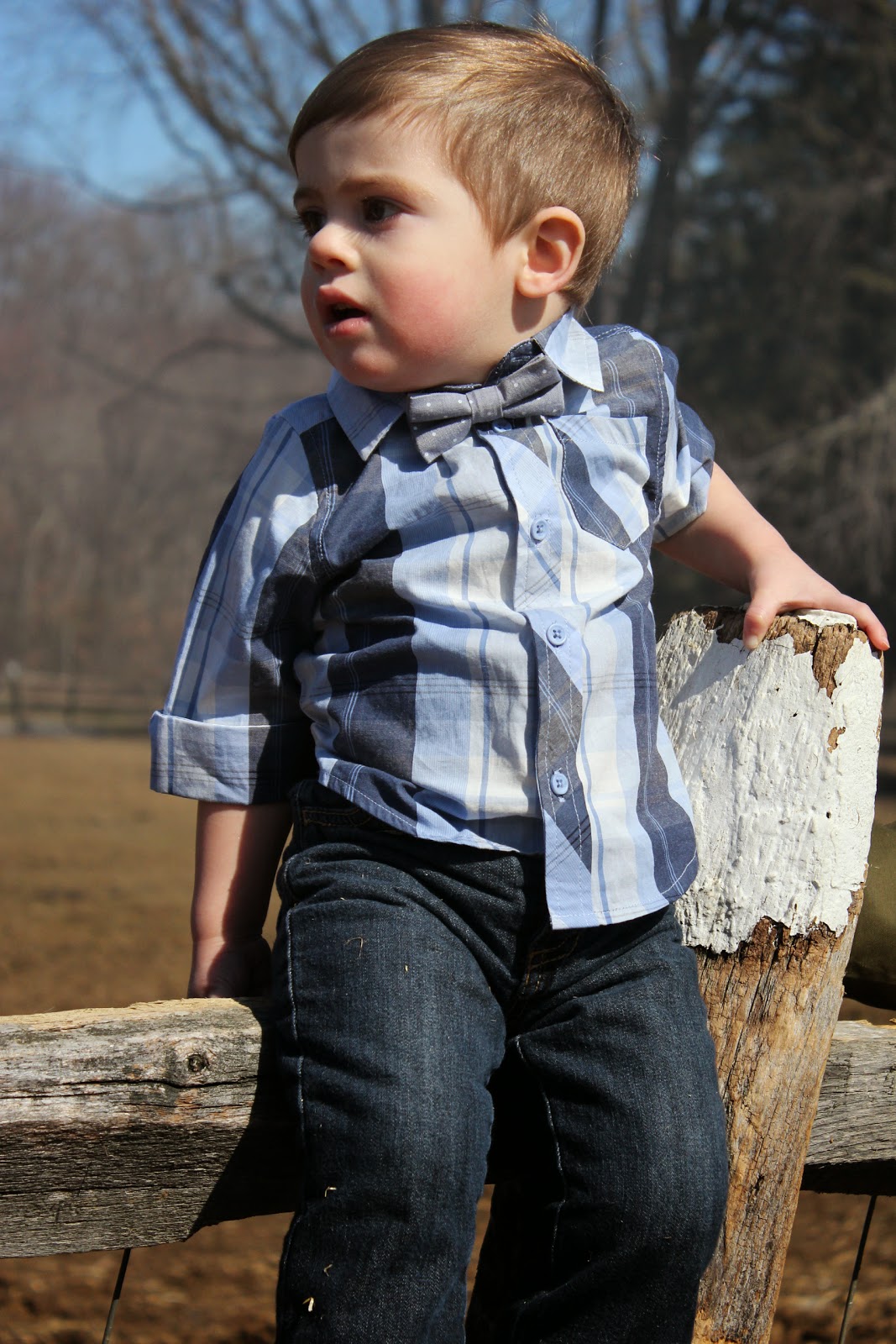 2. First egg hunt: you would have never guessed that the day before our farm visit we were bundled up like it was the middle of winter. It even flurried that day. But, little man got his four Easter eggs and was so proud so it was all worth it. After that we made a mad dash for the car and were off to meet the Easter bunny on a train ride.
3. Easter bunny train ride: he loved being on the train and looking out the window. The characters on the other hand, well not so much. He was not having it with Sylvester, he was some what ok with elmo (although it was a pretty sketchy elmo costume), and he was unsure about the bunny.
4. Pretty breakfast: if you're ever in Philadelphia you have to check out the smallest but cutest coffee shop. Greenstreet Coffee Company on Spruce street. Amazing macaroons and the best latte I (Faith) have ever had.

5. Pup on the beach: since we finally broke into warmer weather (although we don't know how long this is lasting) I took my girl for an afternoon at the beach.
Wishing all of you a blessed and Happy Easter! Check out these other fabulous bloggers and who we are linking with for some Friday fun.