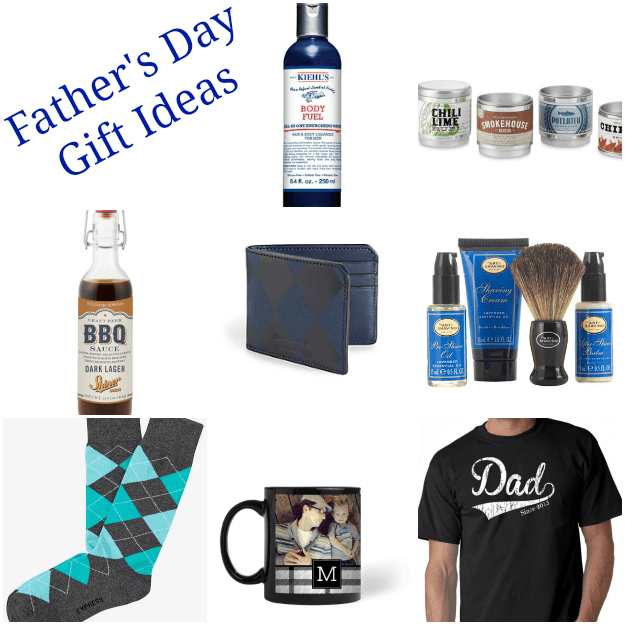 June always seems to be such a busy month. The start of summer, graduations, parties, and Father's Day. With so much going on it's easy to put gift buying on the back burner. Last year we did a lot of DIY Father's Day gifts, they turned out great and were much appreciated, but this year we are holding off on breaking out the power tools.
Here are some finds we are loving and purchased (Dads in our lives, if you're peeking it's your own fault 😉 Let's face it, guys in general can be tough to buy for. We always look for gifts that people will enjoy and hopefully use. Aside from buying physical gifts, there are some great experiences out there that Dad might really love. You can check out sites like Groupon, Livingsocial, and Gilt City.
For a first time Dad he might really enjoy some personalized gifts like a tshirt or photo mug. Other Dad's might not be into the paraphernalia and prefer something completely different. Whatever you decide on we hope these ideas bring you some shopping inspiration.