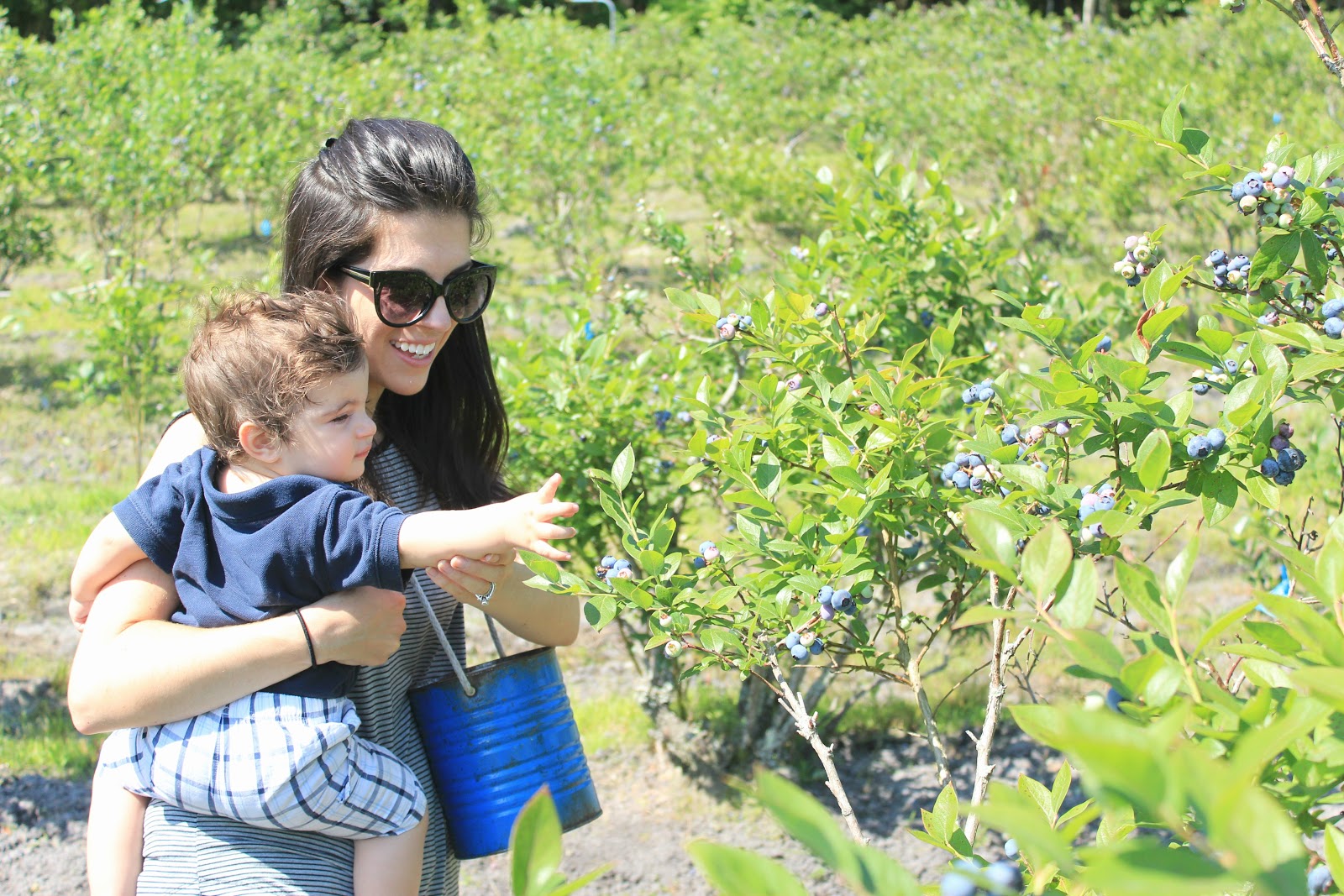 This time of year is one of my favorites with so many farmers markets open, seasonal fruit for picking, and tasty recipes to try. Why can't summer just be all year round?!
This weekend we were able to get in some extra time to hit the blueberry patch and get our first pick in of the season. My Dad lives right around "the blueberry capitol of the world" so this makes finding a farm easy for us.
We've been going to Lindsay's pick your own for a few years now. Mainly because the family is so nice and inviting but the best part is their lack of pesticides used and their organic approach.
This year blueberry picking was extra special because it happened to be the same day that I was 10 month's old. 10 month's old! I can't believe that in two short months my little nugget isn't going to be so little anymore.
A loved picking this year and was all into finding the big ones and putting them in his bucket. He basically became a blueberry picking pro. No tantrums surfaced which made it an enjoyable time for everyone. I'm sure since the bushes were low and he felt in control of finding his own blueberries that helped a lot. Gotta love an independent, no I do it, child.
My husband is the best and snapped a few pictures of me sharing I's first time picking berries. He's gotten great with my camera and just let's me do my thing while he snaps away. He's a keeper 🙂
Of course we all had to taste some of the blueberries and from the pic below you can see we were pretty excited about it. I think it's fair to say we will all be enjoying some blueberry recipes this week.