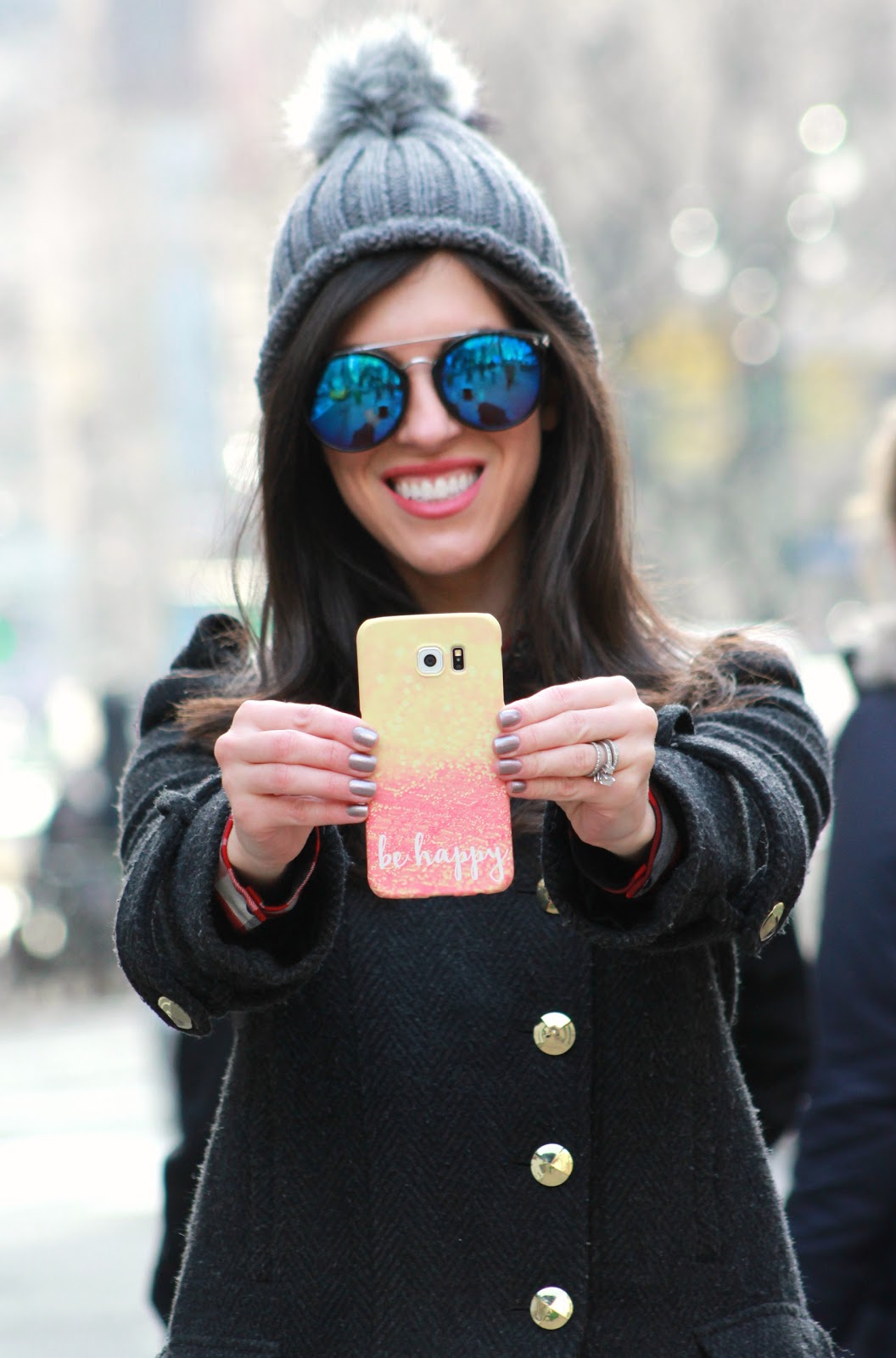 Happy New Year, friends! I hope everyone had a great time celebrating and is ready to see what 2017 has in store for all of us.
I've never really been big on resolutions or putting pressure on myself to complete them. Instead, I like to reflect on the previous year, figure out what I enjoyed most, things I would like to change or do better—and strive for that in the year ahead. Ok, maybe it's the same difference, but for some reason the word resolution just never really vibed with me.
This year I'm focusing on happiness. Life is too short to be upset about the small things (or large things for that matter). When I look back at life's highlights I want to feel genuinely happy. I want to know that my family and the people I care about the most were happy.
That's why this custom cell phone case from
CaseApp
is perfect for me to carry into the new year.
I had a generic gold case for the longest time that was starting to peel and had pretty much seen its day. When I looked through all the different cases
CaseApp
offers for iphone and android phones along with the option for you to customize your own, I was hooked!
Maybe you're looking for a gift, or just to switch up your case a bit—in that case (no real pun intended) they're also offering my readers a 20% discount with code BEAUTIFULLY20. Offer valid through January 14th.