Happy Friday and Happy St. Patrick's Day! I'm sure we will all be seeing a ton of green today and hoping to hit that pot of gold at the end of the rainbow.
This week was so all over the place for us and mainly because of the weather. News flash, we were one of those states that Stella passed through. I'll get into more of that in a minute. Weather talk, gotta love it, right?
Weather aside, it's almost the weekend and that my friends is a beautiful thing! We already got our tickets to Beauty and the Beast and even though I'm sure the theater will be extremely crowded, it happened to be the only weekend that would work out for my mom and sister to all go together. My mom really wants us to see it with her so I will brave the crowds and take one for the team. I'm pretty sure the movie won't disappoint either, at least I hope it won't. Can we just talk about the last time I was actually at the movies? Umm, how about Inception circa 2010. Yup. I'm just not a huge movie goer and with our streaming box I've gotten used to the comfort of my own couch.
So let's move onto some of my favorites, shall we…
1. Snow: this is a bit of a lie because I really don't know if I would call this a favorite. Maybe if it was back in the beginning of winter and everyone was anticipating that first snow fall, but a few days before spring – no thanks. Last Friday we woke up to a few inches and the boys had a delayed opening at daycare. It ended up being a great morning of playing outside (it kind of looked magical) and eating a hearty breakfast. Most of it melted by later that afternoon so it was really no big thing.
Then all of the sudden this Stella storm comes up and is expected to hit with 12-24 inches. Come again? I know we didn't even get hit as bad as some areas but I'm just over the snow. I was going to do a whole post about our snow days but the excitement just wasn't there. So now I'll be sharing picture overload here. If you caught my
insta stories
then you might have seen some of the fun we had.
2. Circus: the circus was in town and since Ringling Brothers is making this their last tour it only felt right to take the nuggets. Eric and I haven't been to the circus in years. In fact, I think the last time we went was back in high school when a traveling big top happened to be coming through a local town and he surprised me with tickets (he was a keeper from the start). I don't think either of us truly appreciated the experience back then. Ringling Brothers was great but there is just something about going into an actual tent with hay on the ground, walking over to the bleachers to find a seat, and really having "that" kind of experience. I honestly don't even know if circuses like that exist anymore.
It was really hard to take pics at Ringling Brothers because it was so dark in there, and I am no good at low light pictures. I will say the special effects and lighting they used were pretty awesome, and something I was not expecting was the clowns skating around on ice skates!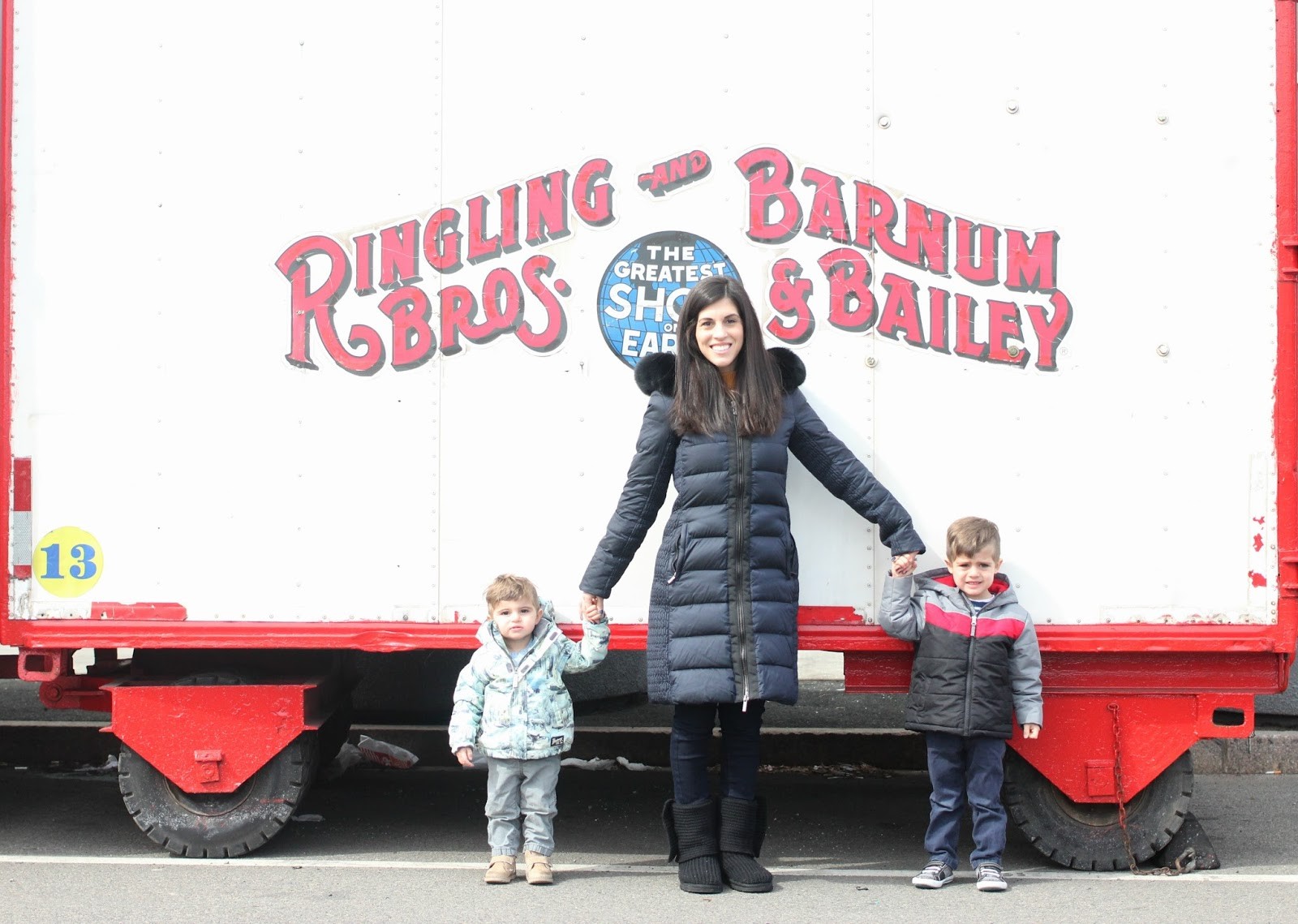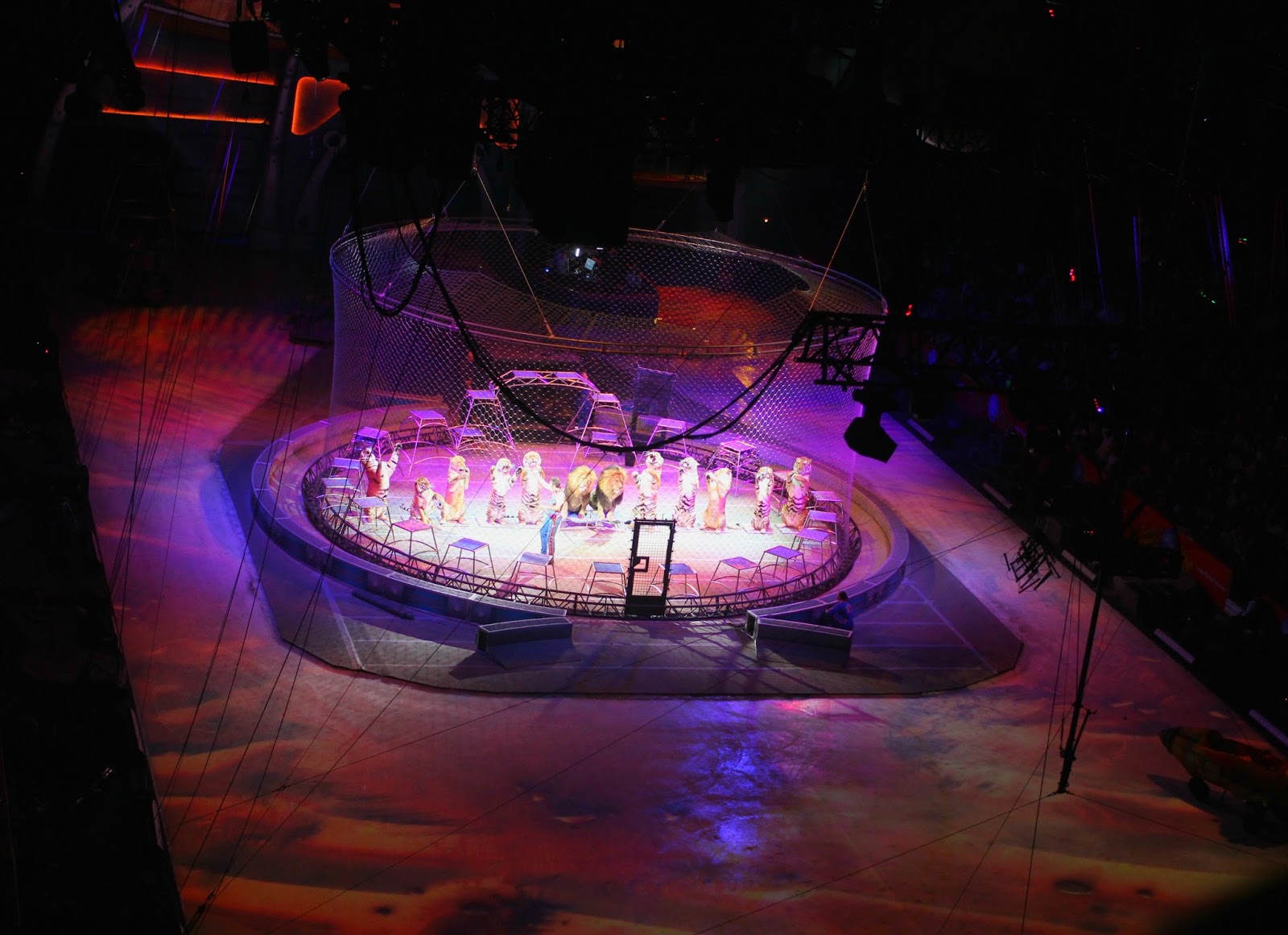 3. JORD wood watch giveaway: you guys, time is running out! If you haven't already (what are you waiting for) entered my
JORD
$100 credit giveaway this is the last weekend you'll be able to. For everyone who enters you will also get a $25 credit just for trying your luck! With Easter, Mother's Day, and Father's going to be here before we know it, this would make a pretty awesome gift! <<
Enter here
>> and good luck to all! PSA giveaway ends on Sunday.
4. St. Patrick's Day: even though we aren't Irish everyone seems to be Irish on St. Patrick's Day. The boys are wearing their green and will be enjoying a fun little party at school. We might venture out to grab something to eat tonight but that will depend on how crowded things will be.
I also made my favorite green pancakes with absolutely no food coloring in them. In case you missed my post you can get the recipe here. The best part is my kids love them and my husband does too. I also made these for a brunch and they were the first things to go 🙂

5. Mom fail: well this is kind of a mom fail but I think I unintentionally redeemed myself (sort of). You see, A had a memo that was sent home about an upcoming science fair project that was due. What actually happened to that memo or who really read it, I couldn't tell you – because it wasn't me.
Fast forward to Monday when I dropped them off at school and I see all these kids walking in with their projects. The feeling of sheer panic rushed over me thinking, uh oh – what did I miss?! Sure enough it was the day his project was due. I apologized to his teacher who is seriously the sweetest things ever and took her time to go over everything for the project with me. I assured her we would come up with something weather related since that was the theme. Well good old miss Stella and her snow days happened and bought us some time for the project. Come to find out because of the snow they postponed the science fair until next week anyway. At least now we are all prepared for next week. We're calling this one the season wheel, or is it more like the weather wheel? Tomato, tom-a-t-o?
I hope everyone has a great weekend! I know I'm looking forward to it officially being spring next week! Here's were I'm linking with some of my favorite bloggers for all of the link up fun.