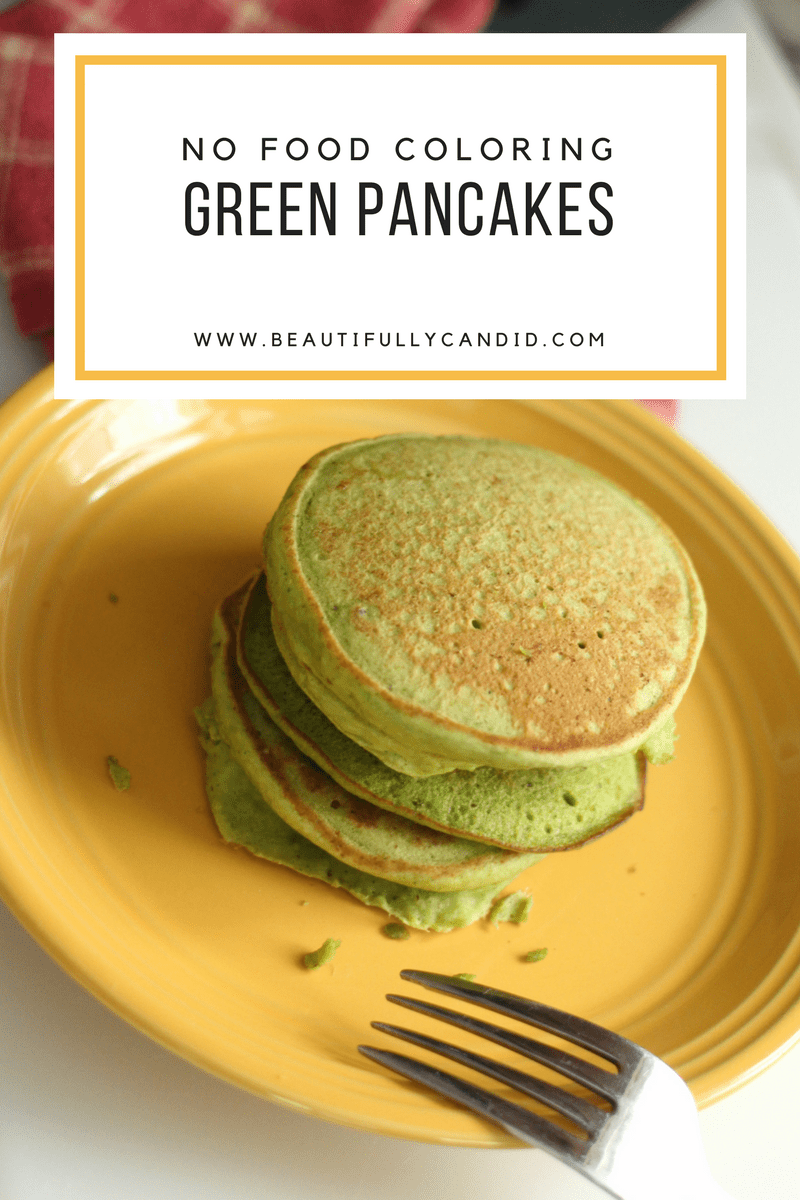 These no food coloring green pancakes have been a hit in our house for years now. I'm finally getting around to doing a post for them (I guess better late than never). I realized I haven't done a recipe post since, well, it feels like back in the day, when I made these Honey Lavender Cupcakes with Cream Cheese Frosting.
That was back when I only had one kid and actually had time to take pictures of food. Now, ha, I'm lucky I was able to snap a few pics of these before they were devoured or little fingers grabbing at them. But that's the thing, they're that good, and my whole family loves them.
With St. Patrick's day around the corner, we usually like to celebrate with a few fun food themed items. If you visit this little space of mine often (always a huge thank you to those that do), then you know breakfast is kind of a big deal for my family. We're one of those, could eat breakfast at any time, families.
What I love about these green pancakes is there is absolutely no food coloring in them. Yup, you read that right. I can't even remember exactly where I got this recipe from. Probably during one of my late night
Pinterest
rabbit hole episodes of how in the world did I end up here, moments. I've added a few of my own things over the years and tweaked measurements since we usually make a bunch and then save some to eat throughout the week. Let's just say at this point I basically eyeball things and add a pinch of this and a dash of that. Who else has recipes like that?
The best part is, the ingredients that are in here are things that I'm happy my kids are eating. So what's the secret (if that's what we're calling it), to the color you say? Spinach. Yes, spinach! And, don't pull your nose up at it before you try it, because I seriously can't make these fast enough before the last batch is being devoured, and not just by my kids.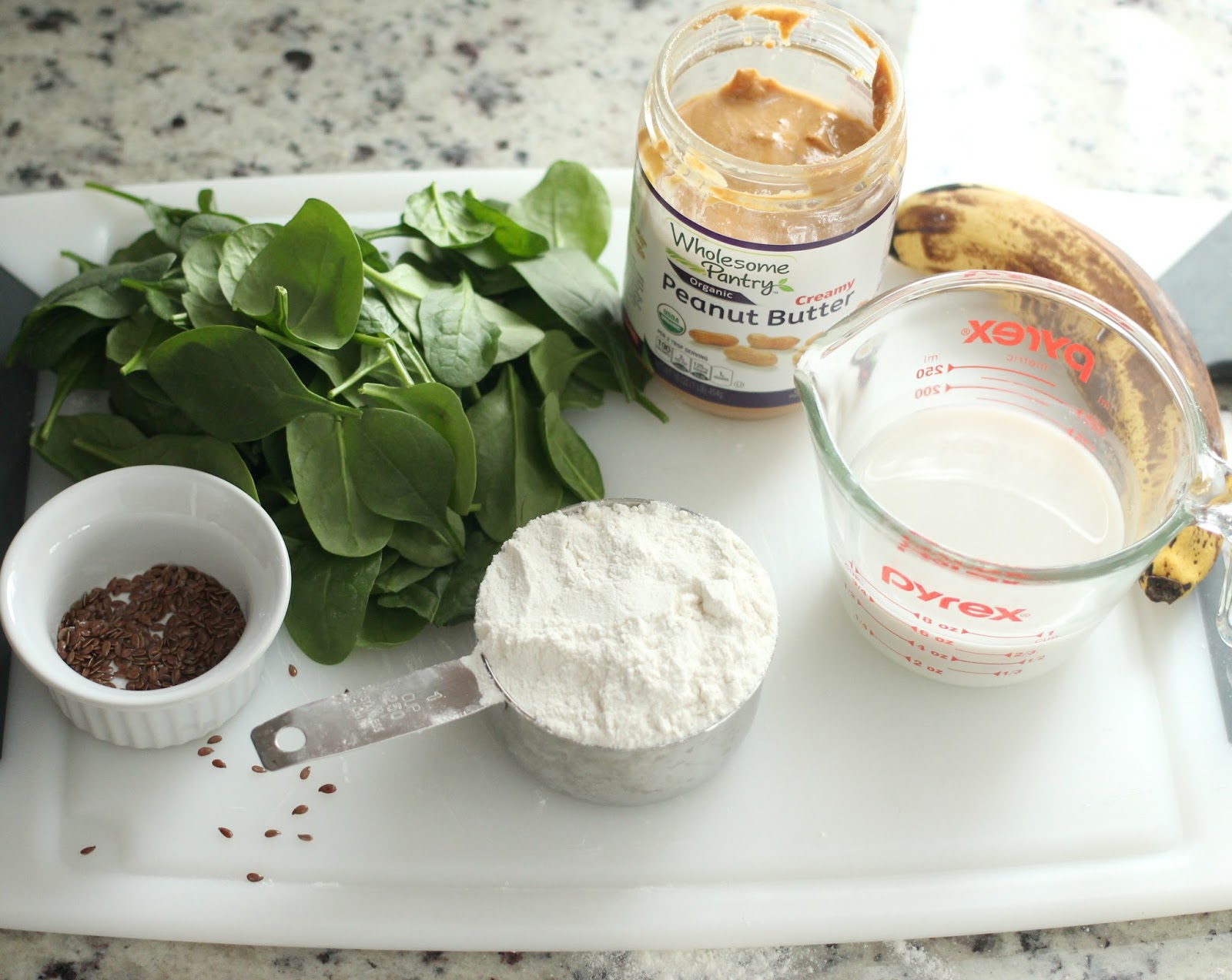 INGREDIENTS:
1 cup of fresh spinach packed (I usually add a little more or little less depending on the size of the leaves)
1 ripe banana
2 Tspoons of creamy peanut butter (add more if you're a fan)
1 tspoon of flax seeds (optional)
1 1/2 cup of milk (I use almond milk, but any will do)
1 cup of complete pancake mix, add more if you like them fluffy
1 Tspoon of vanilla or almond extract (optional)
1 tspoon of ground cinnamon (optional)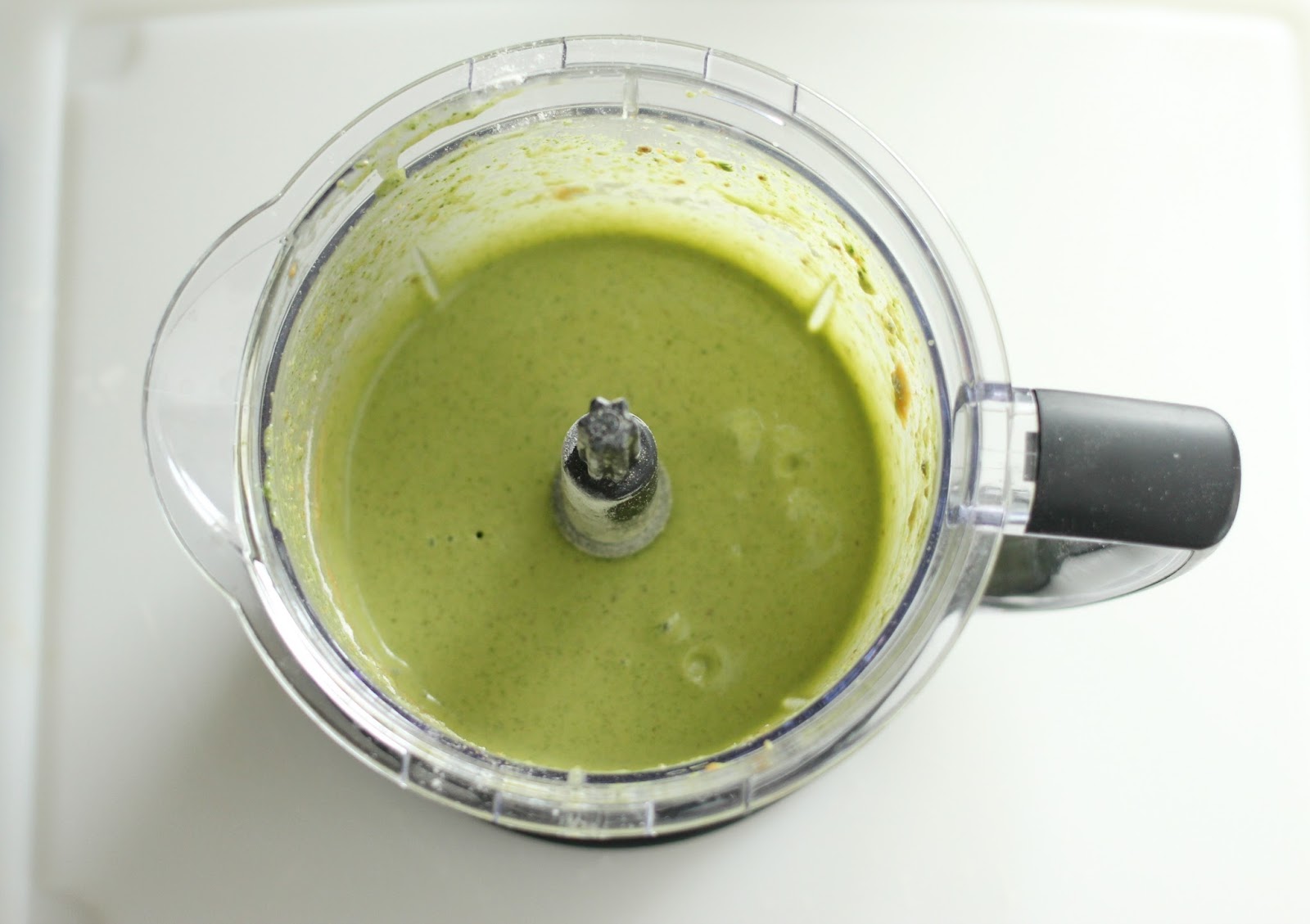 DIRECTIONS:
In a food processor ground up your flax seeds first (if you are using them). Then combine spinach, banana, peanut butter, flax seeds, milk, and vanilla. Mix until all ingredients are blended.
In a separate mixing bowl, pour in your blended items and then mix in your pancake mix until all ingredients are combined. In a large frying pan or griddle, on medium heat, pour batter into desired pancake sizes flipping half way through until cooked to a light golden brown.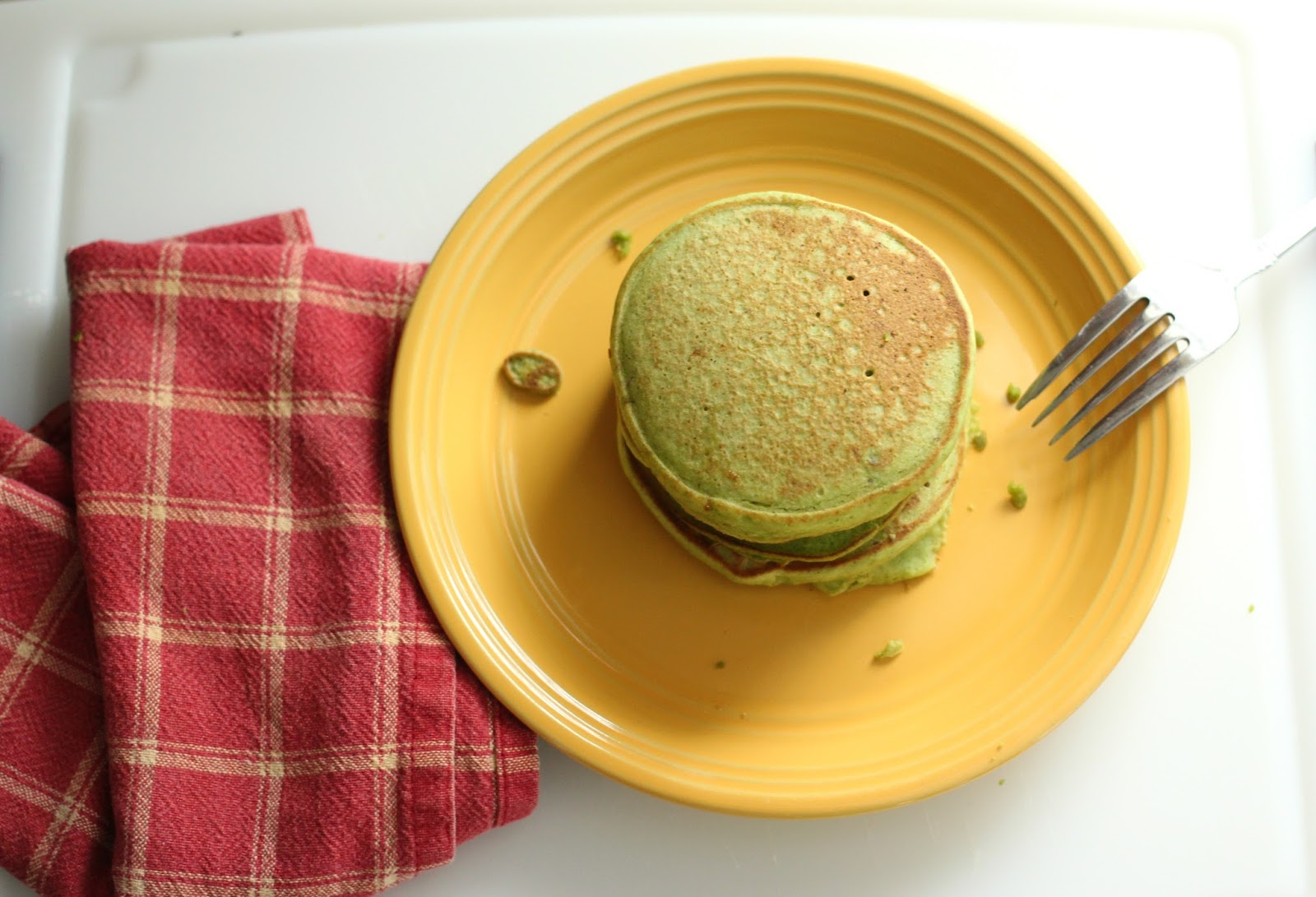 These have certainly taken our pancake breakfasts to another level and I hope that you enjoy them as well! Serve them with your favorite breakfast meats or side of fresh fruit for a little something extra.