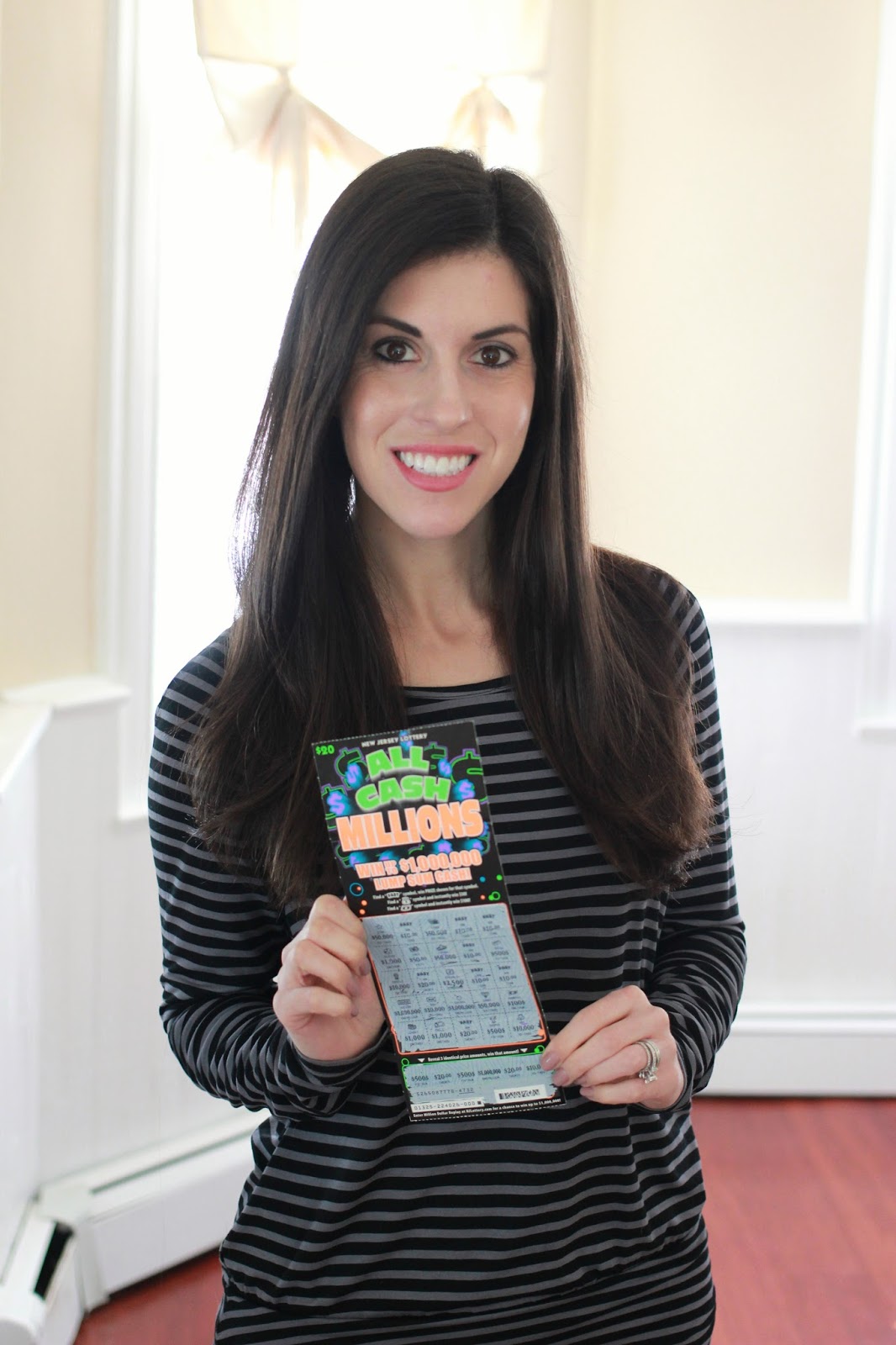 I have to admit, I'm not so sure I actually believe in luck. I guess I tend to lean on the side of everything happens for a reason and whether it's luck or not, or it was supposed to happen that way and that's just how it is–I have no clue. Luck or not, I'm sure we've all felt "lucky" at some point.
It's kind of been a running joke with my family and friends who always say I somehow manage to step in S*@&. At first I thought they were just being rude and weren't really happy for me, until I found out what that lovely little phrase actually meant.
It's kind of weird but I seem to end up on these streaks of randomly winning things or being at the right place at the right time (or was it just meant to be that way?). There was a time when I was hot for winning concert tickets off the radio. You know, those be caller 102 now and win tickets to this awesome show. Well, I happened to be that caller, on several occasions that is, and won a good amount of different concert tickets. In fact, I was on a winning streak with concerts that I started selling them online instead of going and was able to pay for our wedding DJ with the money. I still call and try to win every now and then but my commute is so short that I'm not in the car as much (or maybe that luck just ran out).
Most recently, I happened to win $200 on a lottery scratch off that Eric got me for Valentine's Day.That was the most I ever won on a scratch off but I can't say that was the most I ever won from the lottery. Now, don't get me wrong, I am no baller over here, but I did win 4 numbers in our state cash 5 and got to take a little home from that. I still joke around that one day I will win "the lottery". Hey, you never know. I don't want you to get the wrong impression though, I'm not some big time gambler. The funny thing is, I actually don't play much at all, maybe once a month if I'm feeling it. It's always those random convenient store stops that if I happen to buy one I will but I never go out of my way for it.
I've also taken the pots in a few of my office football and March Madness pools. I have zero strategy and usually just go with the states or places I would rather be in than where I'm currently at. Or last season I had A pick my teams and we ended up winning twice. Lucky…maybe…who knows. Ok, I hope you don't think I'm bragging over here, but this post was about being lucky.
If I really had to pinpoint a time I felt "lucky" I can't narrow that down to just one. I can however narrow it down to three (not really because the list could go on but hopefully I didn't lose you already) times I felt the most love, happiness, and thankfulness all at the same time. That would be when Eric and I got married, when I had big nugget (A), and when little nugget came along, oh, and we can't forget when we got our fur baby. In general, I consider myself to be an extremely blessed person but I really don't know if luck has anything to do with it.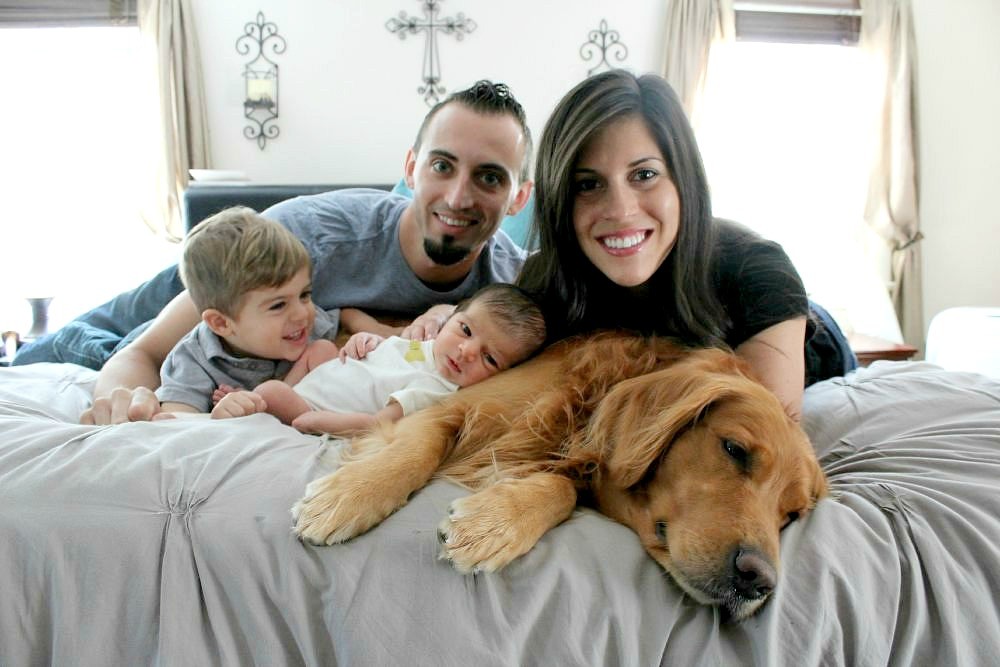 Speaking of all these lucky feelings, in case you missed my post on Tuesday, I partnered with Jord wood watches and currently have a little giveaway going on. If you're feeling lucky you can enter here for a chance to win a $100 credit towards a watch of your own. Don't think you're a lucky person? No worries, you will still get a $25 credit just for entering.
I'm so excited for us to continue our monthly girl chat link up and hope you'll continue to joining us for some fun girl time.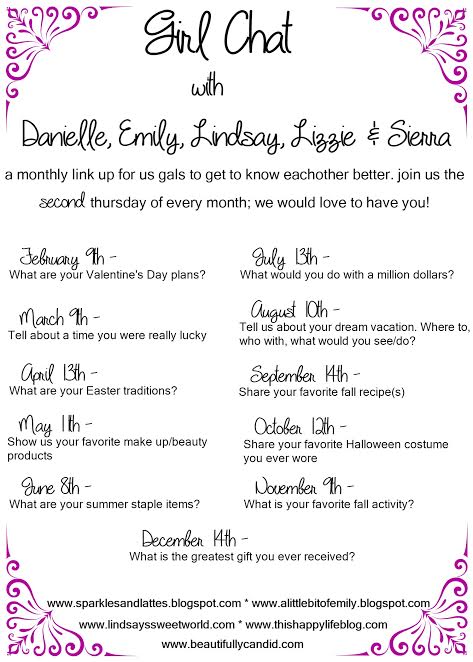 To link up – just grab our graphic, link up, and let's get to chatting! Make sure to stop by a few others in the link up for an extra bit of girl chat!

And don't forget to follow your hosts!