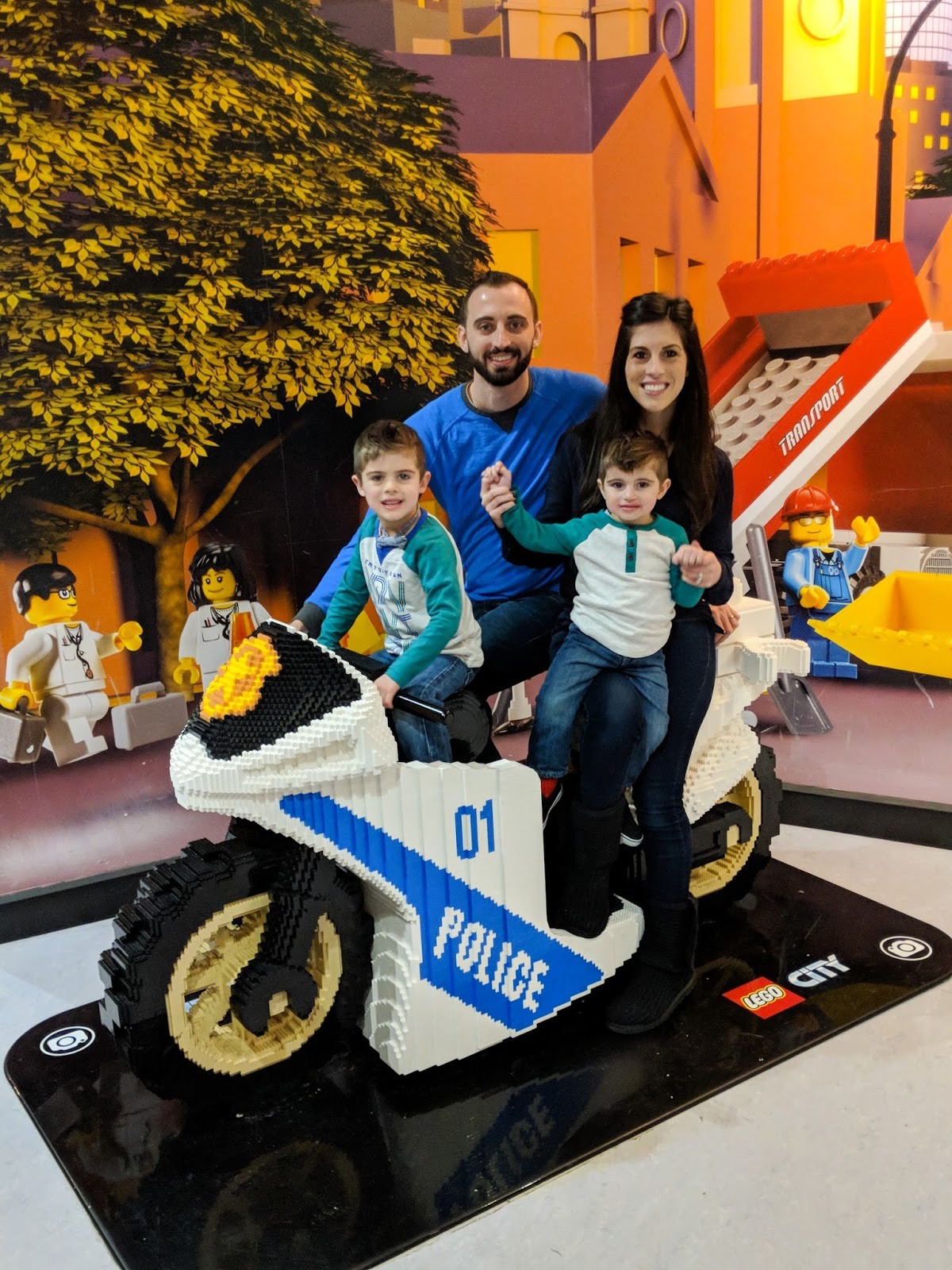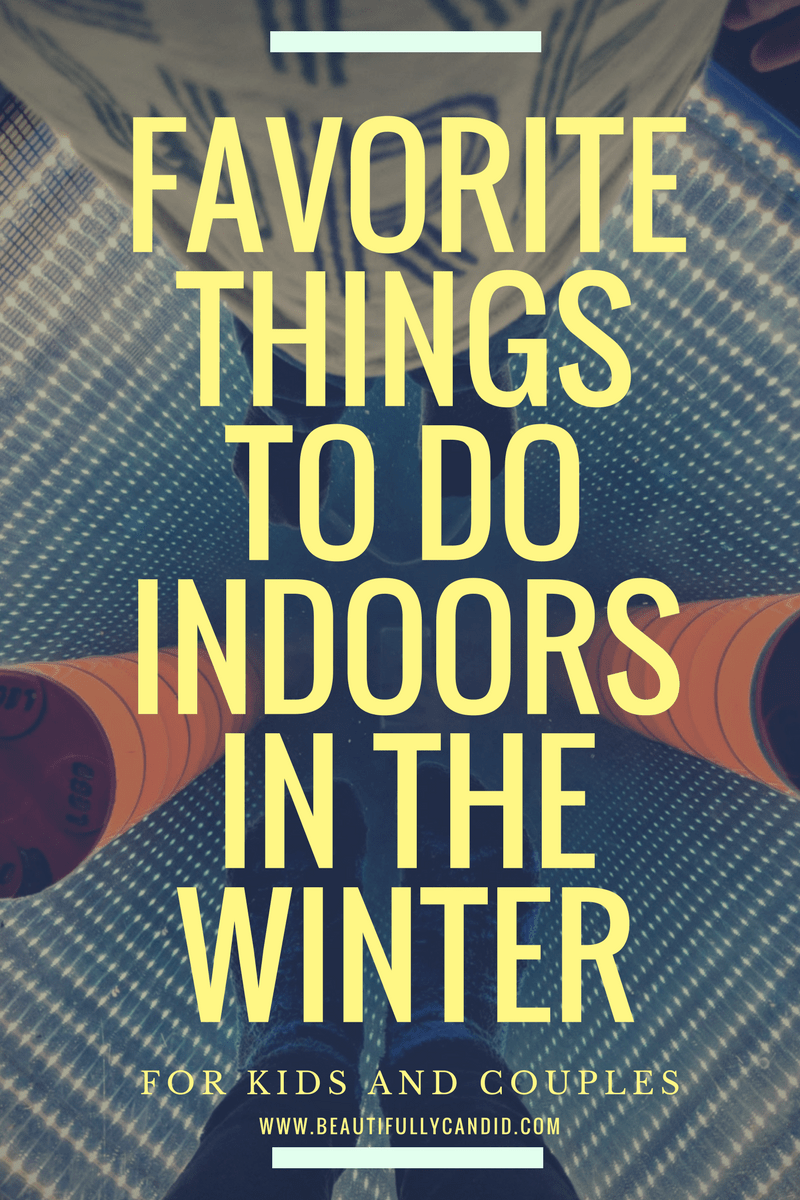 This post is in collaboration with LEGOLAND Discovery Center. All opinions remain my own.
Last year we got really spoiled with a beautiful mild winter. It was great being able to play outside with the boys, even take them to park, and not have to worry about snow covered slides or swings. In general, we felt happier and weren't getting on each others last nerve.
This year, it's been a bit different. We experienced some record low temps (as did much of the country) and have already been covered with several snowfalls making it hard to spend any significant time outside. I've had to get creative with how we are entertaining our little family because there have definitely been some, we need to get out of the house moments.
For those days when things feel a little less chaotic (which is usually a rarity), we do enjoy things around the house that keep everyone occupied.
Some of favorite at home activities are…
Family Movie Nights
Indoor Campout
Using Painters Tape to Make a Race Car Track
Family Dance Parties
Homemade Pizza Night
Baking Day
Play-Doh Fun
Sensory Play
Dress Up
Indoor Picnics
Sometimes no matter how hard you try to keep things fun, the best thing for everyone to do is get out of the house. I see such a difference in the way everyone acts when we have a change of scenery. Thankfully, we have some really great indoor places that are perfect for the kids to explore and fun for Eric and I too. Like
Legoland Discovery Center
, with multiple locations across the US and worldwide fun to explore. We love these type of outings where we have just as much fun as the boys do, and exploring new things becomes adventurous.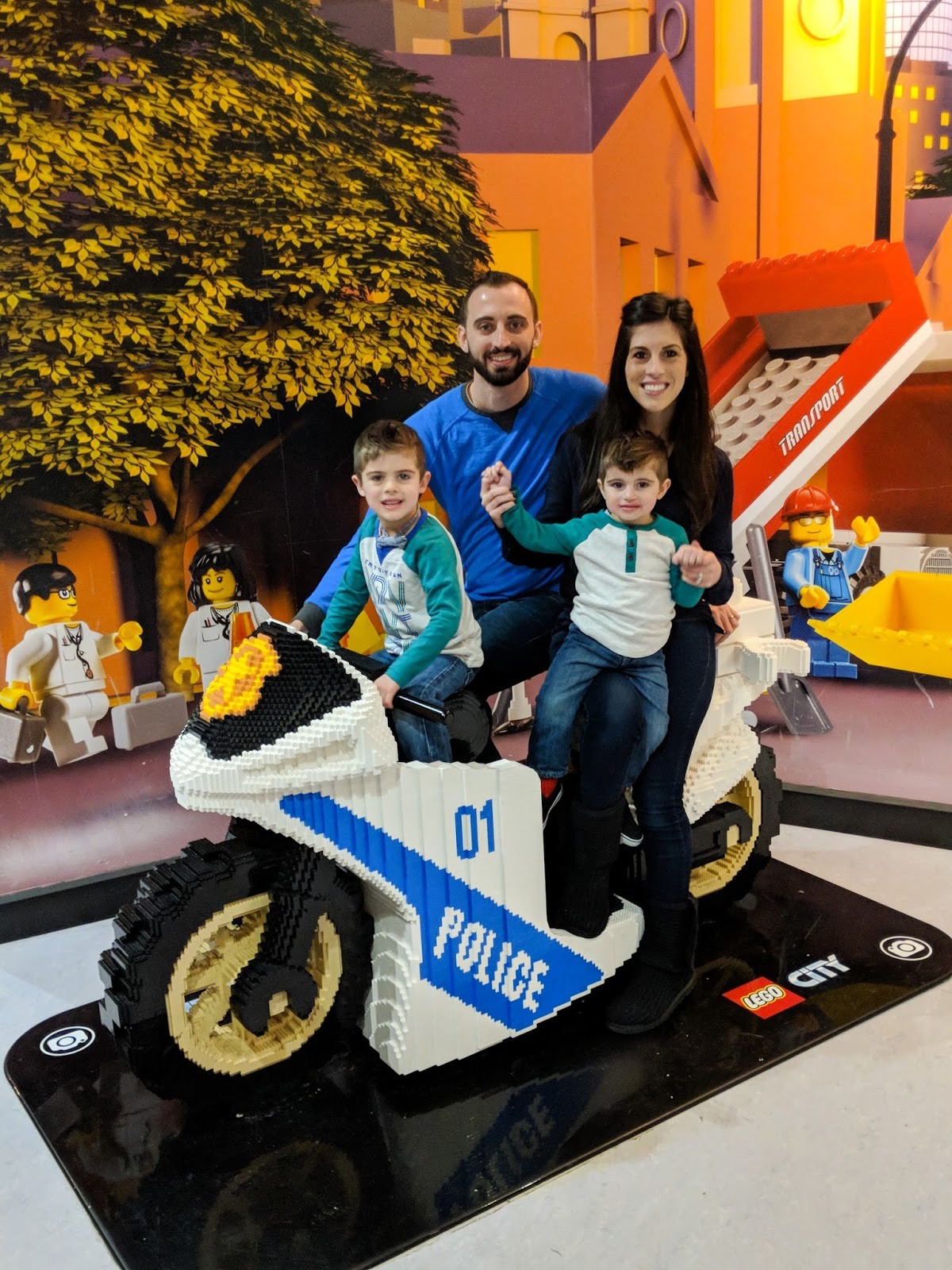 Legos have been one of the boys favorite things recently, because anything they can build and then knock down is just the coolest thing. I also love to see them using their imagination and this place was perfect for that.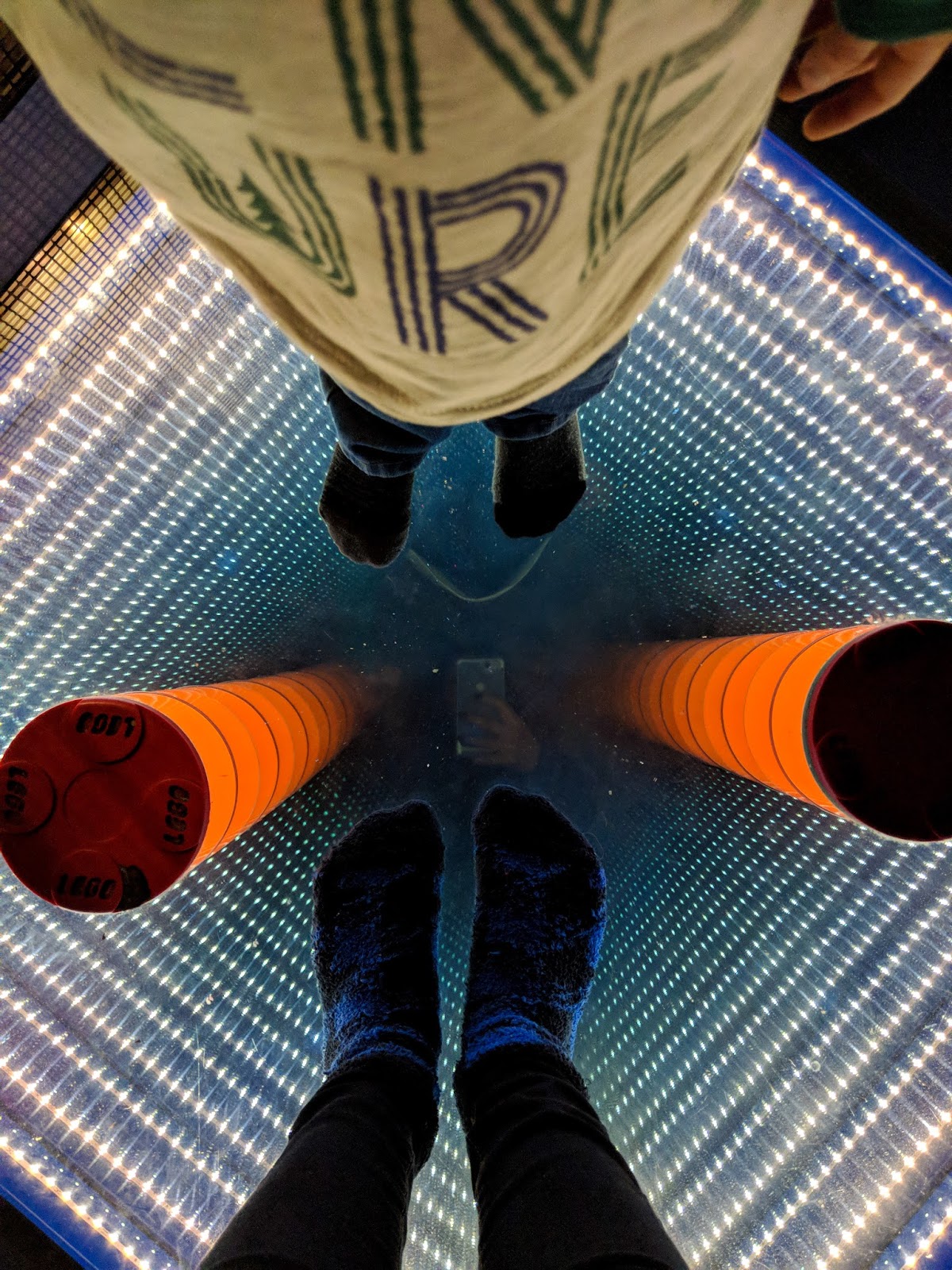 I don't think we fully knew what to expecting before our trip, but I do know one thing, we all left saying that we can't wait to go back. And, when the boys nap in the car on the ride home, that's when you know it was a good time.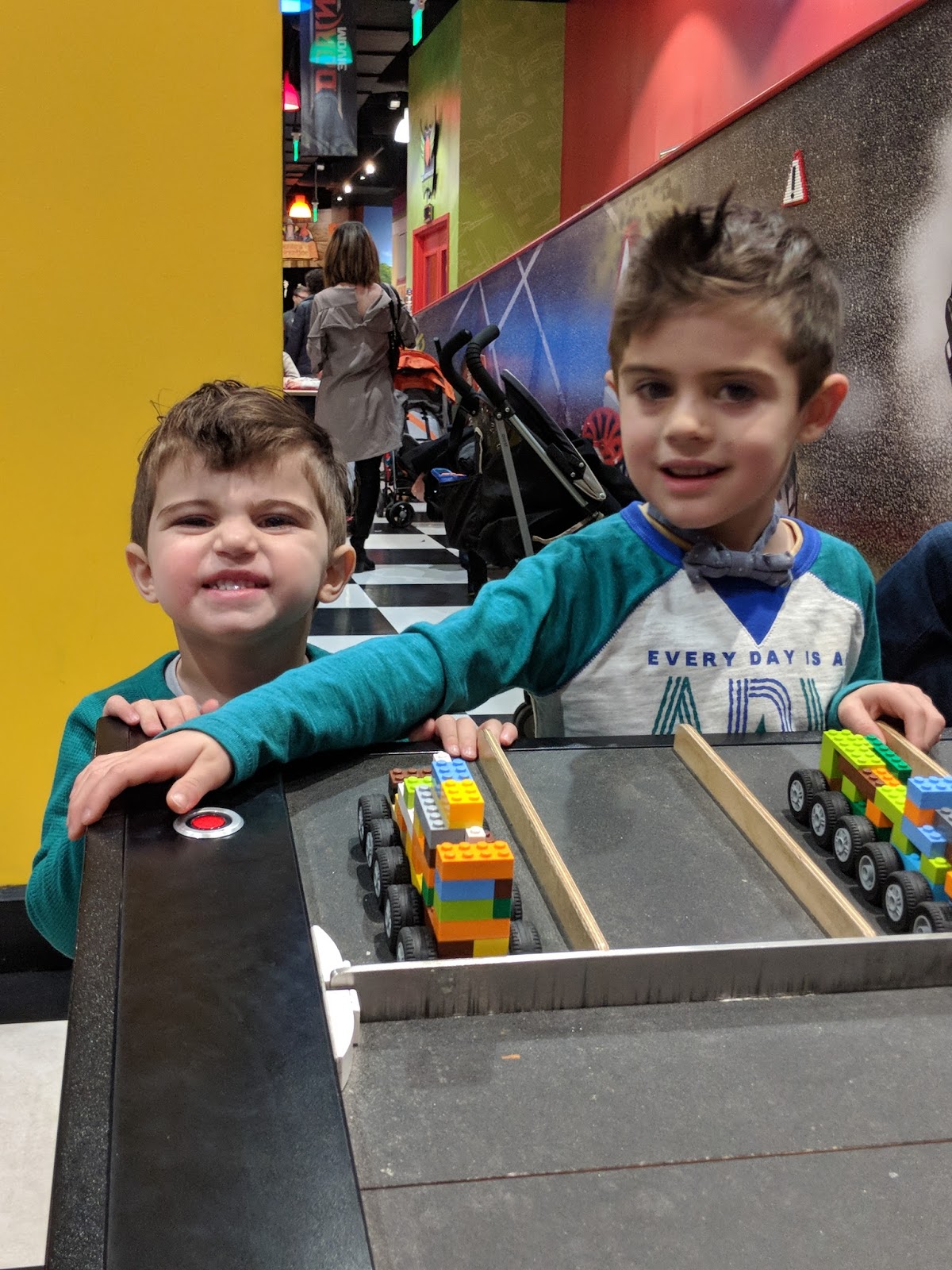 We loved the interactive family ride which was a lot of fun and the perfect way to kick off the exploring. It was also fun walking through the displays and seeing entire cities made out of legos. How cool is that?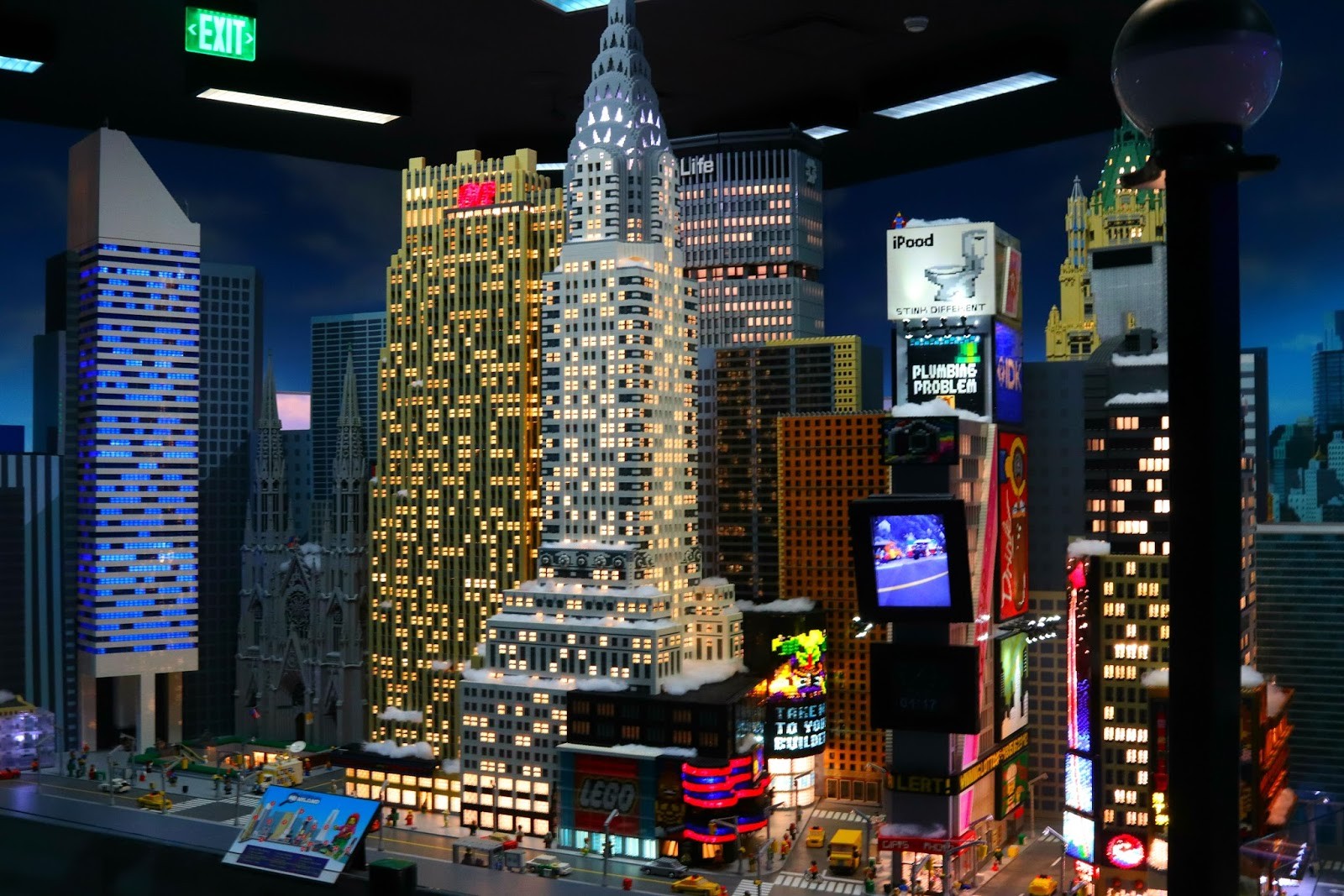 I think the boys all time favorite thing was building their cars and racing them down the tracks. I seriously think we spent a good hour just in this section because they were having so much fun. I also saw how much fun Eric was having with them and loved when they would run over and ask him for help with their cars. I just sat back, took some pics, and enjoyed seeing how excited they were. It's those special little moments that make my heart so happy.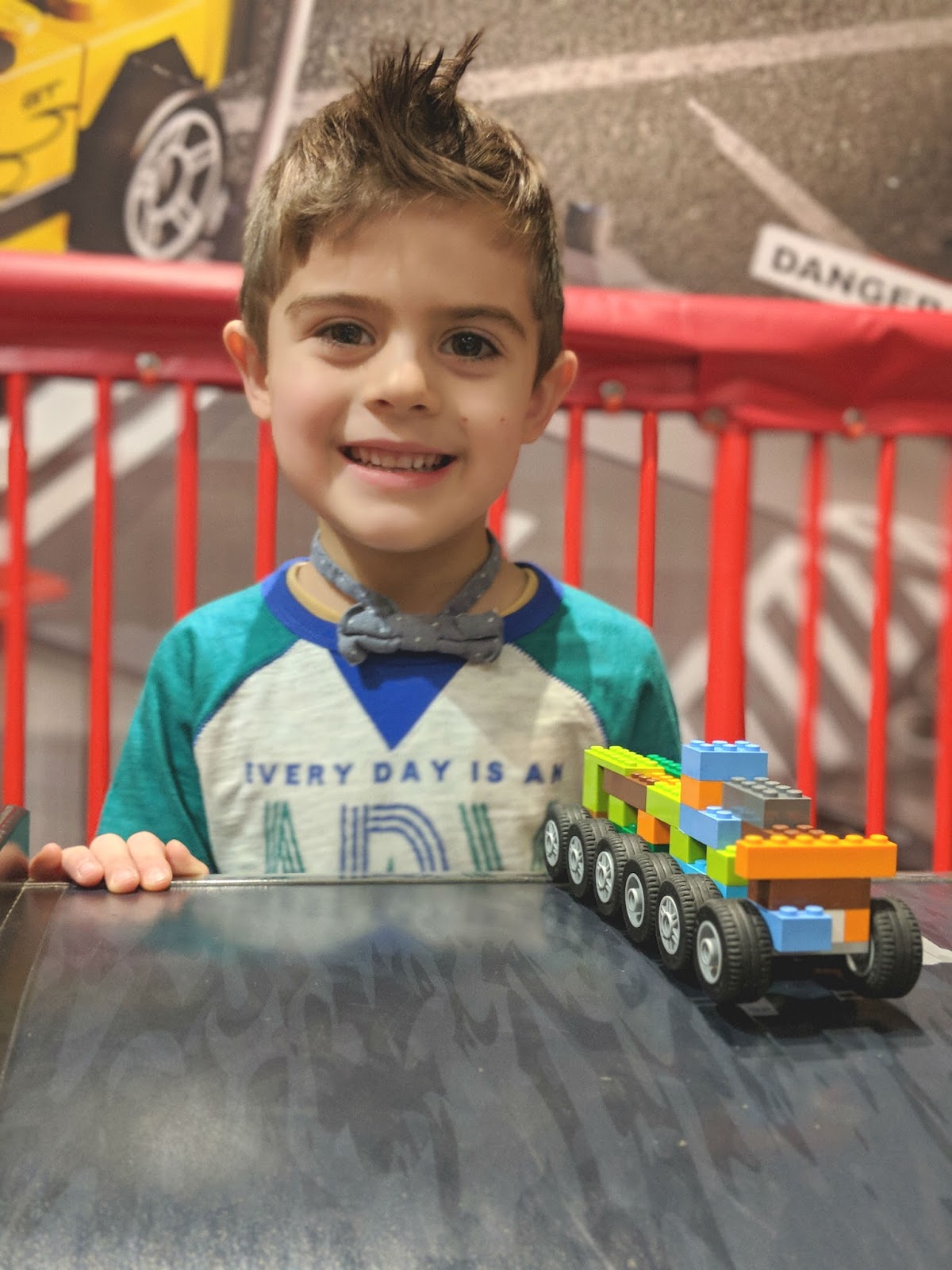 After working up an appetite we grabbed a bite to eat at their cafe. The boys sat like angels and bounced around to the music they were playing and ate everything that was in front of them. We joked around with them and asked, why can't you behave like this every other time we go out to eat.
Some of our other favorite family indoor places are…
Legoland Discovery Center
The Liberty Science Center
Trampoline Parks or Sky Zones
Bowling
Crayola Experience
Chuck E Cheese's
Indoor Mini Golf
Visiting New Restaurants (a huge bonus if they're kid friendly)
Visit a Museum
Indoor Sporting Event
Going to the Movies
Library Activities
Indoor Water Park
Medieval Times
Aquarium Visit
Little Kids Gym Day
It's always nice to experience exciting things with the boys but there are times when it's also nice to have some adult time. And like I mentioned before, a change of scenery can do everyone some good.
Here are some of our favorite things to do as a couple or with friends…
Take a Couples Cooking Class
Visit a New Restaurant (still on my list to try is a murder mystery dinner)
A Spa Day
Ice Skating
Visit a Winery/Tasting
Visit a Coffee House
Dance Classes
Skiing or Snowtubing
Paint Night
Go to a Comedy Show
Got to a Shooting Range
See a Show (one of my favorites was Blue Man Group)
Maybe not the most fun, but tackle a new house or renovation project
I'd love to hear what you enjoy doing for fun in the winter?