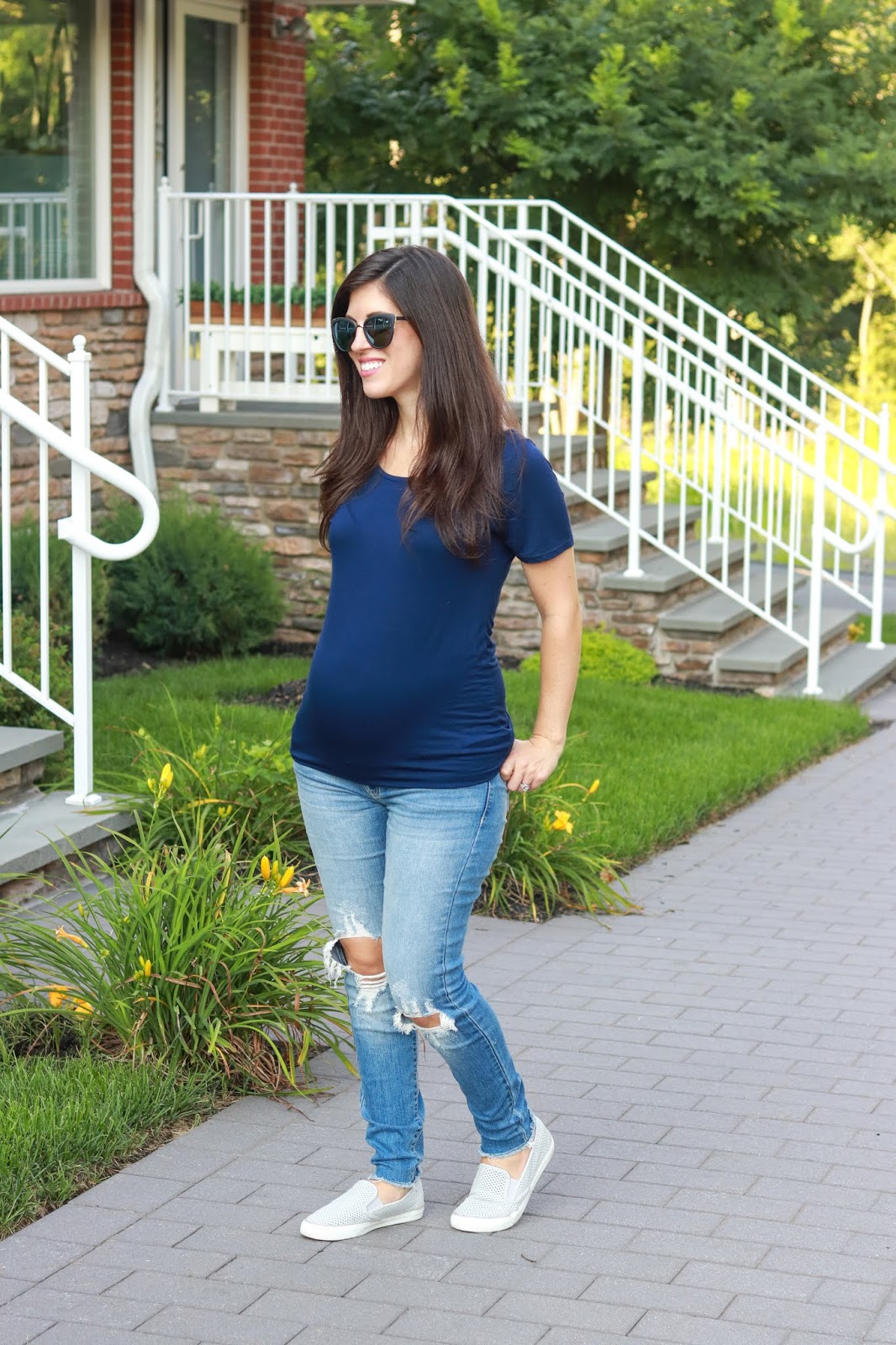 Ok, so let's talk maternity jeans. Actually, let's talk jeans in general Regardless if you're pregnant, wanting to have kids, don't want kids at all, or you're past that stage, I think we can all agree that when you find a good fitting pair of jeans it makes all the difference.
There's something about finding a fit that hugs in all the right places, hides areas we don't want to emphasize, yet accentuates those areas we do want to show off. Yup, those jeans aren't always easy to come by but we probably all have a few tried and true pairs. You know, those ones you usually reach for in your closet.
For me, finding a good fitting pair of maternity jeans makes such a difference. I think there are some maternity staples that you just can't go without, and pants are one of them. I never really needed them when I had A because he was born in the beginning of October and little nugget was born in August. I did get two pairs of jeans for those cooler summer nights but I went the cheaper route and found my belly band slipping down and uncomfortable, or the side panels losing their grip and I was constantly pulling them up. I was not attempting some rubber band trick and I had a separate belly band that I wore my first trimester over my regular pants, but after that, you need to give in a buy maternity pants. I actually did wear my jeans after I had both boys because let's be honest here, if I don't have to deal with zippers, snaps, and a constricted waistline after having kids, then I want to wear these jeans for as long as I can.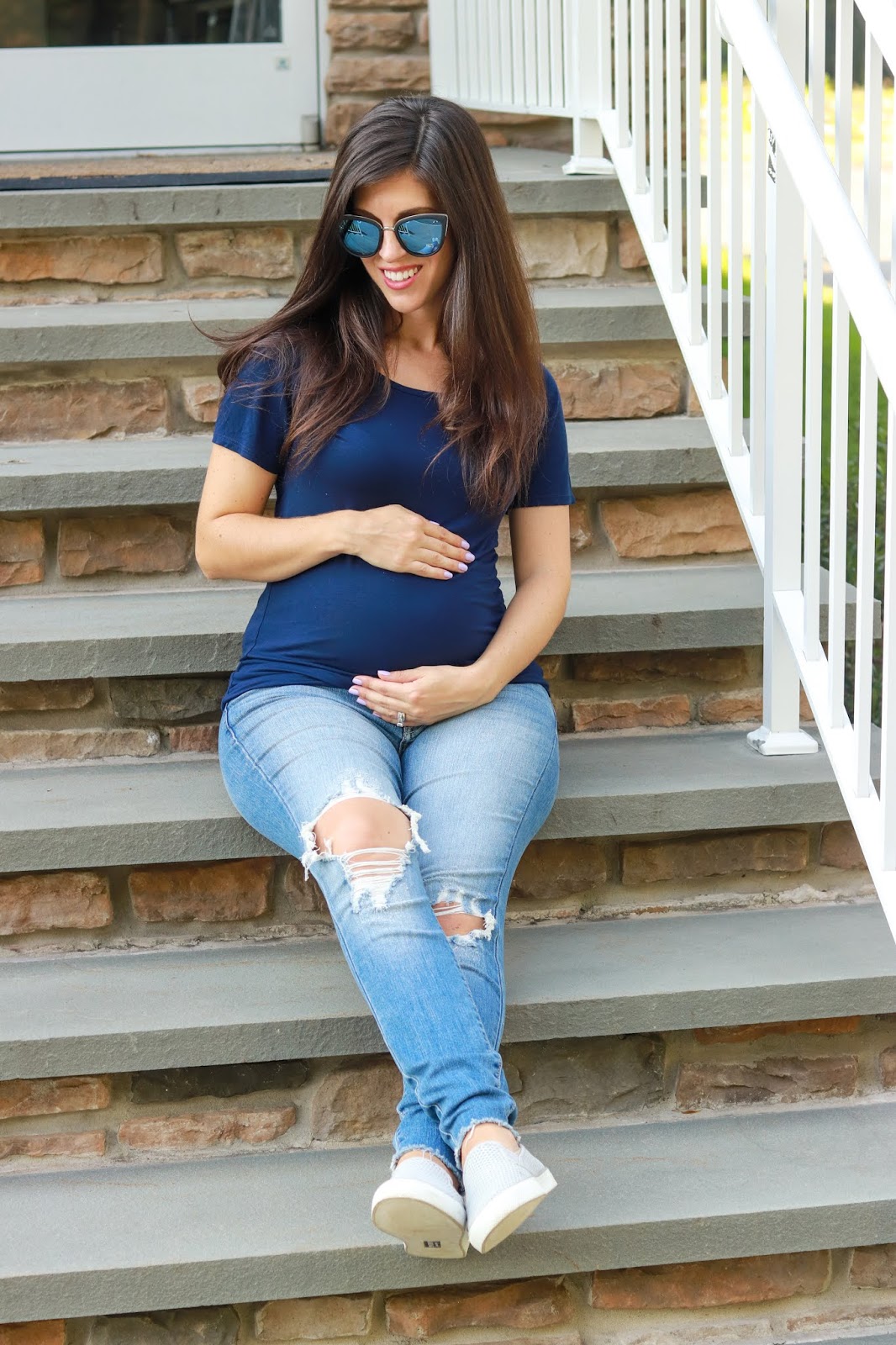 It's probably no surprise around here if you've been following this little space of mine (always a huge thank you to this wonderful community) that PinkBlush has been my go-to for not only maternity clothes but clothes in general. I really like that their site gives the models measurements so I can better gauge my sizing. When I first ordered these jeans I went a size up because mama's hips have not been lying over here and I am just praying they are going to somehow retract after this little boy comes out. Even though I thought I needed to size up, they were just too big and the fit was off. Their customer service was amazing and helped me get the right size so I could feel even more confident in them. And you know what, changing that size made such a difference. The big difference with their jeans too was the belly band. You can tell the quality and the difference when you put them on. I also love the distressed look and the frayed hem at the bottom, so this was a win, win all around.
Jeans: c/o {here also love here and here} | Non-Maternity Jeans {here and here} | Top: c/o {here} | Shoes: {here} | Sunnies: {here}