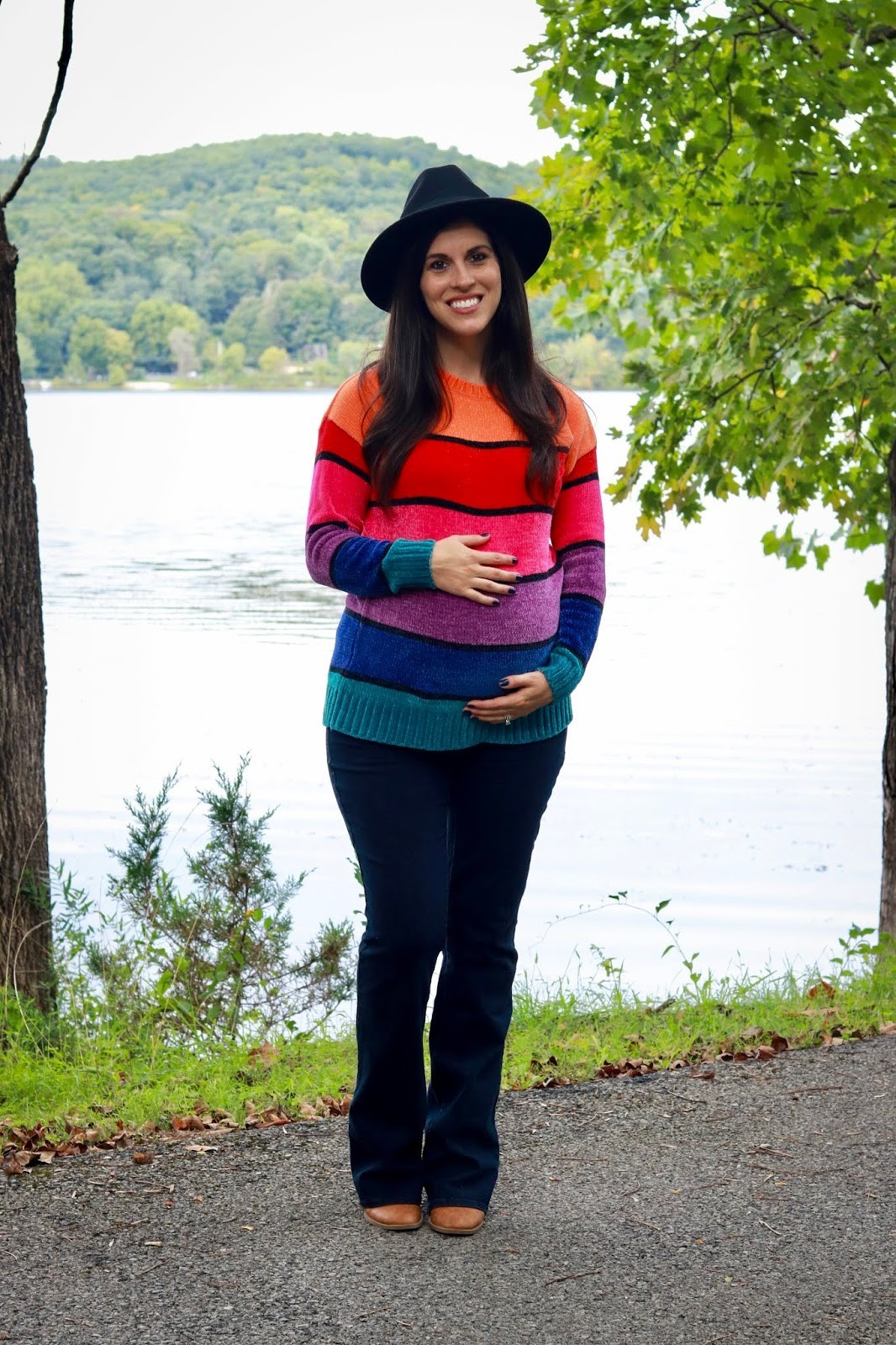 This post contains affiliate links in which I get commission for purchases or clicks made at no additional cost to you. Thank you for your continued support.
Oh hey there, just little old me jumping on to share some fall finds I came across. It feels like forever since I've shared an outfit post. I never really considered myself a fashion blogger but I do like sharing looks with you all especially when they are affordable and I feel like everyone can relate to them.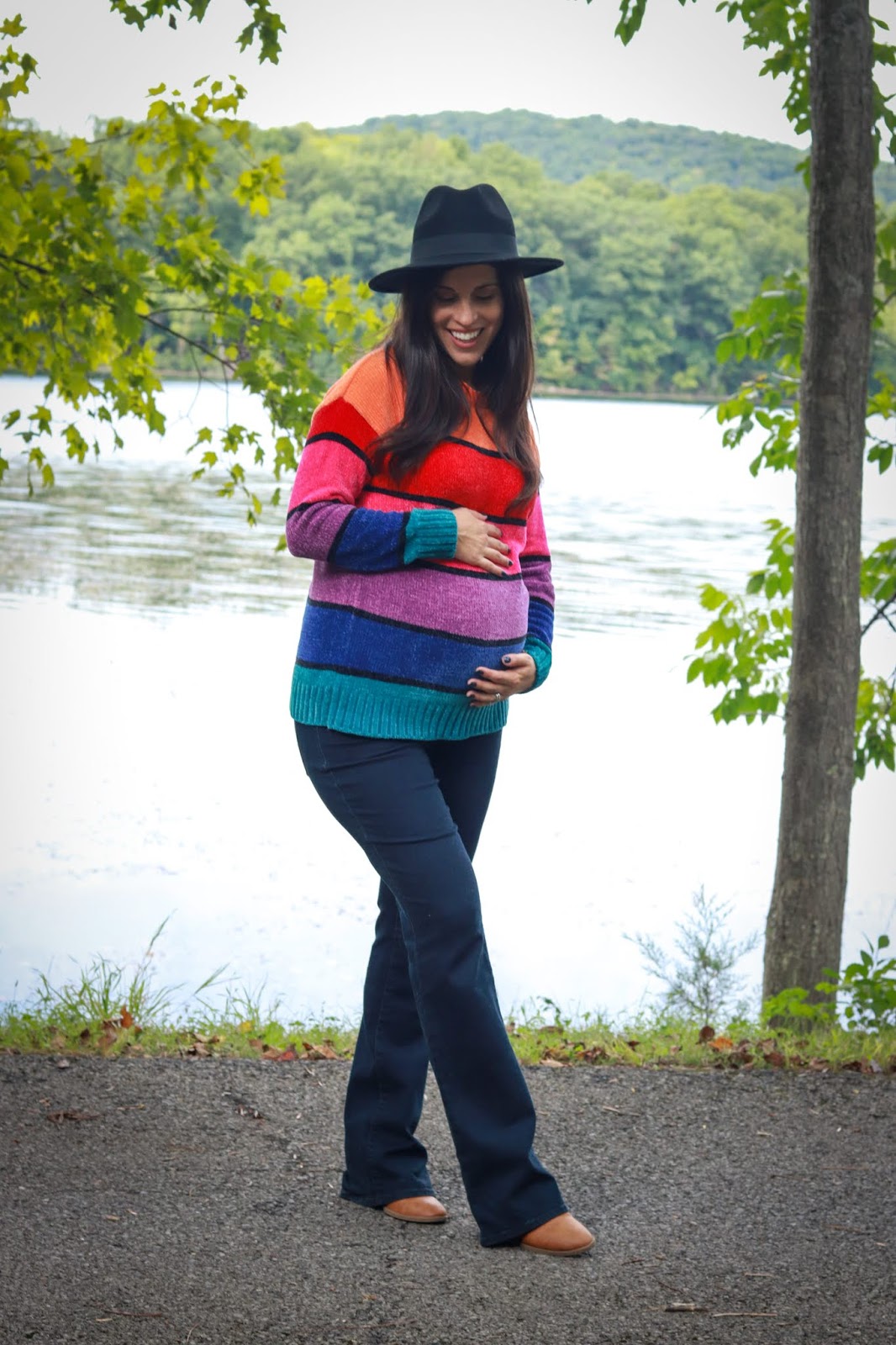 To be honest, I really haven't been feeling a lot of outfit posts lately. Summer felt like it flew by. But then again when doesn't it? I spent most of my days in cotton dresses, maxis, or the few pairs of jean shorts that I had. This is my first pregnancy where I am truly pregnant in the fall. I'm going to try and embrace these next two months and share some fall looks, even if I don't feel as glamorous and my tan is quickly fading bringing me back to my pale self.
I shared about our
first fishing trip
with the boys, and the campsite we stayed at was surrounded by this pretty lake. The temperatures definitely dropped for us over the weekend just in time for fall to let us know she has arrived. I jumped at the chance to throw on my new sweater and put the boys in their vests for a nice walk along the water.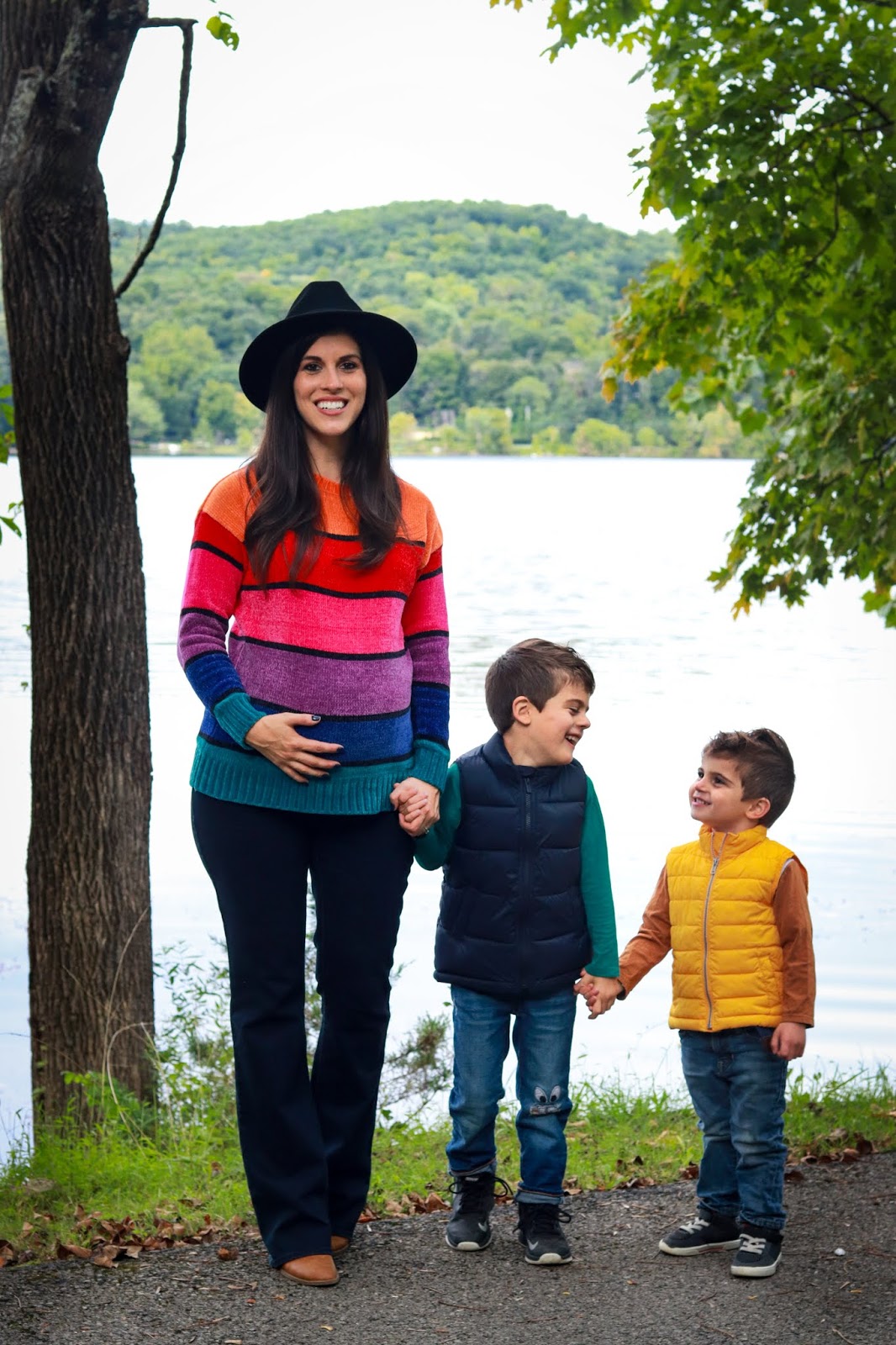 Funny story about
this rainbow sweater
, I took the boys shopping with me a few weeks ago, which was interesting, but that's another story. I was between this rainbow striped sweater or a more traditional one with fall colors. I liked both of them and couldn't decide so I asked them what they thought. Both of them right away wanted this one. I asked them why they liked it so much and little nugget said, it looks like candy! A chimed in and said, yeah it looks like skittles. I had to laugh because sweets are always what they're thinking about. I decided to get it even though it's brighter than what I would normally wear for fall, and I'm glad I did. It breaks up some of my more traditional pieces and adds a little something extra.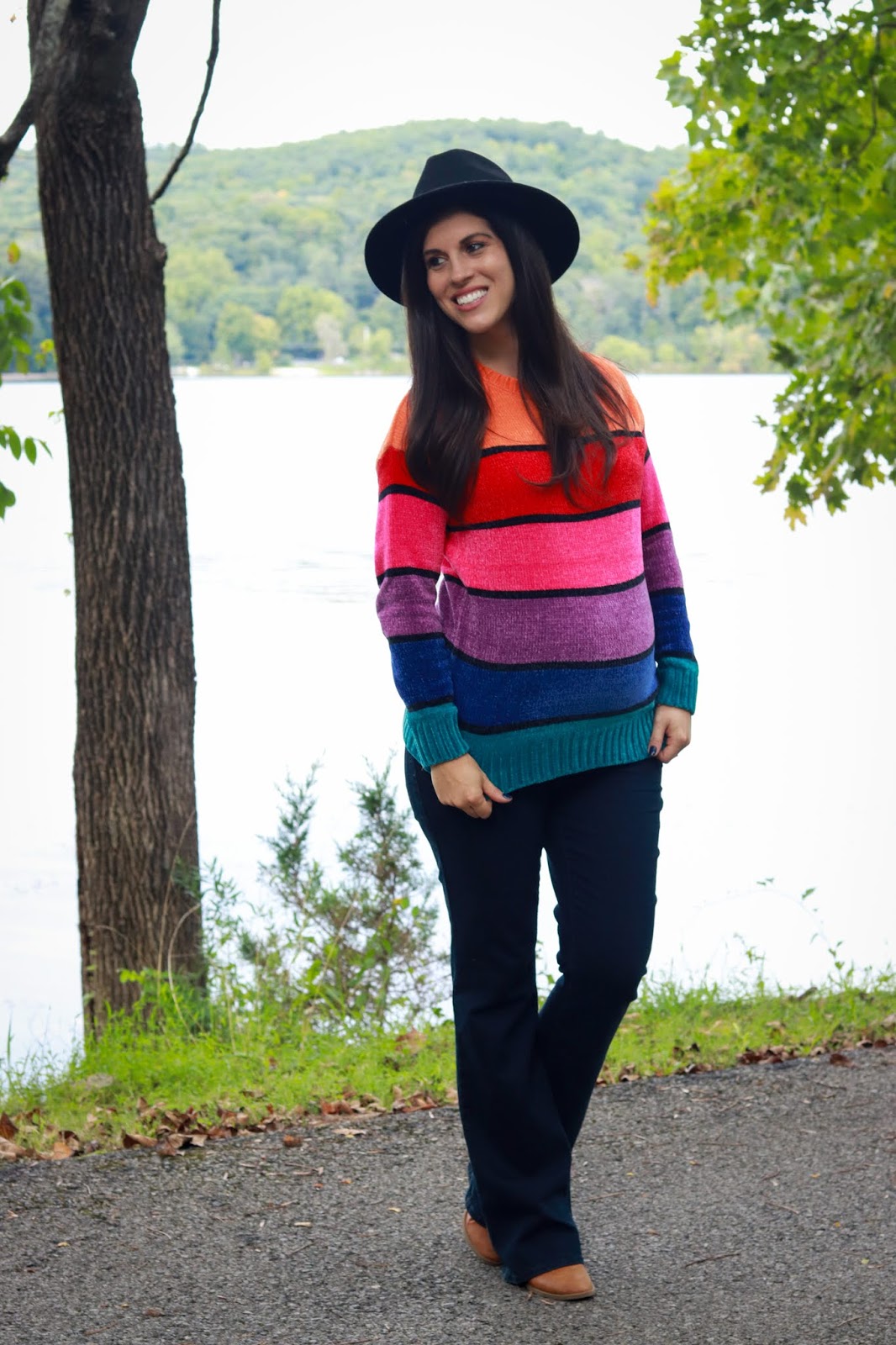 I'm wearing a size small with plenty of room to give so if it works for my growing belly someone who's not pregnant can definitely pull this off. I'm looking forward to wearing it after baby boy gets here for a baggier more relaxed look. Of course I couldn't help breaking out my fall fedora and some booties. My mother in-law picked up
these bootcut jeans
for me which I wasn't sure about at first because I haven't worn bootcut in foreverrrr. It's been skinny jeans here for years. It was kind of nice to mix it up a bit and I actually really like the fit of these. Since I'm on the shorter side I wouldn't be able to pull these off without wearing some sort of boot with them, or I would need to get them tailored.
Eric captured a few fun shots of the boys and I on our walk. It wouldn't be complete without some tree climbing, stick finding, or rock throwing. When they got up in the tree out of nowhere little nugget kissed my nose and it was the sweetest little thing. He kept doing it and I was eating it up until he started screaming that he thought he was going to fall out of the tree. Don't worry, he didn't, and I had the pleasure of walking away with a slobbery face.