Happy Friday, friends! We almost made it through the shortest (and usually the coldest) month of the year. I don't know about you but I'm looking forward to March and all things spring. It's been an interesting week here weather wise. One day it snowed, the next it was in the 50s. Everything is a wet soggy mess and my floors are not clean and shiny. Having three little ones and a dog makes that pretty impossible at this point. My mom is taking A and little nugget overnight so Eric and I can get some shopping and home projects done. I know I'll miss them like crazy, and we'll still have the baby with us, but it will be nice to hopefully have a little more peace quiet in the house.
Here's a look at some of my favorites from the week…
Baby C is 3 Months:
my sweet little man turned three months this week. While it feels like I can't remember what life was like without him, it also feels like I blinked and here we are. Time is such a tricky thing like that. I had three doctors appointments with him this week, I guess what better way to celebrate three months (total sarcasm there), and thankfully he is completely healed from his hernia surgery and we are seeing improvements with his NAM. They will be reconfiguring it soon since it's reached the point of how they designed it to accomplish what they needed to first. Now it's on to moving his center lip area, pre surgery. We did have his three month appointment and thankfully he hasn't lost weight but he hasn't gained any either. We are now switching his bottles, again, trying an extra ounce, and waking him in the middle of the night. He's been a night sleeper ever since 6 weeks. I'm trying not to get discouraged and know that we will do whatever we need to to get him to where he needs to be.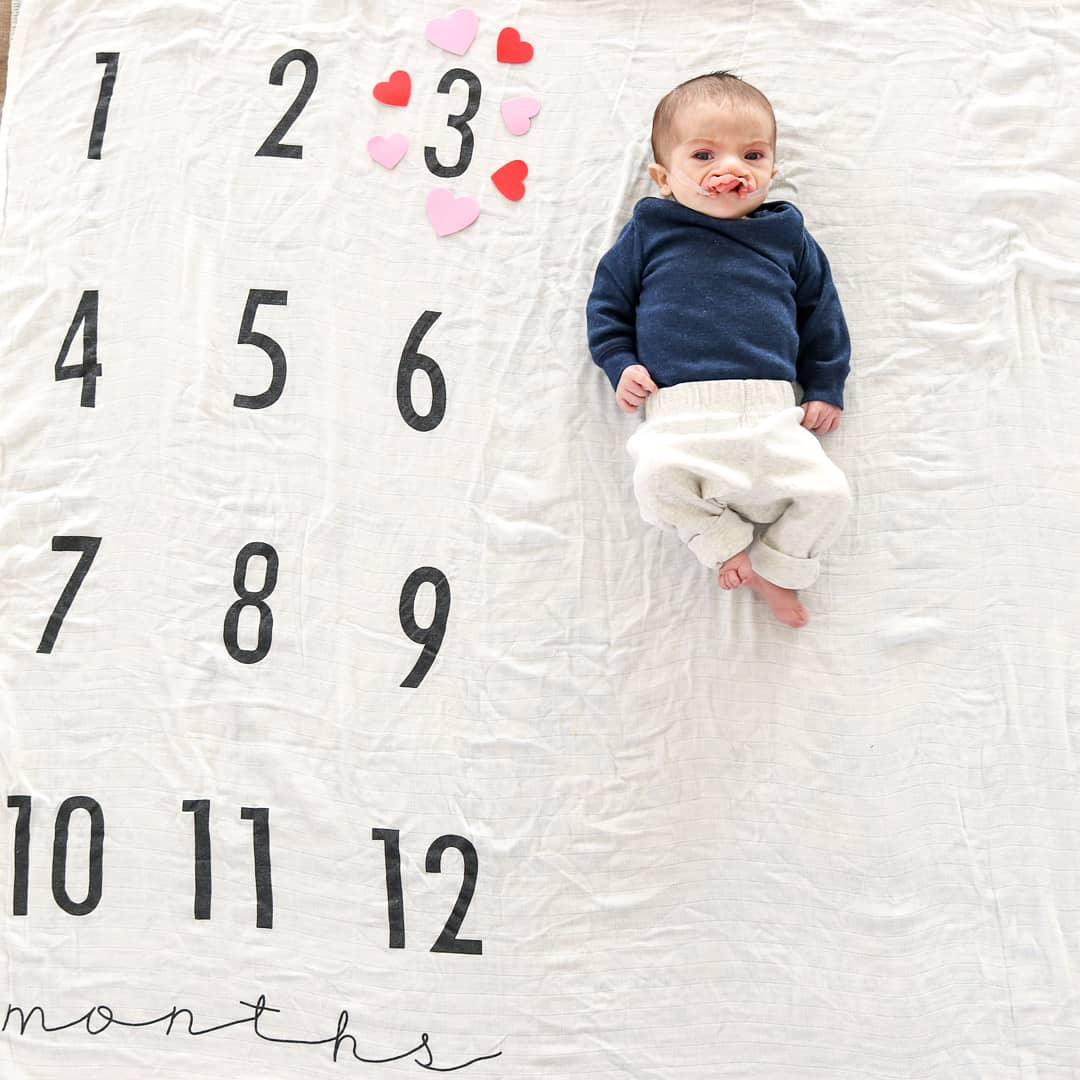 On Sunday We Brunch:
my sister put together this adorable girls brunch that was just what all of us needed. It was some of the crew that all went to Bermuda together for her bachelorette party, which I realized I never shared anything about that here. I'm going to
try
and put something together about places to visit, that beautiful pink sand beach, and link our amazing Airbnb that we stayed at. I made
this fruit pizza
for brunch and it came out really good. It was simple to make and I like to think that because it had fruit it made it somewhat healthy.
Snow, Snow, Snow:
we were graced with some of that beautiful white stuff this week. I realized when it's more of a mild winter I am much more appreciative of when it snows and not as bitter. It only ended up lasting a day and then melted all away. The boys enjoyed playing in it and of course we had to take baby C out for a few minutes. Let's rewind for a second though. Thank God we haven't gotten a ton of snow because the boys drove me crazy with getting out of the house to play in it.
They had an early dismissal and were home by lunch just when it started to come down. We finally located the snow pants in the basement that were tucked away in boxes. Wouldn't you know finding them ended up being the easy part after the shenanigans they put me through with these pants. Two tantrums later they ended up switching each others snow pants, then going with a completely different pair, that were too small mind you, and we finally got the whole pants debacle sorted out. Or so I thought. Now we move onto hats and gloves. Wellll, A wanted a specific hat, because it had to be that one, and sure enough no one knew where it was. After sending out a search party we finally realized it was in the car. Thankfully there were no issues with their boots because they actually like wearing them. Once they were outside they made a snowman, played in the Christmas trees, and ended up having a great time.
To Blog Or Not To Blog:
in case you missed it, I shared earlier this week some honest opinions about why someone
should or should not start a blog
. I want to thank all of you for your continued support and taking the time to share this with others.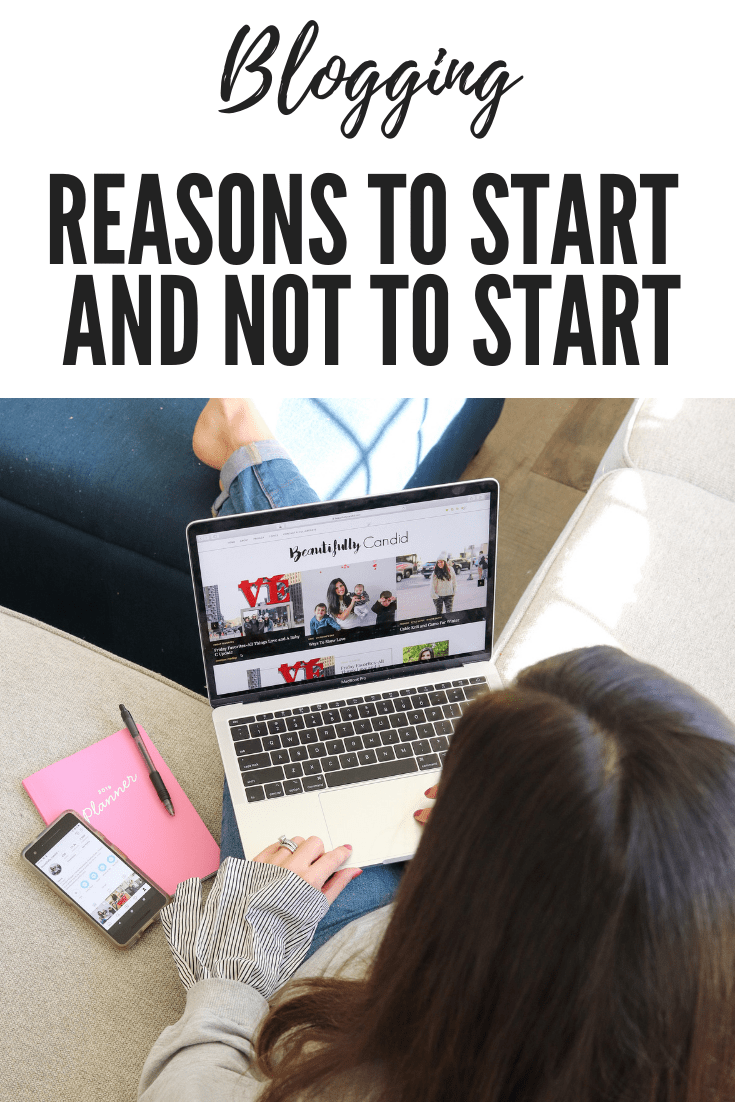 Favorite Finds:
This section contains affiliate links in which

I get commission for purchases or clicks made at no additional cost to you

. Thank you for your continued support.


I hit some sales this week that I couldn't pass up. I'm talking $2

flip flops

for the boys and things that I'm already starting to put away for their Easter baskets. It's never too early, right? I couldn't resist

these aviator sunglasses

for them, you all know we love our sunnies. I also got them both

swim trunks

that were on sale. I snagged

these jeans

for myself that I end up getting for $18. I also love shopping the end of season sales for things that I can save for next year. I'm torn between these two coats but don't know if I want to

go brighter

or

more traditional colors

. What do you think?
Our next projects on the house will be tackling renovating the bathrooms. We let A and little nugget pick the color for theirs and we're going with a woodland theme. I got
this adorable shower curtain
that happens to have a hedgehog on it which made for one very happy boy. I'm also working on storage for the boys playroom. I found two towers at Homegoods that we picked up but I also want to get
these cubes
to hold their baskets of toys. They're currently on sale but I'm not sure if I want to go with the
mint colored ones
or stick with my favorite,
classic white
. I also picked up
these drinking glasses
when I ended up breaking a few of ours. We're also on the hunt for a set of white dishes but for some reason are having a hard time pulling the trigger. So many places don't have things in store anymore, and the ones that we like online of course aren't in stock. Who knew it would be this hard to buy white dishes. If you have a set that you love I would love to hear about them.