I might be doing a little happy dance over here that March is around the corner. February wasn't horrible to us, but there's nothing like the hope of some warmer days on the horizon. It got me thinking about my spring outfits and ways to incorporate what I already own. I haven't done a ton of shopping lately because my master closet is still in the design phase, stayed tuned for some fun updates on that, and most of my things are tucked away in boxes.
I'm digging in some archives over here to take a look at some of my favorite outfits and past posts. These can easily transition over to inspiration for some spring looks.
This post contains affiliate links in which

I get commission for purchases or clicks made at no additional cost to you

. Thank you for your continued support.

Wearing White:
I used to be one of those people that never really wore white after that silly Labor Day rule. It wasn't until I actually found a pair of jeans that were stain resistant and stayed white. At the time they were called stay white jeans but they have since been revamped and are now called
the clean slate jeans
. I now
wear winter white
and think it's a great transition piece into spring and goes great with pastels.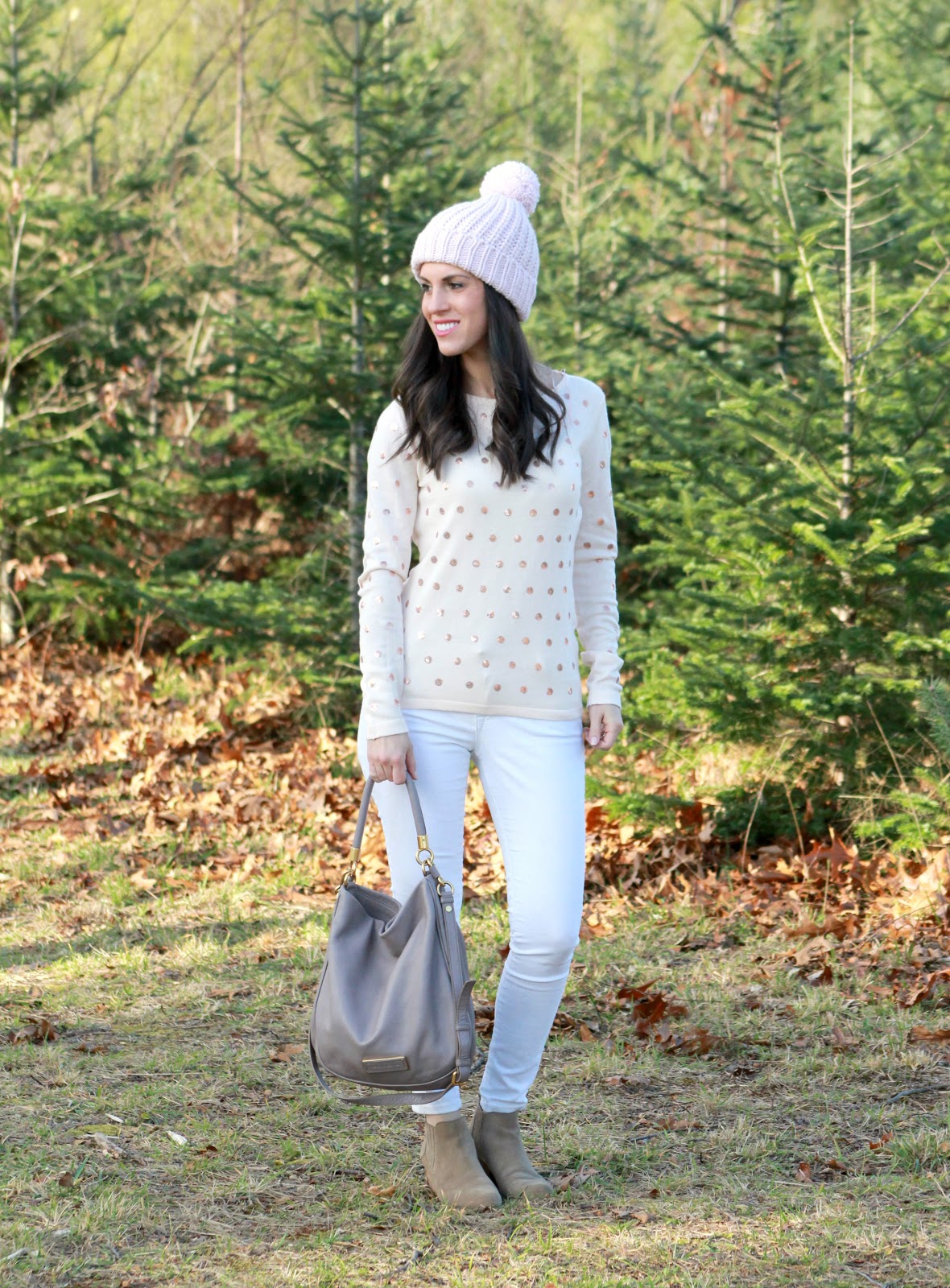 Blush Colors:
continuing on this white jeans train, another color I was never really a fan of was
blush tones
. There was just something about it that felt really girly to me and I never really gravitated towards it. Well, here comes 2017-2018 and what's a blogger to do with seeing blush on a major trend? You try it out. And guess what? You end up liking it. Blush might not be in everyone's faces anymore, but it's a color that's stuck with me and is one of my favorite spring staples now.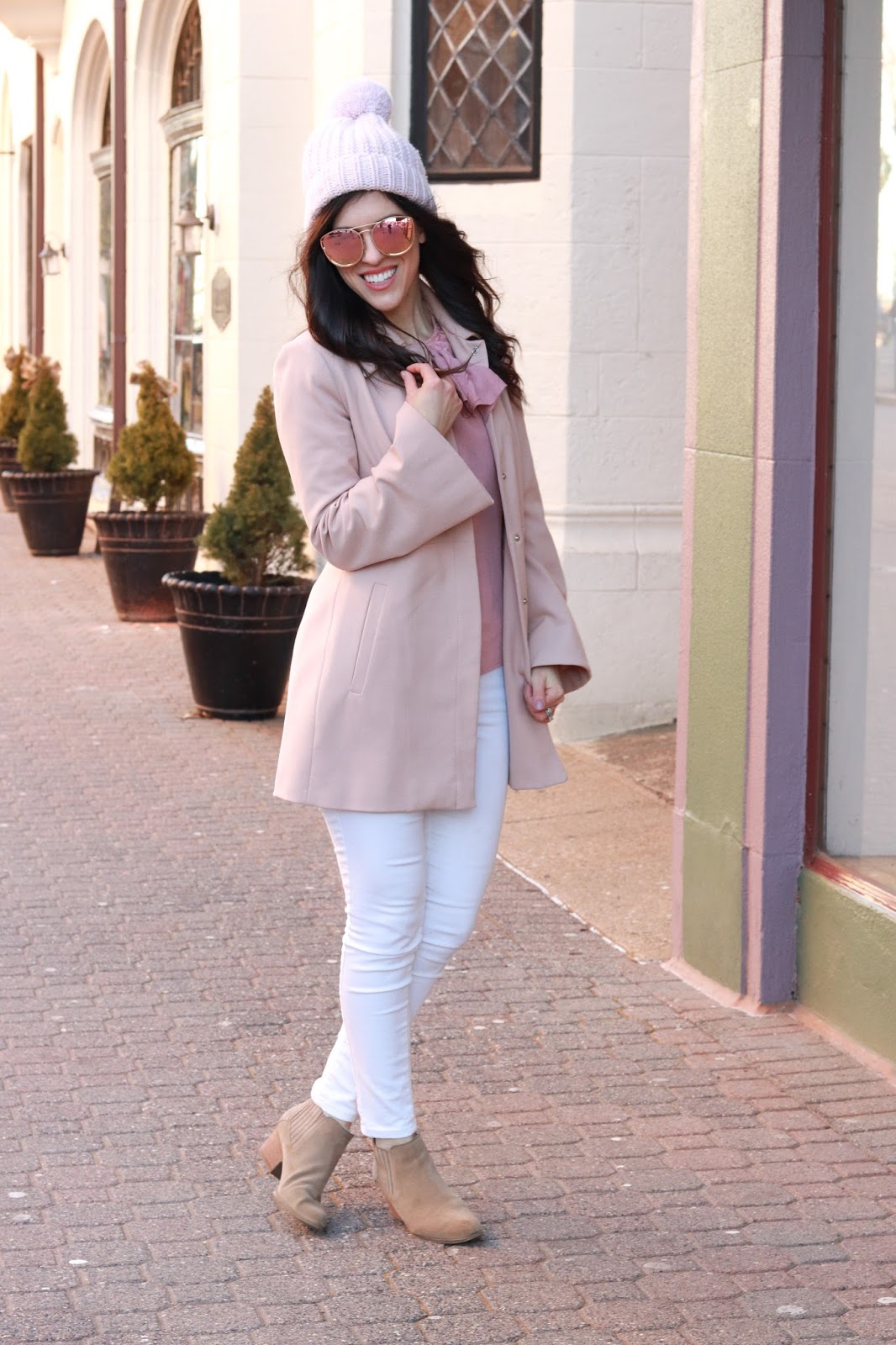 Jumpsuits:
I love a
good jumpsuit
. The whole going to the bathroom part is still a thorn in everyone's side, but I think we all look past that. A
jumpsuit
is a great way to transition into spring. They have a lot of long sleeve ones to choose from or you could get a short sleeve one and put it with a blazer or fun jacket.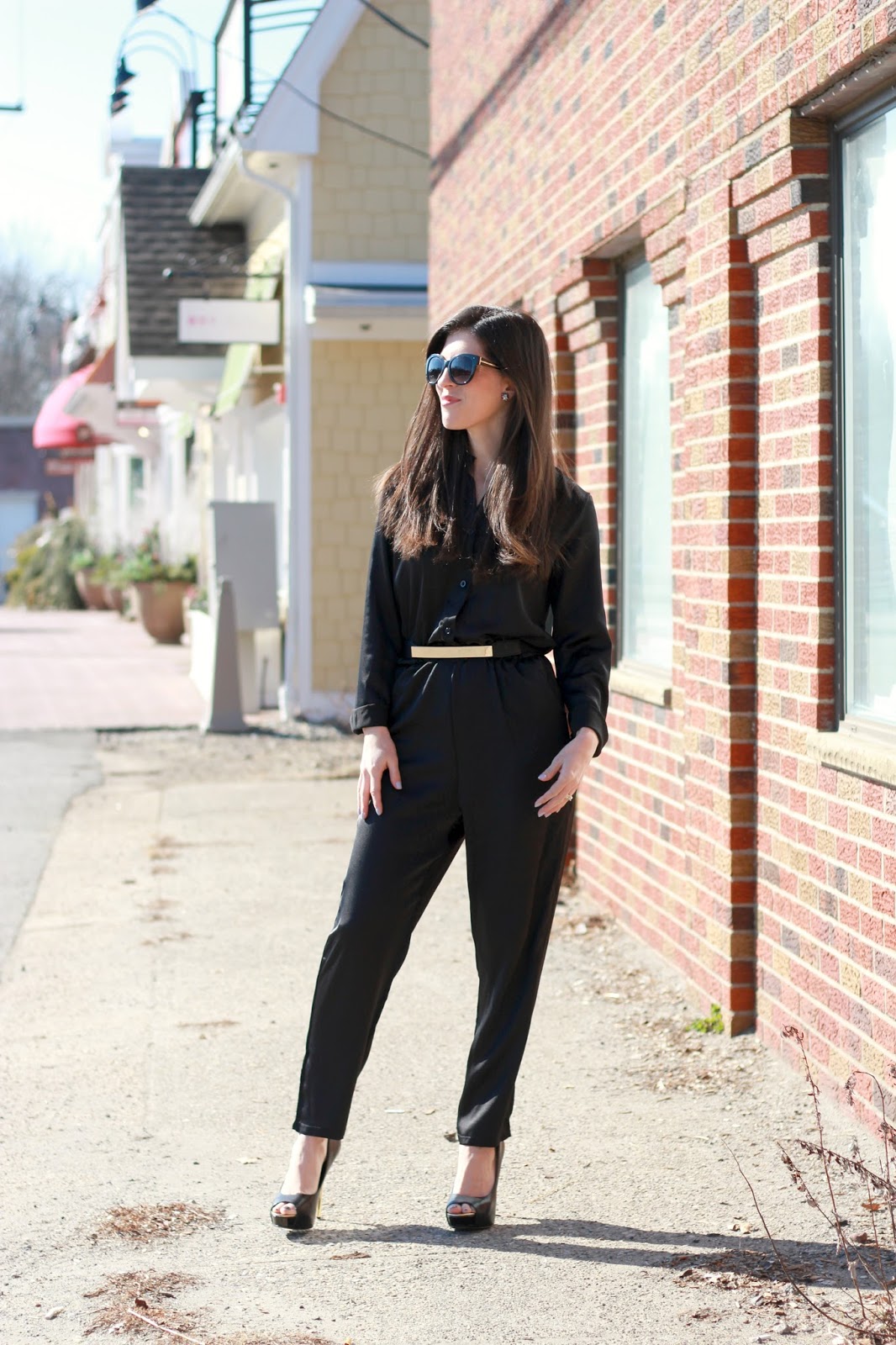 Put a Jacket On It:
one of my favorite layering pieces in the spring is
a fun jacket
. I recently picked up
a swing front suede jacket
in a grayish color and think it will be great for spring. You can also never go wrong with a
jean jacke
t. I also have a blush bomber jacket and love a good biker or
moto jacket
. Jackets are an easy piece to transition an outfit for those tricky days where it's cooler at night and in the morning and then warner during the day.
Put Your Sweater Over Your Dress:
we all have a bunch of sweaters from winter that keep us nice and cozy. I love a fun dress in the spring but sometimes it's still too cold to wear some of my short sleeve ones. A great solution to that is throwing a sweater over it. When I first took this look into my office everyone loved it and ever since this has been my go-to to get more wear out of those season specific outfits instead of leaving them sit in my closet.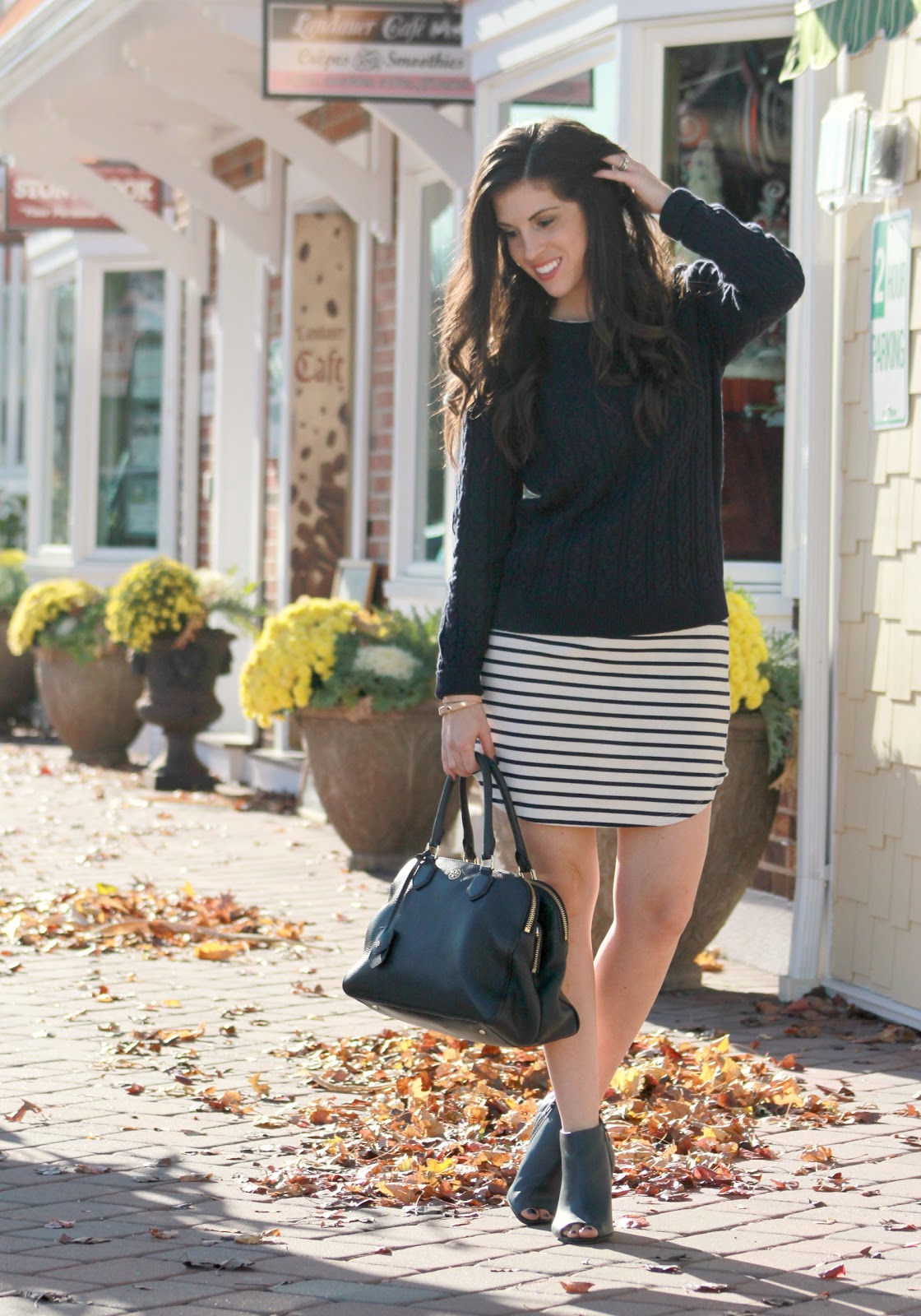 What are some of your favorite spring transition pieces or do you keep it more season specific?