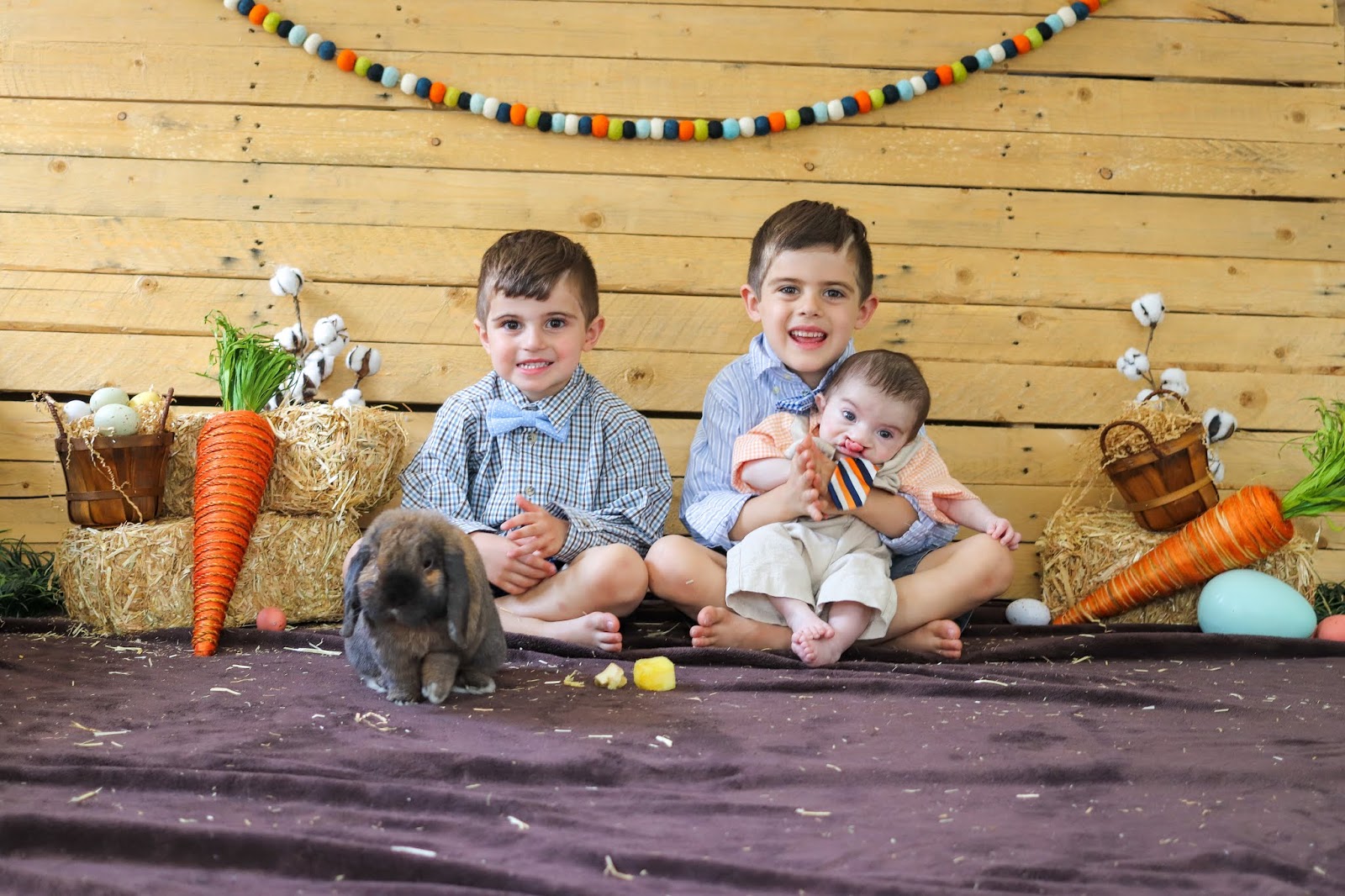 What do you get when you bring three brothers together and an extra fluffy hopping friend? Easter adorableness overload.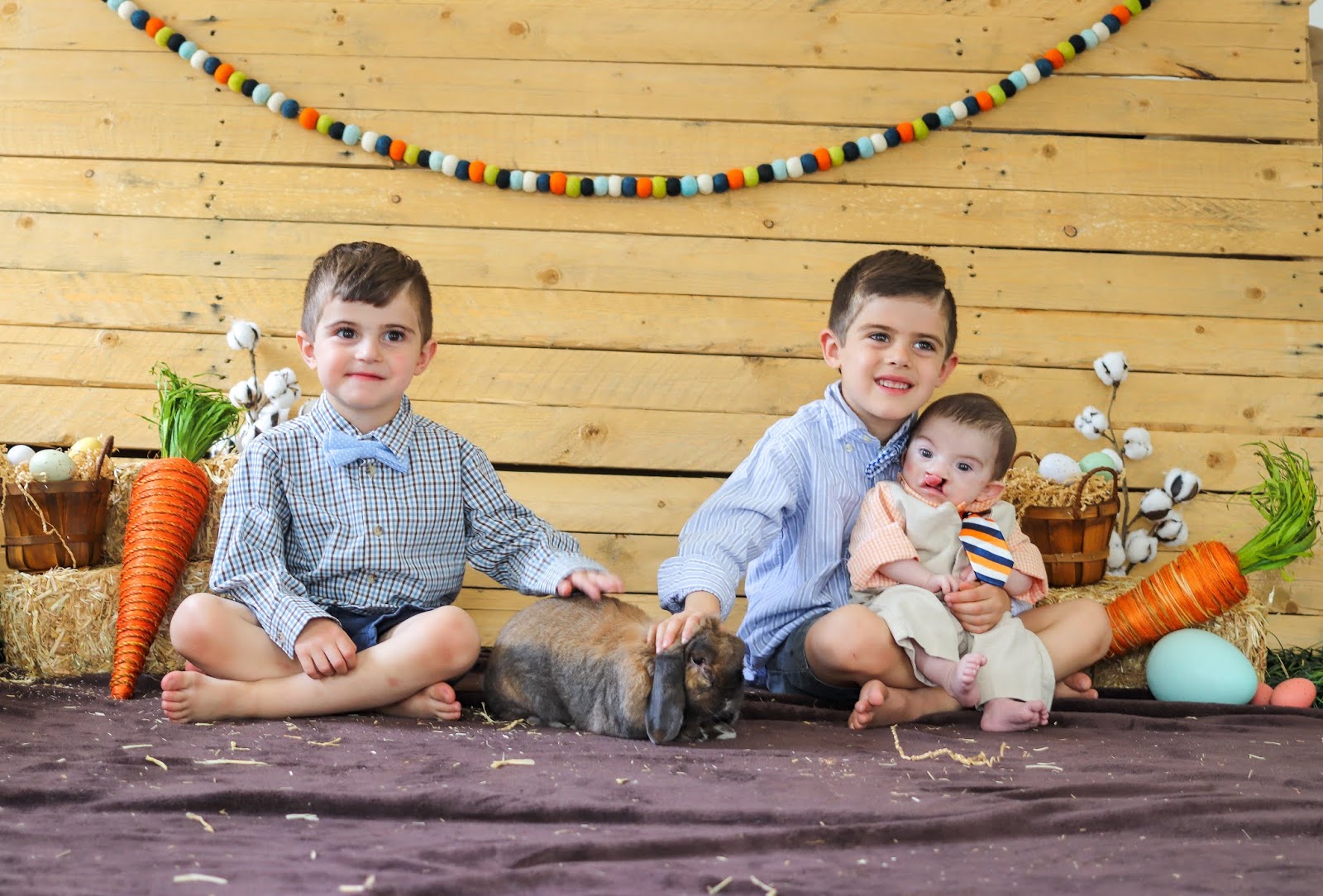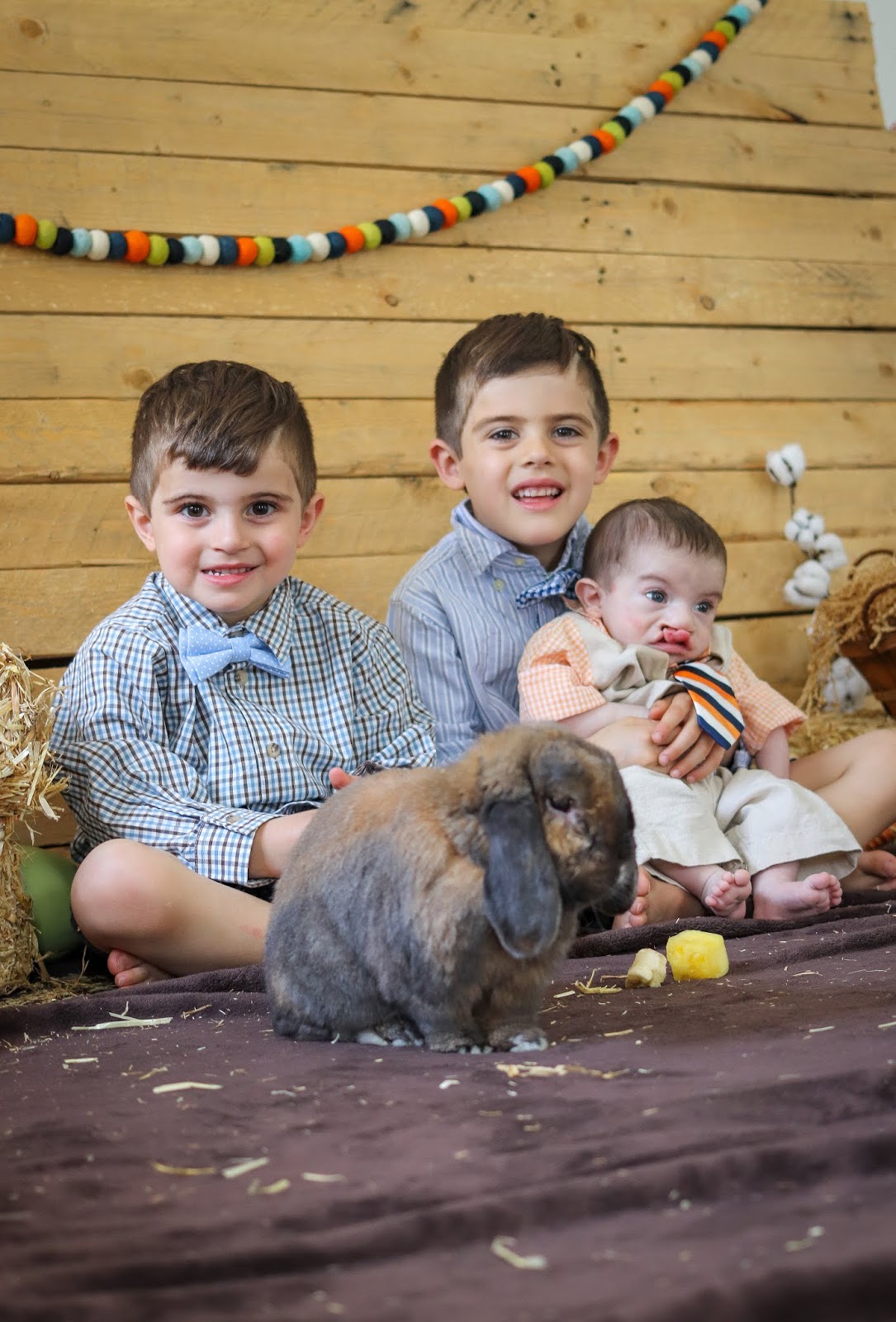 Easter week is always a special week for us. It's a time of reflection and thankfulness for the ultimate sacrifice that our Savior paid for us. It's also a time where we create some of our favorite family memories as well. We had a very special visitor this weekend that I think has all of us wanting our own rabbit even more now. Yup, that's right, our friend brought over her sweet bunny, Marty, for the boys to take pictures with.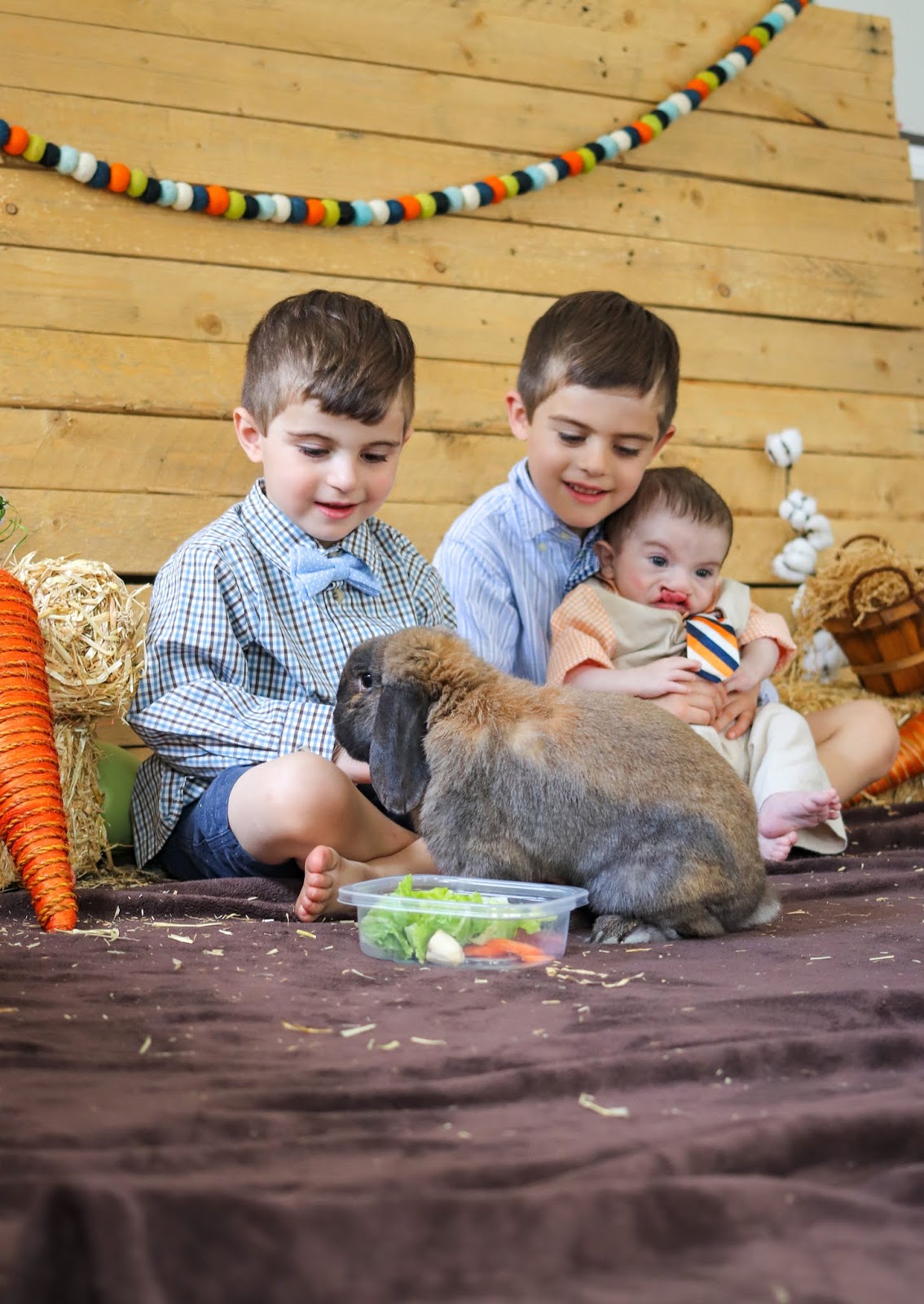 If you've been following me for awhile then you know this is one of my favorite times of year to take pictures of the boys. It's a tradition we started 4 years ago now and don't plan on stopping anytime soon. You can see some of our previous years
here
,
here
, and
here
.
This year was extra special for us since it's baby C's first Easter. He's wearing the same outfit that his brothers all wore for their first Easters. I knew it would be a little big on him but it ended up working out pretty well. It fit him fine in the length and then I just rolled the sleeves to make them work.
You can imagine the boys excitement when they knew the bunny was coming. It was really cute because A wanted to help me with the setup and backdrop for these pictures. He set out the hay, the eggs, and those extra large carrots. He did find out my hiding place for things though. He followed me over to a closet where I had everything and then said, ohhh, so that's where you keep things. Oops. Time to find another hiding place.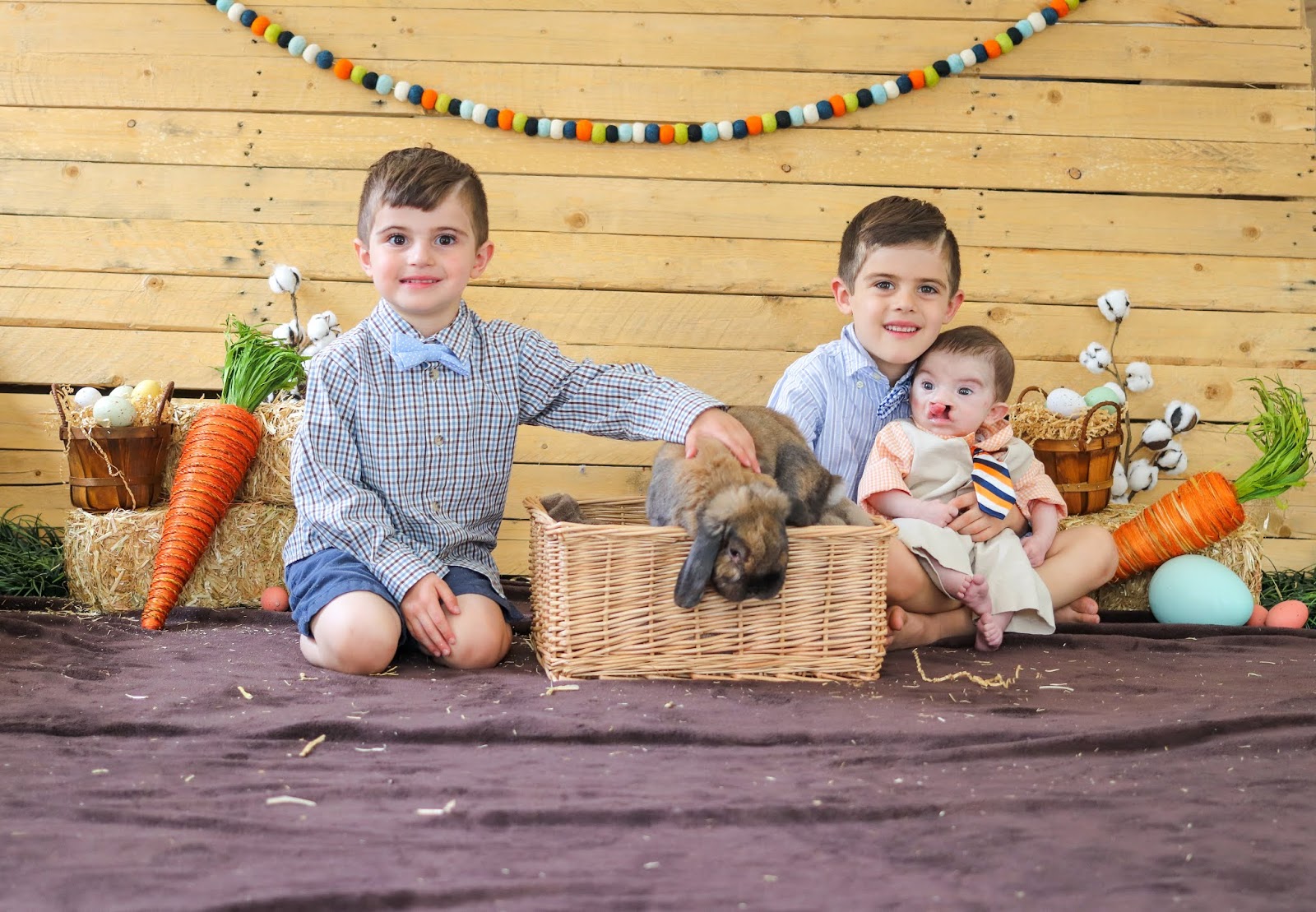 When the bunny arrived the boys were immediately glued and wanted to hold him so bad. He was a little wound up because he was just driving in the car and needed to get some energy out. We thought it would be cute to have him sit in a basket but that didn't last too long because he had other plans. Which was fine. The best piece of advice I could give is, just go with the flow when kids and animals are involved. Both can be so unpredictable.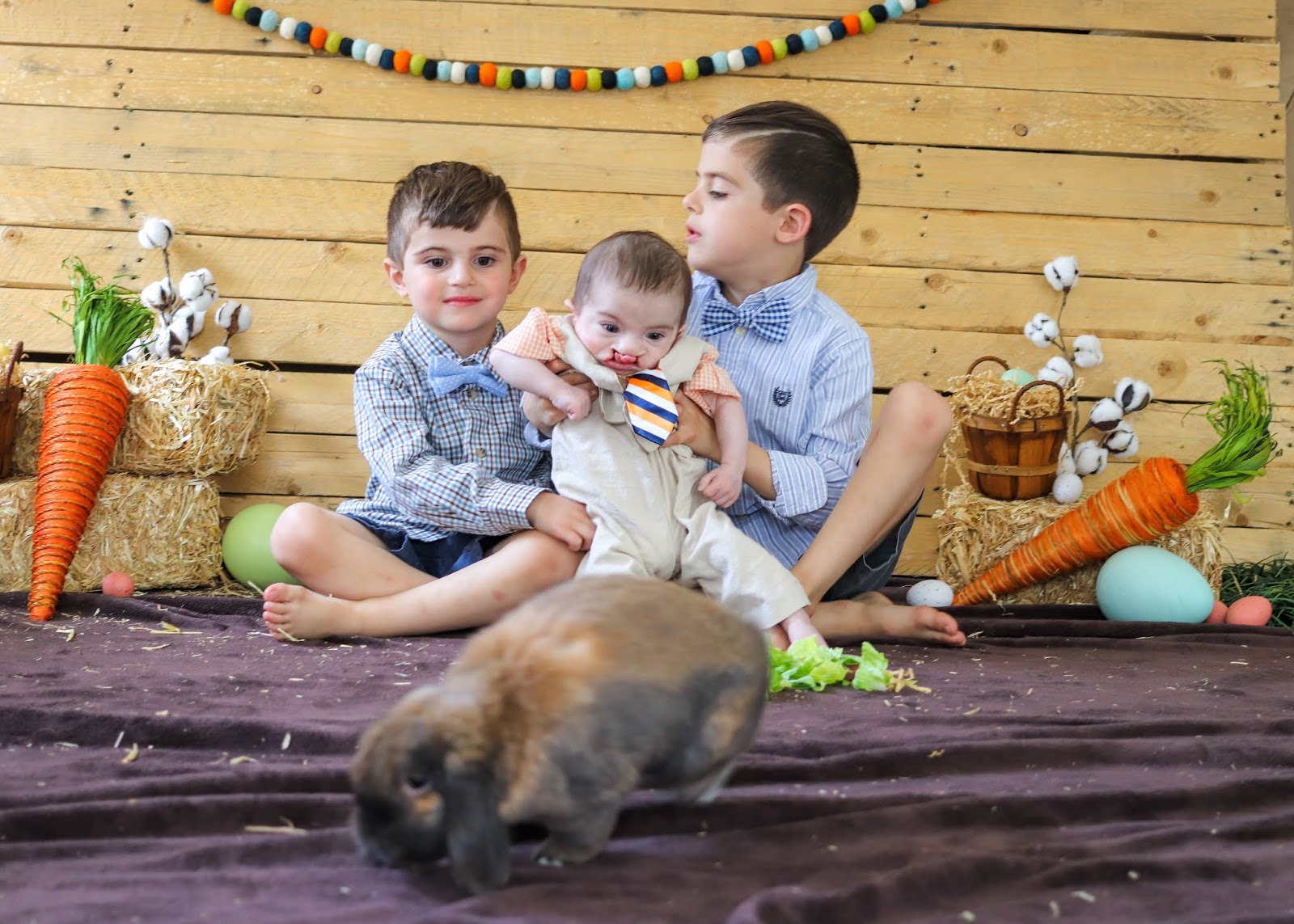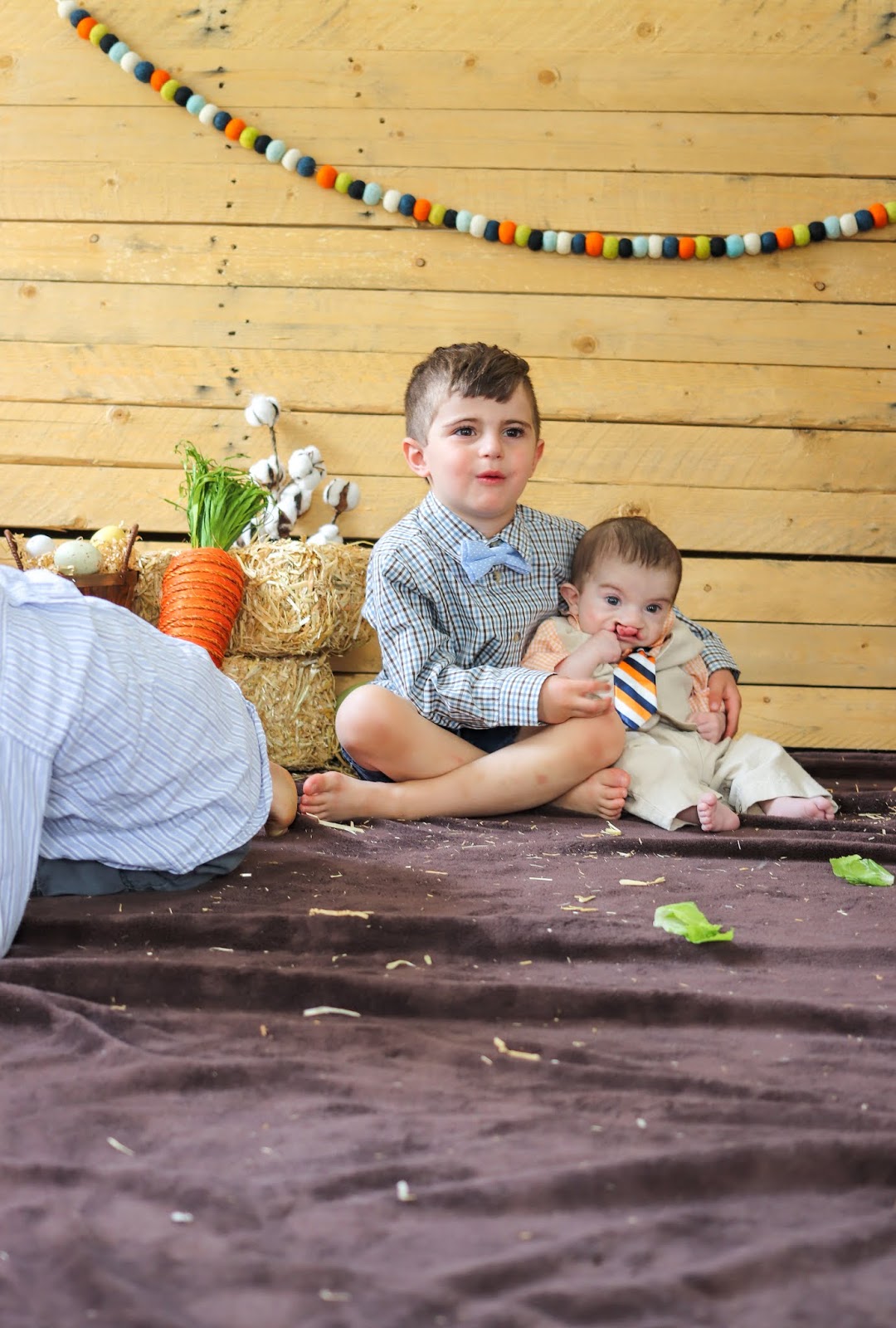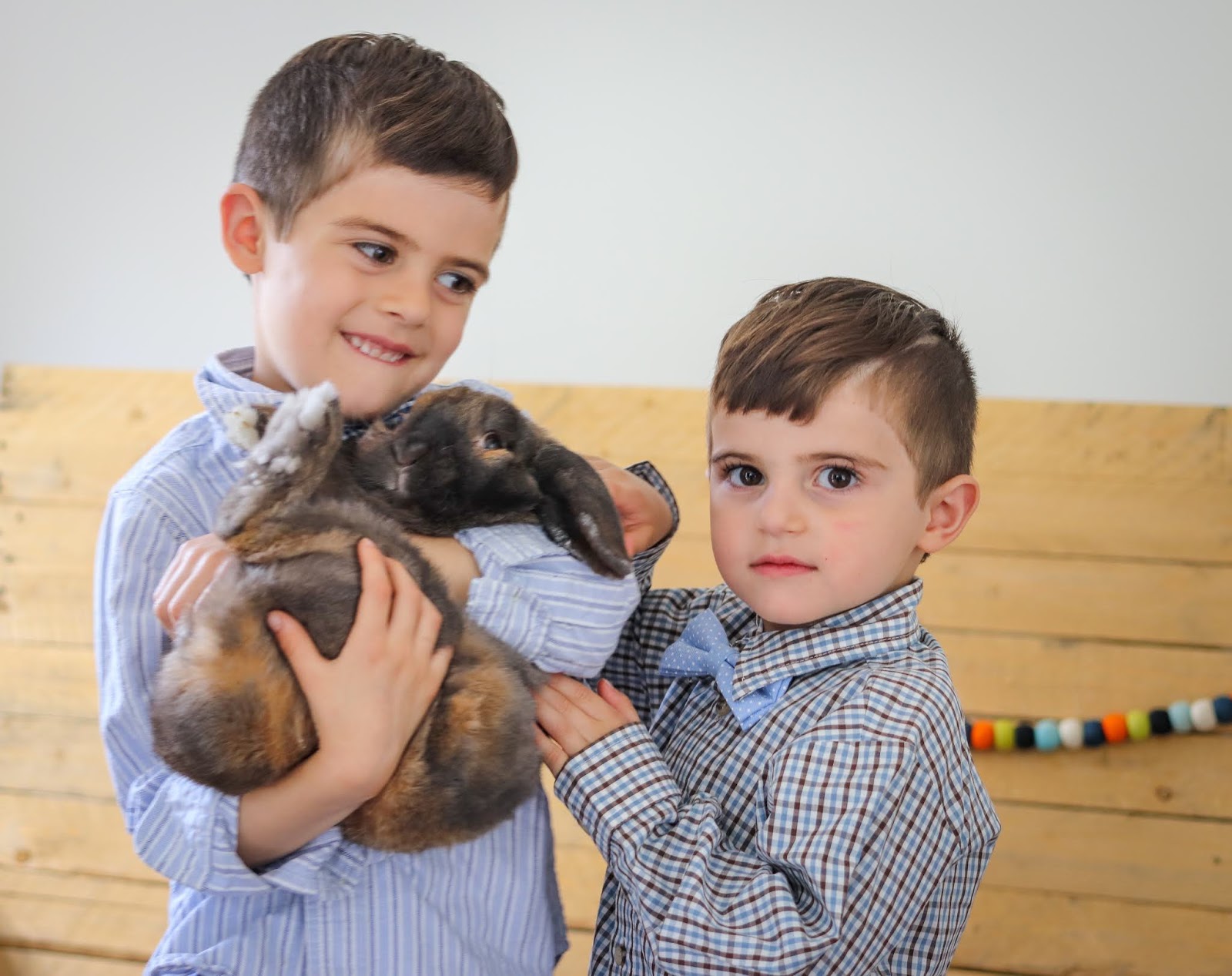 Even with him hoping out of the basket, the boys loved watching his every move and were still itching to hold him. We tried to switch it up and have little nugget hold the baby but he got so upset when his big brother handed him over. It wasn't because he didn't want his little brother, he just wanted to hold that rabbit so bad.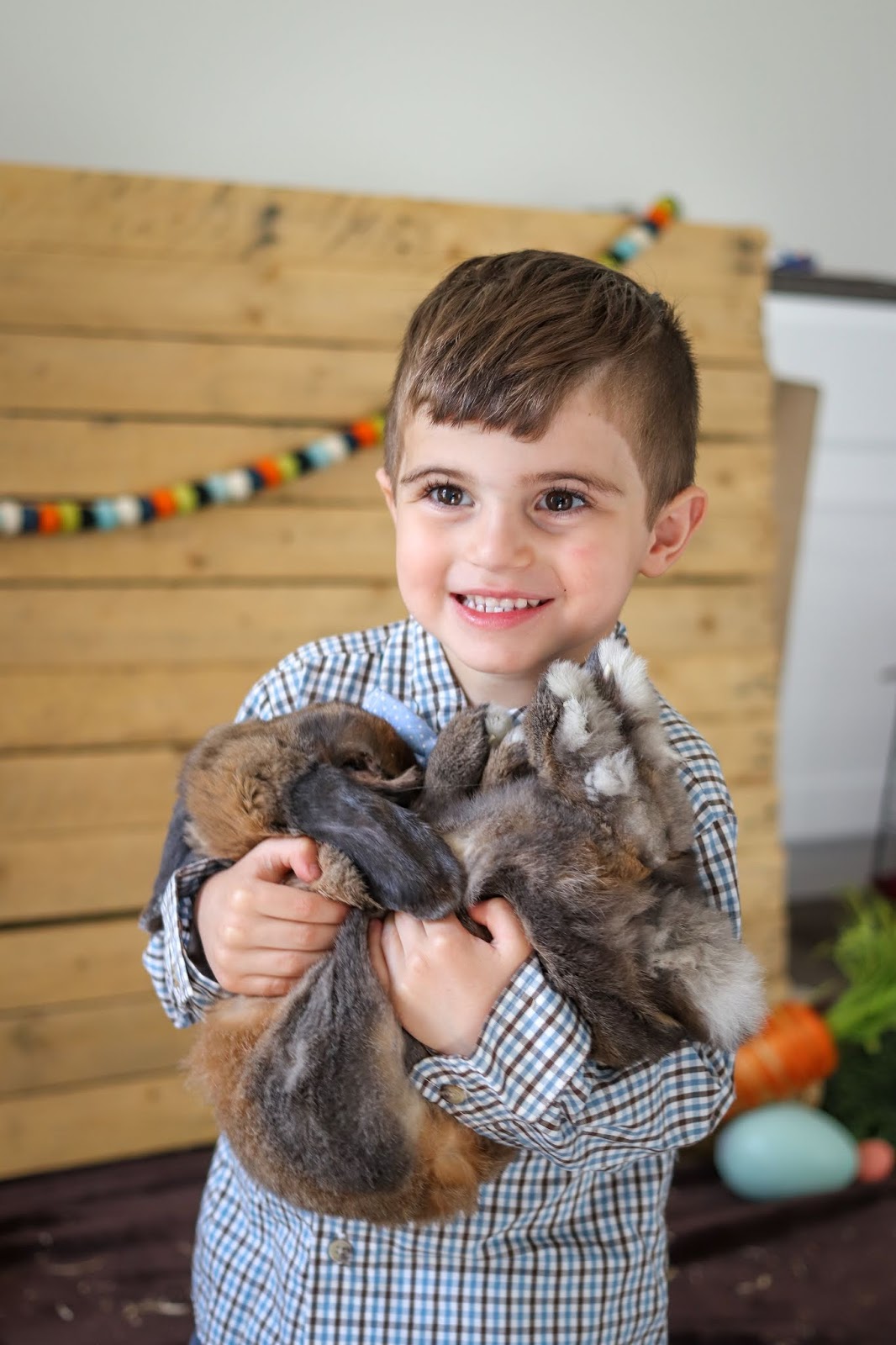 Look how happy he was once he got to hold him.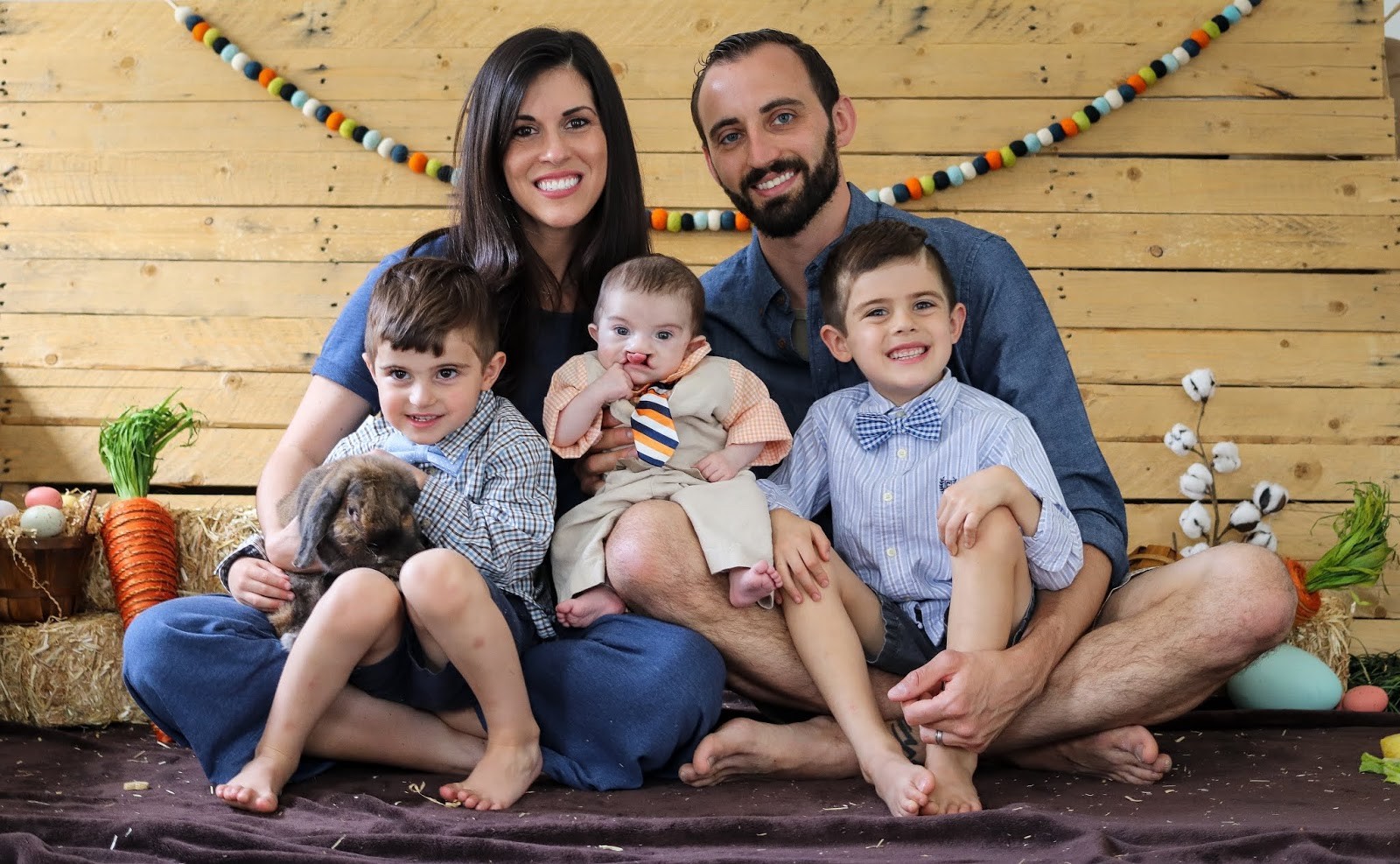 Of course we couldn't pass up an opportunity to all get some family pictures and capture these special moments together.
Do you have any Easter traditions you look forward to?