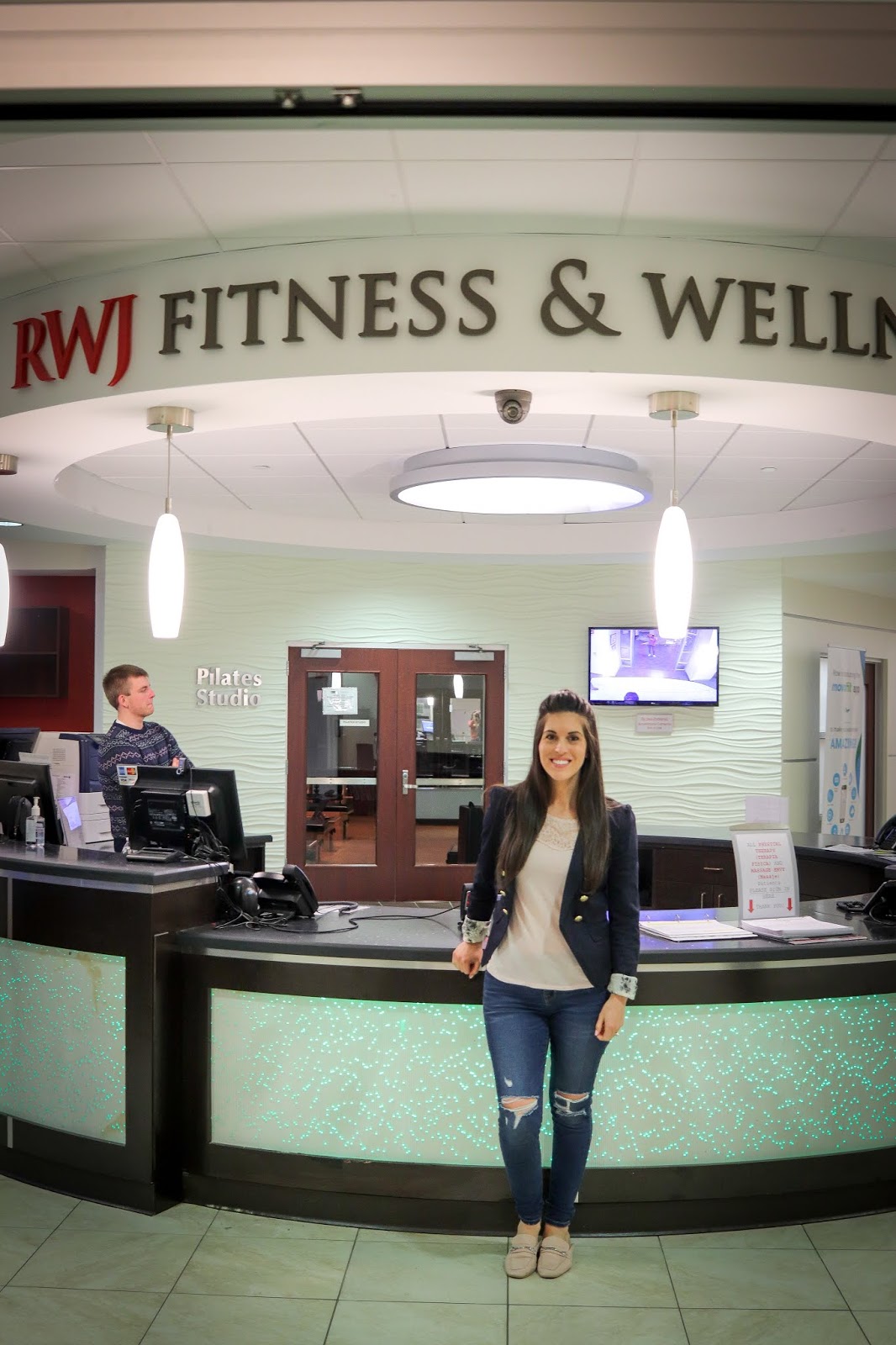 Oh, the invigorating smells of spices that fill a room with fragrant aroma. There's something special about cooking for your whole family, and even better when they enjoy it. I always feel like I conquer a big mom win when I make something that my whole family will eat. Does anyone else have kids that bring out all the dramatics when it comes to new food? My kids are usually thrown off by texture or color of something. However, I've never really been one to cook something separate for my kids and have always encouraged them to at least try it once before they say if they like it or not. I would say 8 times out of 10 they usually end up surprising themselves, and guess what…they like it!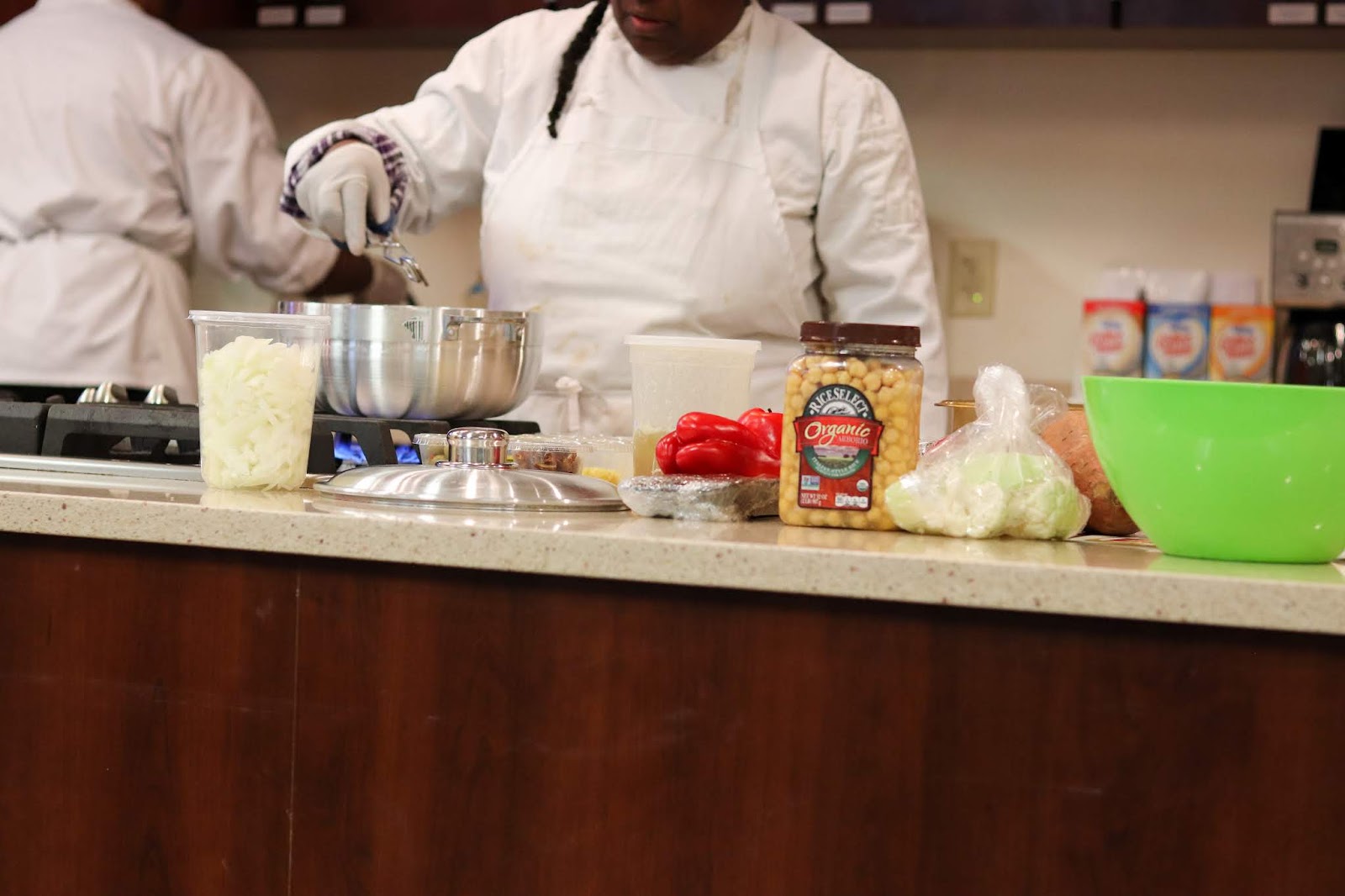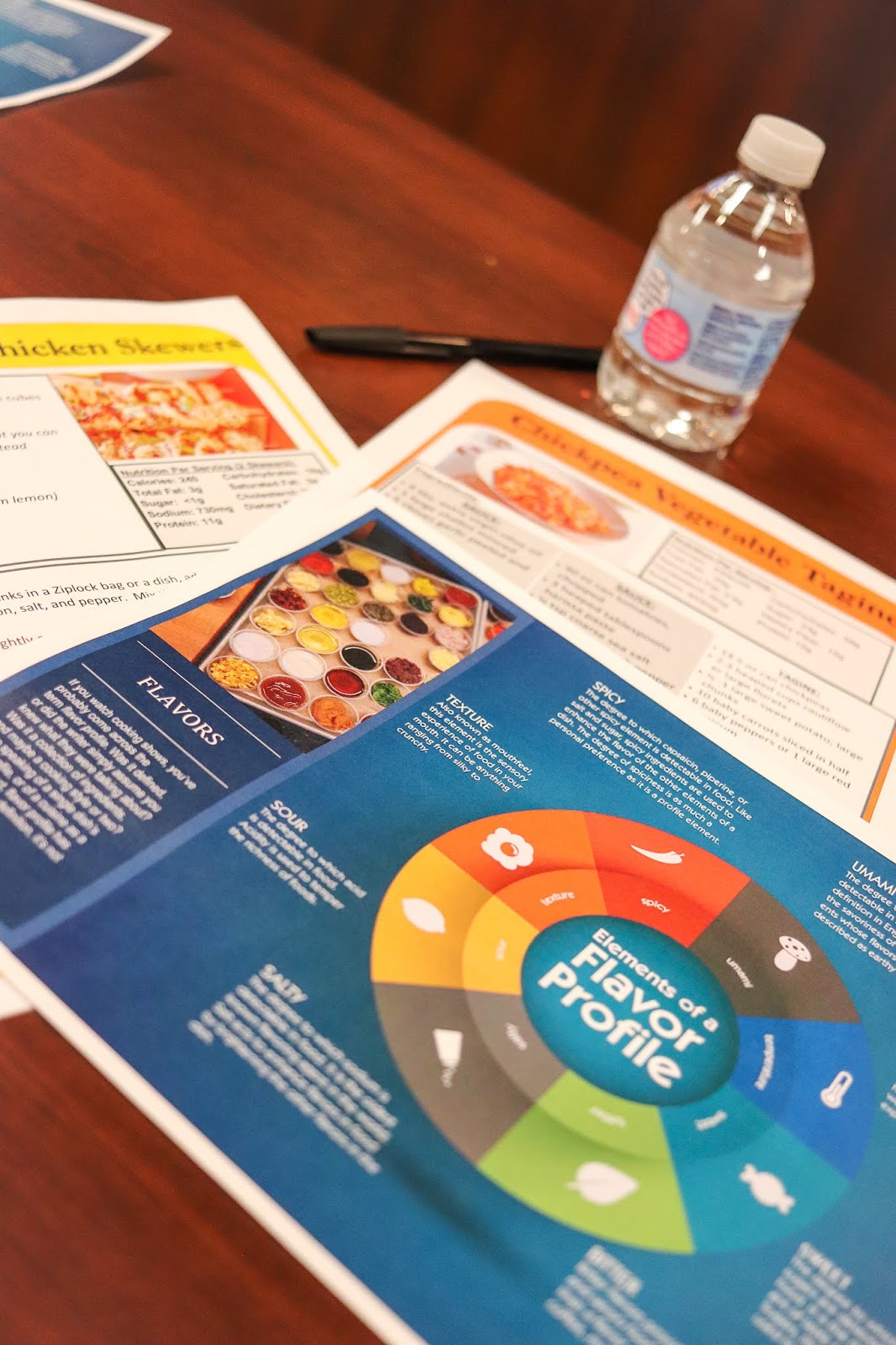 Not only was it informative to learn how to prepare some new and creative dishes, but I also enjoyed learning a little bit more about the history. We were provided with several handouts to take home with us and one of them highlighted the elements of flavor and how each category is broken down. They also touched upon how spices have been of major importance for many nations, dating back years throughout history. Some wars even broke out over spices because of the importance they played in those regions, and helped to define their culture.
The dishes that were prepared were inspired by Northern Africa, Greece, and Morocco. My two favorites were the Lemon Chicken Skewers that was Greek-inspired and the Vegetarian Tagine that was Moroccan-inspired. They were bursting with flavor and really gave that party-in-your-mouth experience.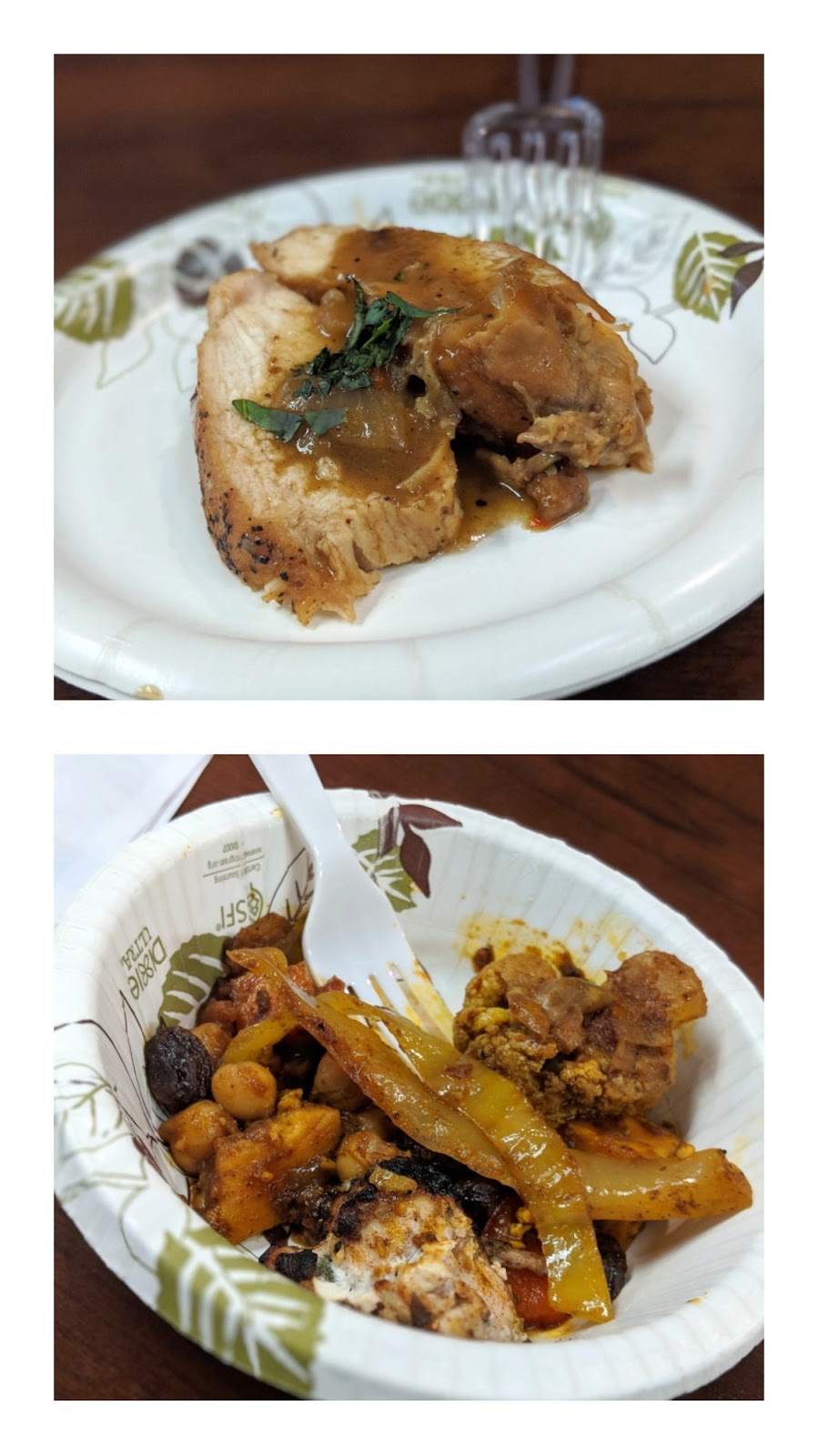 What I also really liked about this whole experience was how
RWJBarnabas Health
provides these cooking series' to everyone, to be able to come to become inspired, learn new and exciting things about various cuisines, and sample lots of tasty dishes. I also really liked how the chefs that were showcasing their dishes at this class were apart of the culinary division of a non-profit called
Elijah's Promise
. It's a local organization that brings the community together and believes that food changes lives.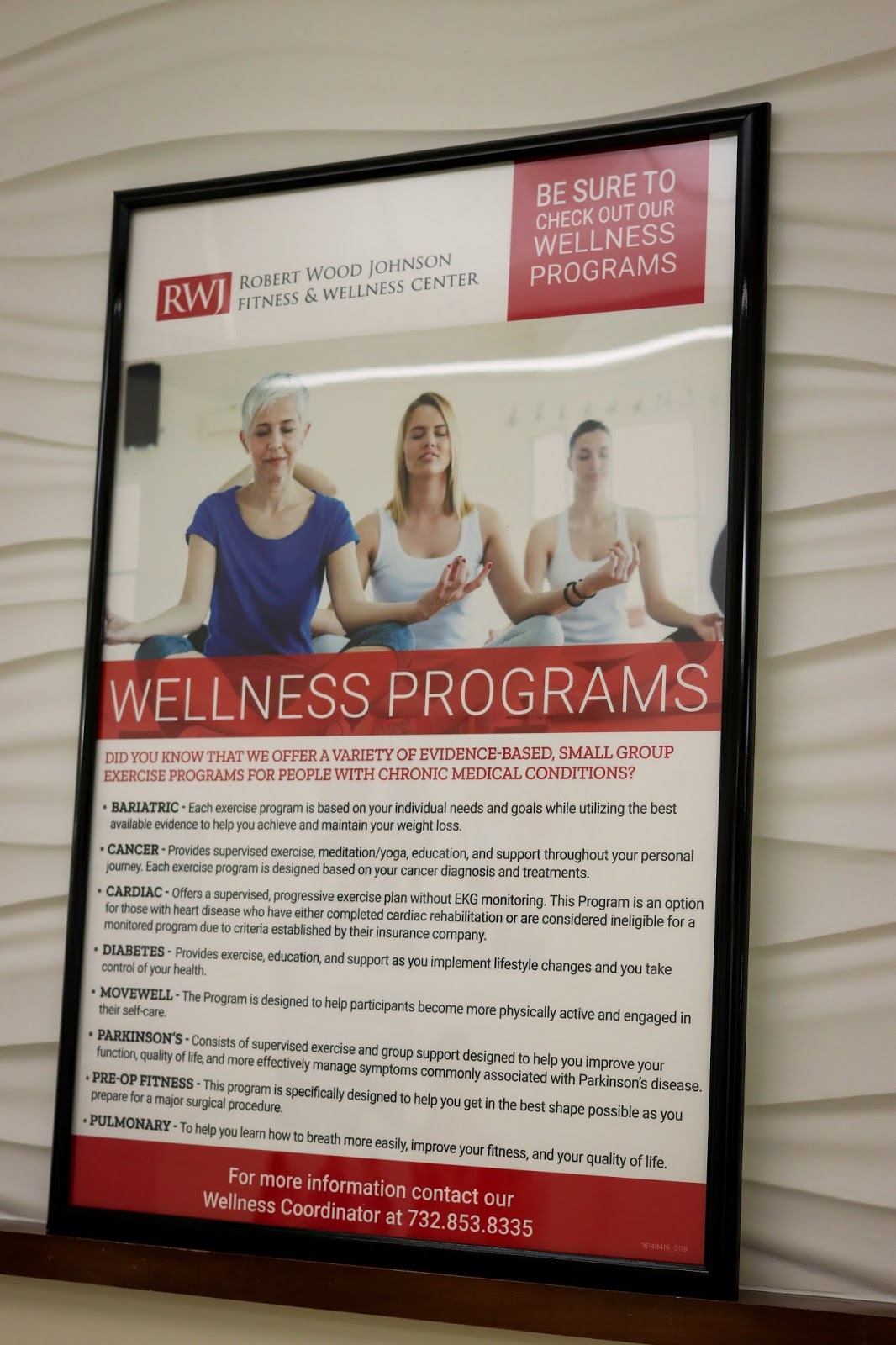 One of my favorite takeaways from the class was something the chef shared. She explained that food should be an experience. I loved that so much, because it's so true. If you think about it, we could all probably find a certain smell or a dish that brings us back to a specific time and place. It could be culturally related or maybe something specific a relative or grandparent made. For me, I can always remember my grandmother cooking us scrambled eggs and bacon every time we came over. It's not the most glamorous dish, but that simple meal brings me so many memories. It could have been 2pm in the afternoon and sure enough, we knew we were getting some eggs. My grandmother was 100% Hungarian so we also grew up with dishes like Stuffed Cabbage and Halushka. My grandfather was 100% Czech so we got to eat things like Goulash, which I got to taste firsthand when Eric and I
traveled to Prague
. The rest of my background is Italian which made our trip to
Italy
even more special, along with having the chance to enjoy those savory meals.