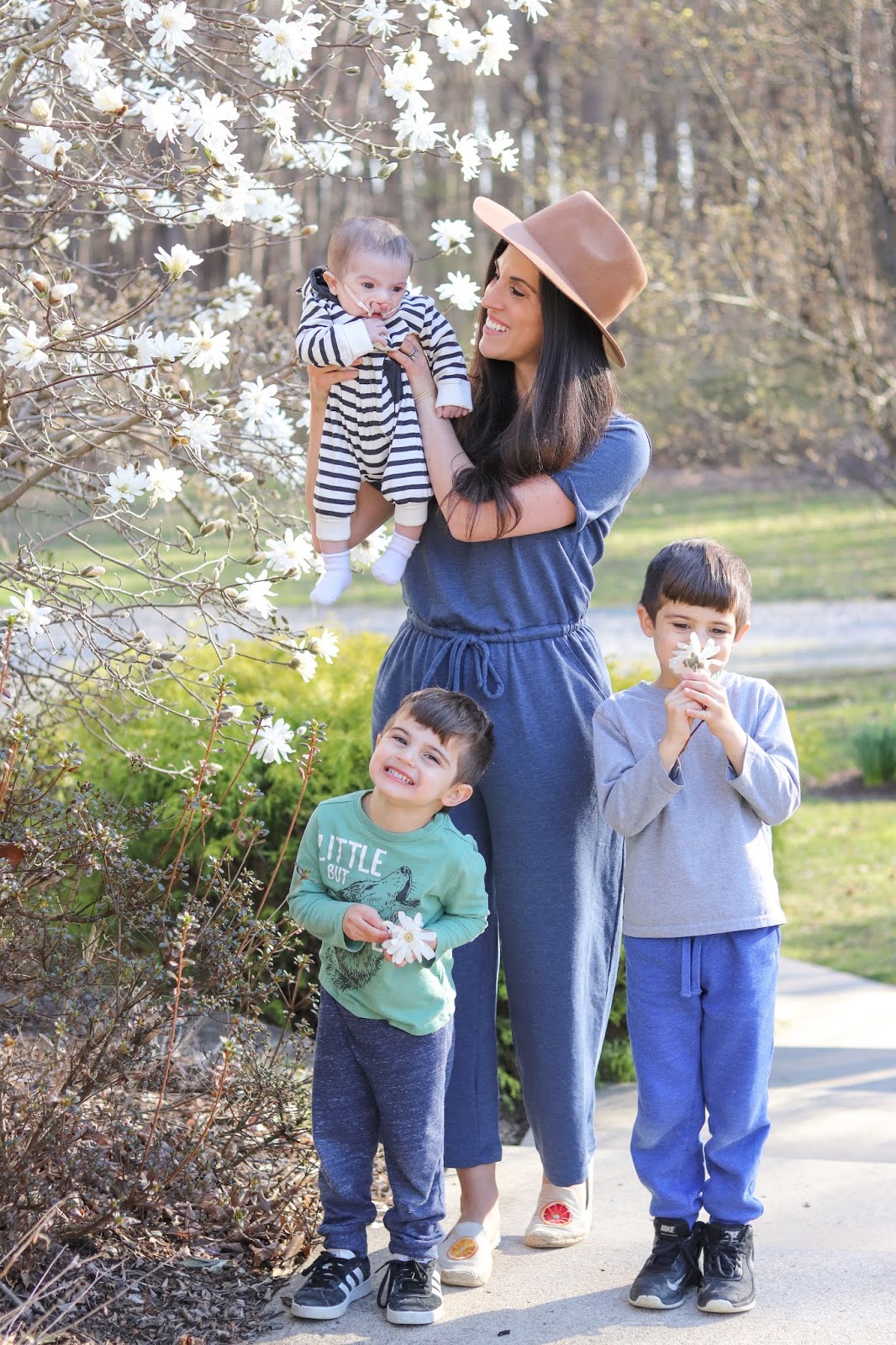 I hope it's safe to say that freezing temps are behind us because we have been loving these warmer days and flowers blooming all over the place. There's something so special about this season that always puts me in a better mood and also brings a new perspective. It's no secret that we've had a lot going on with baby C, and we still have a journey ahead of us. But what I love now is, I don't have to venture out for doctors appointments in the freezing cold. That deserves a big old amen to that. We can also get out and walk around more, which has been so enjoyable. We even took his little baby swing outside and he loves watching his brothers run around and kick the soccer ball. All around, life is just better with better weather. Call it extremely corny, whatever you would like, but I have to think most of us would agree. I think we all have a little extra spring in our step (see what I did there) and we might not even realize it.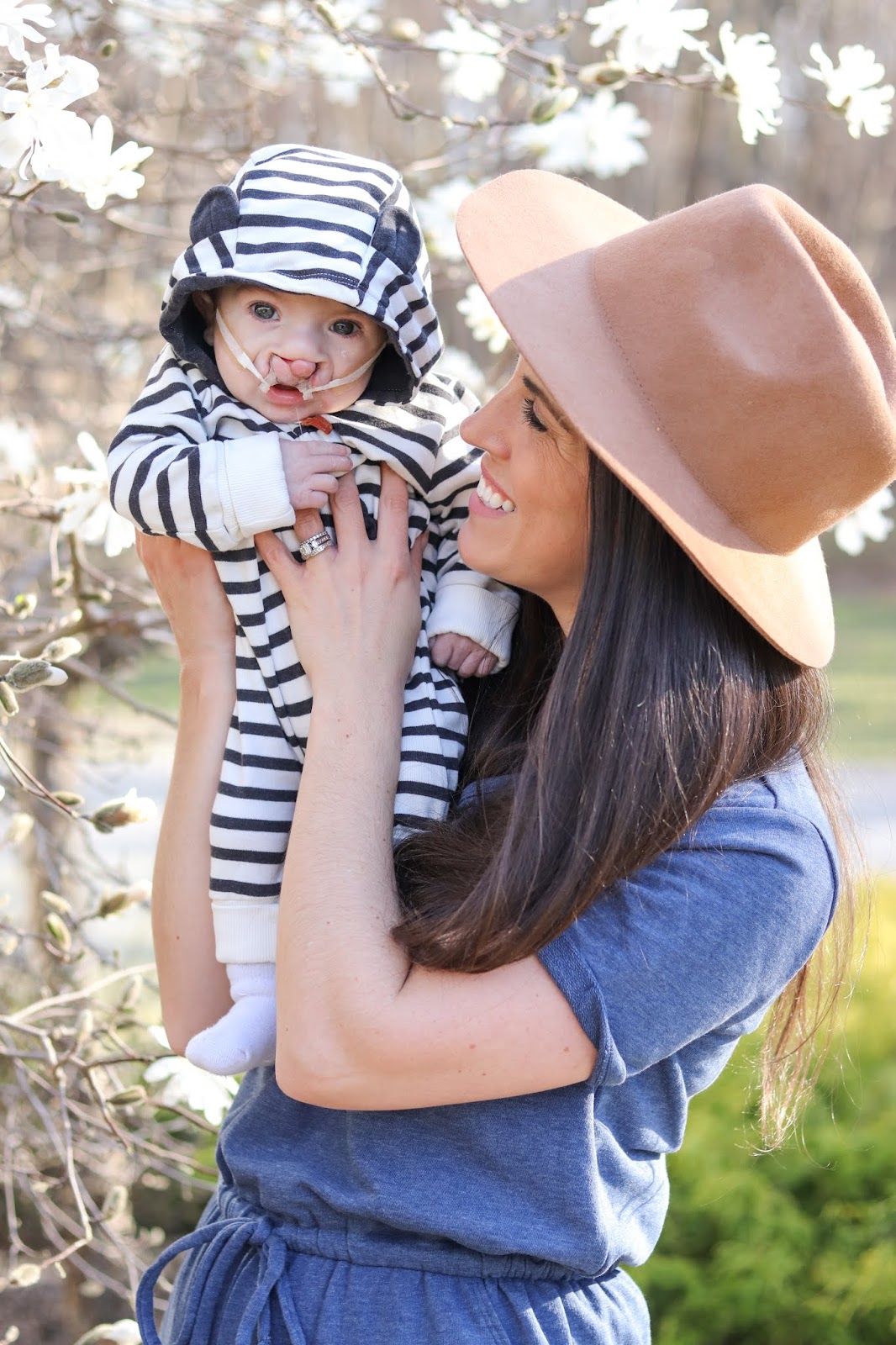 It's been so fun to see baby c with his bright big eyes admiring so many new things. I also get so much joy in watching my older boys recognize and taking note of the world changing around them. We couldn't pass up on stopping to smell the flowers. Welll, there might have been more to go along with that. My kids also put them in their hair, picked them, accidentally stomped on them, may have picked a few petals off, and tried to eat them. We're still working on being gentle with
all
things and I have to remind myself again that babies put everything in their mouth.
This post contains affiliate links in which I get commission for purchases or clicks made at no additional cost to you. Thank you for your continued support.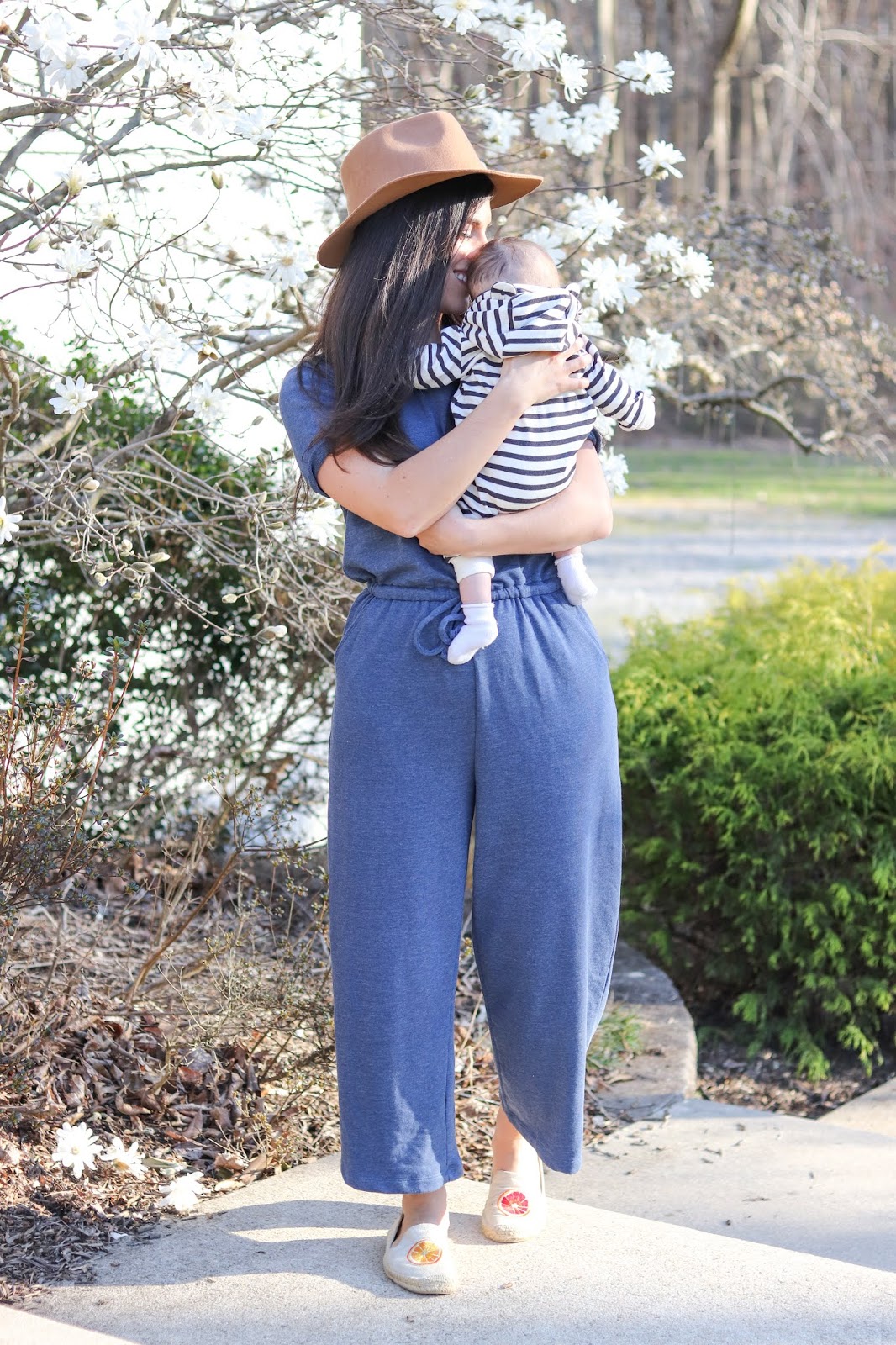 After we realized everyone was hungry (when are kids not?), we stopped off for a snack. My guys have been loving cracker lately and actually like the ones that are spinach flavored or garlic and chive. I'm talking they would polish off a box in one sitting if we let them.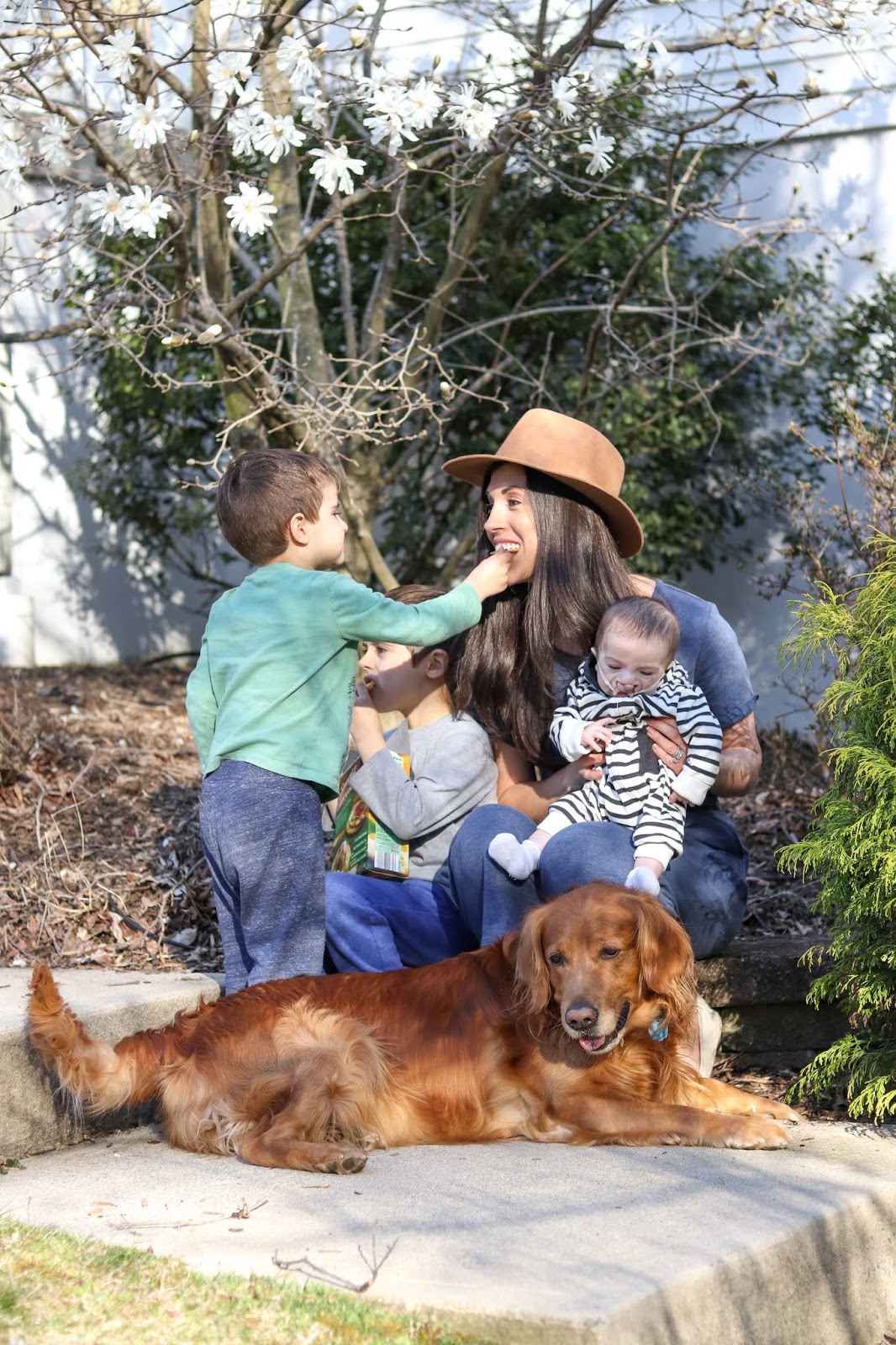 Little nugget was set on feeding me and making sure I tried one (thankfully a fresh one and not one from his mouth). I love seeing his sweet little reaction.
I asked the boys the other day what they like most about spring, and here's what they said…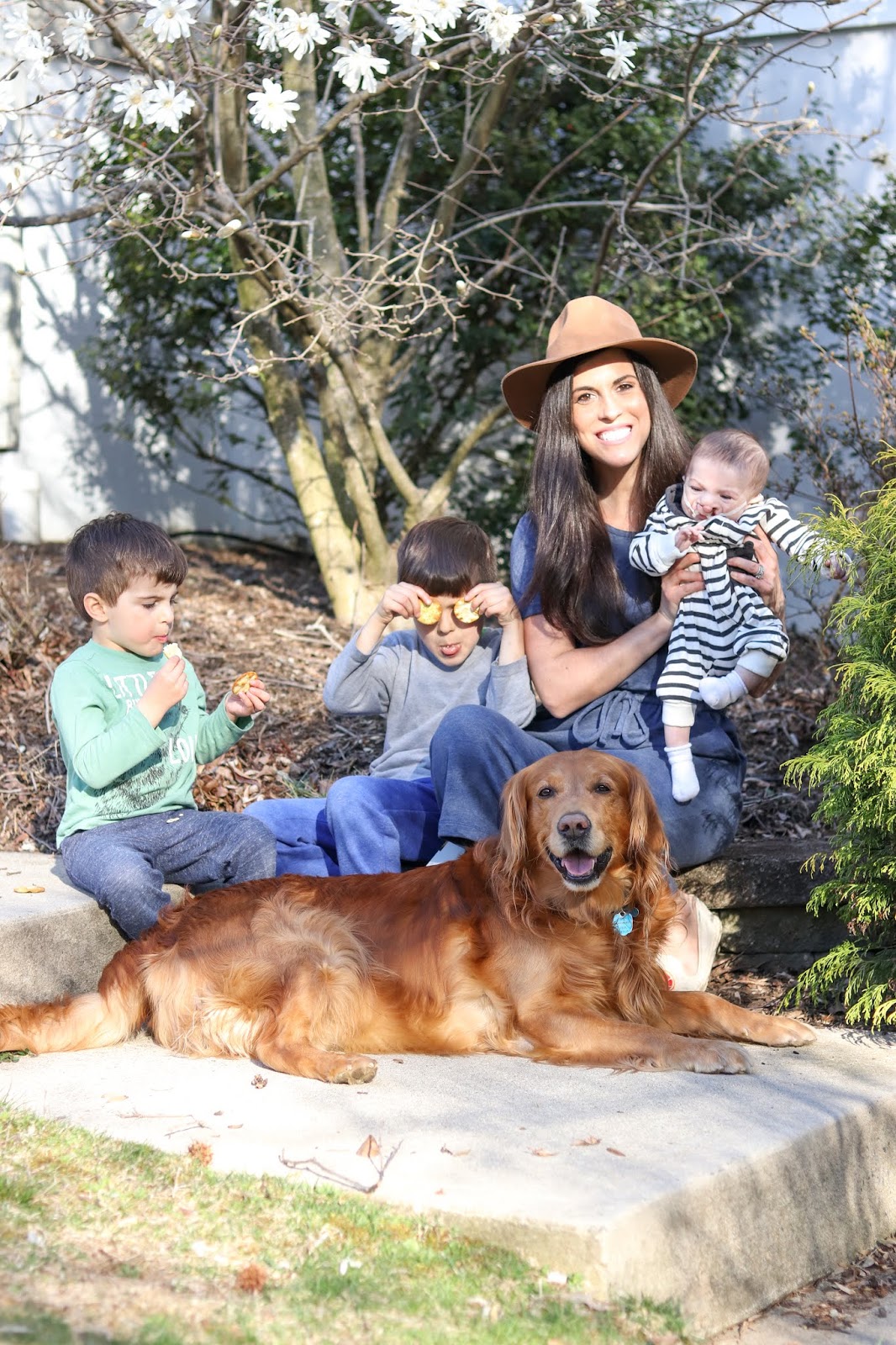 A: I like finding snakes
Ughhhh, I think we can all agree that this snake infatuation can end now, please.
Little nugget: you know, when, well, there's the big birds that come into my bird house and take out all the seeds and then land on my fingers.
I'm sorry, come again?
You guys, I have to just say real quick, little nugget has become the most animated and very convincing story teller we have ever seen. I'm talking he says things that we're all second guessing if they really happened in real life or not. He has the best poker face and I'm not sure if he himself actually believes these things have happened. He tried to convince me one night that if he left his water out over night it would turn to juice in the morning. He actually came downstairs the next morning and saw that the water was in fact, still water, even drank it and all, and then says, yup…see I told you, it's juice.
Some other things they said they were happy about…
Going on walks
Going to bed later
Not wearing shoes
Eating ice cream
Roasting marshmallows
Catching bugs (there we go again with catching things)
Not wearing a jacket
Going to the park
Finding sticks
Here's to everyone having an adventurous and all around fun spring. What are some of your favorite things to do this time of year?