Happy Friday, friends! How in the world are we at the end of March? I know we all say it, and feel it, but this month really felt like it flew by. Maybe it was the excitement and anticipation of coming off of February, but regardless, we're almost onto April and even more fun to come.
It was a busy week for me with appointments for baby C so I'm going to try and keep my favorites short and sweet. We got his new NAM and then had to go back later on in the week for his adjustments to it and then finished up with his weekly weigh-in. He only gained an ounce and a half but we are celebrating not losing anything. I'm sure him getting adjusted to his new mouth piece has something to do with it, too. Once we settle in with the new adjustments I'll be putting a post together, hopefully sooner than later.
Ok, so onto some favorites for the week…
Joggers:
I shared earlier this week the struggle to get my boys to wear anything other than sweatpants. I really like how
joggers look
on them instead of regular sweatpants and now it's become a family affair and we are all hooked. It seems like a lot of you can relate and also have kids that are picky with their clothes. I'm hoping maybe this is just a stage they are going through. Who knows, I guess time will tell.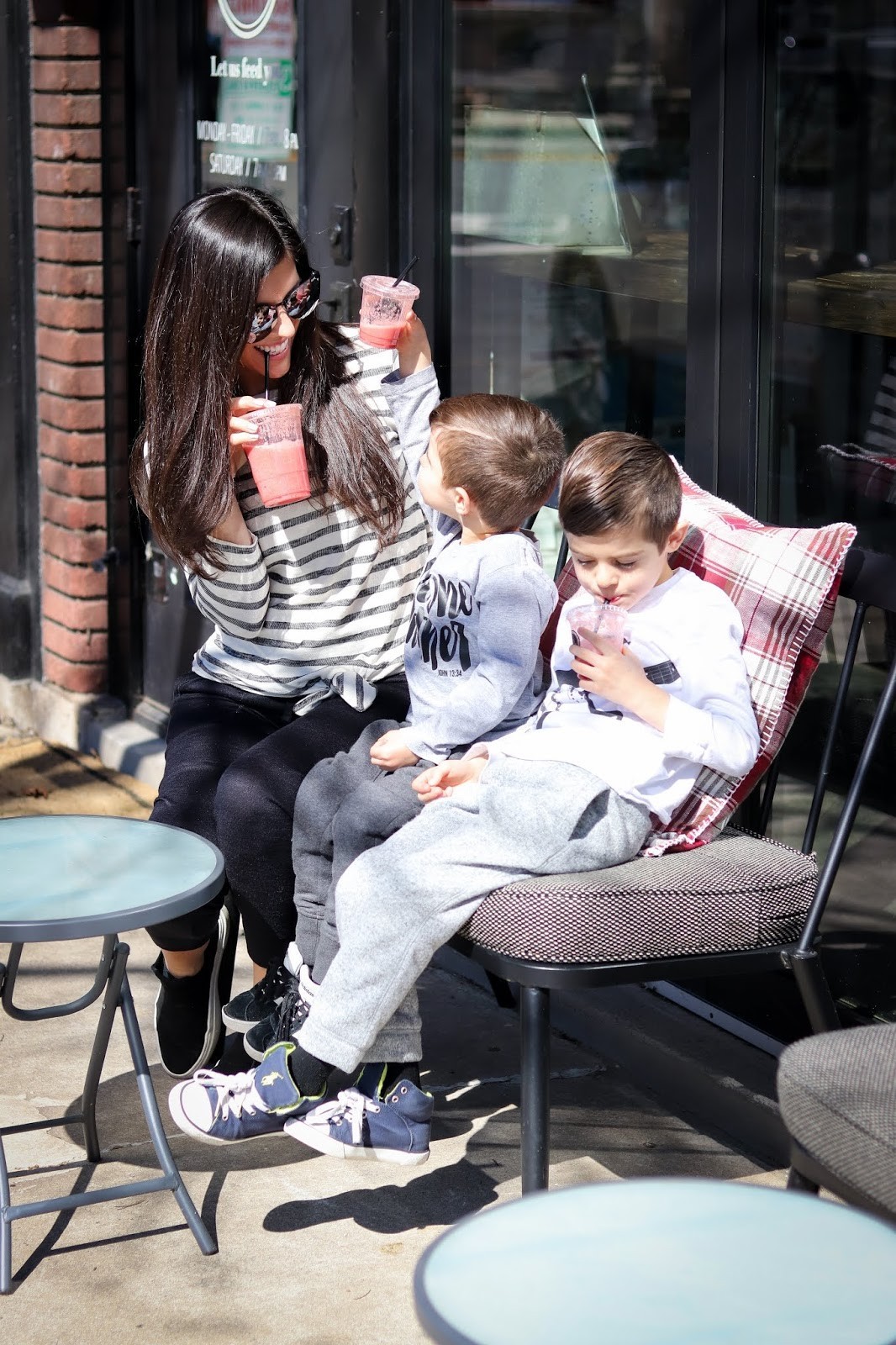 Hardware hack:
this is kind of random but Eric showed me an easy way to paint hardware that I figured I would share with all of you. We got a vanity for one of our bathrooms but the hardware doesn't match any of the other fixtures. Instead of buying all new ones we spray painted them. Putting them upright on cardboard allows for easy painting. It's easier access to all angles and you don't have to lay them down to get smudged or wait for one side to dry and then move on to the next one.
Sixers Game:
Eric and I got to enjoy an overdue date night this week at a Sixers game. We love taking the boys with us but it's also so nice to have special time to ourselves as well. We had great seats and got to see them take home another win which is always exciting and fun to be apart of.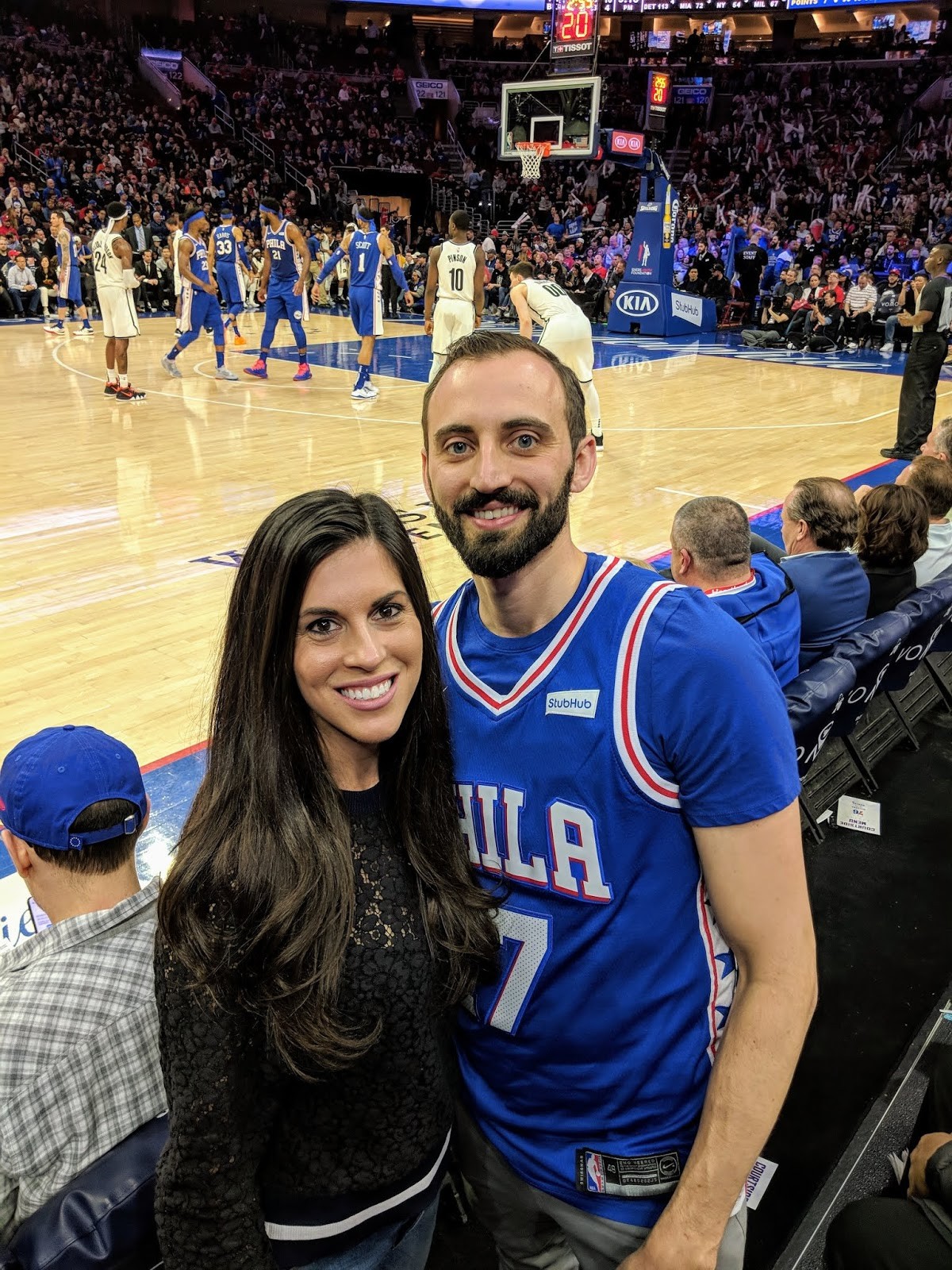 Saying Goodbye To Fishy And Starting T-Ball:
so this fist part isn't exactly a favorite of mine but the way the boys handled the situation and some of the things they said were just so darn cute. Unfortunately the boys woke up and noticed that their beta fish, peanut, had moved onto a better place. I heard cries along with a, mom come quick he's not moving. Once we all realized what was going on the boys asked if they could say a prayer for him and I told them after that we could flush him. They expressed feelings of sadness, anger, and feeling like they could have done more for him. They were so sweet and we had several group hugs and I assured them it wasn't their fault and all would be ok. Little nugget went on to tell us that since we flushed him he was in heaven now because the toilet pipe goes right up to heaven. I didn't have the heart to correct him and just smiled and told him he was with Jesus now. He then thought Jesus would heal him and give him new skin (maybe he meant a new body like the Bible says?) and he would bring him back to the pet store like new. Melt my heart that one.
A also started T-ball this week and I am so proud of him for paying attention to the coaches and being a good sport. If you've been reading for awhile here you may remember that his first year of soccer did not go so well. We weren't sure how his first round of T-ball would be but he's already excited for his next practice, which I think is a good sign. It's just hard for me to wrap my head around how managing sports with them is going to work out when I go back to work. I don't know anyone that really gets off before 5pm and these practice times do not make it easy for working parents.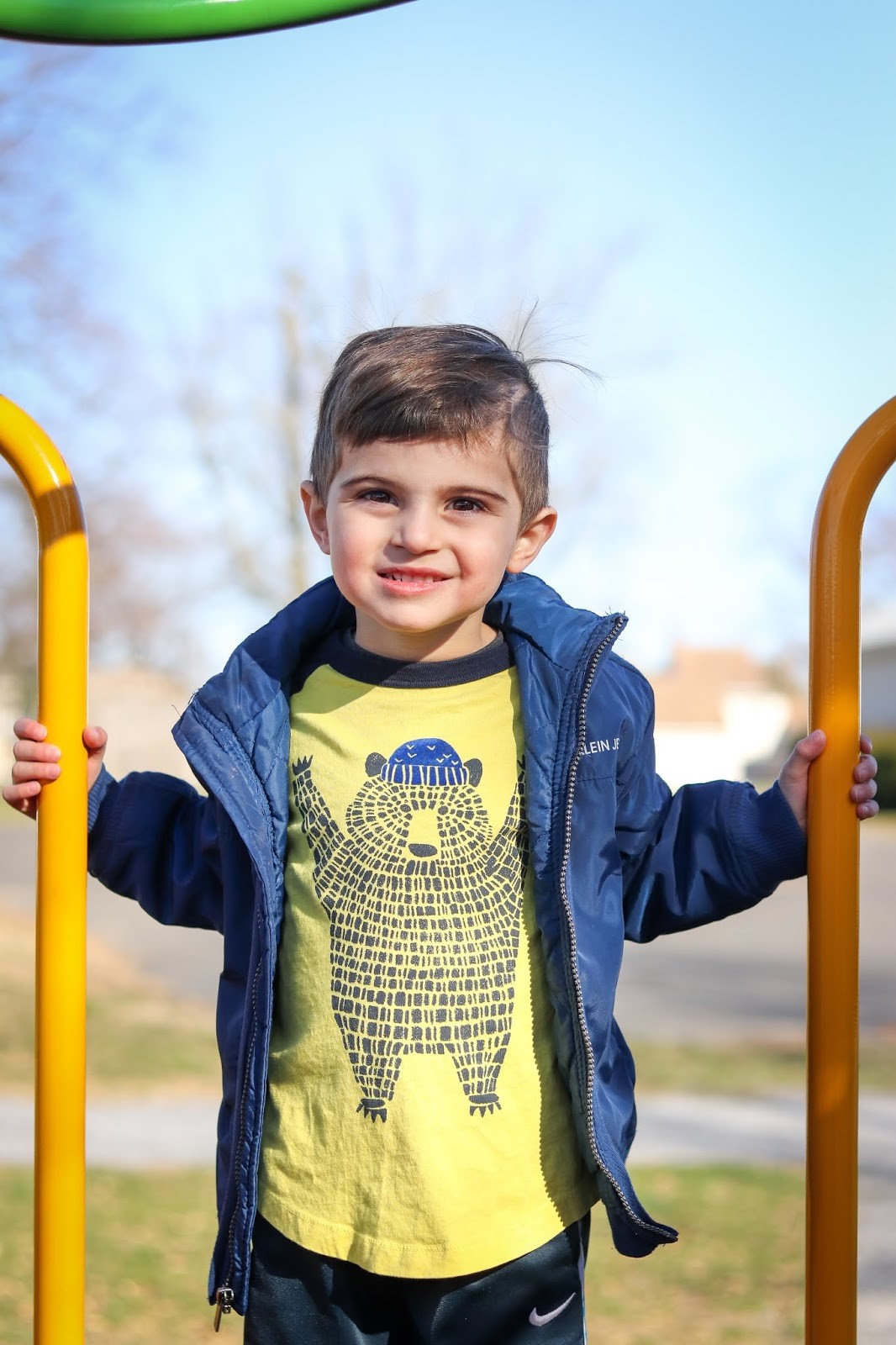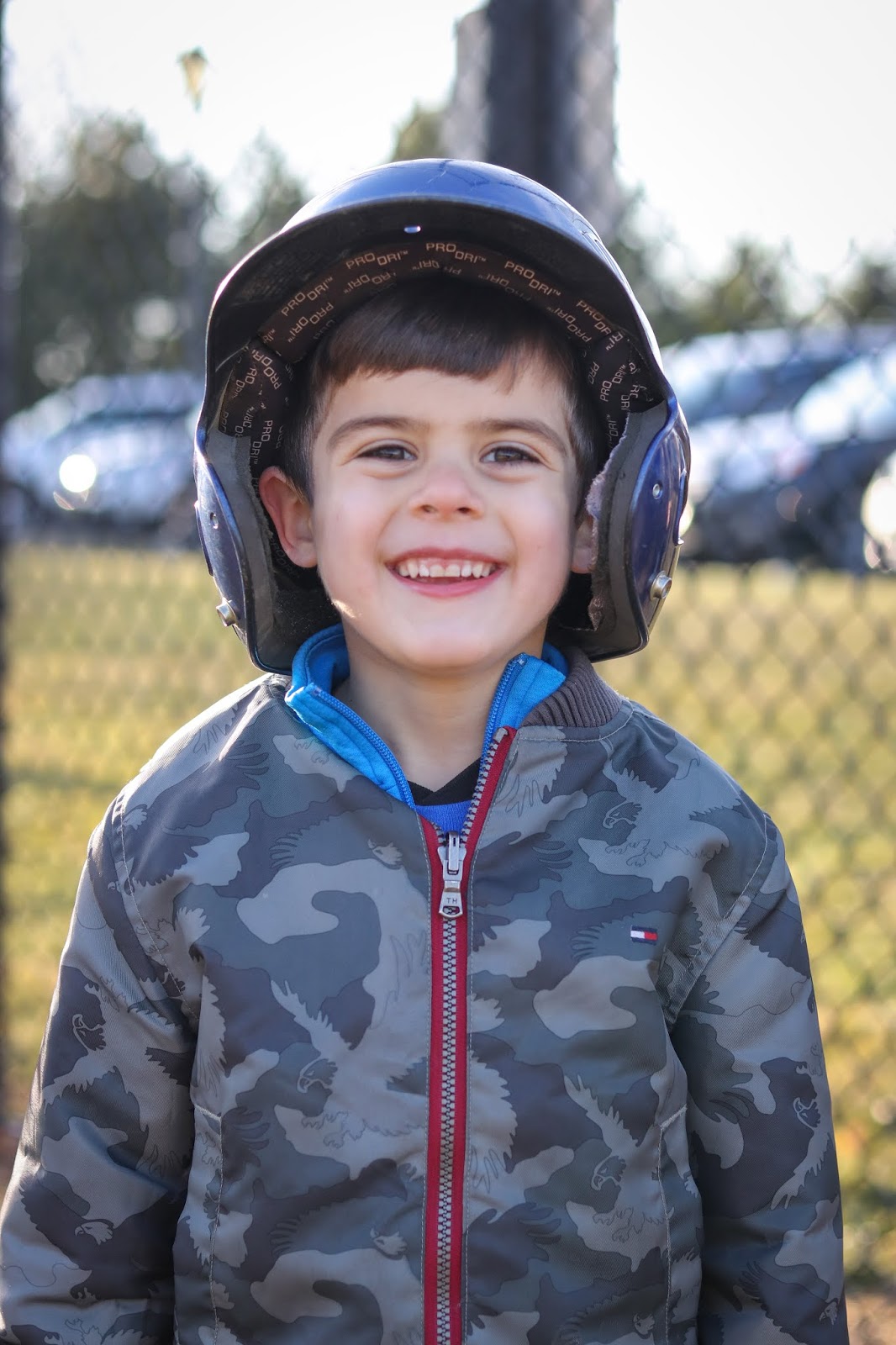 Favorite Finds:
with warmer weather on the brain I couldn't resist Target's bogo sale on swimwear. I got this cute
striped one piece swimsuit
for myself. I really like the color of the stripes on this. I also picked up this cute
rash guard shirt
for baby C because I realized even with the clothes we saved from the other boys we are a bit out of season with the sizes because of their birthdays. H&M is also having a great sale with up to 70% off. These
$9.99 cardigans
are calling my name. I love how I see more and more inspiration with them being worn with jean shorts. I think they would be great to have over the summer for those cooler nights. It might sound silly but when it gets cooler at night, especially at the beach, I always throw something on. How adorable is this
little outfit
for baby C? And such a great price. I also got A some shirts for the summer that came out to under $4! That's my kind of shopping. I think he's really going to like this one with the
jellyfish
on it. Anything with some sort of animal or creature related and this boy is happy.
I hope everyone has a great weekend and a great start to the new week!