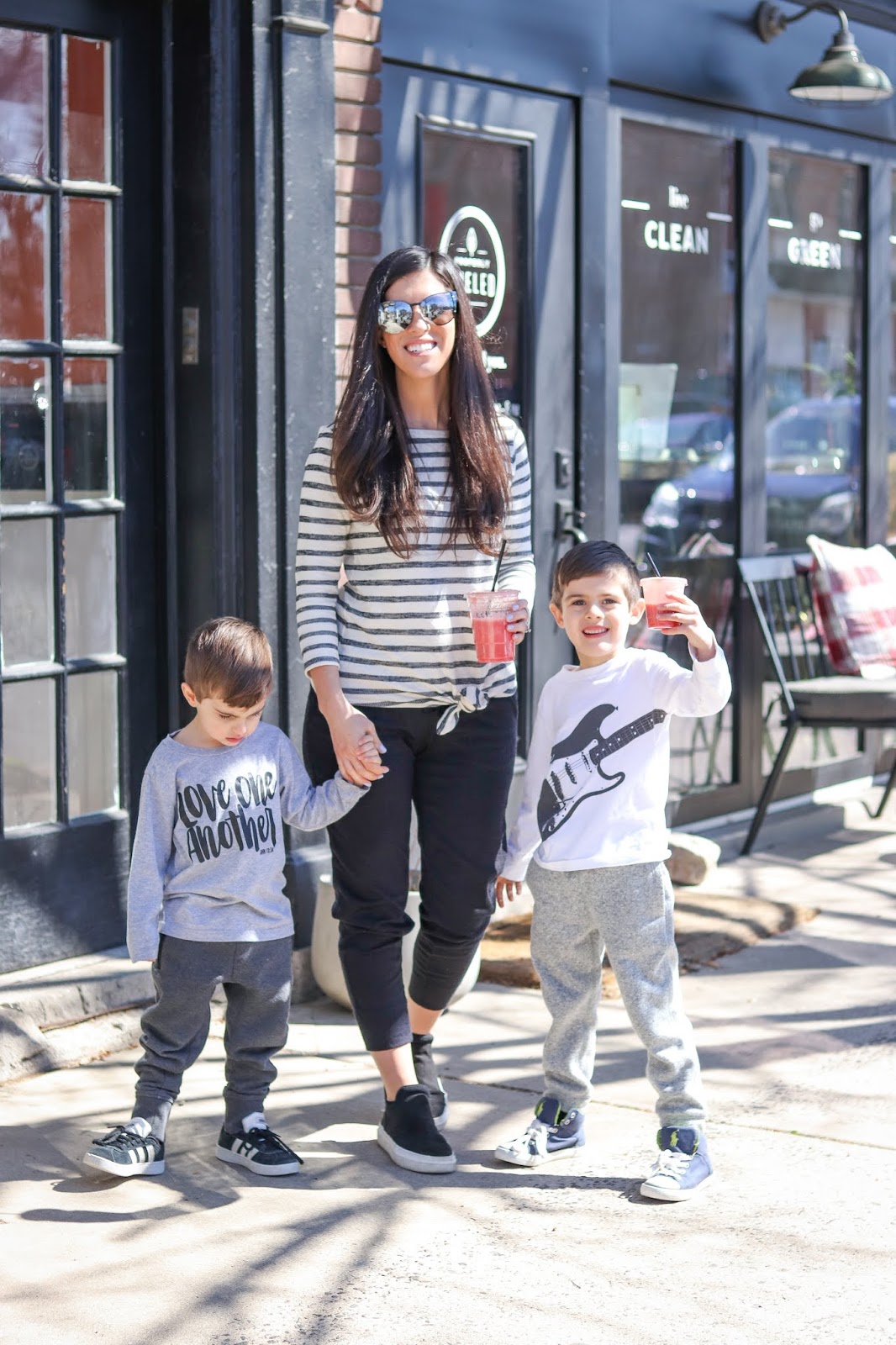 Jogging. Not something I typically do. If I am doing any type of jogging, it's probably because I'm trotting after one of my kids for who knows what. It seems like the trend for jogger pants has resurfaced a lot lately and now I can see why.

This post contains affiliate links in which I get commission for purchases or clicks made at no additional cost to you. Thank you for your continued support.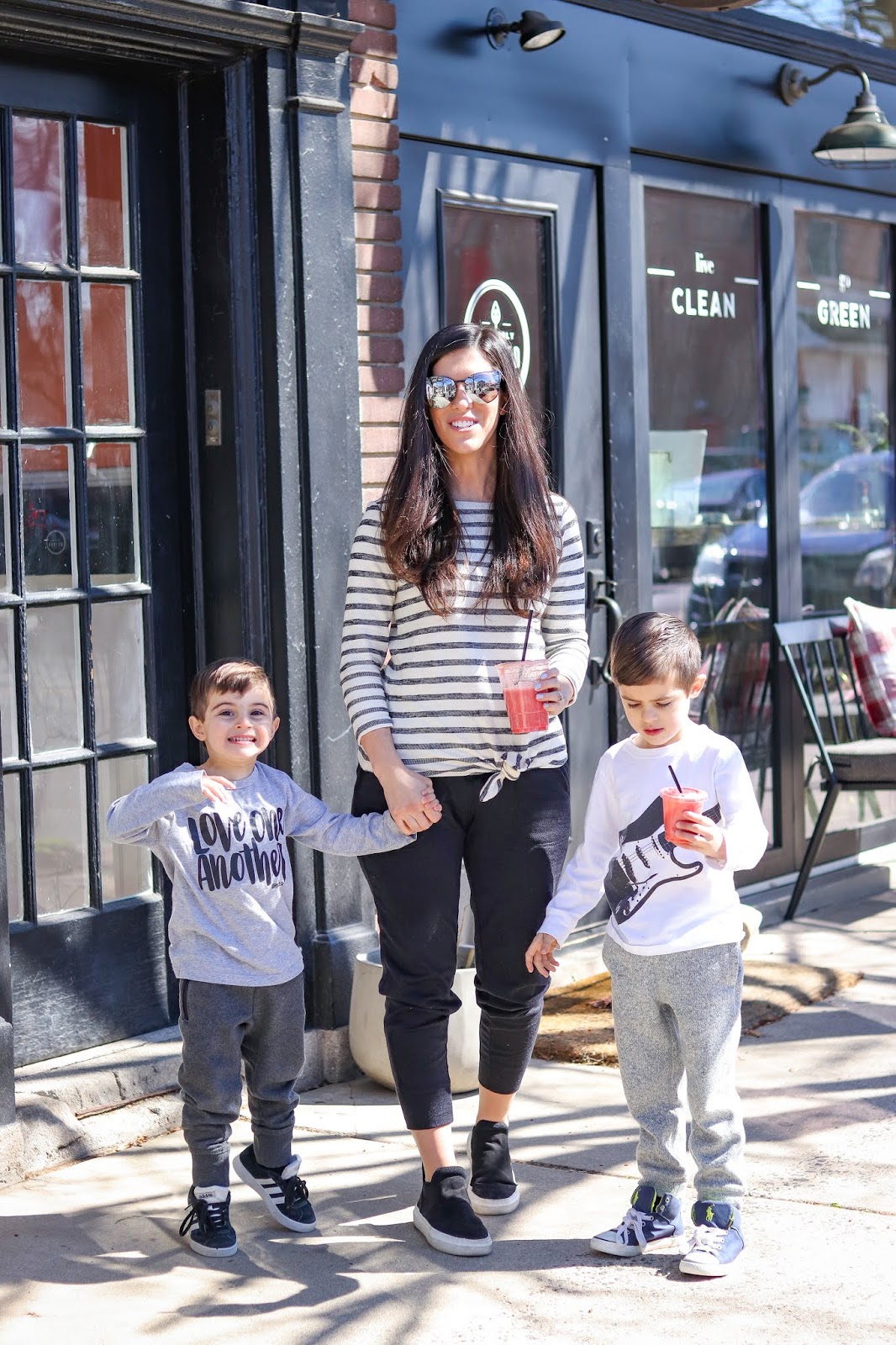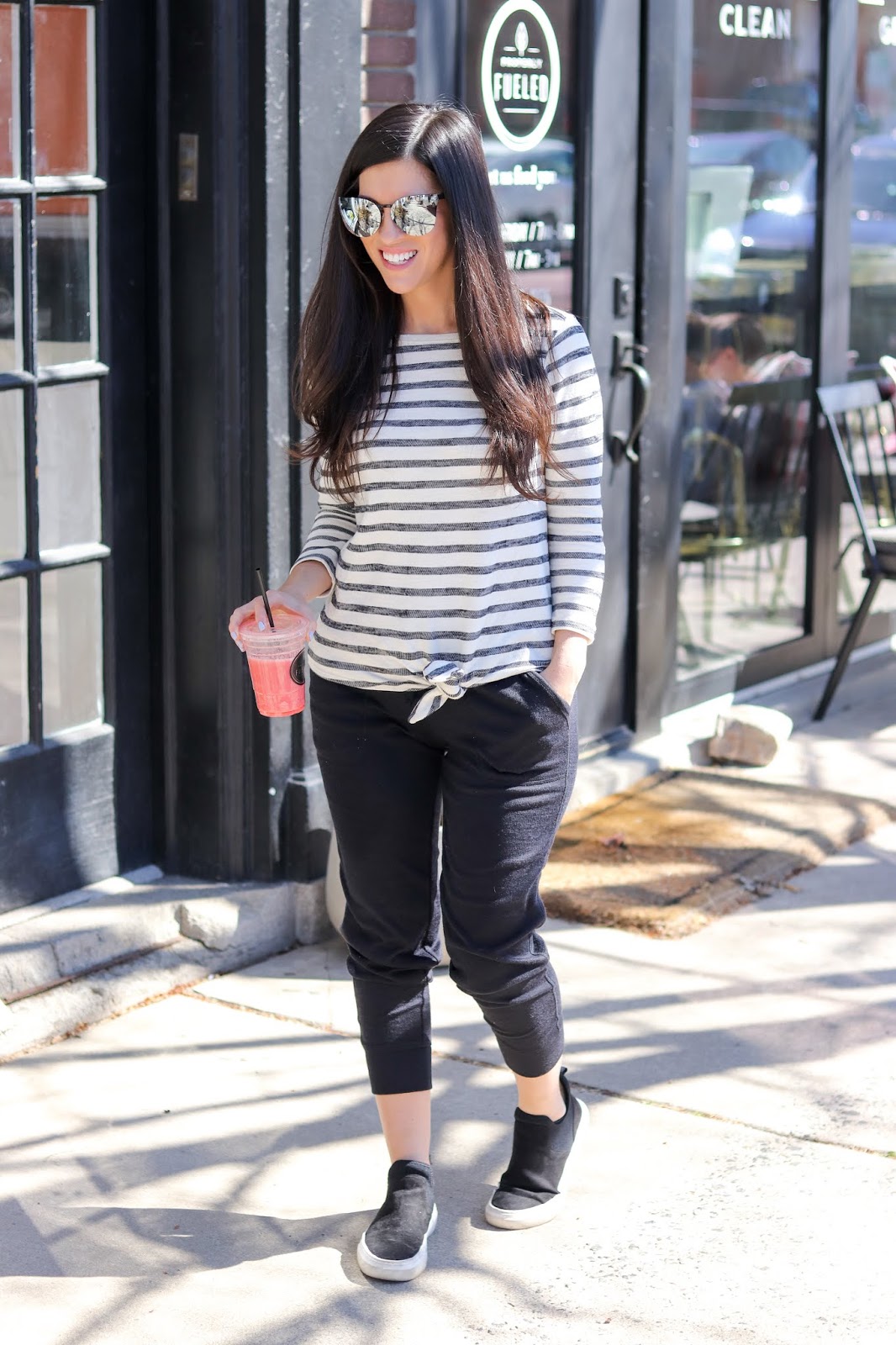 I recently shared in my Friday favorites that I hit a sale and came across these sweater-knit joggers for myself. You guys, now I can see why my boys love wearing these pants so much. They are sooo comfortable and I think they look really cute, too. That's a win, win, in my book. Don't get me wrong, I love wearing a nice outfit and feeling confident in what I wear, but I think we can all agree there are days we just want to feel casual and comfortable. I've seen so many other bloggers, or people in general, wearing jogger pants and I'm glad I finally pulled the trigger to try them out.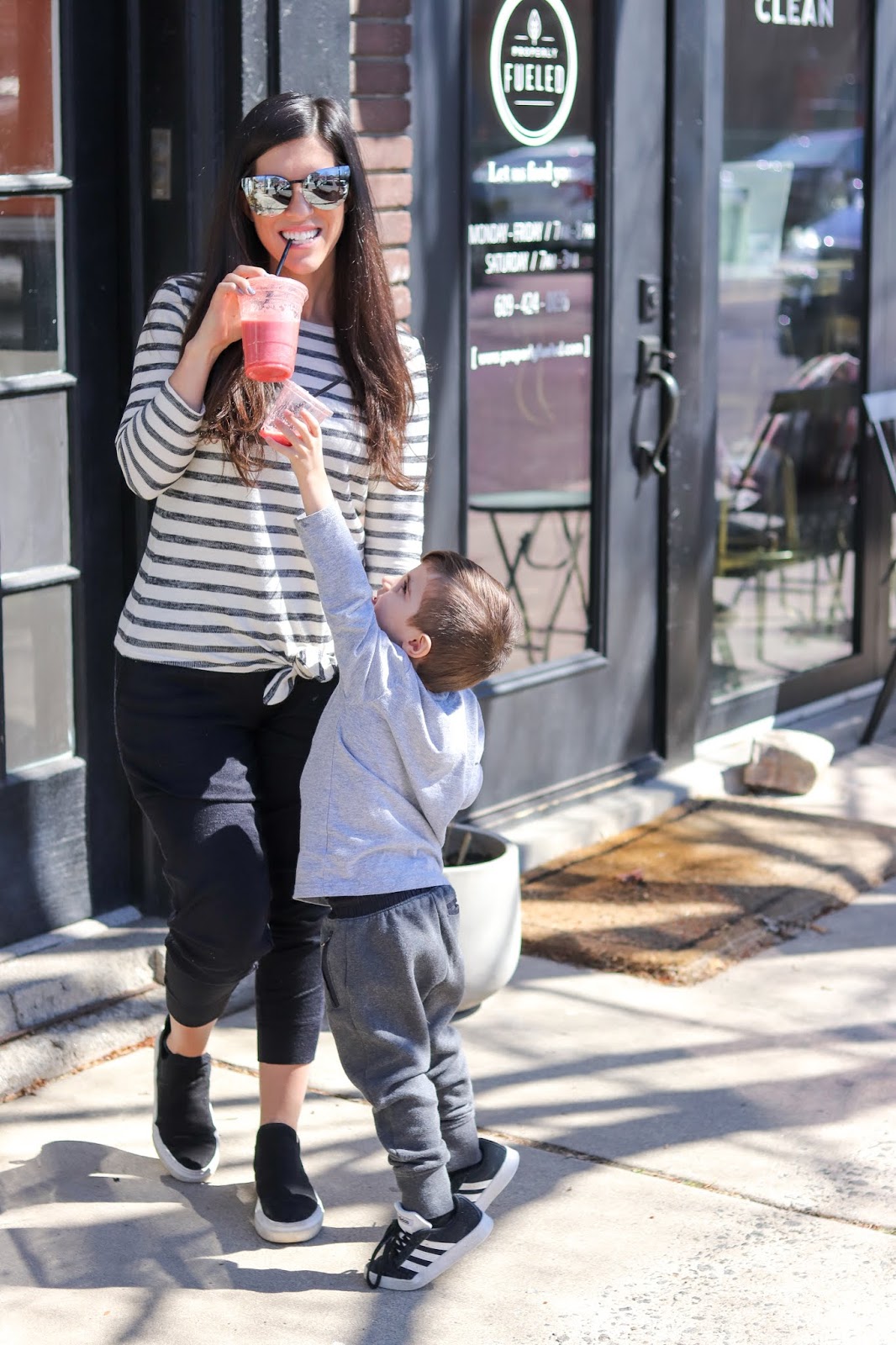 Ok some real life parenting talk over here. Lately it has been such a struggle to get my boys to wear anything but sweatpants. I'm talking full on meltdowns, being late getting out of the house, hearing all of the excuses under the sun…jeans are too itchy, they're too hard to sleep in at nap time, they feel crunchy, I don't like them. You name it and I've heard it.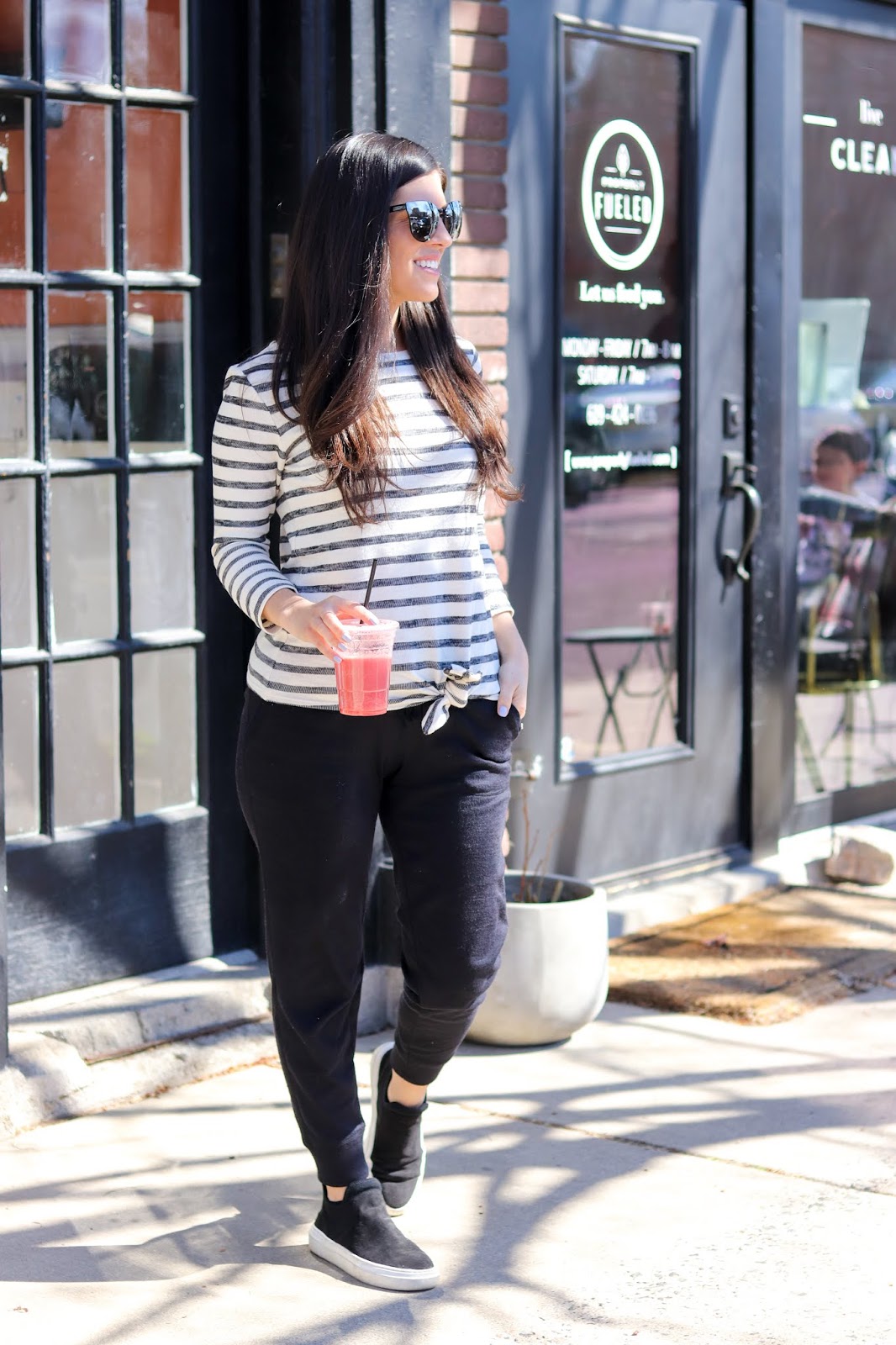 What I've learned is that you need to pick and choose your battles. I've come to realize that the clothing argument just isn't worth it. Now, let's say we have an event or special occasion to go to, of course that would be different.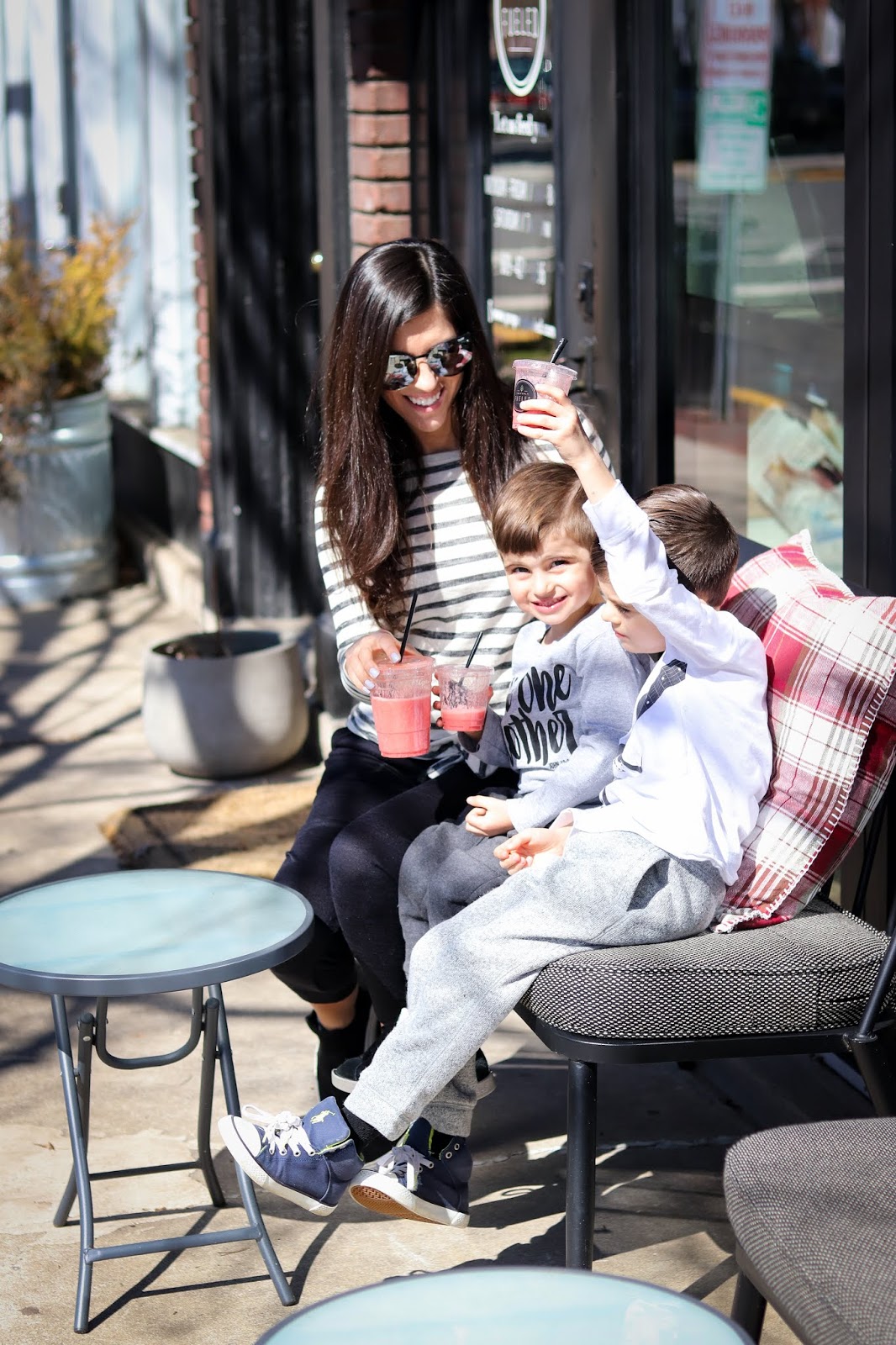 If I'm being honest, I'm not a fan of regular sweatpants. It depends on the cut and feel of them but for my kids their bodies are growing and don't always fit true general sizes. My older son is taller and skinny so many end up being so big on him and look silly. He also feels silly in them, but that doesn't solve the no thanks to jeans mentality right now. They had two pairs each of joggers and would argue with me to wear them every single day. Little boys get stinky and play hard, so wearing the same pants all week long is not an option.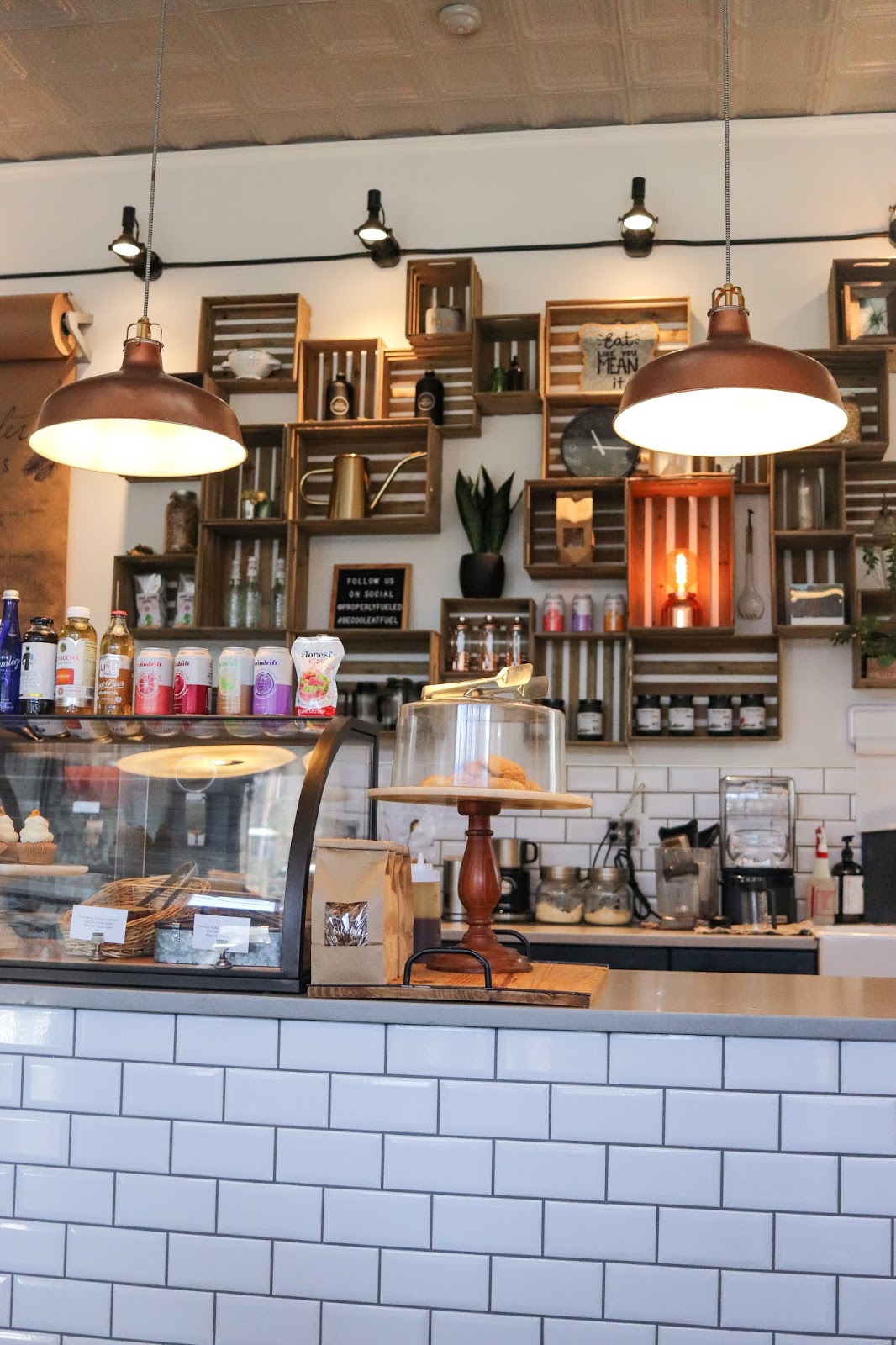 Well, we recently hit a sale and it was
jogger heaven
to them. They got to pick out ones they liked and felt comfortable in. There are a lot of styles out there now that have a more put together look that ends up being a win for both of us. They enjoy having more of a sense of their own style and I love how these look a bit more stylish.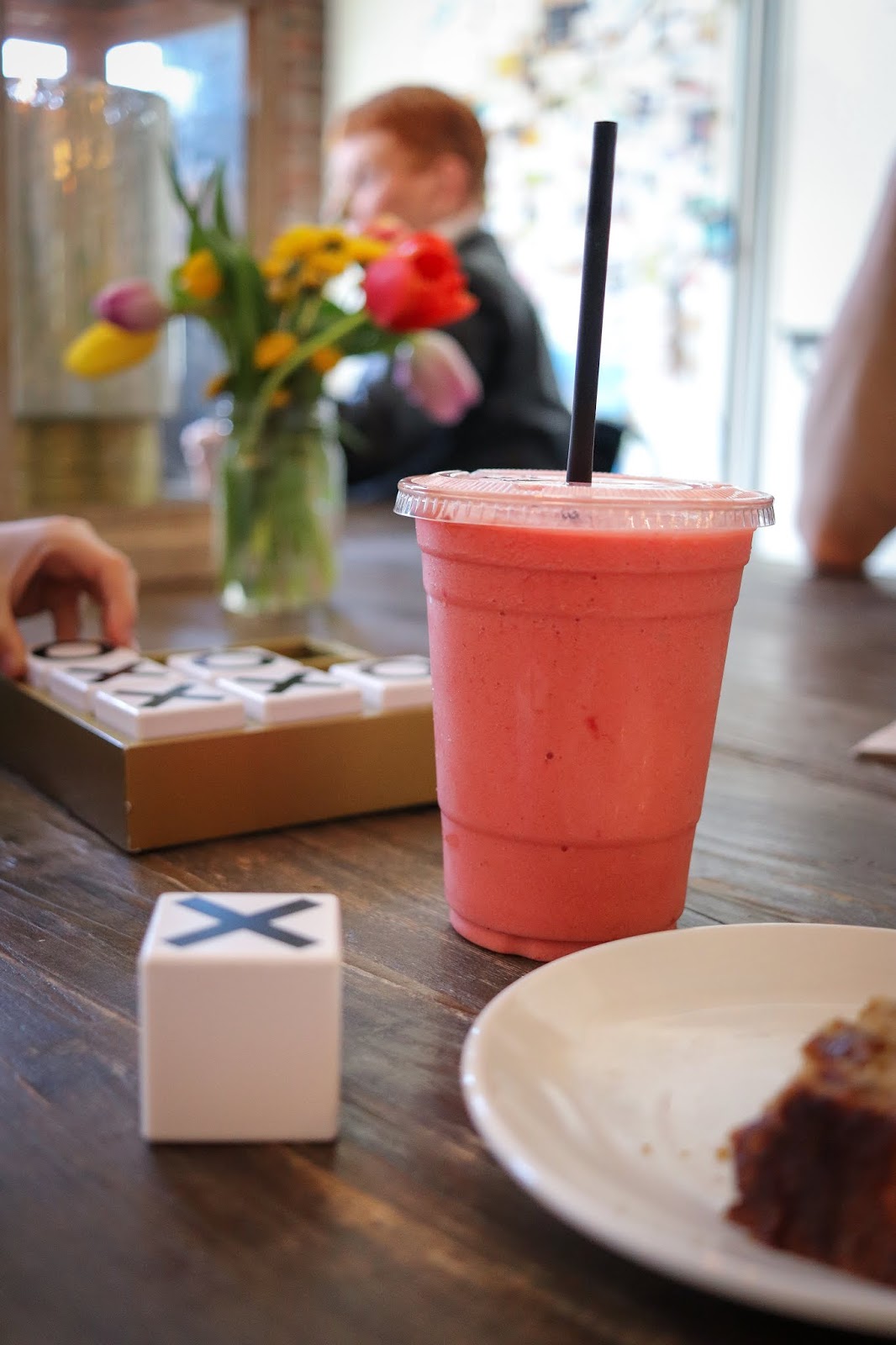 We recently came across this adorable eatery that we wanted to check out. They have fresh smoothies and all foods geared towards clean eating. The decor in here was so cute and the boys loved playing their tic tac toe game while we waited for our food.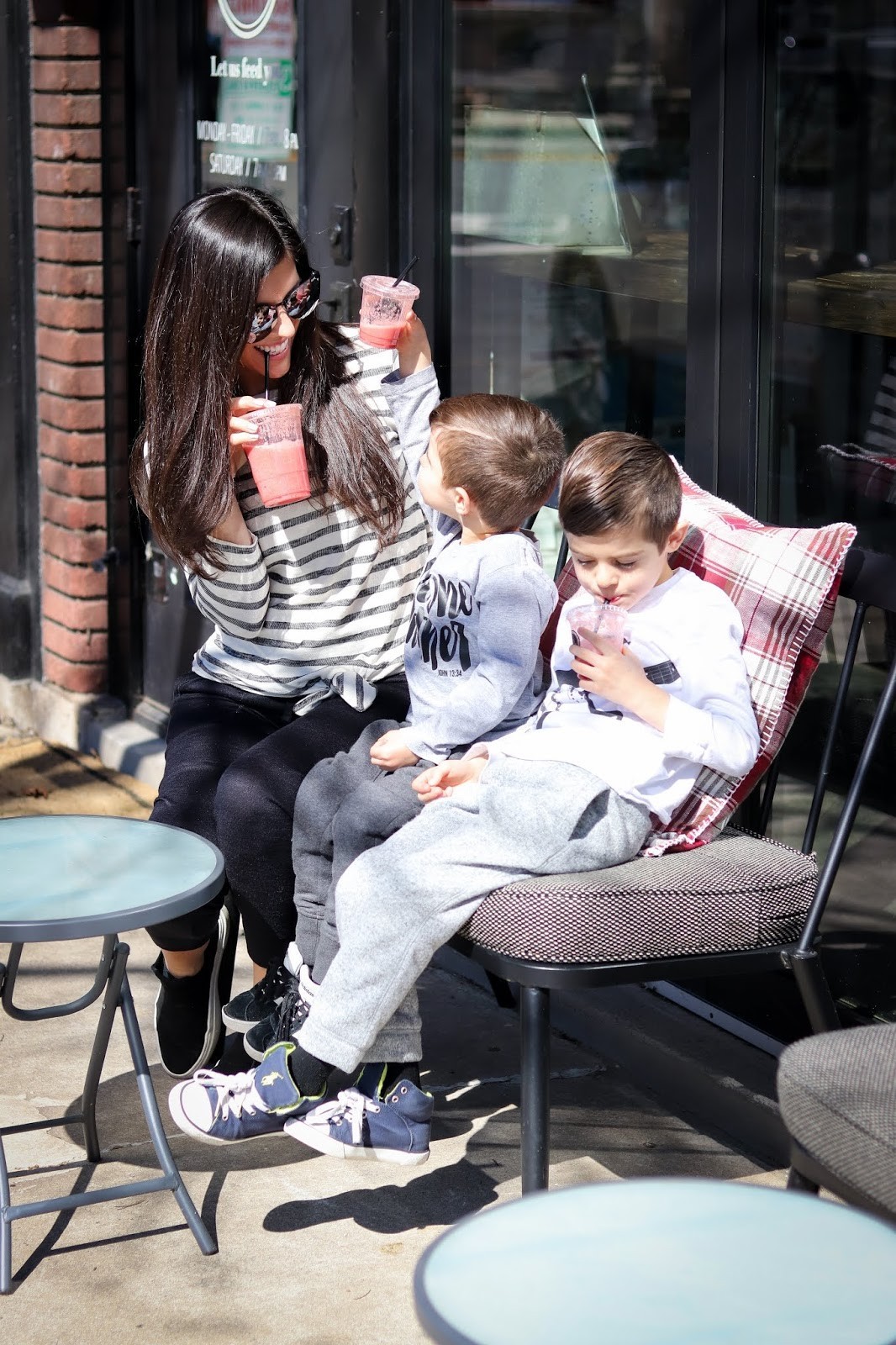 It happened to be a really nice day so we got to enjoy some time outside and of course snap a few pictures together. It was really cute too because when they saw what I was wearing for they day, A said to me, "huh? Mommy, you're wearing pants just like us? How cool are you!" Well thank you son, may you always think your mother is cool 😉
SHOP THIS LOOK