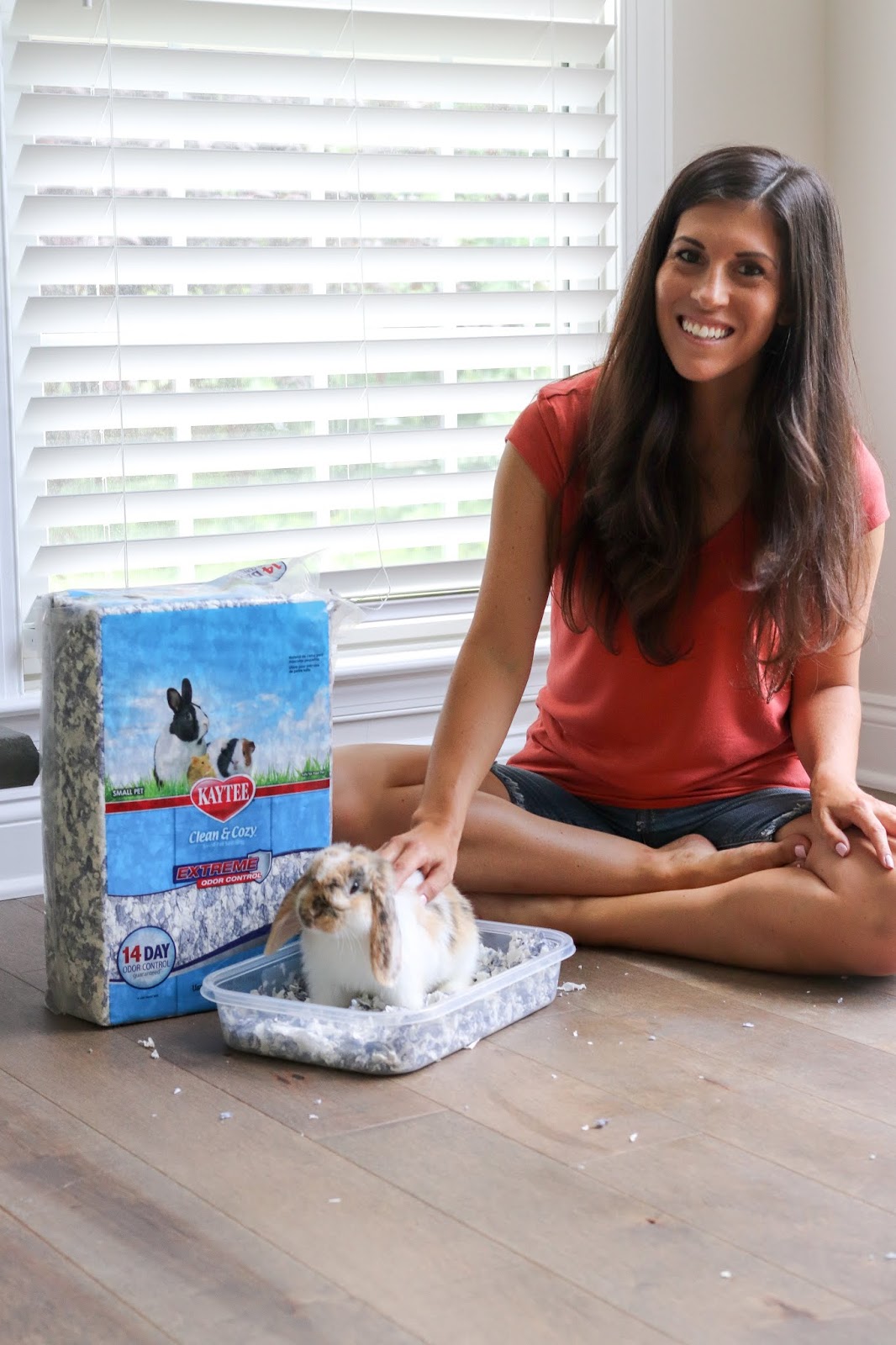 Thank you to Kaytee for sponsoring this post. All opinions remain my own.

We've been getting a lot of jokes around here lately that we're starting a small zoo. All jokes aside, many of you know that we would like to expand our love for animals as the years go on. A small zoo is not something we'll be having (at least that's not the plan) but some barnyard friends may make their way around here.
For now, we are loving all the cuddles and fluffy fun that our sweet Hoppy boy
brings. If I'm being honest here, I think we all under estimated just how much poop this little guy does. I mean, where does it all come from?? The last thing I ever want is for someone to walk into our house and the first they smell is our pets.
Since he's a family pet, the boys love handling him, and for the most part, he's been really great with them. Little nugget calls him his baby and we are very proud of how he handles him with such care and is really fearless with him. One of the reasons we got a rabbit, aside from the extreme cuteness, was to help teach the boys more about responsibility. They have been doing really well at it so far, but we also need to be realistic that there are limitations to what the boys are capable of.
Who usually gets stuck cleaning out his house? Well, wouldn't you know that would be Eric and I. And for the most part, it's primarily me. That's why I am glad we have been using

Kaytee Extreme Odor Control Bedding
.
You guys, this stuff really does the trick. I cannot say enough good things about the benefits of it. It neutralizes odors so his house is kept clean and fresh and they also have a 14 day odor control guarantee or your money back! How cool is that? I don't know about you, but when something comes with a guarantee I'm more inclined to try it out. This time around, I am so glad we did and would encourage you to try it out for your pets as well. Not only is it safe and comfortable for him, but it's also 99.9% dust free. That's a big win for me because the last thing I want to do is clean up messes on top of messes.
We've also been testing out litter training him so this has worked out great for us. He knows his little box and hops right in to go. The best part is the odor controlling benefits and the comfort it provides him.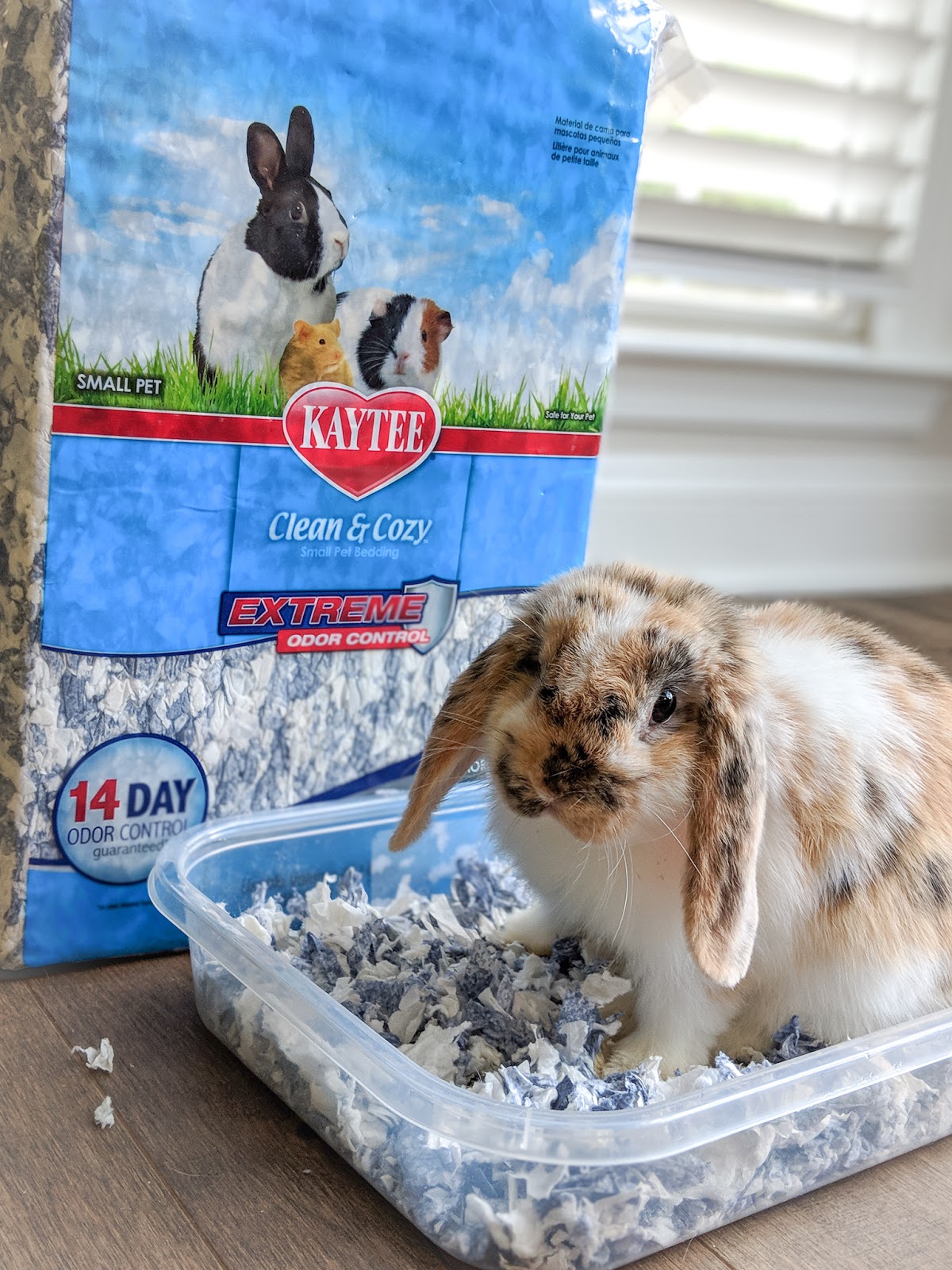 While I might be doing a lot of the grunt work, I do have one really adorable helper. Or maybe we'll call him a tiny supervisor. The baby just lights up around Hoppy and it is the cutest thing ever to see. I'm talking he starts kicking all around, has the biggest smile on his face, and will make these cute little noises when he see him. It's going to be so fun to see him grow right along with Hoppy.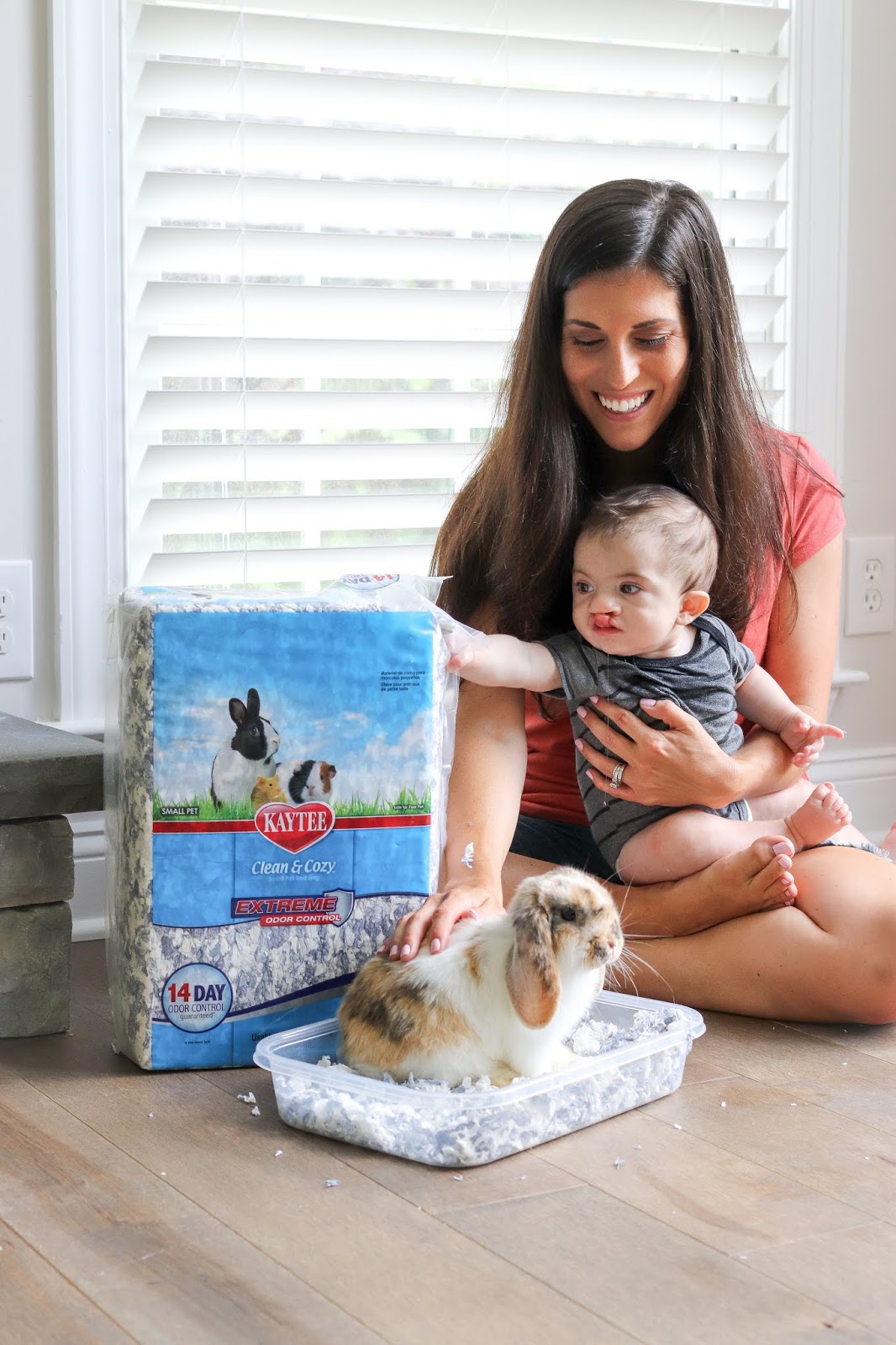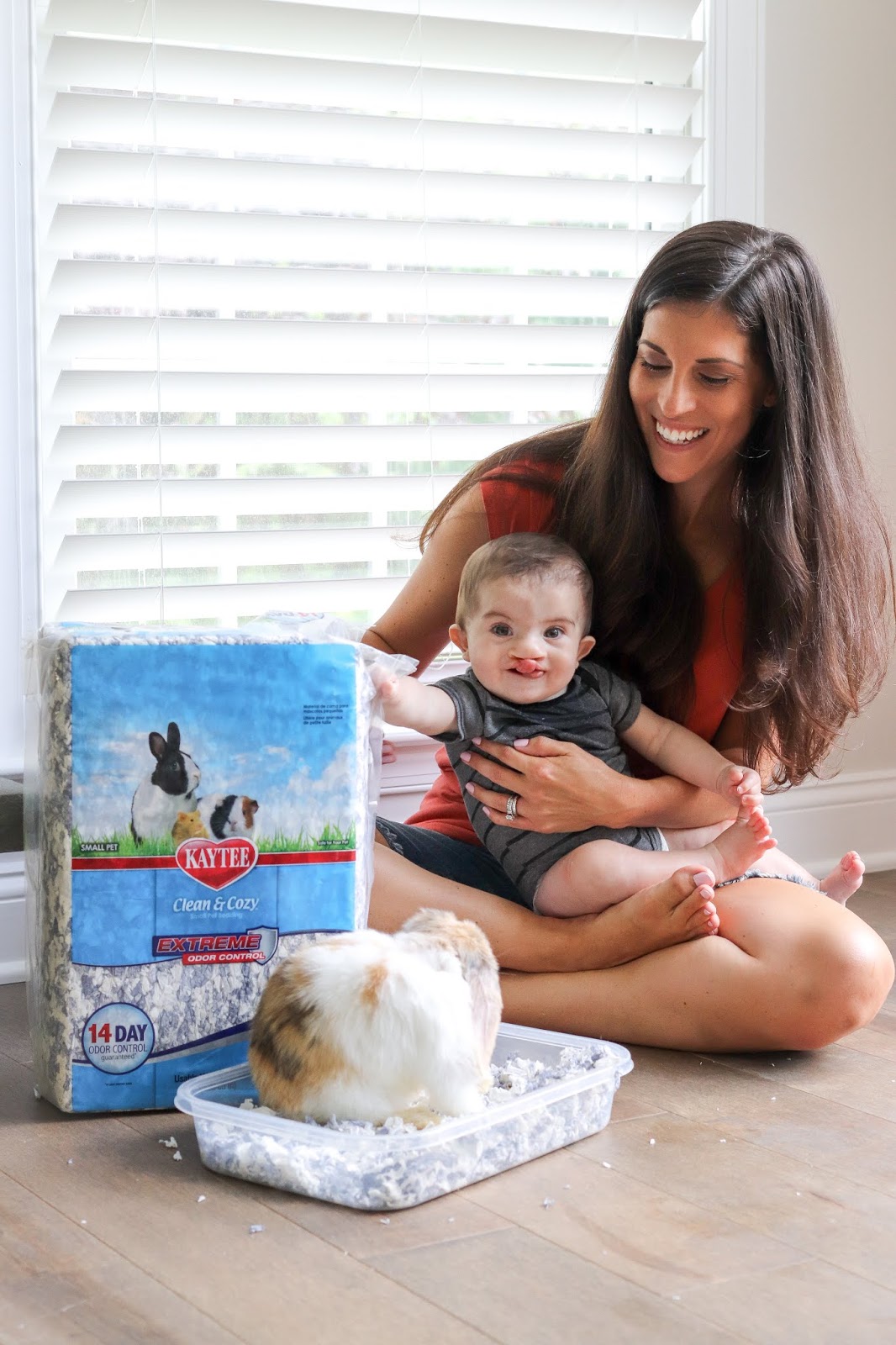 Adding a pet to your family is such a special time and we love that Kaytee focuses on no pet being too small to love. I would love to hear more about your pets and the special moments you create with them.