I've been meaning to share some of my favorite amazon finds around here but that whole time thing is still a consistent juggling act. I've been sharing some weekly purchases on my friday favorites but I always like when it's organized in a place to easily access or save if i'd like to put something on my list to try later on.
I also appreciate when it's something someone personally purchases and has a connection with it or can give an open and honest opinion about the product. One of the great things about amazon is, aside from the quick shipping and having soooo much to choose from, is being able to return almost anything. Sometimes things work out great and other times those little pictures don't always give the full feel of what something is like in person.
So here we go, let's take a look at some recent summer amazon purchases in case you might be interested in any of them.
This post contains affiliate links in which I get commission for purchases or clicks made at no additional cost to you. Thank you for your continued support.


Striped Romper:
this
striped romper
is a very recent purchase for me and you guys, I cannot say enough good things about it. It's super soft, fits well, I'd say true to size (I'm wearing a small), and brings in compliments every time I wear it, which has been pretty often lately. It's just so easy to throw on and really versatile. I'm considering getting it in a few other colors because that's how much I like it.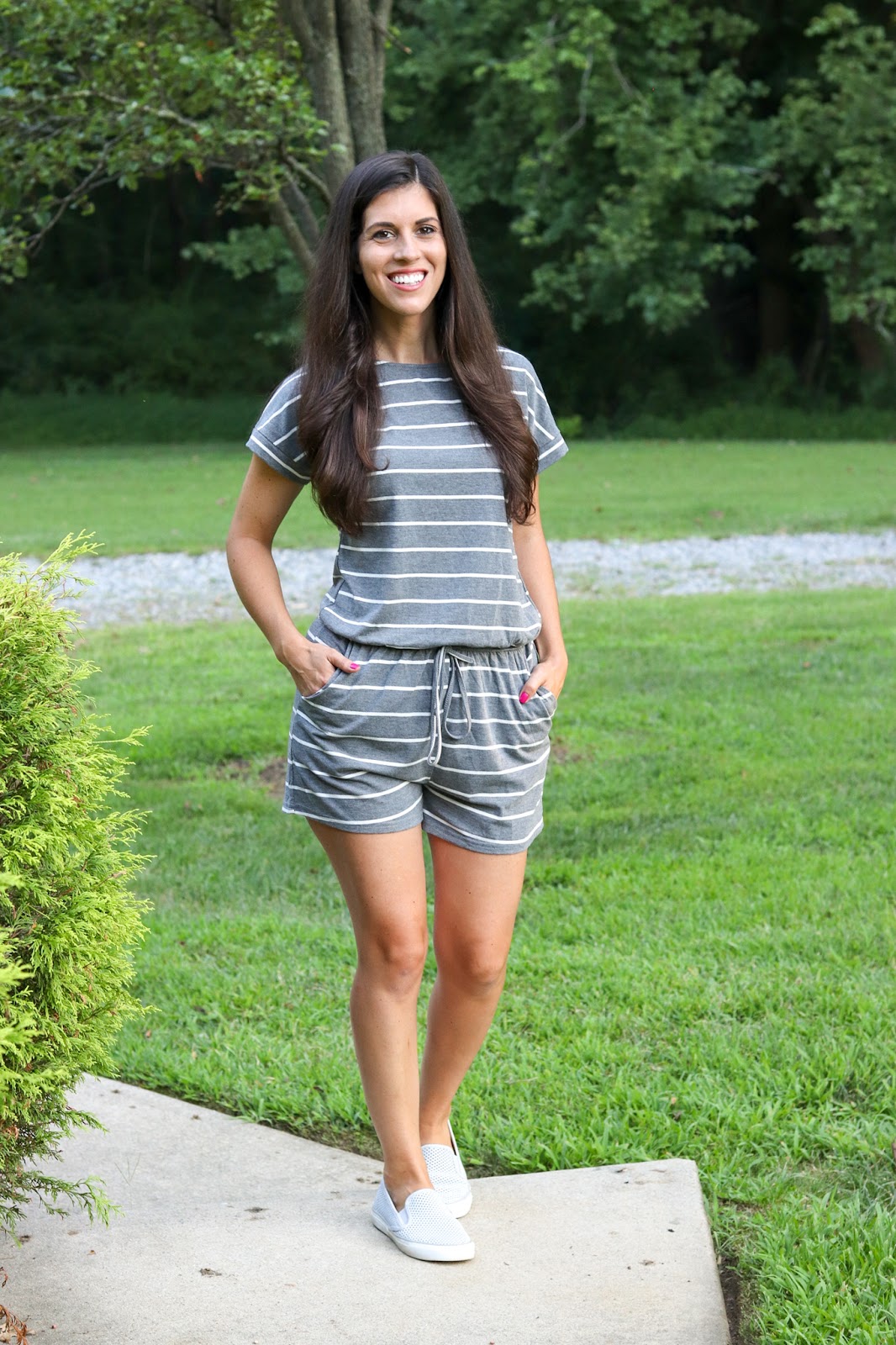 Off The Shoulder Bell Sleeve Top:
If I'm being honest here, I've strayed away from off the shoulder things because they aren't the easiest to wear around kids. I love the look of them but constantly having to pick little ones up and then pull my shirt back down isn't always fun. But give me a night out or a special event and they're one of the first things I will reach for. I came across this
off the shoulder bell sleeve top
and loved the way it looked in pics. I decided to give it a try and I'm glad I did. It comes in a ton of colors and also has a cold shoulder option.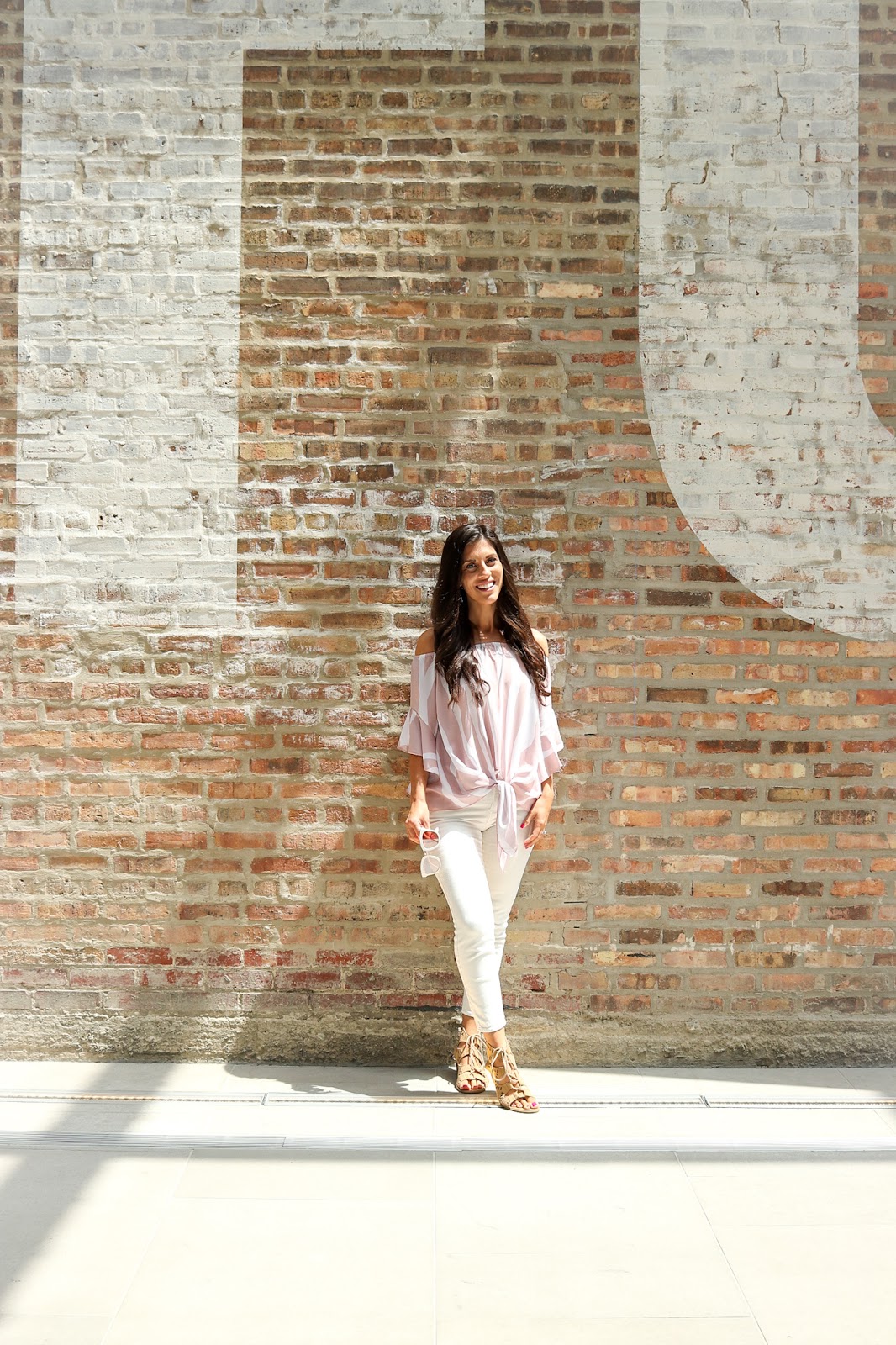 Balloon Sleeve Tie Knot Top:
As you can see, I apparently have a thing with sleeves lately. I enjoy a good statement top and taking a break from my everyday tees. This
tie knot top
is so fun and great with shorts (it's a lighter material), and I know it will also be cute with jeans. I really like the eyelet details on the sleeves and the tie knot that gives it a little more shape. I will say, I thought the color was going to be a bit different because of what they indicated online. The color says red, but in person I think it's more of a coral color. It worked out well because this makes it great for summer. They also have some other classic fall colors as well.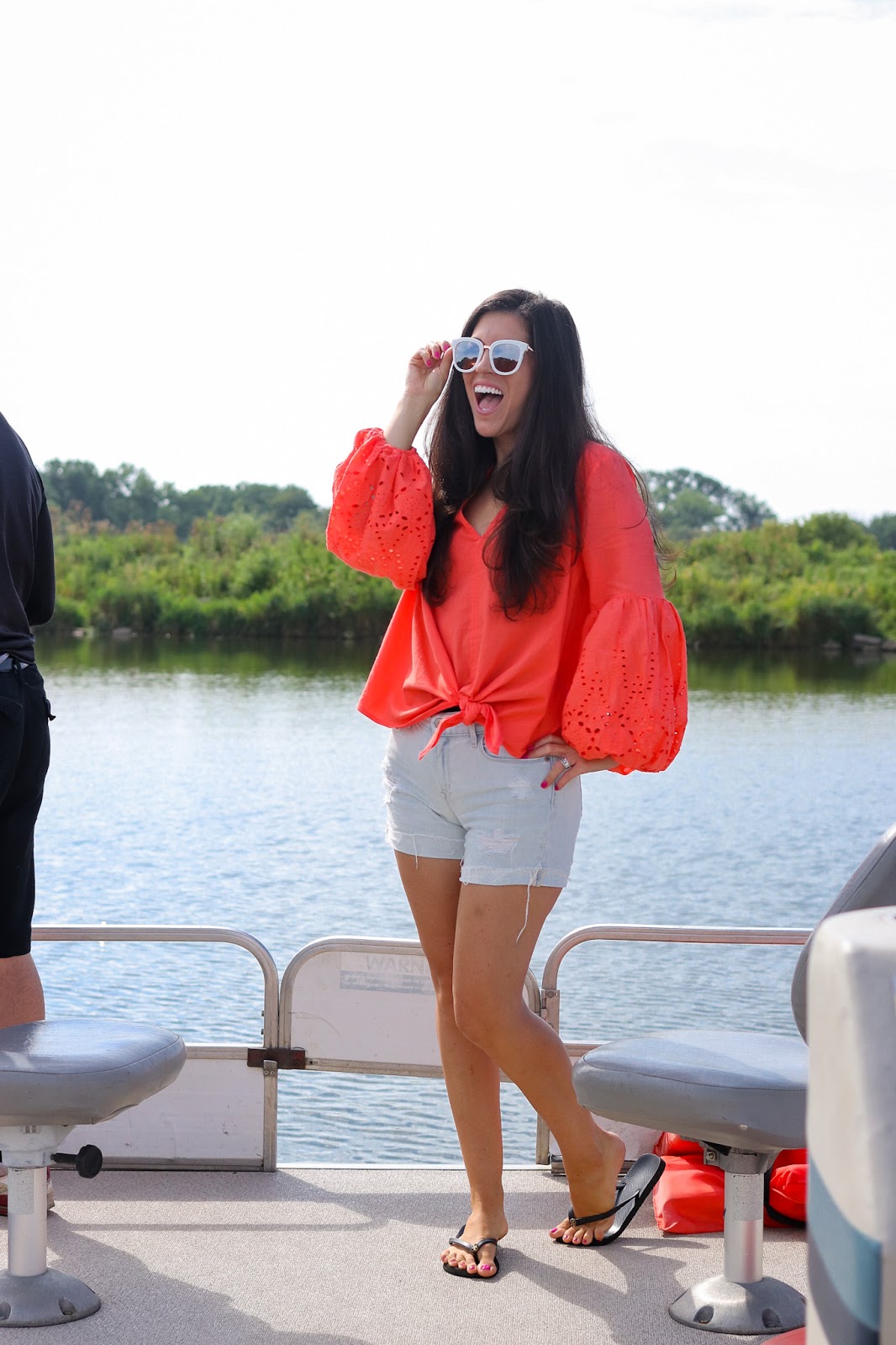 Jumpsuit With Pockets:
I don't know about you but I love an outfit with pockets. It's just so fun to me.
This jumpsuit
brings comfort and whole lot of options for you to wear it. I love the way the pants gather at the ankle and give it a jogger look. I think joggers are so fun to dress up or dress down. This is one of those pieces that transitions well throughout the seasons and you can get a lot of use out of.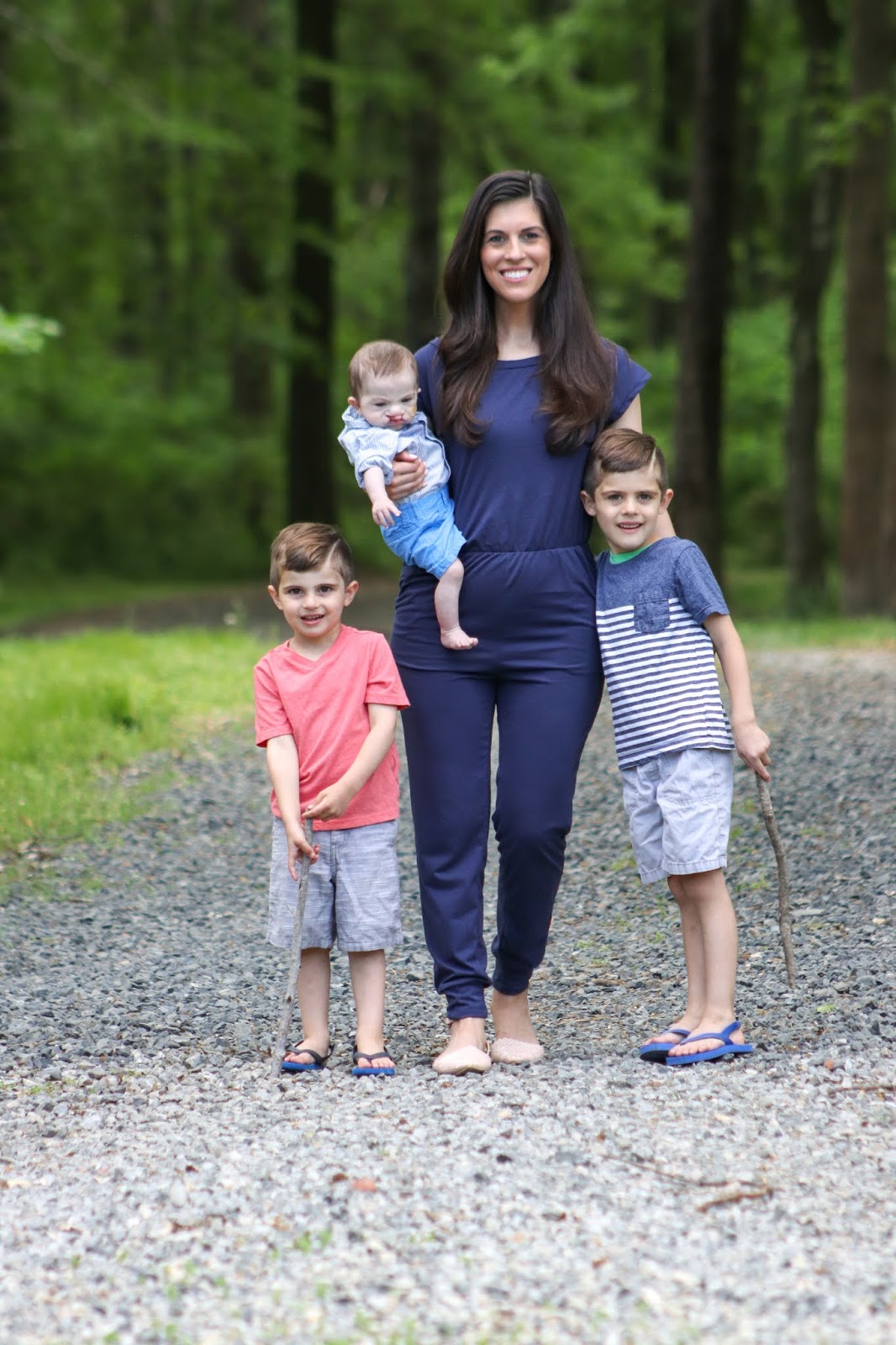 Wood Bead Ceiling Fixture:
I think a lighting fixture can bring something so special to a room when you find the right piece. I struggled to find something I loved for baby C's room, and something that wasn't going to break the bank. If you haven't noticed, some light fixtures can be reallyyyy expensive. We splurged on other ones in our house that were more focal points but I didn't want to have to compromise on the look I was going for in other rooms. We decided against a ceiling fan in his room since we have central air and I could not be more happy with this wood beaded light. Not to mention, it was at our door in two days and installed in no time. Gotta love having a handy husband. Anyone that comes into his room comments on his light, and it's the perfect piece to tie his room together.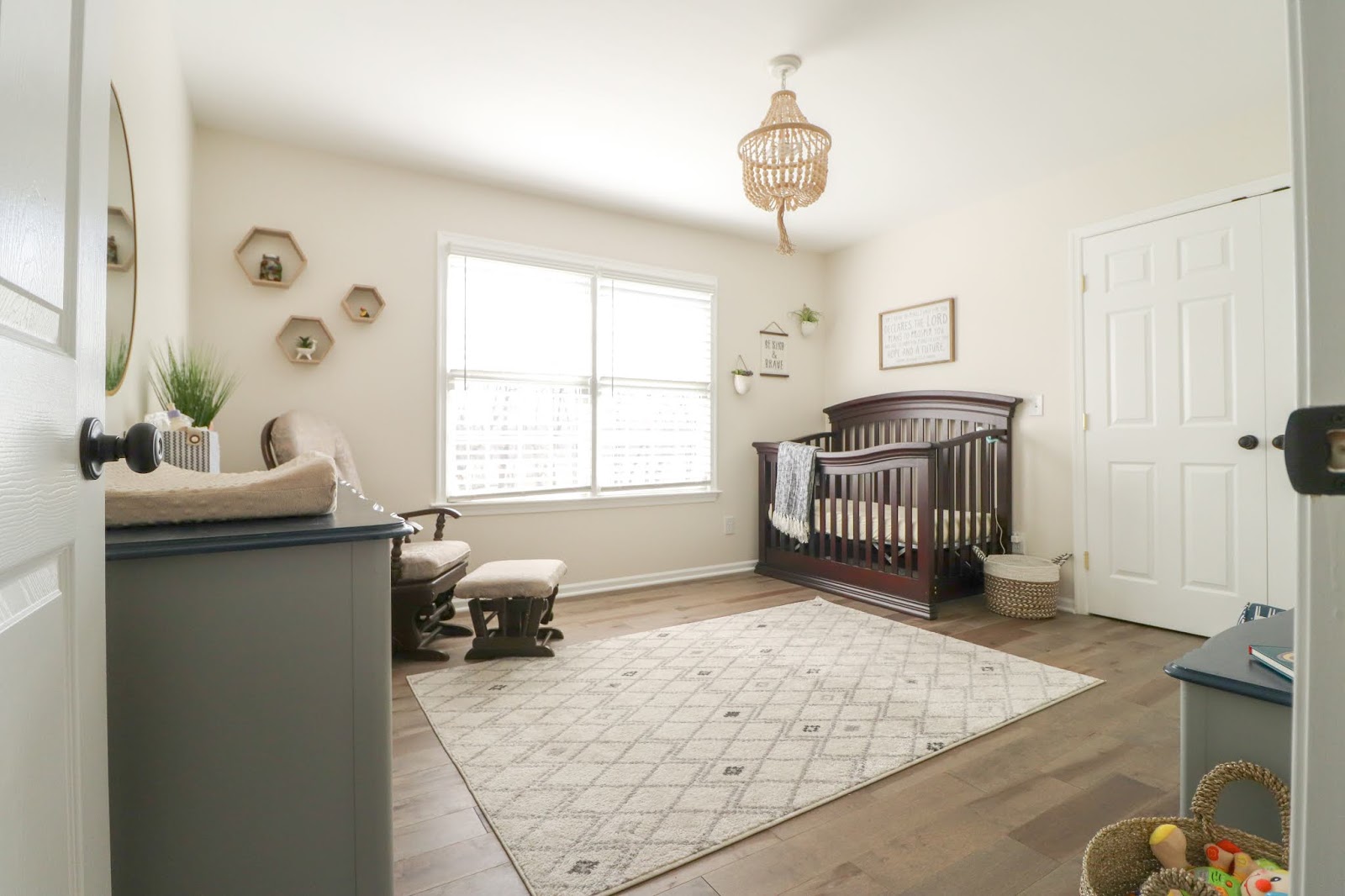 Portable Stroller and Handheld Fan:
Can we just talk about how crazy hot it's been this summer. If you're experiencing weather like the northeast then you know how bad it's been. I'm all about summer, through and through, but having a little one makes it really hard during times like these.
This stroller fan
has been so helpful it's not even funny. It comes with a rechargeable batter and also a usb charger. I can charge it right in my car and have it set for a day out. It comes with three different speeds and the boys think the bendable arms make it look like an octopus. The best part is you can bend and shape the arms to fit onto almost anything. And can we talk about how baby C looks like such a big boy here! I'm so not ready for that. Pretty soon I might not be able to call him baby C anymore.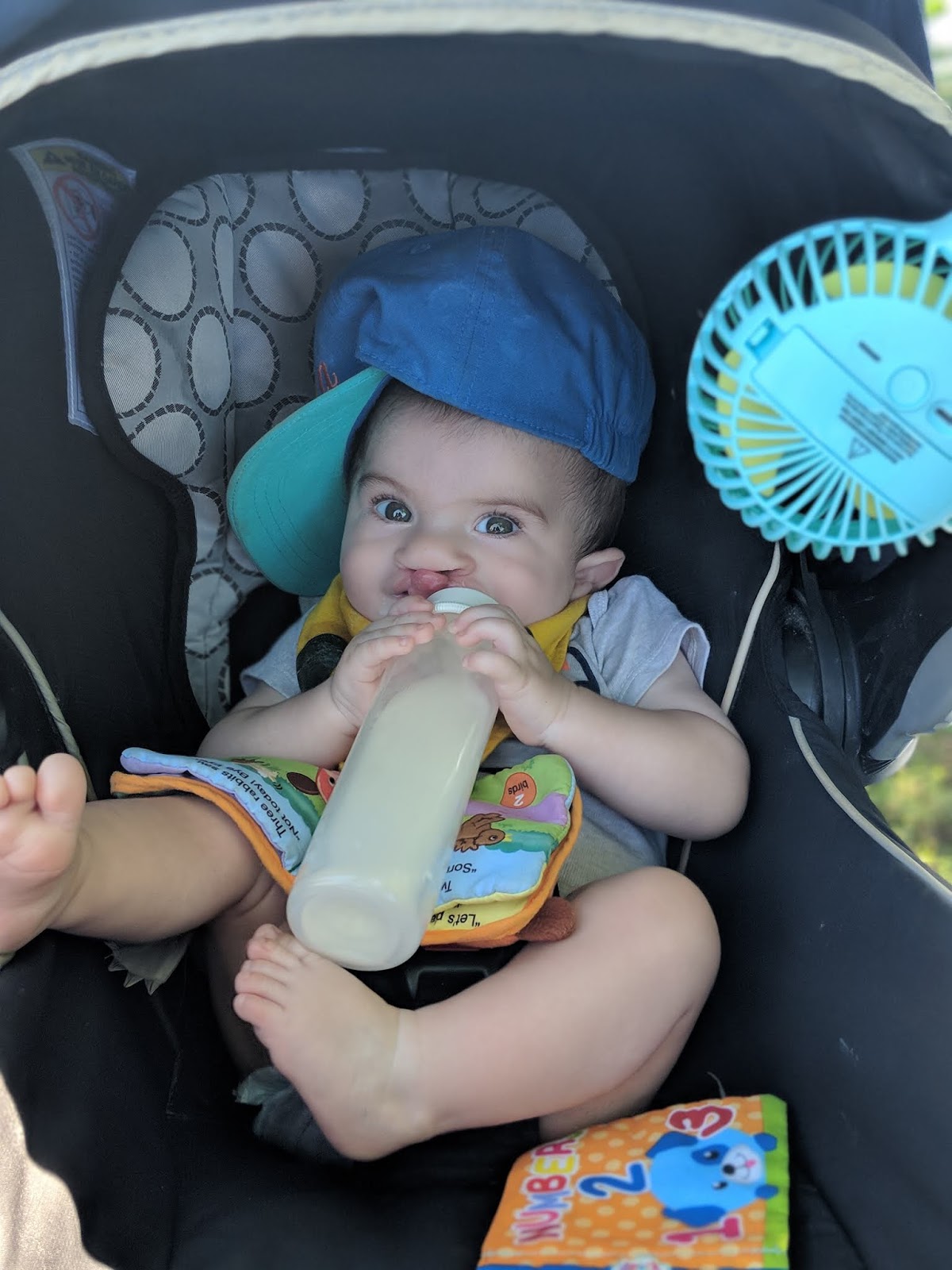 Popsicle Mold:
A cool treat to beat the summer heat (hehe) is a must during these hot days. We've tried other popsicle molds that have cracked, leaked, spilled over in the freezer, and have just been a mess. This popsicle mold has solved all of that and been such a fun staple in our house. The boys love making popsicles and adding in some fresh fruit to them. It's been a huge help for me to not have to worry about remembering to buy popsicles at the grocery store and I feel much better knowing exactly what's going into them. The handles come with a little lip that's supposed to serve as a drip guard, but being honest here, with kids, I haven't found anything that masters drips yet.