Happy Friday, friends! I hope it's been a great week for you. This one seemed extra busy with follow up doctor's appointments and a dentist appointment for the big boys. I was so glad to hear that baby C's surgeon thinks he is healing so well. I am so thankful we don't have to do any additional taping or anything as of now. We have his full lip repair surgery scheduled for the end of summer and his palate surgery scheduled at the end of the year. This little guy is so strong and continues to amaze me everyday.
Let's get into some favorites from this week…
This post contains affiliate links in which

I get commission for purchases or clicks made at no additional cost to you

. Thank you for your continued support.

Picnic Night:
this was the most random thing of the week but it ended up being my all time favorite. The boys were playing outside one night and came in the house to find me. Of course I was in the bathroom (never any privacy). They were standing there with a shopping bag full of snacks, and said they wanted to drive me on their quad to the end of the driveway to catch the sunset and have a picnic. I about melted. How sweet is that? Their bag was filled with gummies, crackers, and juice boxes, a well balanced meal for little ones.
Since we were getting ready to eat dinner I suggested that we take it with us and eat outside. They were so excited and it ended up being perfect. After dinner they ran around and caught lightning bugs and came back with dirty little toes. I also think I found my new favorite spot to take pictures of the baby. The sky was amazing and peaks at a certain point that I happened to catch him in all of his messy drool, and I loved every minute of it. I think we need to make this a weekly thing now.
4th of July Fun:
in case you missed it, I recapped our adventures from our
extra long 4th of July weekend
. I think we all need more long weekends in our life. I always come off of them so much more refreshed and relaxed.
New Front Door and Entryway Transformation:
i always knew I wanted to switch out our front door and have something that would give it a different feel. I could not be happier with the one we went with. You can head to my
statement entryway post
to see some of the before pictures and more of our inside. A lot of you asked about some of our products we bought so I am linking them here.
Our chandelier
was a must for me and as soon as I saw it I knew it would look great in our entryway. Because of the size, it was on the pricer side, but they do have similar ones in smaller sizes if you're consider this look.
These lanterns
were perfect for our outside lights and they also come in different sizes.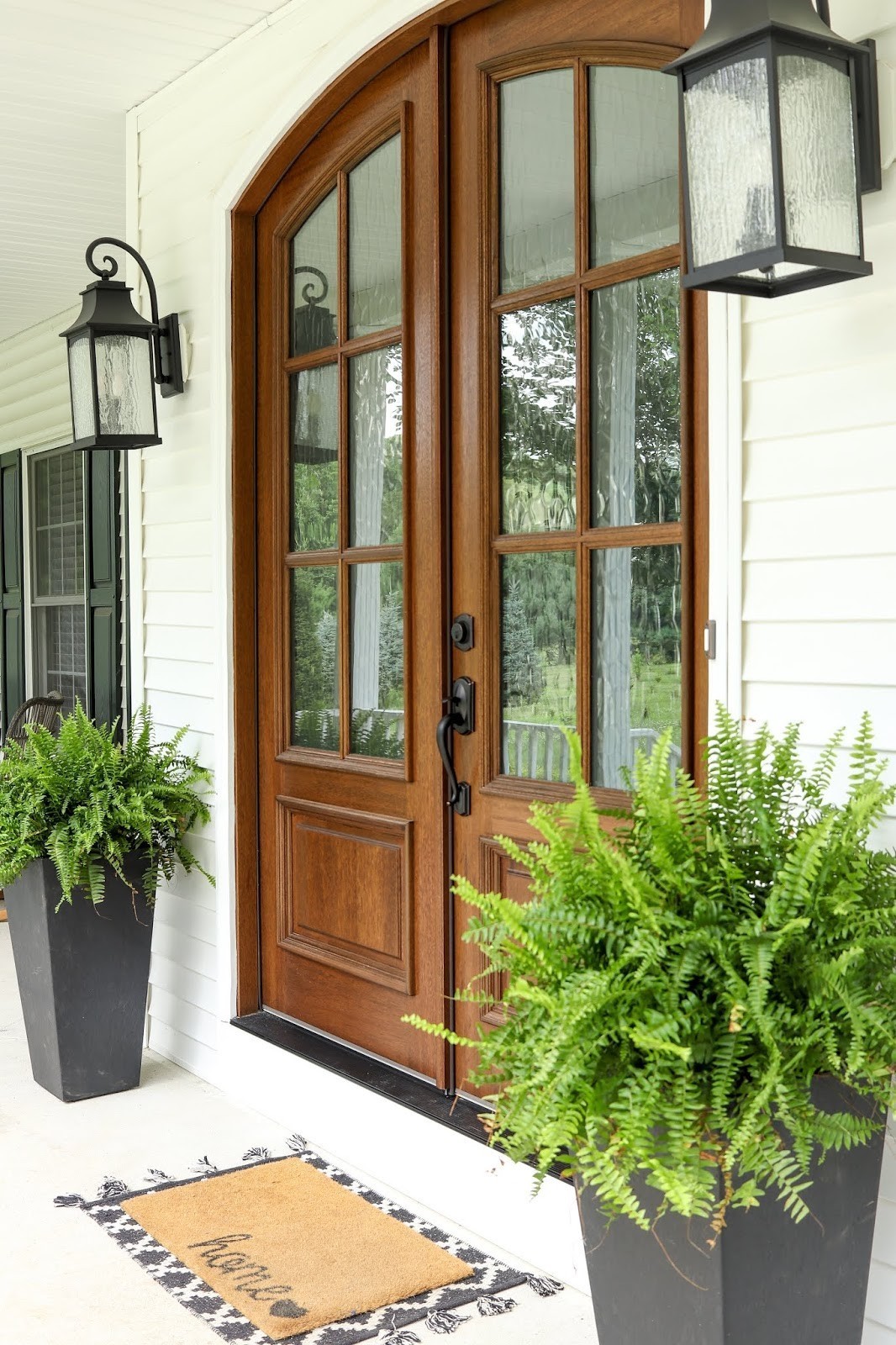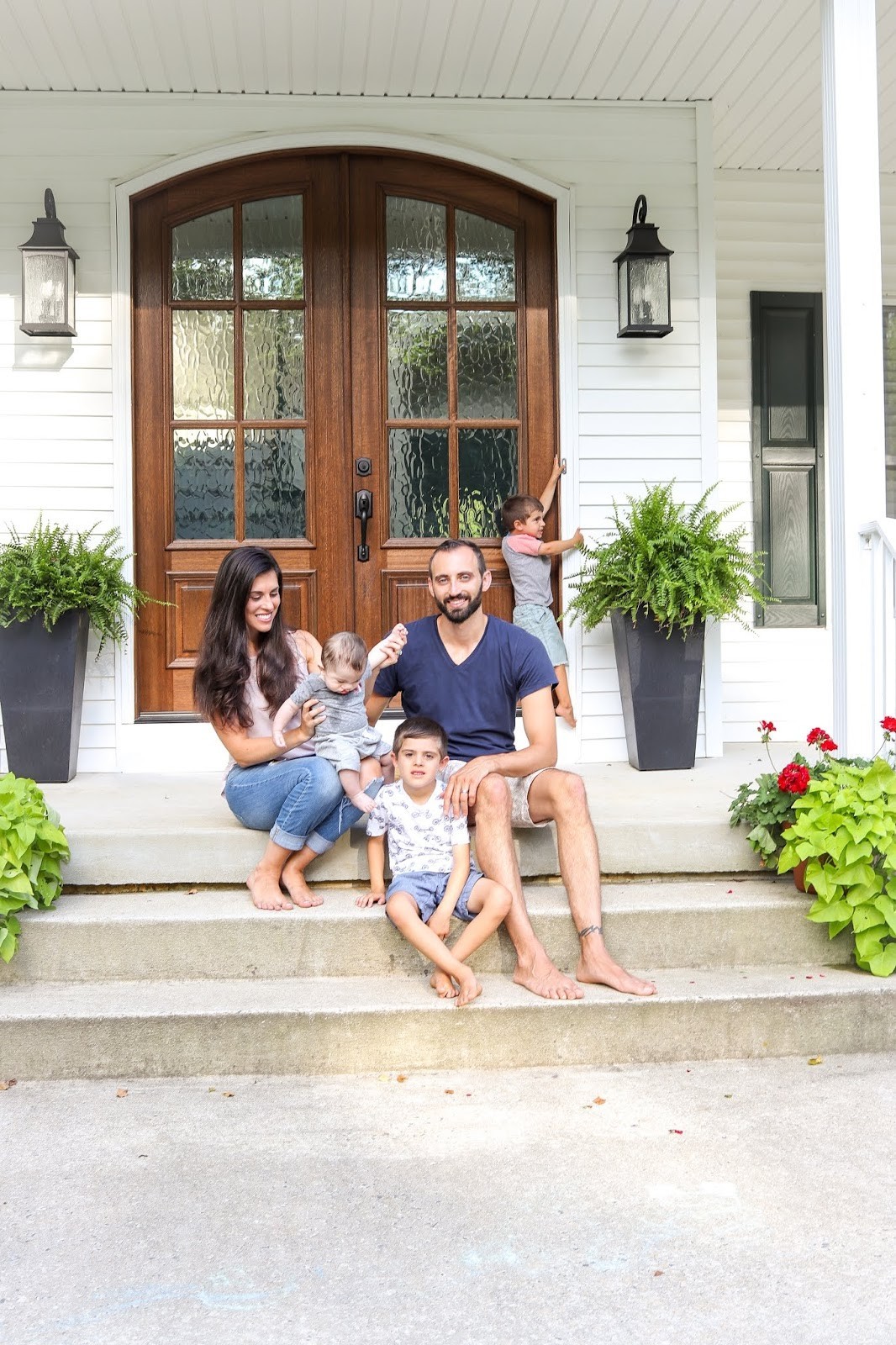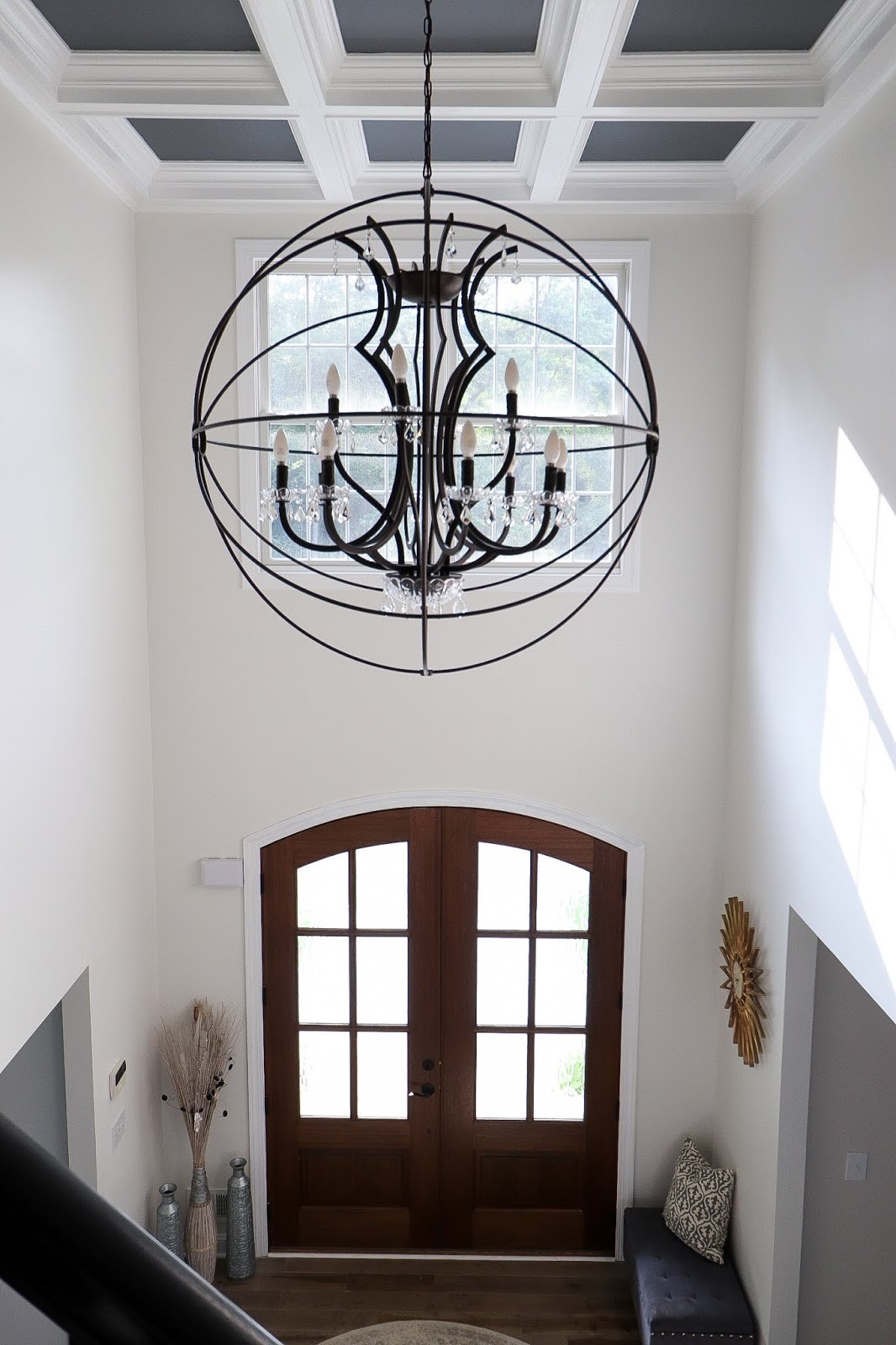 Airstream Adventures:
we officially kicked off the camping season this week. We are so excited to have the Airstream back out on the road and this time around baby C get's to come on the adventures. It seemed like everything that could have gone wrong the morning we were leaving did. Nothing really with the Airstream, just life in general. But regardless, things happen. All I know is the next time we're planning on camping we will not be having any Drs appointments that morning. Because no matter how early you make the appointment, that one day you need to be somewhere it's the most backuped, ever. Anyway, we made it and are having a great time. It's nothing a little fishing and smores fun can't fix.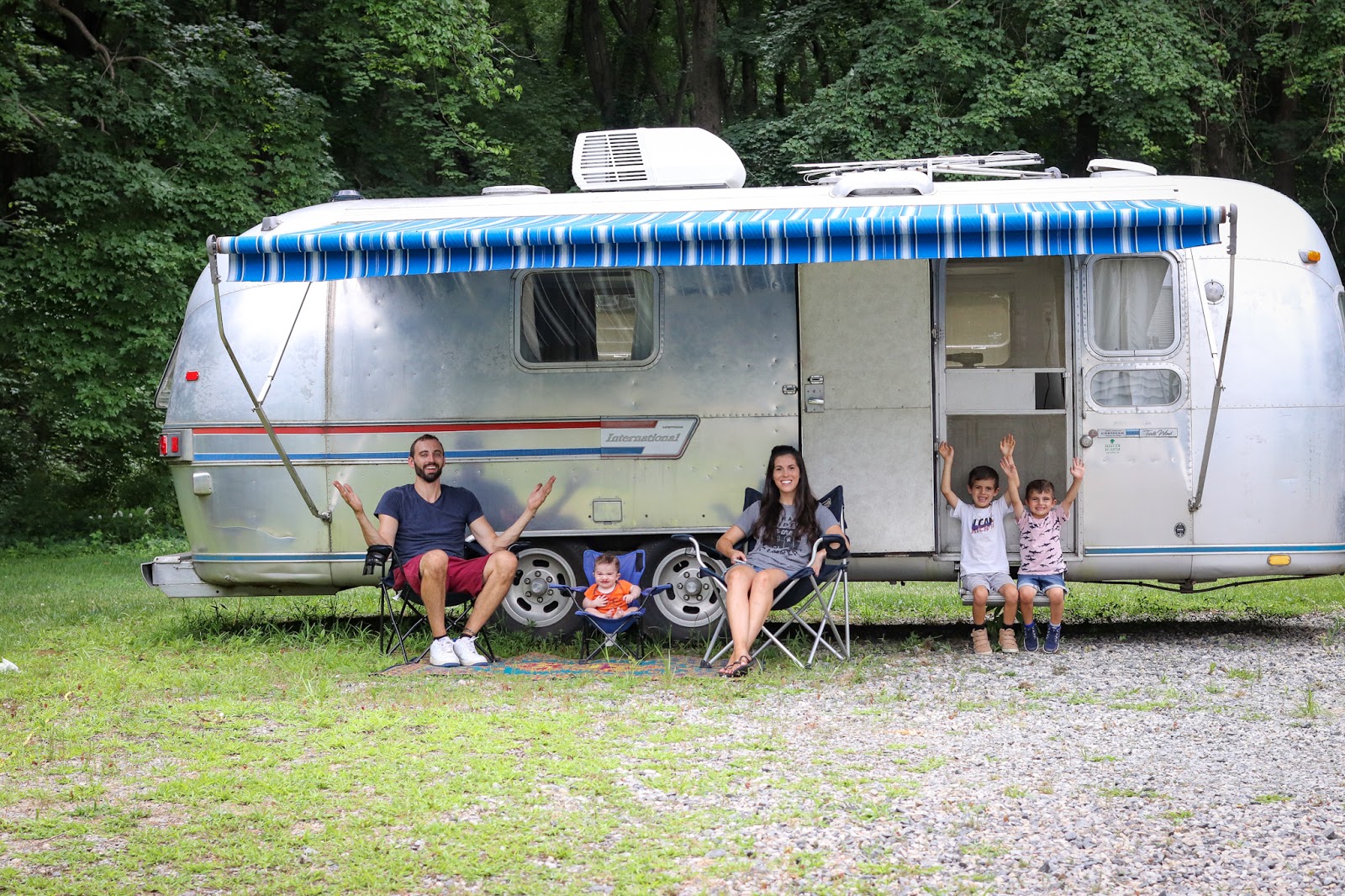 Favorite Finds:
i mentioned before that tops seem to be the least thing I have over here and I really needed some new ones this season. Not to mention there are some days where I need to change multiple times if baby C decides to add a little style to my outfit with some extra spit up (fun times). I came across a sale and really like the fit and quality of
these tees
(currently an extra 20% off the already marked down price with code Extra20).
Ok, real talk here. I used to rock short shorts back in the day but have tried to retire them now that I have the boys. Well, all of my shorts were in the wash the other day. At least the handful that I have that I feel comfortable with the length. So what did I do, I broke out the old booty shorts since I had nothing else to wear, and man did the boys notice. I could not change them quick enough. I opted for jeans instead, haha. Well wouldn't you know, I went searching online for new shorts that were a more appropriate length, and guess what? There aren't a lot of them out there. At least that I could find, and didn't look silly. I came across these high rise button front shorts and love them! They're on a major sale but selling out fast in most sizes. I got this front tie shirt in light gray and it came out to only $4! Now that's my kind of shopping.
Nothing like waiting last minute to realize you need to find sleeping arrangements for your baby (third child problems) while you're camping. Our goal is to eventually put bunkbeds in but that probably won't happen for a little while and he's no where near sleeping on them. This Graco travel lite pack n play is perfectttt. He has the room he needs but it's not big and bulky and is super easy to travel with.
I hope everyone has a great weekend!