Happy Friday, friends! I hope it's been a great week for you. We are still summering strong over here. We have one full week of summer left and intend to make the most of it. It will be a busy one for us but that seems to be nothing new. The boys head back to school after labor day which always makes me thankful and feels like we have a bit more of a summer to enjoy. I am looking forward to some more consistency and us getting back into a routine. Each summer seems to be getting harder for me to say goodbye knowing how this precious time with my boys is passing by.
Here's a look at some of my favorites from the week…
Beach:
we were all in our happy place by the water and enjoying some beach fun. The water was nice and warm (or should I say not freezing) and I actually got to do some reading on the beach. What?!?! Remember that sip and swap my sister had a few weeks ago? Well I was finally able to start my book. The boys dug a big hole in the sand that kept them occupied for awhile while the baby napped. I got through six chapters so I'm considering that a big win.
we also went crabbing and finally caught some this time around. We went a bunch of times over the summer with no real luck. We used it as a way to teach the boys the good old lesson of, if at first you don't succeed, try, try again. This time it payed off and we enjoyed some yummy crabs for dinner.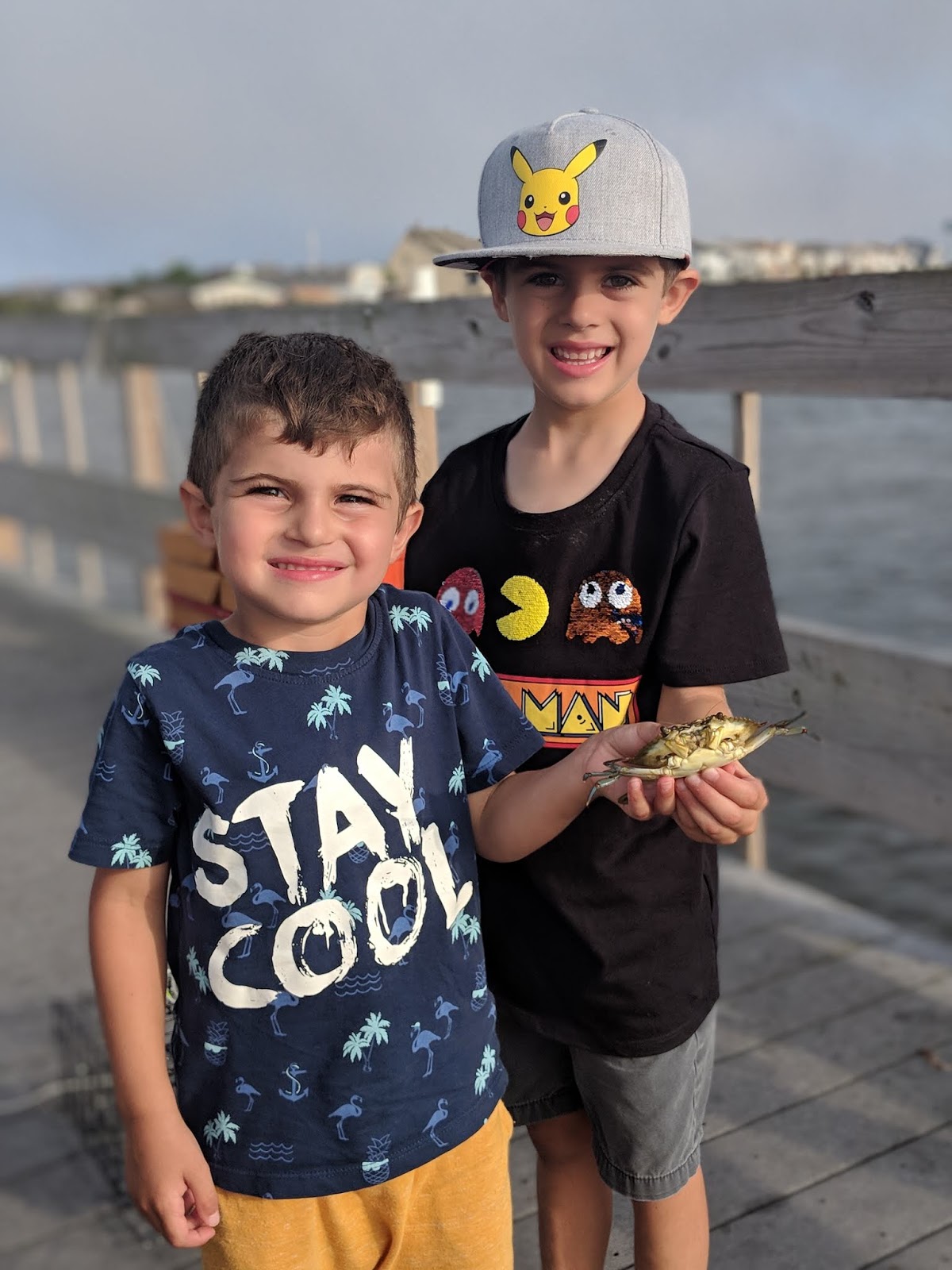 Peach Picking:
you might have seen my post this week about
our peach picking adventure
. We have been enjoying so many yummy peaches and still have a few left. The boys were their goofy self and the baby was too funny wanting all the leaves and grass he could get his little hands on.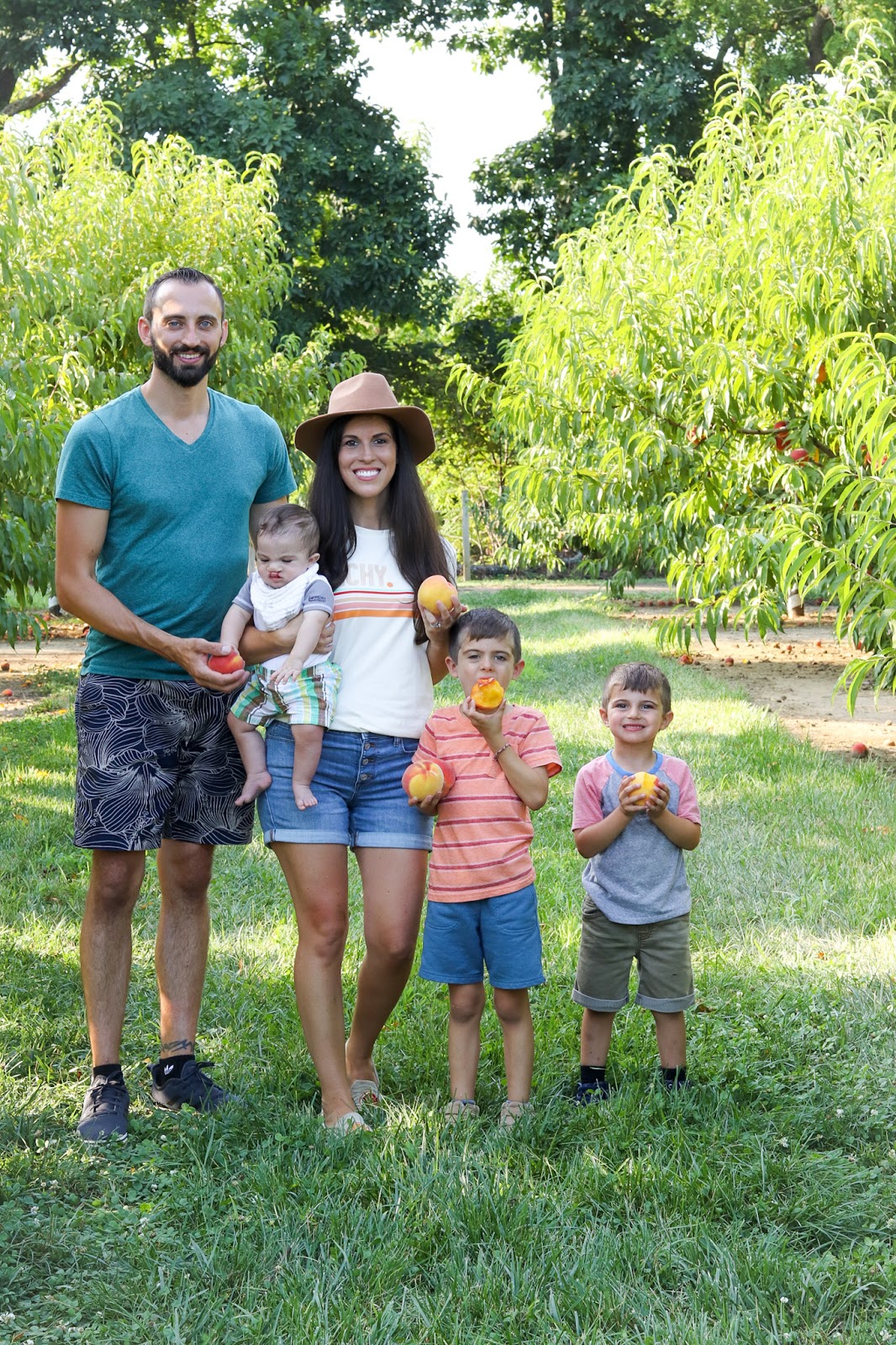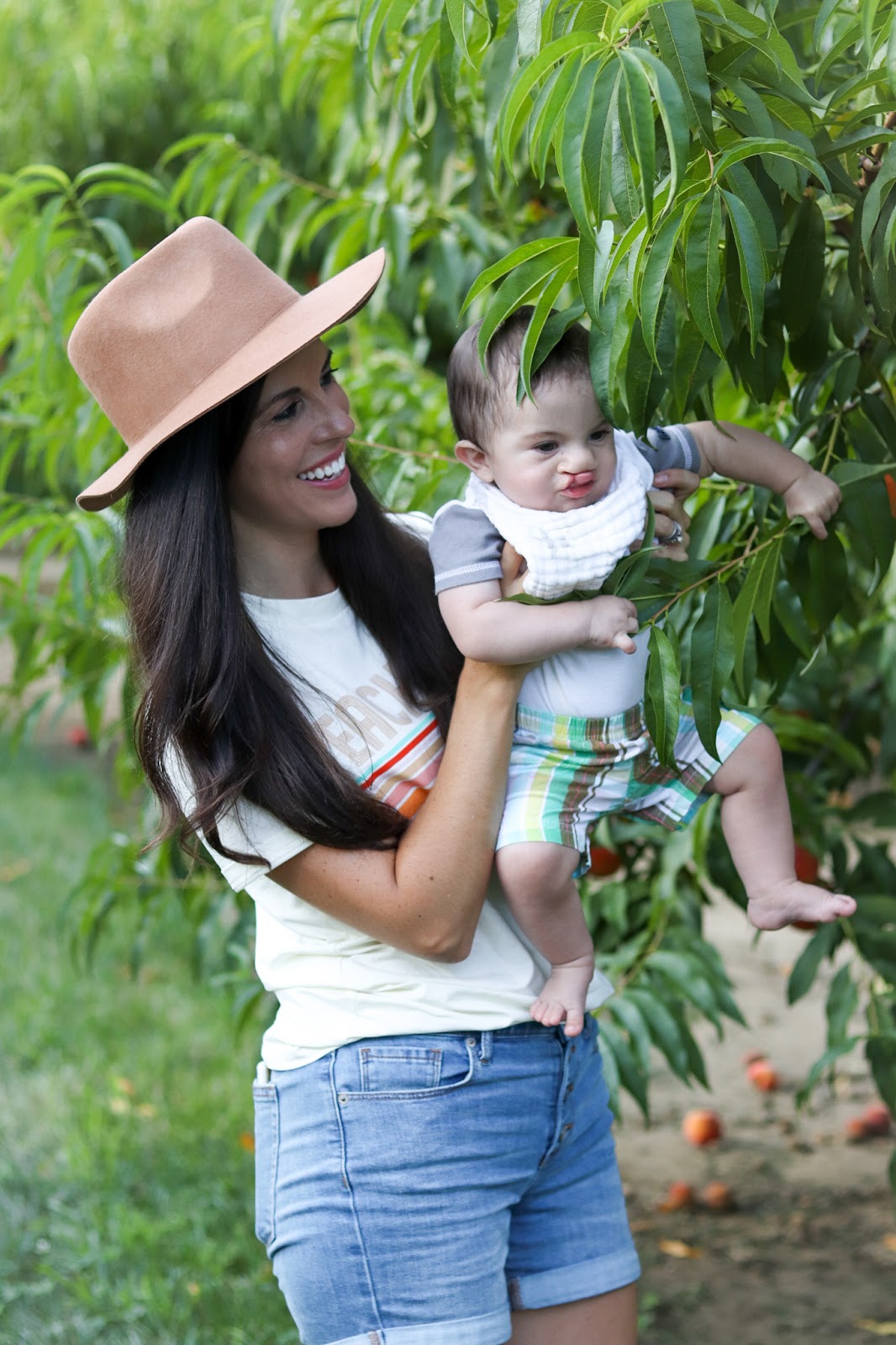 FabFitFun:
if you caught my insta stories this week you might have seen that I hid out in my closet for a little peace and quiet for a few minutes to talk to you all about my new
fall FabFitFun box
. My friends got me a subscription box specific for when I was pregnant, and I loved it. Now that I'm no longer pregnant, I was interested in exploring other options that would be great to help with focusing on some self care. It's always nice to receive fun goodies! I really like that they have all full size products and that you can customize what you like. They have some great benefits if you become a member. They were so nice to offer all of you a coupon code if you'd like to take advantage of their fall box. You can check out more about
FabFitFun here
and enter code
BEAUTIFULLY10
at checkout for $10 off.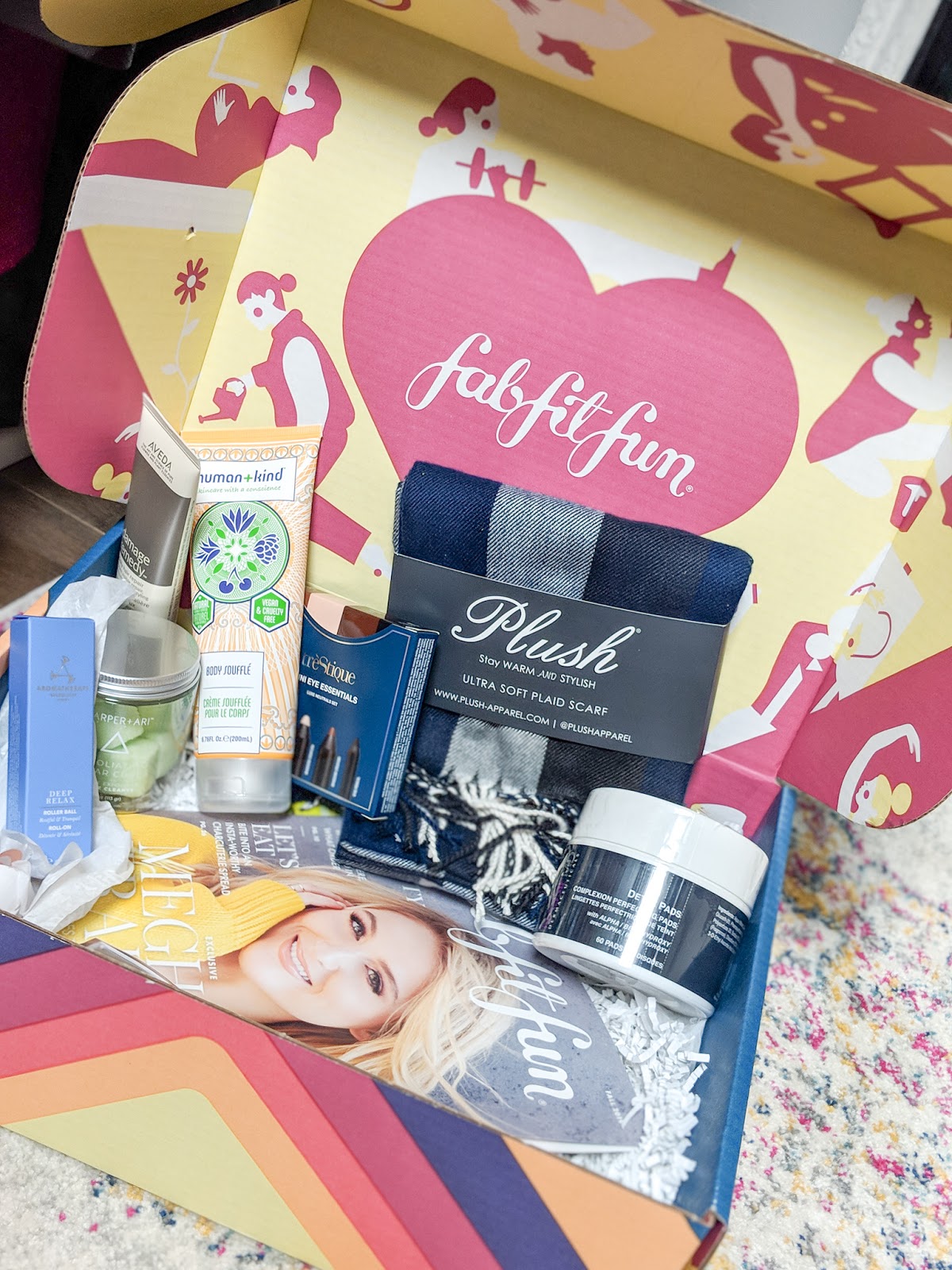 9 Months:
i know I say this every month, but man oh man, this one seemed to sting a little bit. Time. Why, oh why, do you just like to speed on by?! There's something about that 9 month mark that puts things into perspective a little bit more. Maybe it's the fact that you realize it took 9 months for you to carry and help create your little one and now it's been the same amount of time that you've had the chance to create so many memories with them. It's also hitting me a little harder knowing that C's next cleft lip surgery is coming up in two weeks. I don't know if it will be easier on me knowing that we have some sort of idea with what to expect (he's already had a lip adhesion surgery if you haven't been following along) or if it will be harder knowing the struggles that lie ahead and the pain he will have to endure. Either way, this little guy is such a warrior and rocking each stage of life.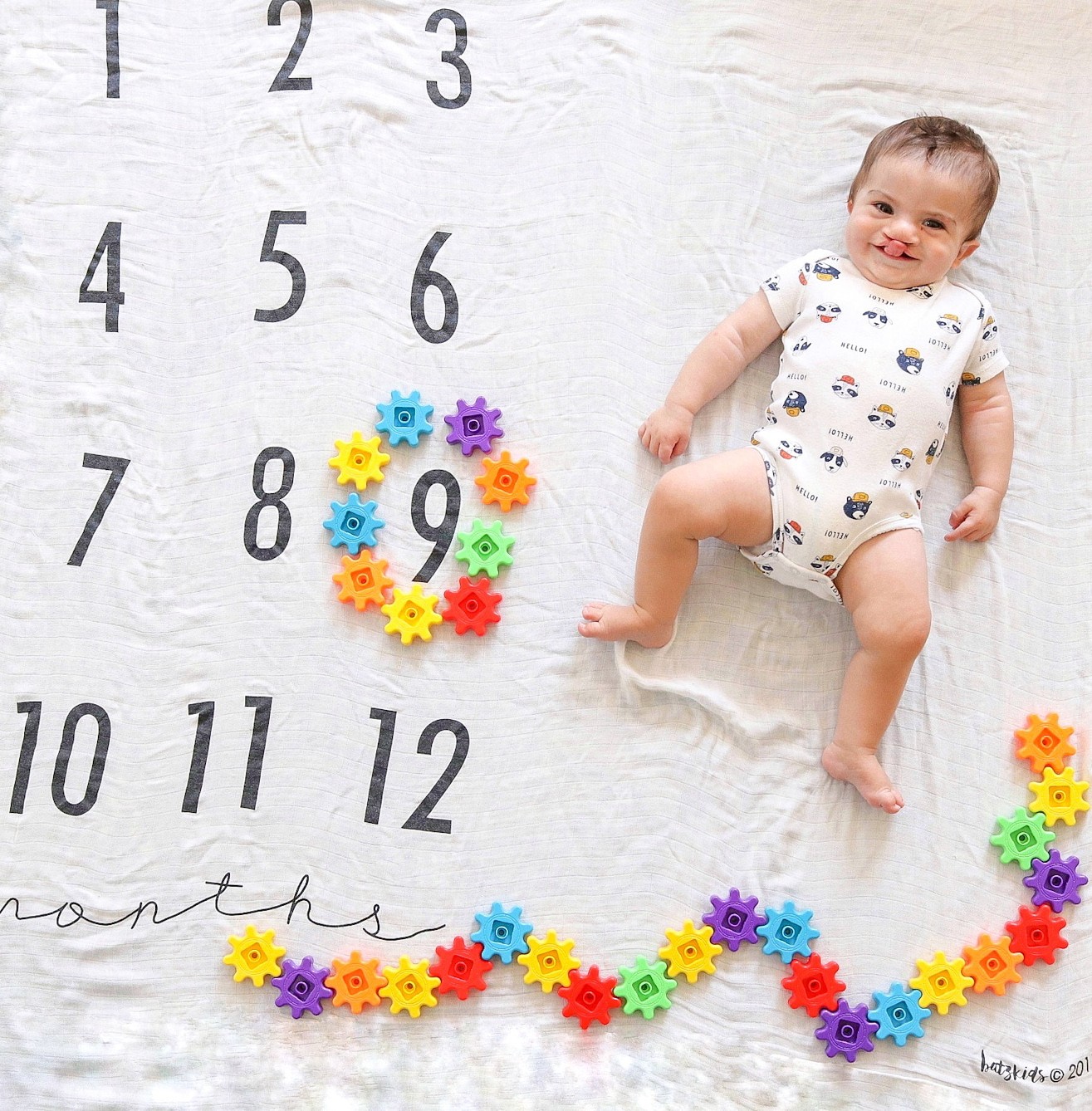 Favorite Finds:
let's talk booties, and I'm not talking about the kind my boys get a kick out of (that's another story if you saw my recent insta post). As much as I will be wearing my flip flops and espadrilles until I can't no more, I have my eye on so many cute fall booties. I used to really like taller boots, but the past two seasons have left me really loving booties for fall and my taller boots for winter. I love wearing
open toe booties
in early fall before it gets too cool out. I also really like the
laser cut look
and something with a low heel is always a favorite for everyday wear. I've also been liking the
off the shoulder sweater
look. I think it makes more sense for me because most sweaters that are knit or have an eyelet look to them, I will wear a cami under neither and don't feel like I constantly have to readjust the sweater. I mentioned last Friday that I was venturing out to go back to school shopping with the boys. We did end up getting the
karate built-in flex jeans
and they both wore them with no complaints. Let's hope tit stays that way. For the longest time they would
only wear joggers.
They both picked up
these
fun
sequin changing shirts
and these fun
peekaboo shirts
. It's really cute because the
arms to the fox
have velcro and you can pull them down.
I hope you have a great weekend!