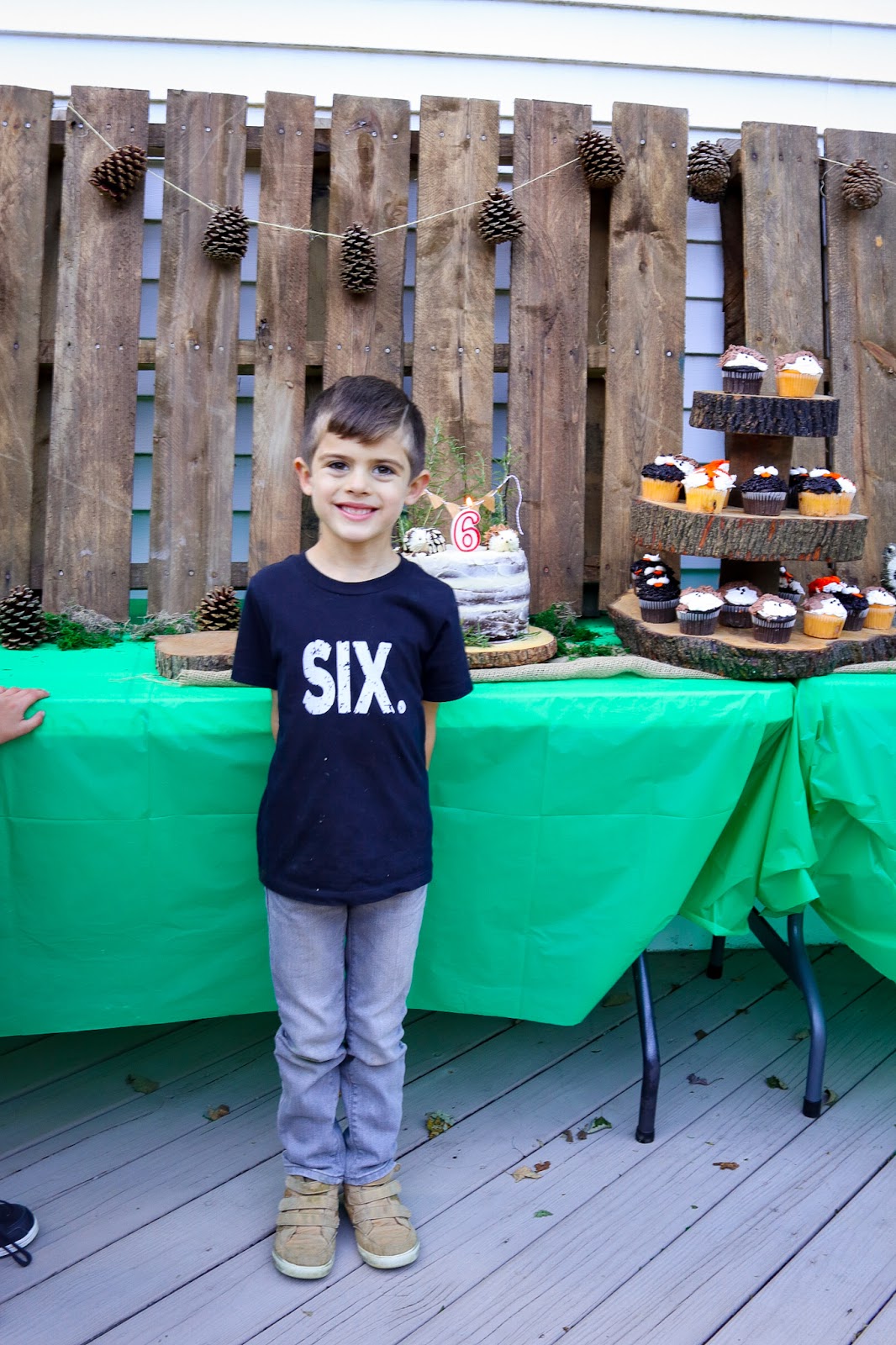 It was no surprise to me when my oldest son wanted another outdoor animal inspired party. Some of you might remember last year how we had a reptile party for him with a bunch of real reptile friends that came for a visit. I'm pretty sure he would have this same type of party over and over again each year if he could. It will be interesting to see when he changes his mind or wants something completely different.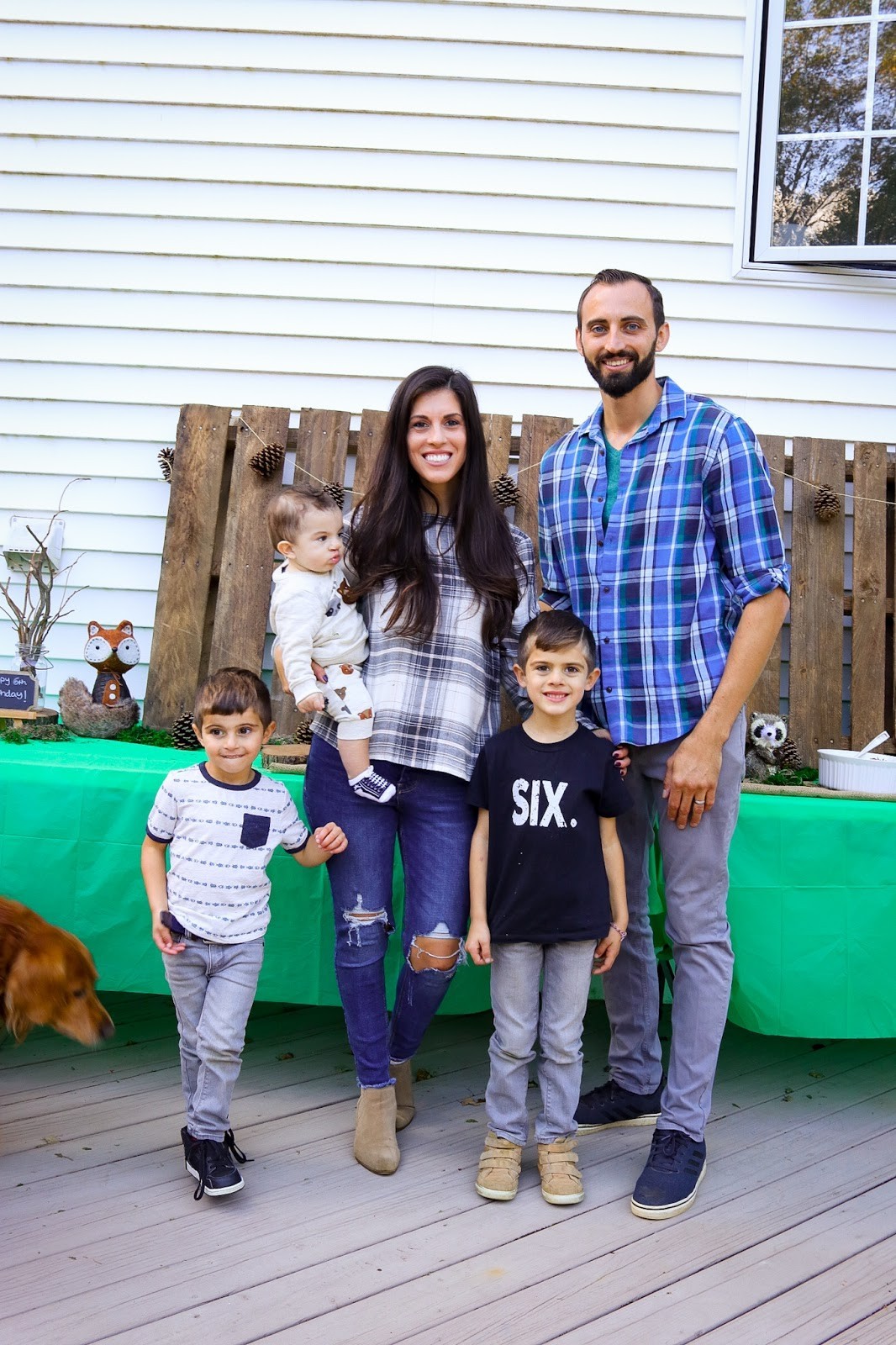 He has been an animal lover ever since he was little and would ask us at two years old if we could get a cow. While there are still no cows around here (I think that's one animal we won't be getting), we have expanded our furry, and prickly friends. You might remember how this spring we added our rabbit, Hoppy, and our hedgehog, Flower, to the family. Since the hedgehog is technically his, he wanted to incorporate her into the party, which I thought was a cute idea.
This post contains affiliate links in which I get commission for purchases or clicks made at no additional cost to you. Thank you for your continued support.


We kept the decor pretty simple which felt like it was just enough to give it some added touches. A lot of these ideas I have recycled from his
first birthday camping party
and his
reptile party
. If there was anything else that I needed I just went to the backyard which made it really convenient. Some sticks in a mason jar make for an easy and simple center piece. I also made a pinecone garland that we strung along our ever famous pallets.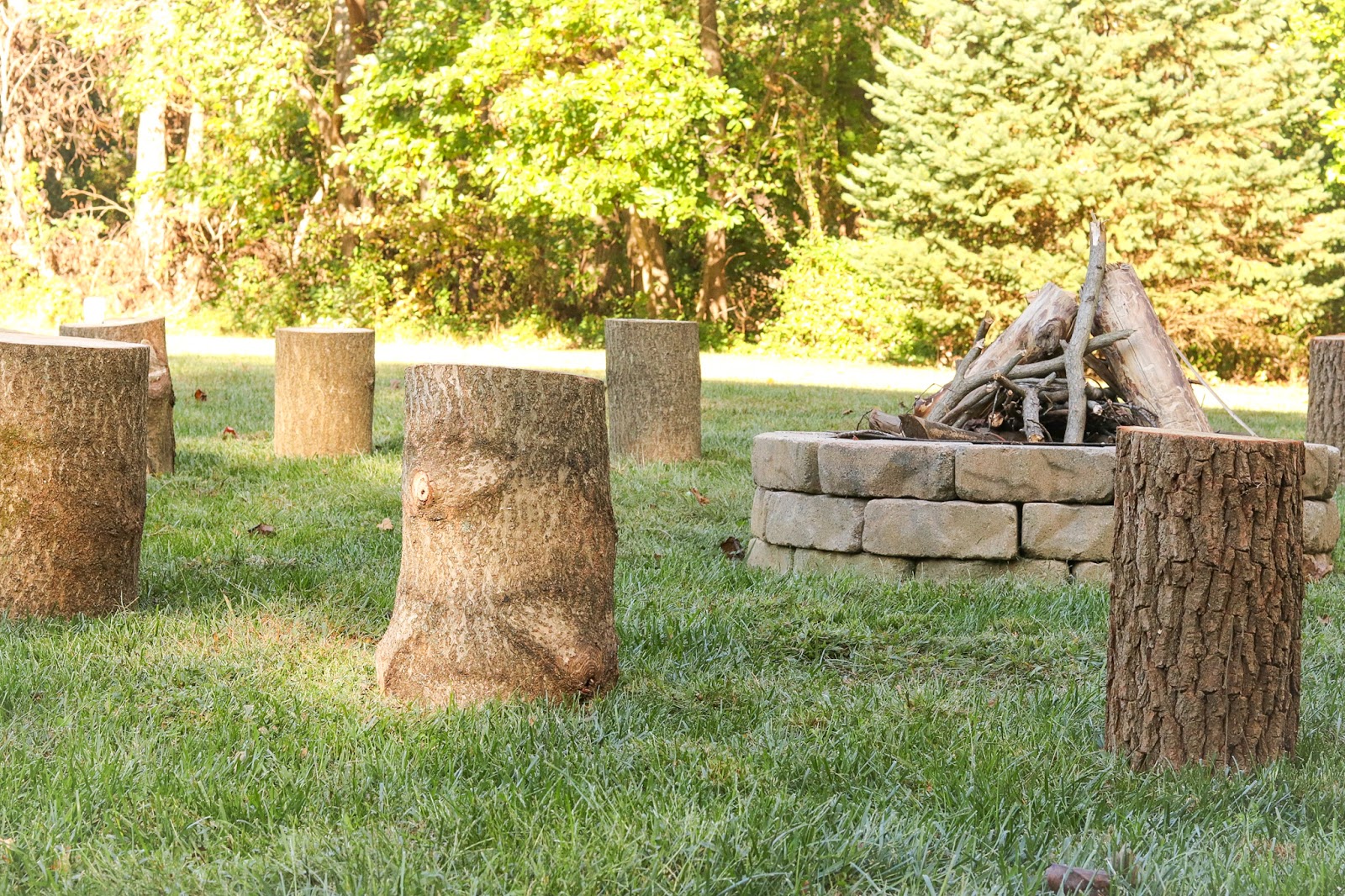 The stump seats are always a big hit with the kids, and really what I've learned is, regardless of all the things you have setup for them to do, most of the time they just want to run around and have fun with each other. I forgot to take pictures of them but we did have a
giant jenga
for everyone to play and also a
big connect four
. Since we have a lot of land to explore the kids wanted to go on a nature walk that Eric and some of the parents went on with the kids.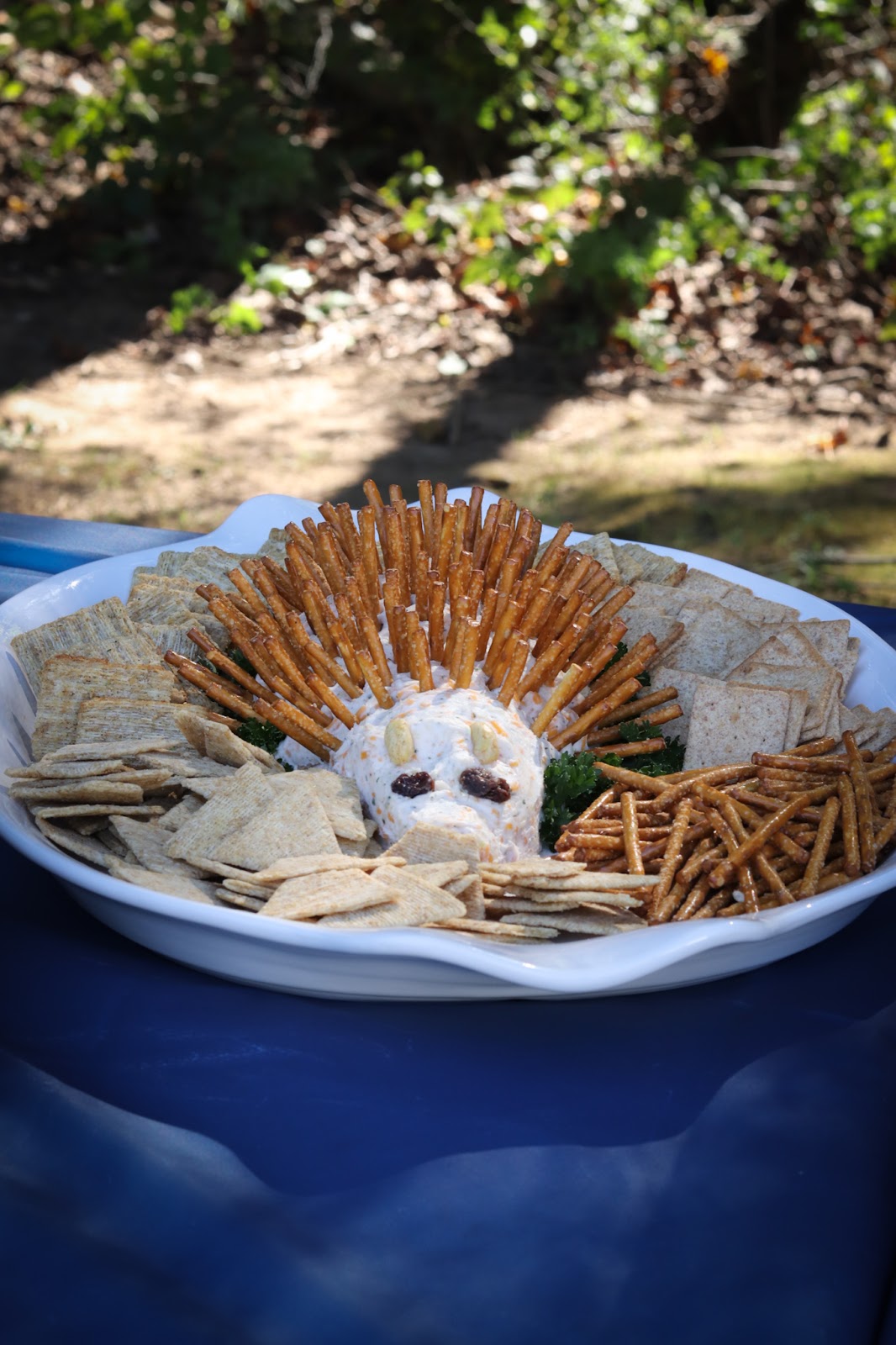 We also kept the food very basic and kid friendly. There are a lot of really cute food ideas if you take a look on
Pinterest
, but the birthday boy wanted chick fil a nuggets and pizza, so that's what he got. We also broke out the pretzel bar again which is quickly becoming another favorite of mine. This time around we had mini pretzels for the kids and they were a hit. My mom did make this fun hedgehog cheese ball with pretzel sticks as the quills that came out really cute.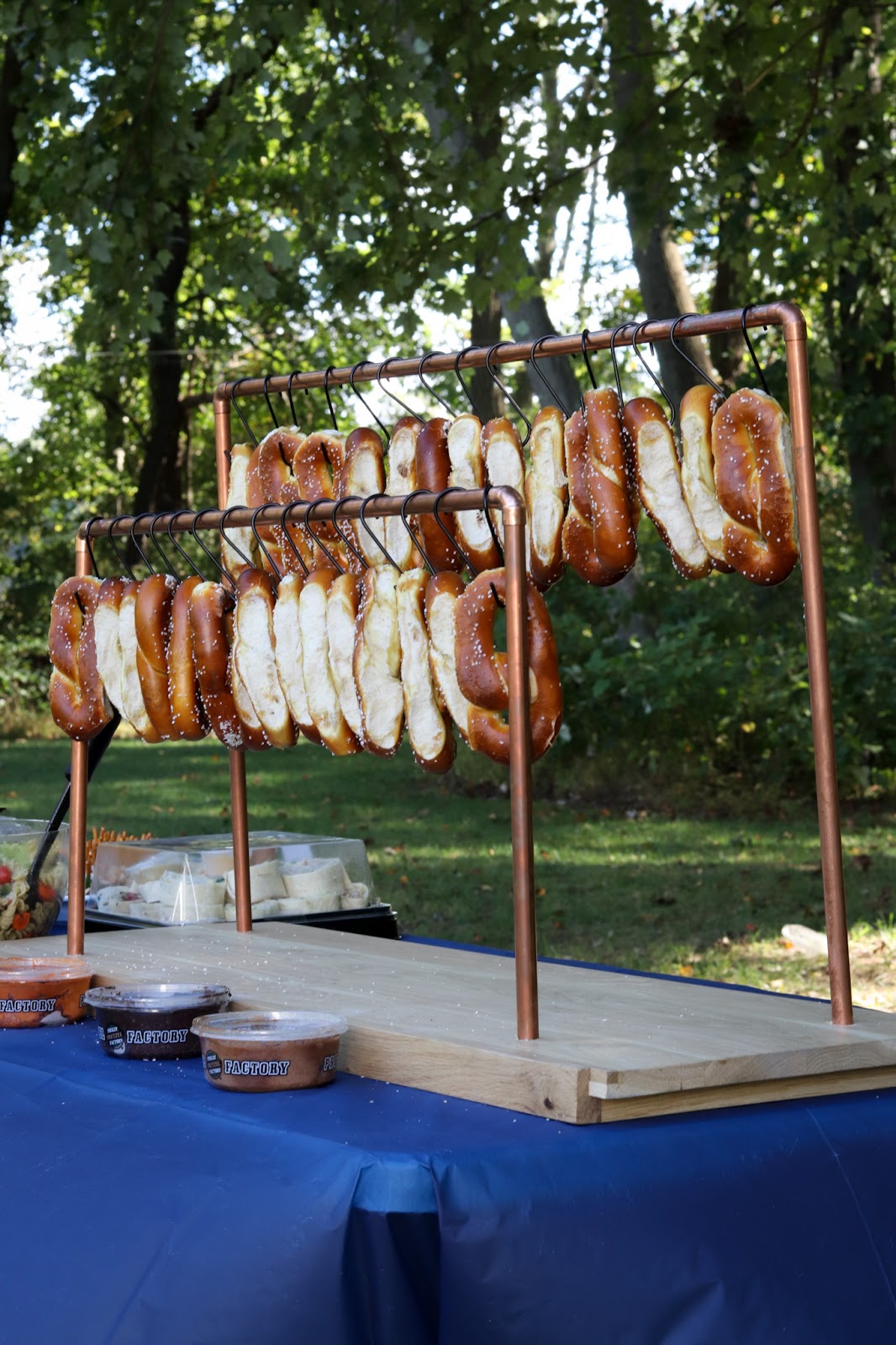 My sister also made his cake which turned our amazing and I am still obsessing over. She does such a good job with things. Remember how she also made C's
baby dedication cake
? I think she needs to just make all of my cakes from now on. We also had some cupcakes for the kids to enjoy that we put on the cupcake stand my father in-law made for A's first birthday. I seriously love how much use this has gotten. I feel like it needs to be a tradition now and I also have to use it for C's first birthday, which will be here before I know it. You guys, I'm not sure I can handle him being one just yet.
The kids were all excited to see the hedgehog so we sat them around the stumps and A and I did a little presentation about her and shared some facts with the kids and parents. He's wearing
this six shirt
that was the perfect birthday shirt for him. I love how he still wears it now since it isn't a typical birthday shirt. We also let the kids come up and get a chance to pet the hedgehog or hold her if they wanted to. I know there are some kids in his class still talking about her and I'm pretty sure a few of them asked their parents if they could get one.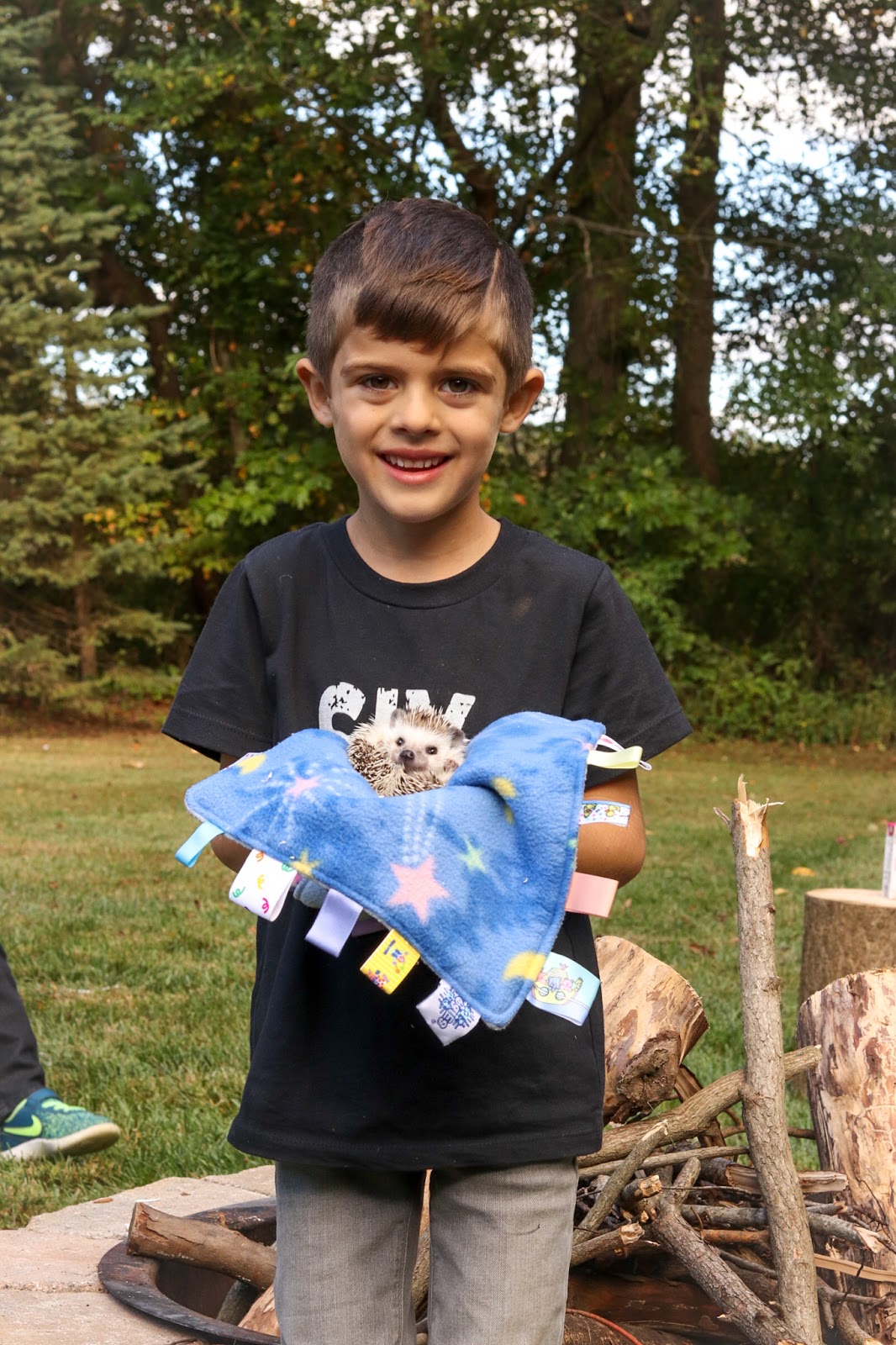 I'm not sure about your little ones but my guys are always so excited to see what the goods are in their party bags. Actually, I'm kind of convinced that it's not even really what's in the party bag, but the fact that they actually get one. Anyway, I found these adorable woodland treat bags that I could not pass up. They were a hit with the kids and they all enjoyed deciding which animal they wanted to pick.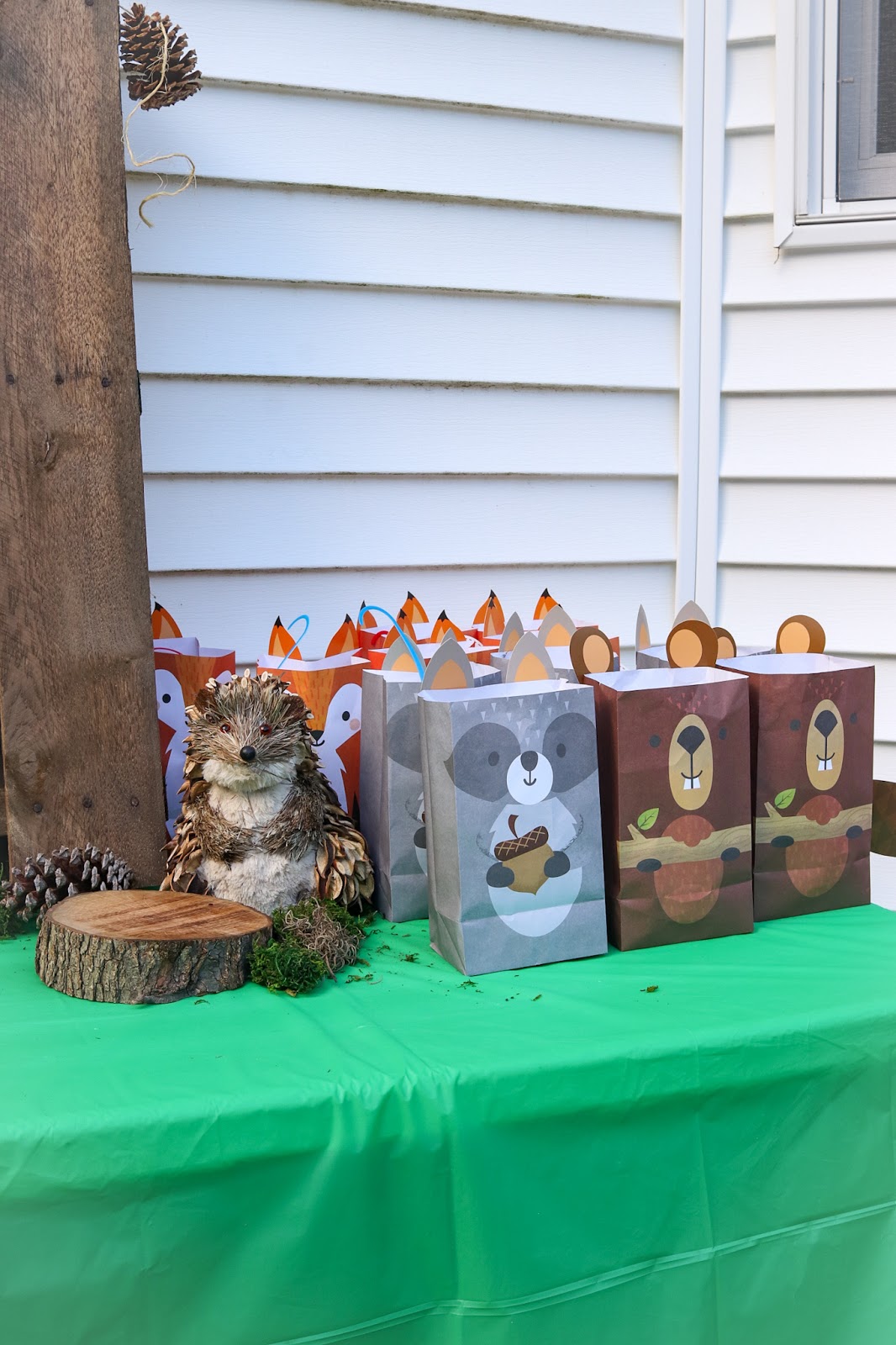 I was so thankful for a day of beautiful weather and a time for him to enjoy celebrating with his friends. Do you throw parties at your house or do you typically have them at another place?