Happy Friday, friends! I hope your week has been a good one. It's been a week filled with so many emotions for me but so many things to be thankful for as well. I have been solo parenting this week while Eric is in Canada for work. I was really hoping I would have been able to take a quick trip with him but it didn't work out with the boys being in school and having someone watch them. I'm sure there will be other times that it would work out better. He'll be back tonight and we are all looking forward to seeing him. I am tired out. I've said it before, but solo parents, you're the real MVPs.
Here's a look at five things that made me smile this week…
C's First Birthday:
It happened. My sweet little boy
turned the big o-n-e
. I shared with you all this milestone was hitting me really hard and pulling at my heart strings. I love to see my boys growing and thriving, but there's something really sad about knowing those sweet baby moments are moving on by. I'm sure there are a lot of great things to look forward to as they get older, bur for now, it's hard to see my sweet babies not be babies anymore. Even though they will always be my
babies
.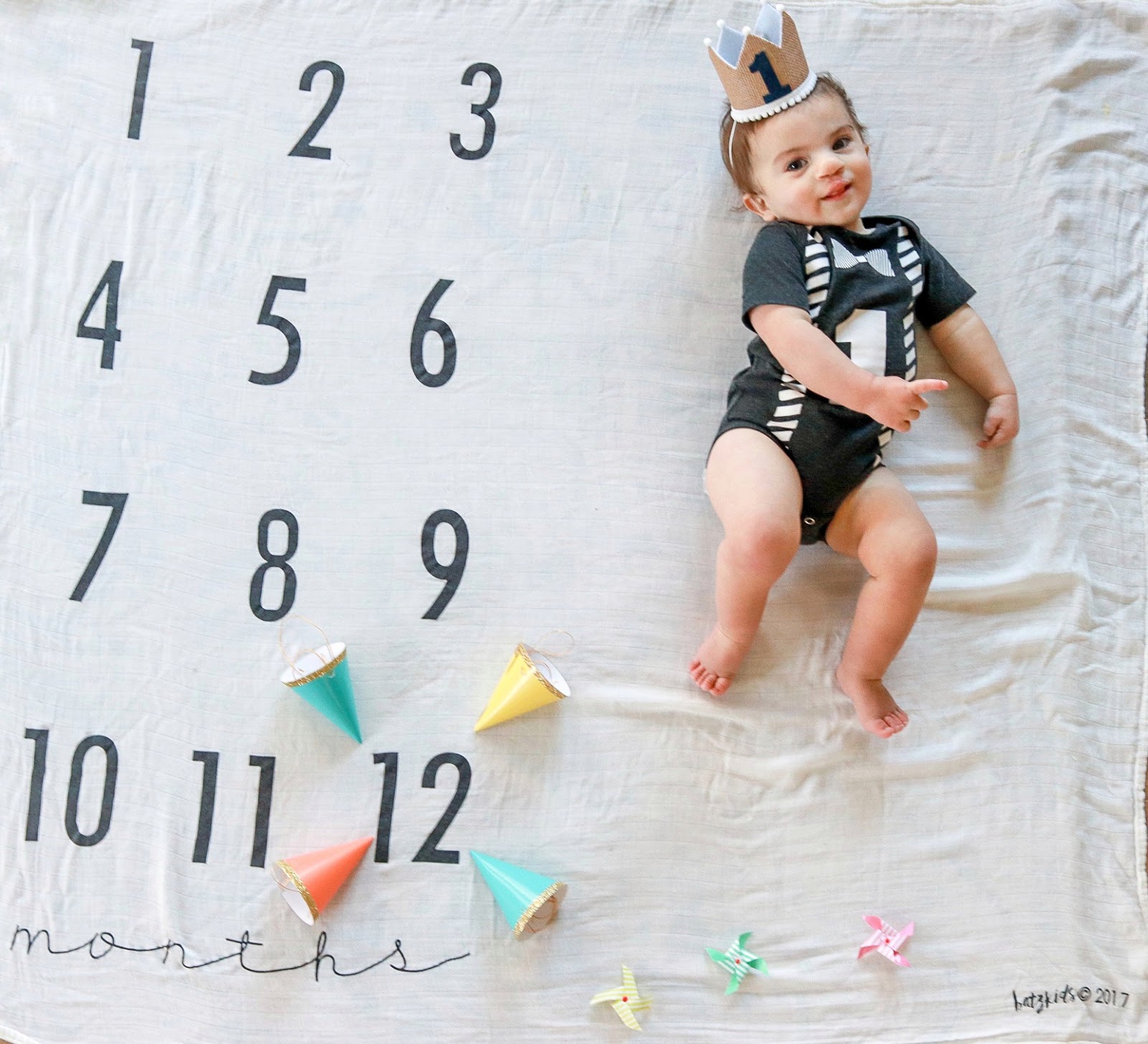 I had my moments of squeezing this sweet boy way too hard and kissing those squishing little cheeks a hundred times on his big day. Poor guy probably thought I was going nuts and didn't understand why I was happy and sad. As the day went on, it was harder to be sad though. He's accomplished so much in his first year and has overcome some big obstacles. We're so proud of him and look forward to seeing what this year holds.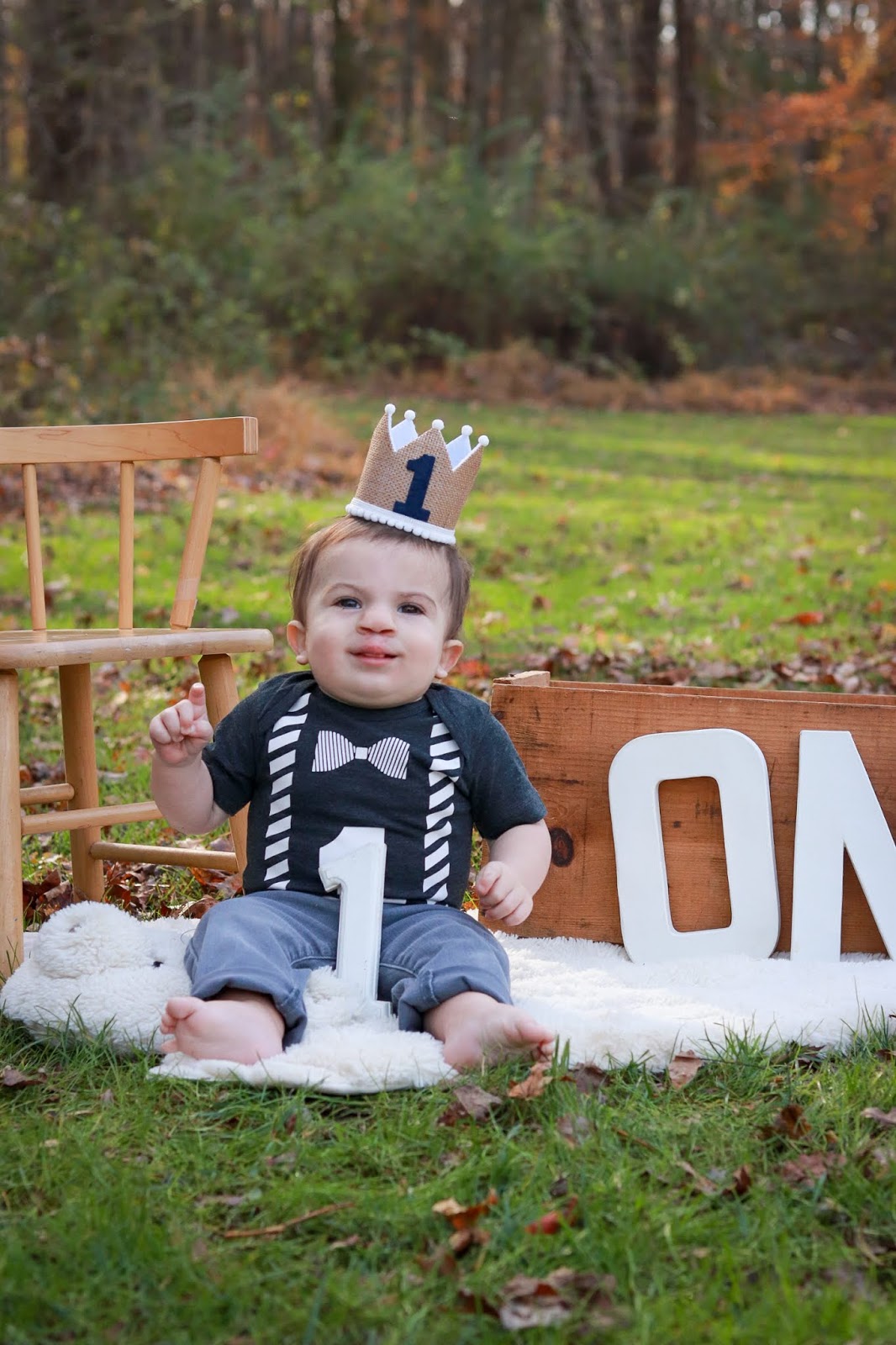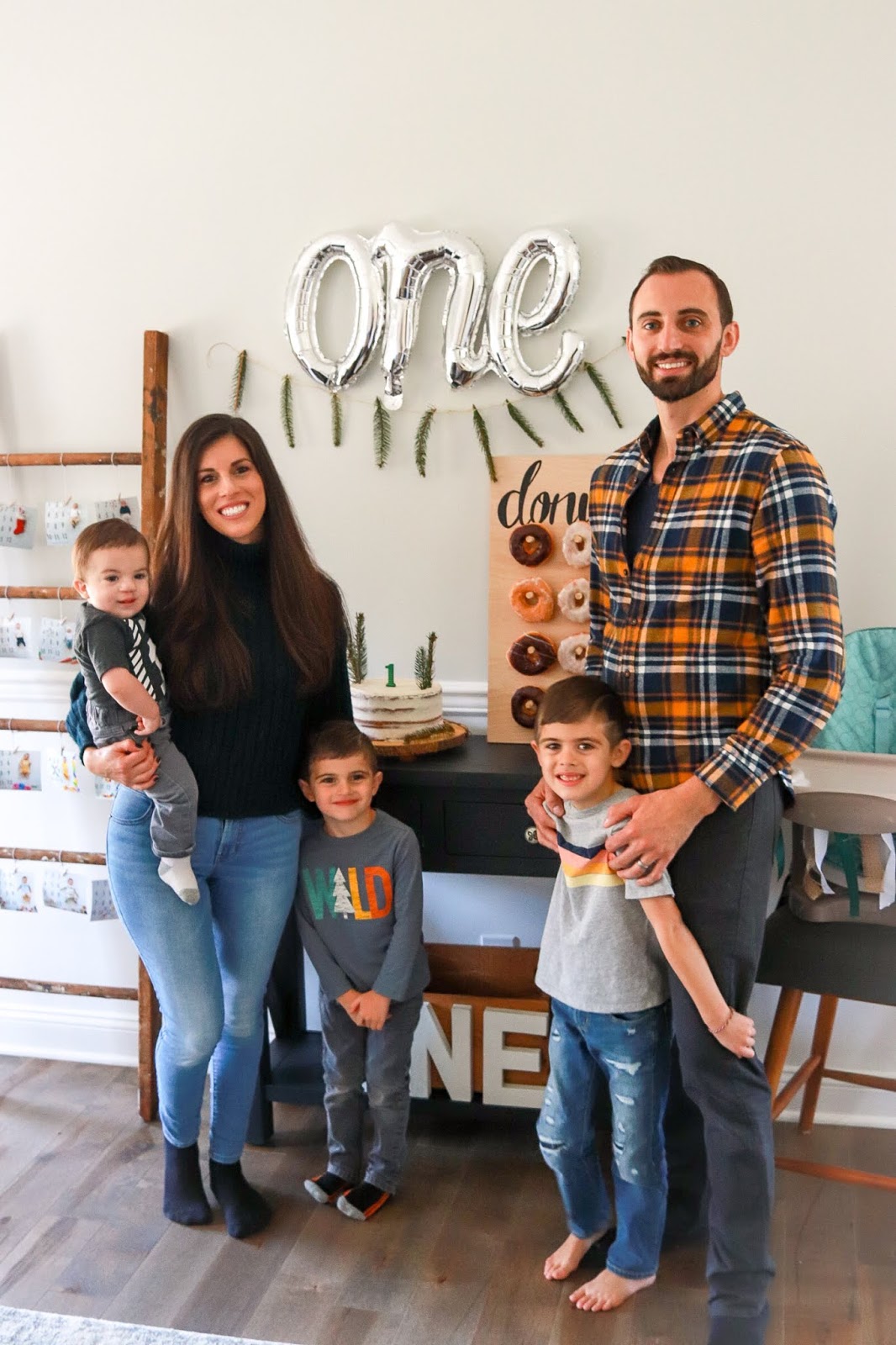 Touches of Fall:
I'm excited for Thanksgiving next week and all the family time that's to come. There was a week where our temperatures really dropped and it was rough getting the boys to put on heavy jackets, remembering hats and gloves, and all that good stuff. Thankfully this week the temps have been mild and I took some time to admire the last glimpses of fall hanging around.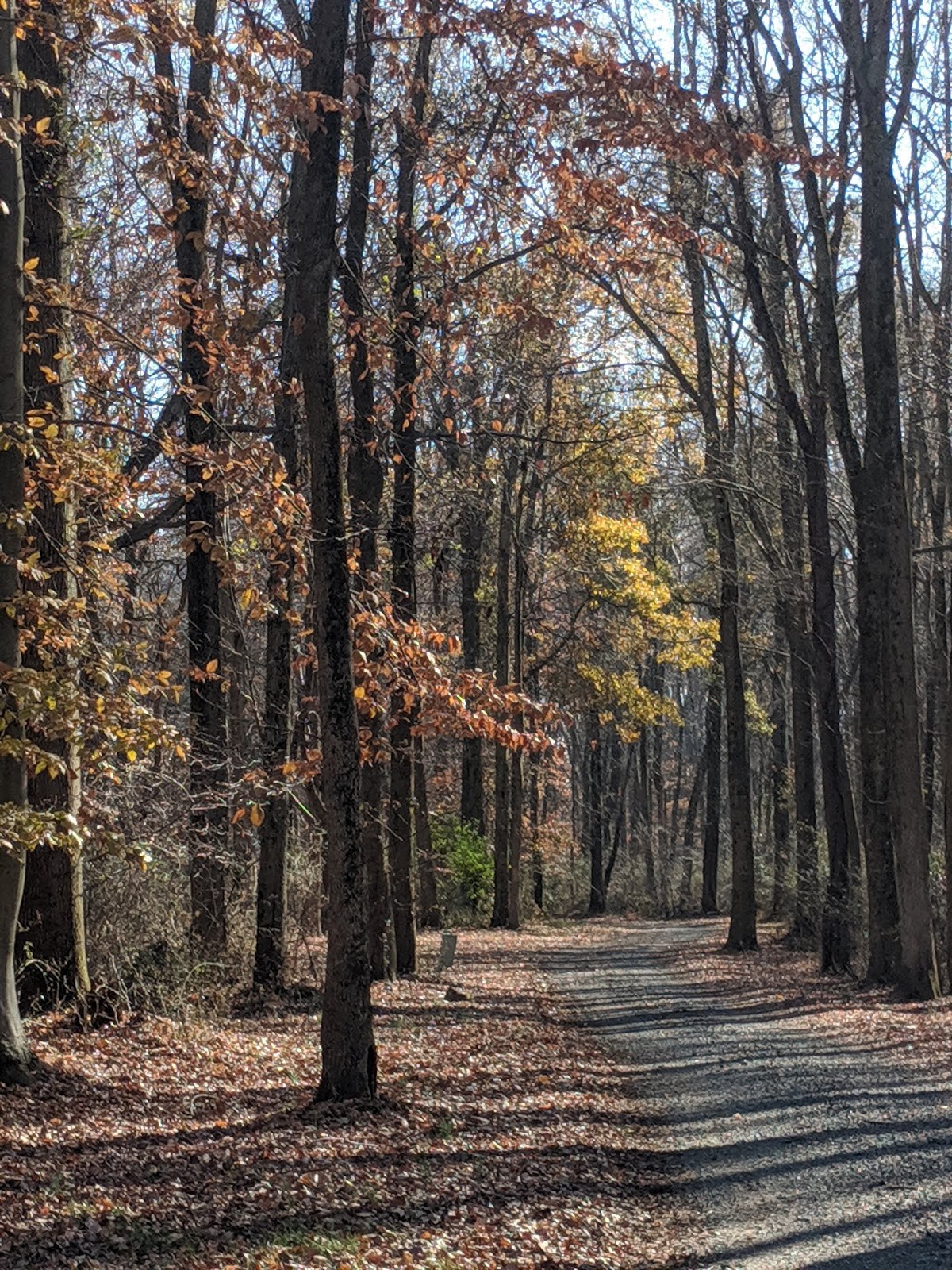 Sleeping Moments:
It's been awhile since C has fallen asleep on me, and boy do I miss those moments. I was talking to my mom this week about my struggles with him turning one and how I wish I could turn back time for even more baby snuggles. I felt like the first 6 months of his life we spent so much time at doctors appointments or in the car driving up and down the state to get there. I really feel like I didn't have enough tiny sleeping moments with him. Unfortunately there's nothing I can do about it now. Well, the other day he fell asleep while I was rocking him before his nap time. It was just what I needed in that moment. He's done it twice since then and I can't help but feel like maybe he's also making up for lost time. We both are in need of some sweet snuggles, and I'm here for it.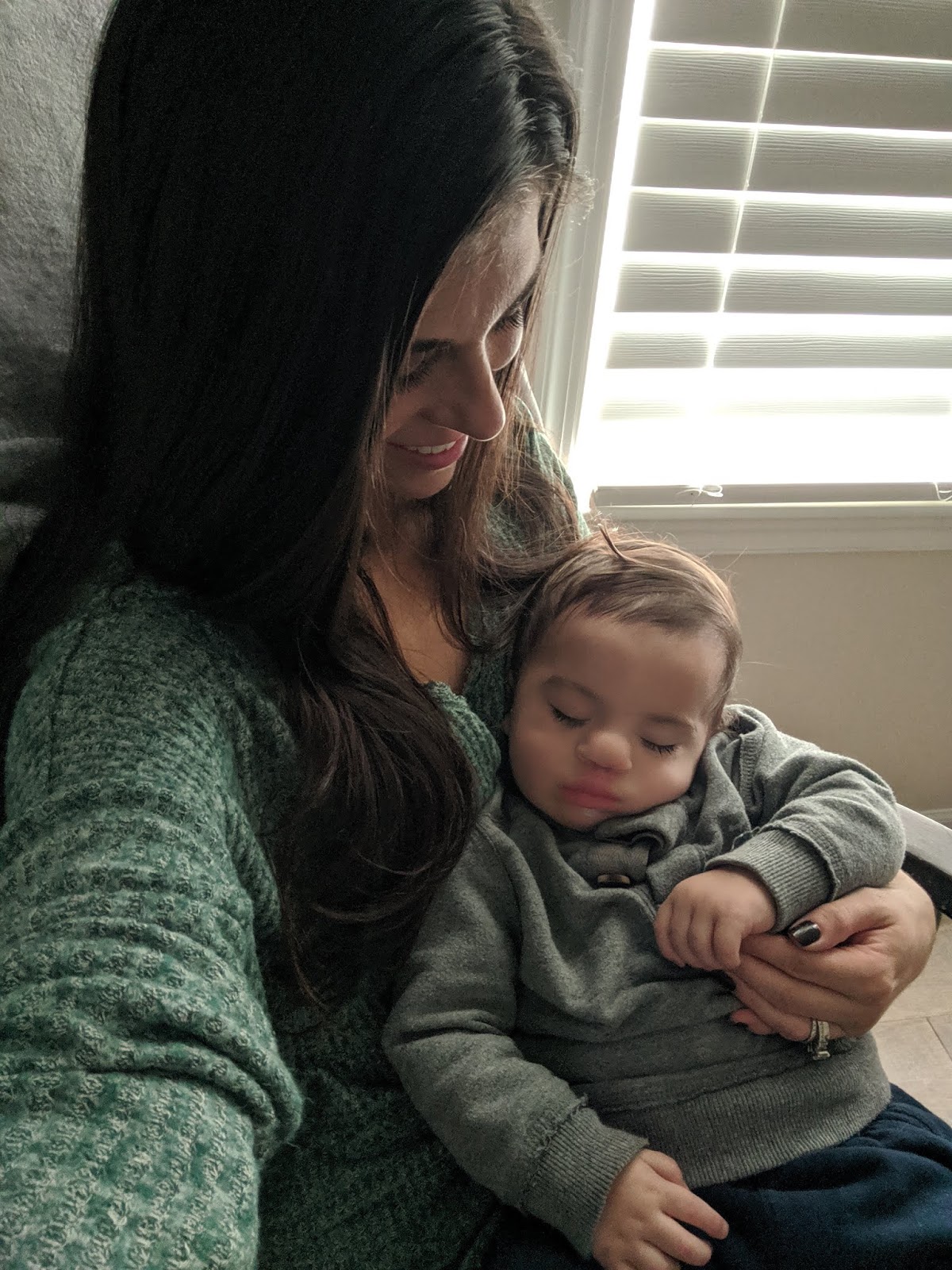 Brother Time:
We've all been missing Eric this week and you can tell our family just isn't the same when one of us is missing. I've tried to do little things with the boys this week to make them smile as well. We had some special time at the library after school and I even made them our
green pancakes
for dinner one night. They've had their moments where they've acted out, like when I needed to take a conference call and begged and pleaded for them not to interrupt me. Of course a broken lego figurine was sooo important and one of them had to come into the office to tell me #realmotherhoodmoments. Anyway, this sweet moment of them made me smile and they enjoyed the change of scenery and switching up our routine. The boys also picked out this really cute book called,
The Good Egg
. We've been reading it every night and they even had me boil up some eggs and drew the little egg characters on them. I didn't realize there were other related books to this and now I'm excited to look for them as well.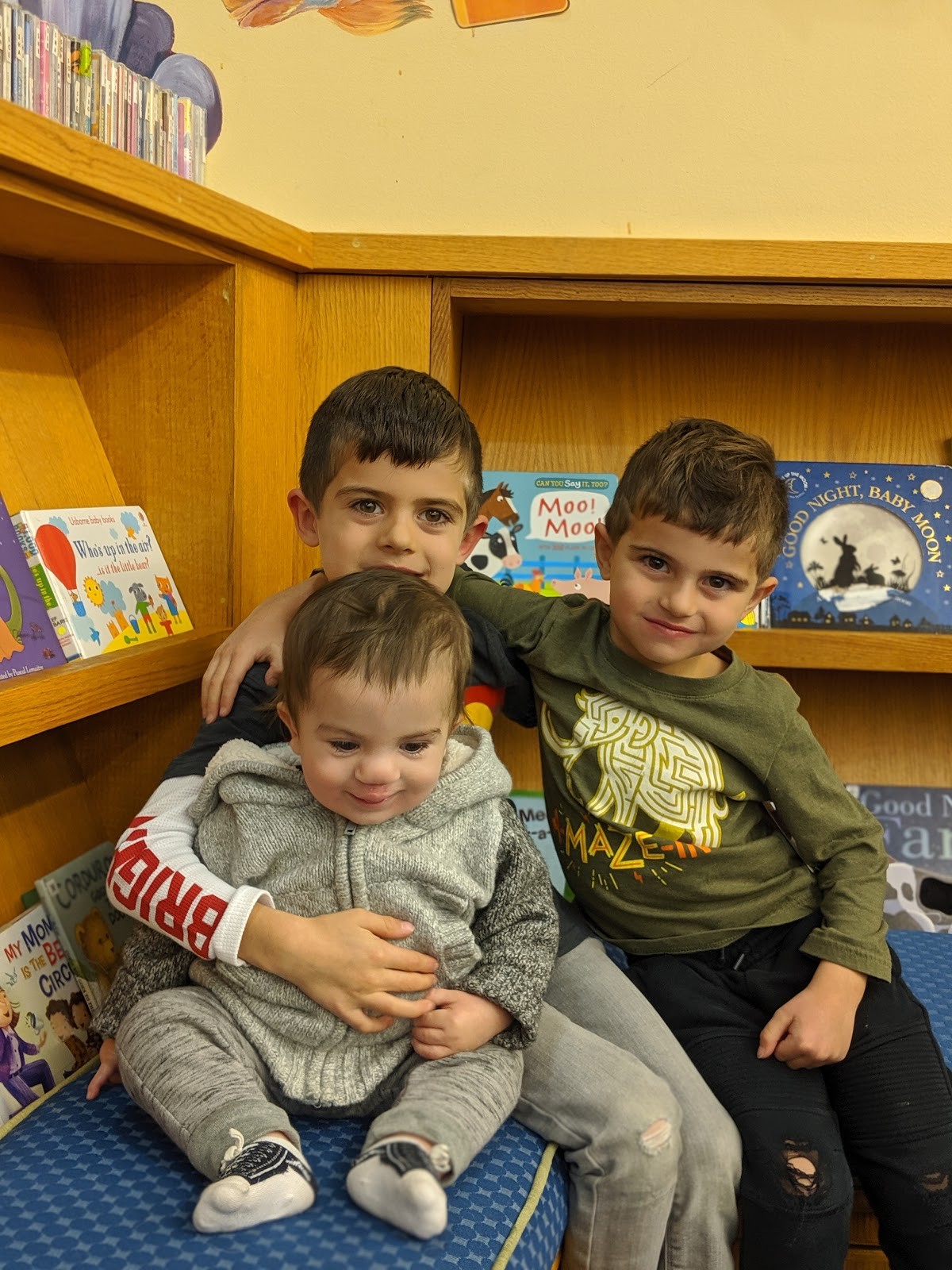 Well Hello, Big Boy:
What I really love about this whole blogging/influencer venture is the people you get to meet and create relationships with. Another local mother and I connected on instagram and C and her son are only 3 weeks apart and were both born with clefts. We've been wanting to get together and finally had the opportunity to. The crazy part is, they live not even five minutes from my sister. It was so precious to see the boys playing together and I hope that they can become lifelong friends. Her little guy is already walking around and you could see, C (haha), watching him closely and his wheels spinning. Ever since our little play date this guy has been pulling himself up and embracing the idea of walking more. We also had his one year wellness visit this week and I cannot tell you how big this made me smile. We went from them telling us he was malnourished to now being around the 20th percentile for his age. That's huge for him! Another proud mama moment.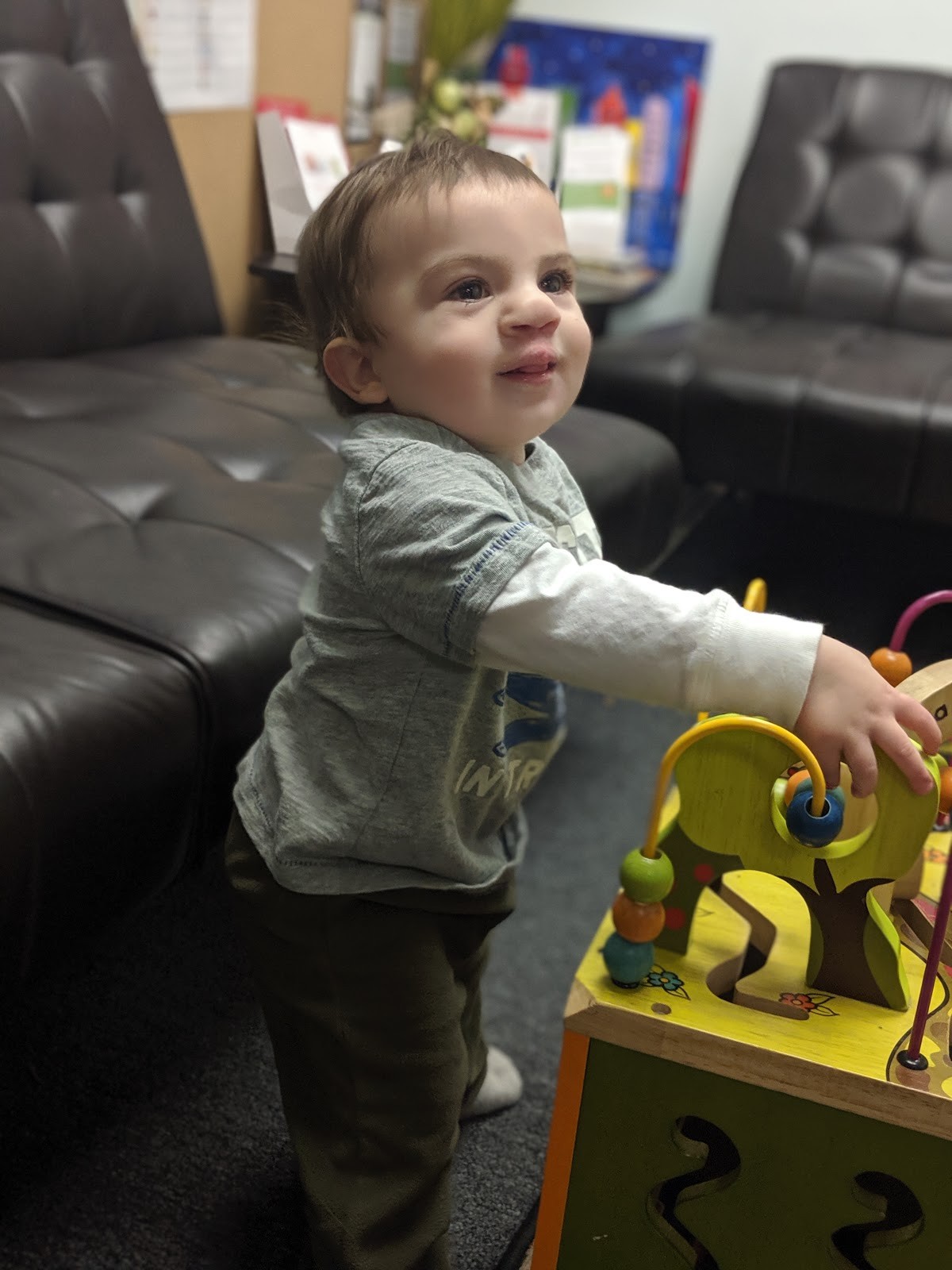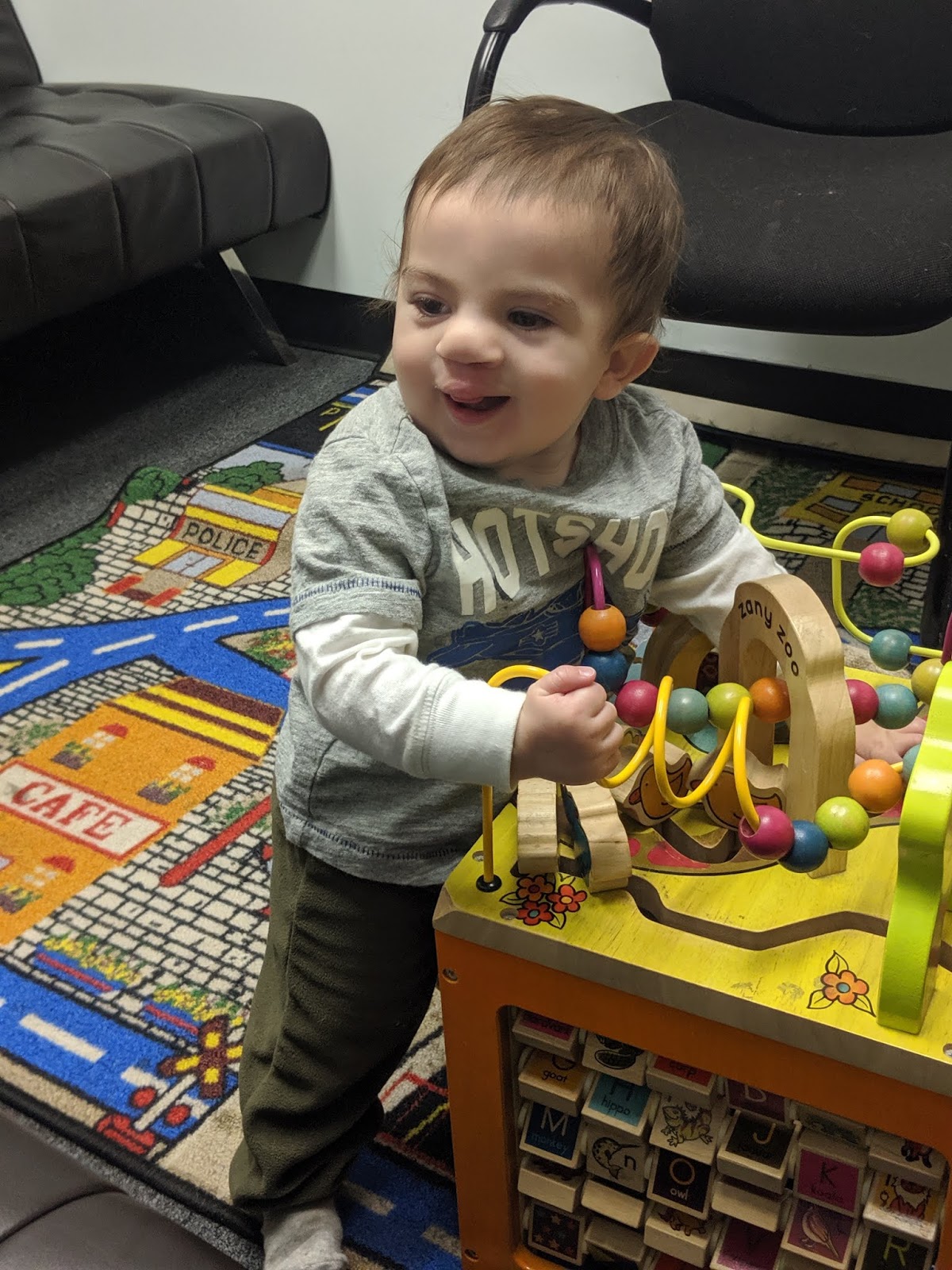 Here's to having a great weekend!