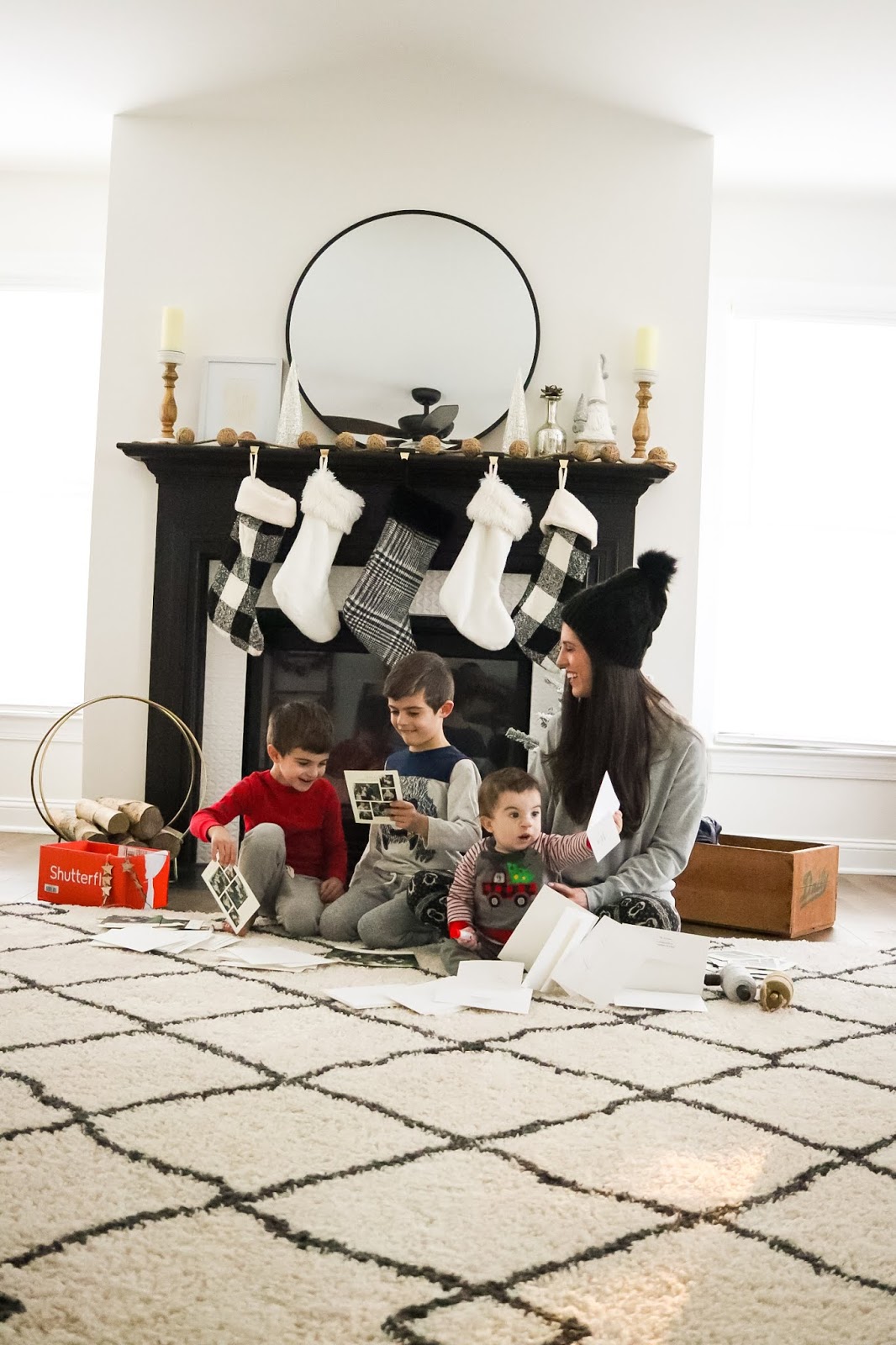 This time of year brings so much joy, happiness, and reflections for my little family. There are so many times we are reminded how grateful we are and thankful for the memories we create with our little guys.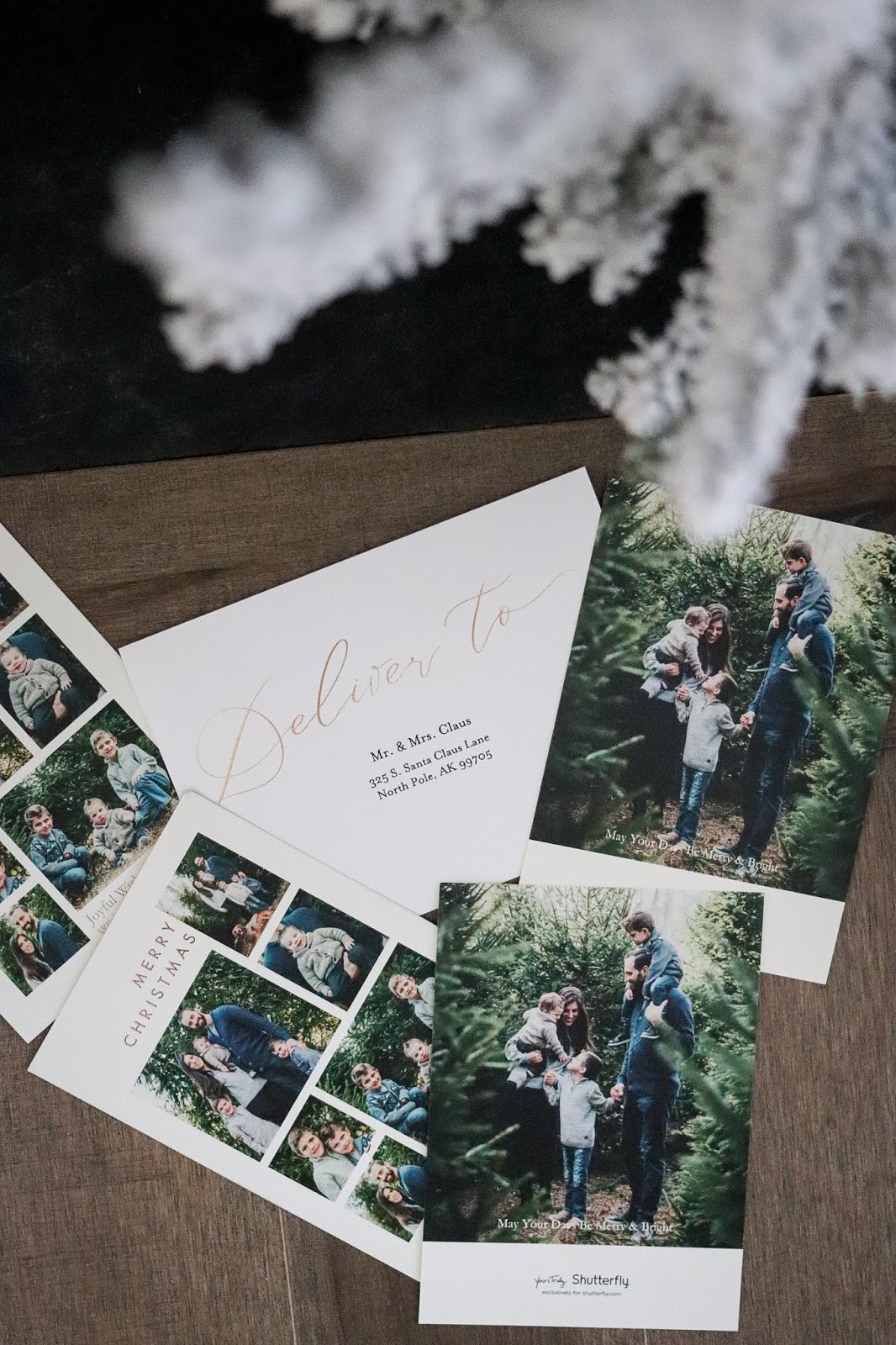 It's no surprise that I have been a Shutterfly customer for years. It's like clockwork around this time of year. We get
our calendars
set for the new year, enjoy narrowing down our holiday card options and deciding on
the one
, and ordering some personalized gifts for our loved ones.
Creating these moments with our family have been so much fun to look back on. It's crazy that last year C was just barely a month old. We went all out with our card and also used it as a time to announce that our little guy was here. They do also have some amazing options for
birth announcements
if that's what you're looking for.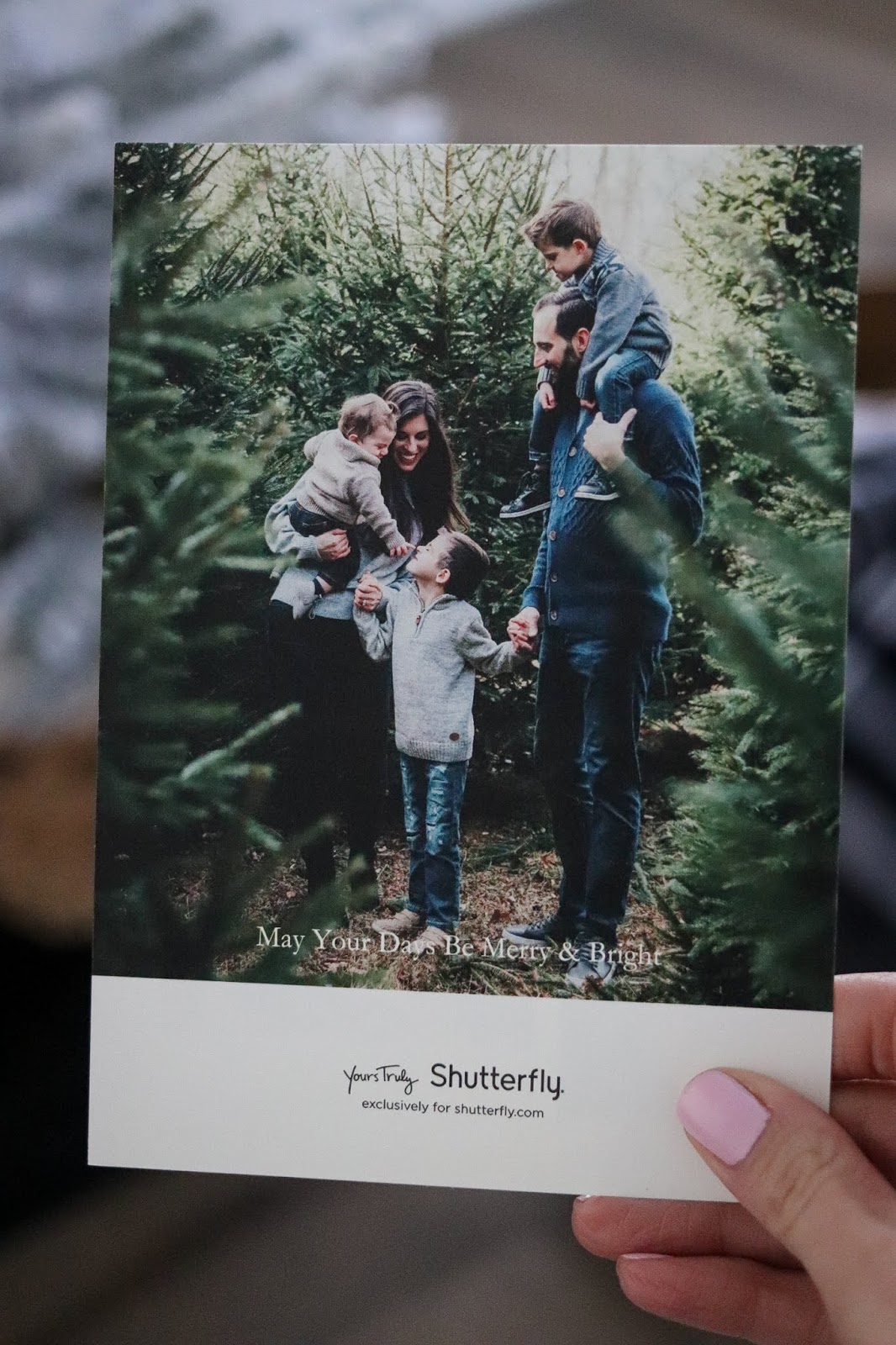 Some of you might remember reading (thank you to my long time readers) that every year usually brings some sort of story with us and a behind the scenes of how we decided on the pictures to use. I'll be sharing more of that soon, so stay tuned. What I love is, there are so many card options with many different layouts to fit your style or the look you are going for. I always admire those that can pick one picture to use and have it be the one. I have such a hard time narrowing down what I want to use that I am so grateful there are a bunch of options to be able to use multiple pictures. Anyone else have a hard time deciding?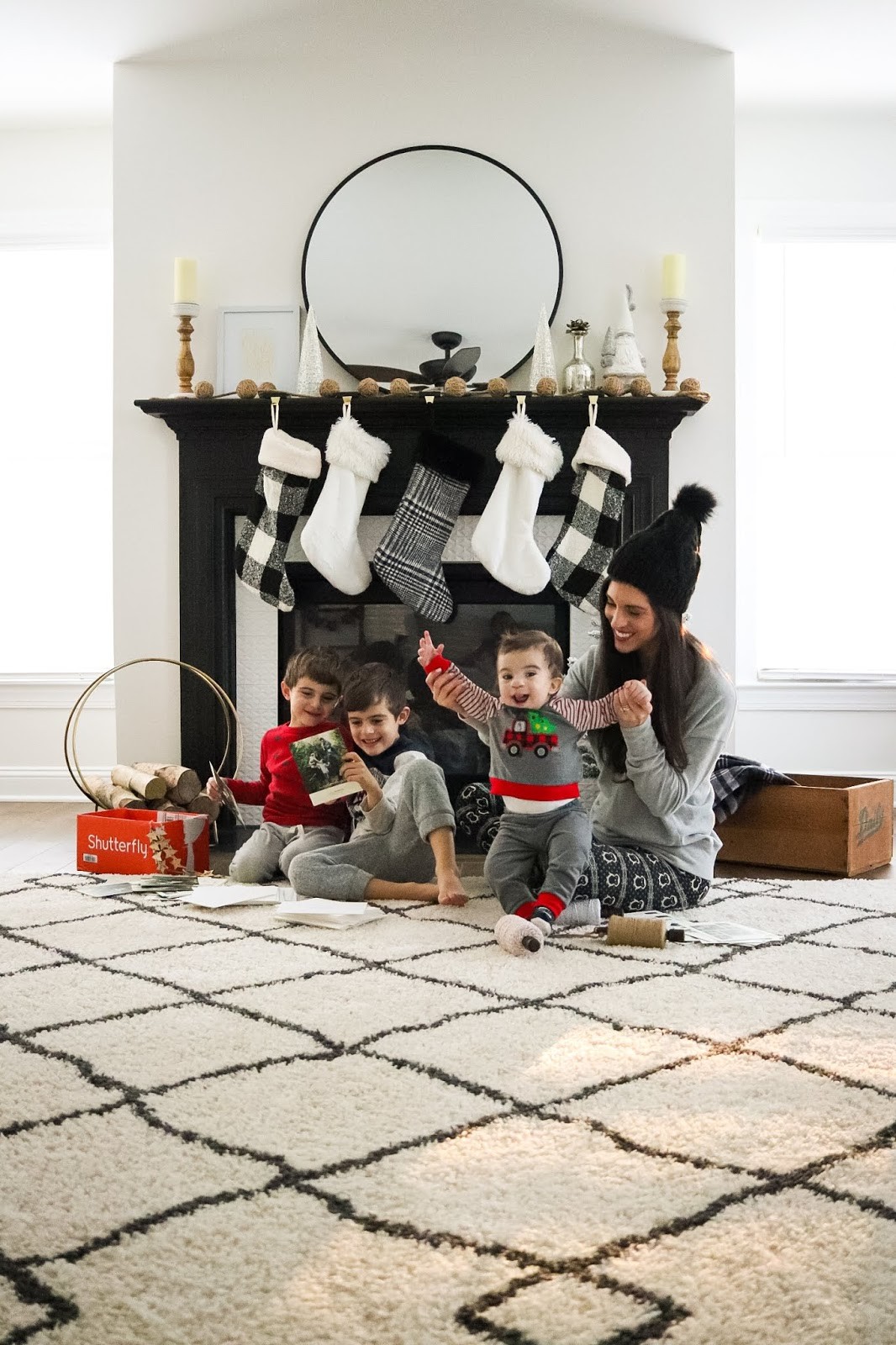 So I don't know about you, but I've had to dodge our deliveries lately because my little guys know something is up when packages are delivered. They actually got into one of their gifts the other day. In their defense, we had our front door open as I was helping to hold up the tree we were putting up in our entryway while Eric was putting it in the stand. Ok, at this point I might as well just tell you all the story. The delivery guy walked up. I mean, the door was wide open, and it was probably an awkward situation at best when he got a full view of the tree shenanigans that was taking place. The boys went over to the door and he handed them the package. As I had pine needles wedged near my face I didn't really have time to think about intersecting the goods. I also didn't think my little guys were going to go full on out and peel off the packing tape and dive right in. When I heard excitement coming from the other room and them running over to ask who the items were for, I realized what happened. I played it off, but I don't think they bought it. Because now, when we come home they want to race to the front porch to grab any packages that have been delivered. Thankfully when our bright orange Shutterfly box arrived we were all excited and ok with opening it up.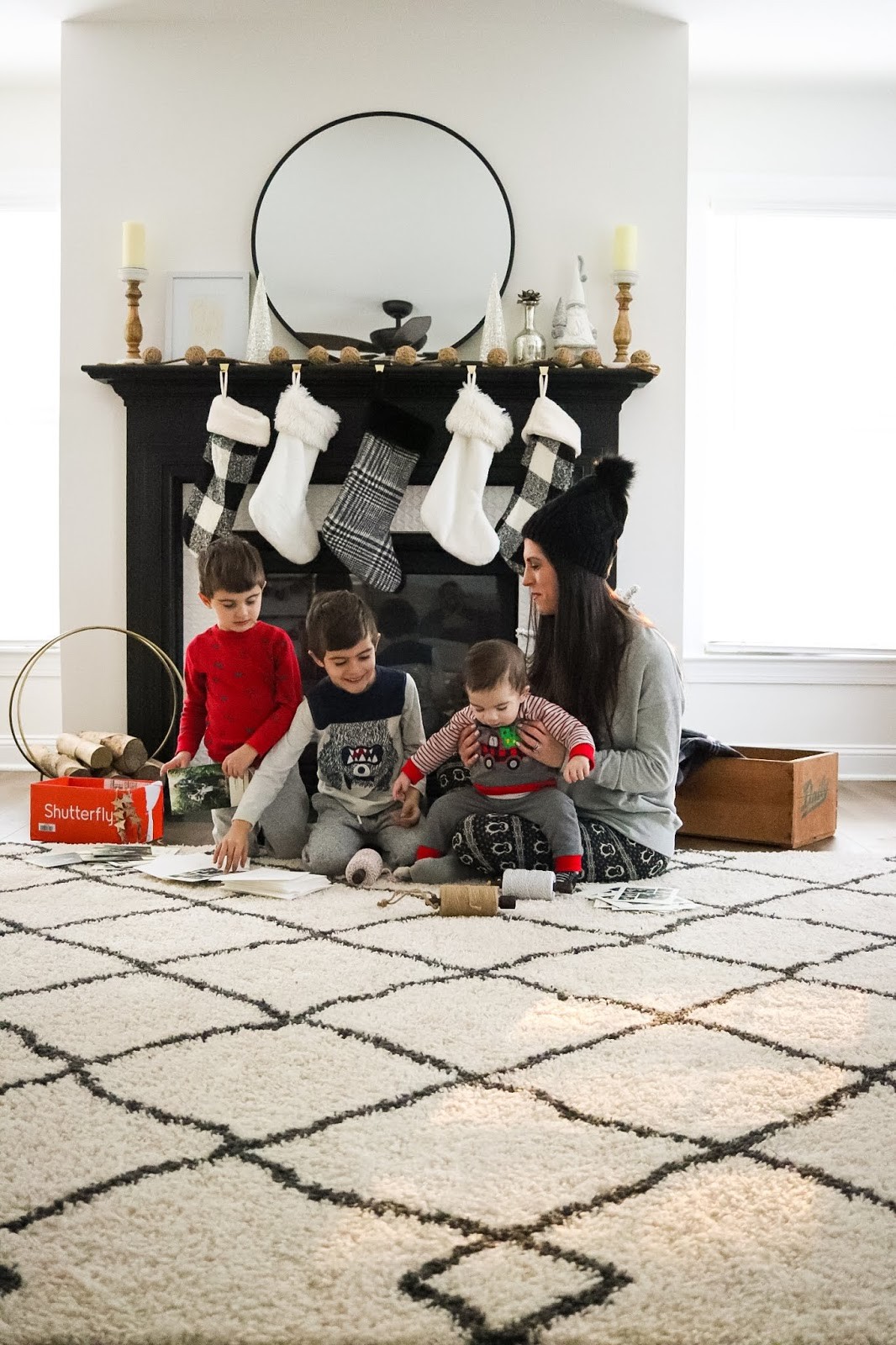 I tried to be slick and get the cards taken care of when the boys went to sleep, but a little night time creeper made their way back into our room and caught me mid-stamping. He wanted to help (classic bedtime stalling tactic), but I told him it was too late and we could do it tomorrow. News flash, he held me to it, and here we are.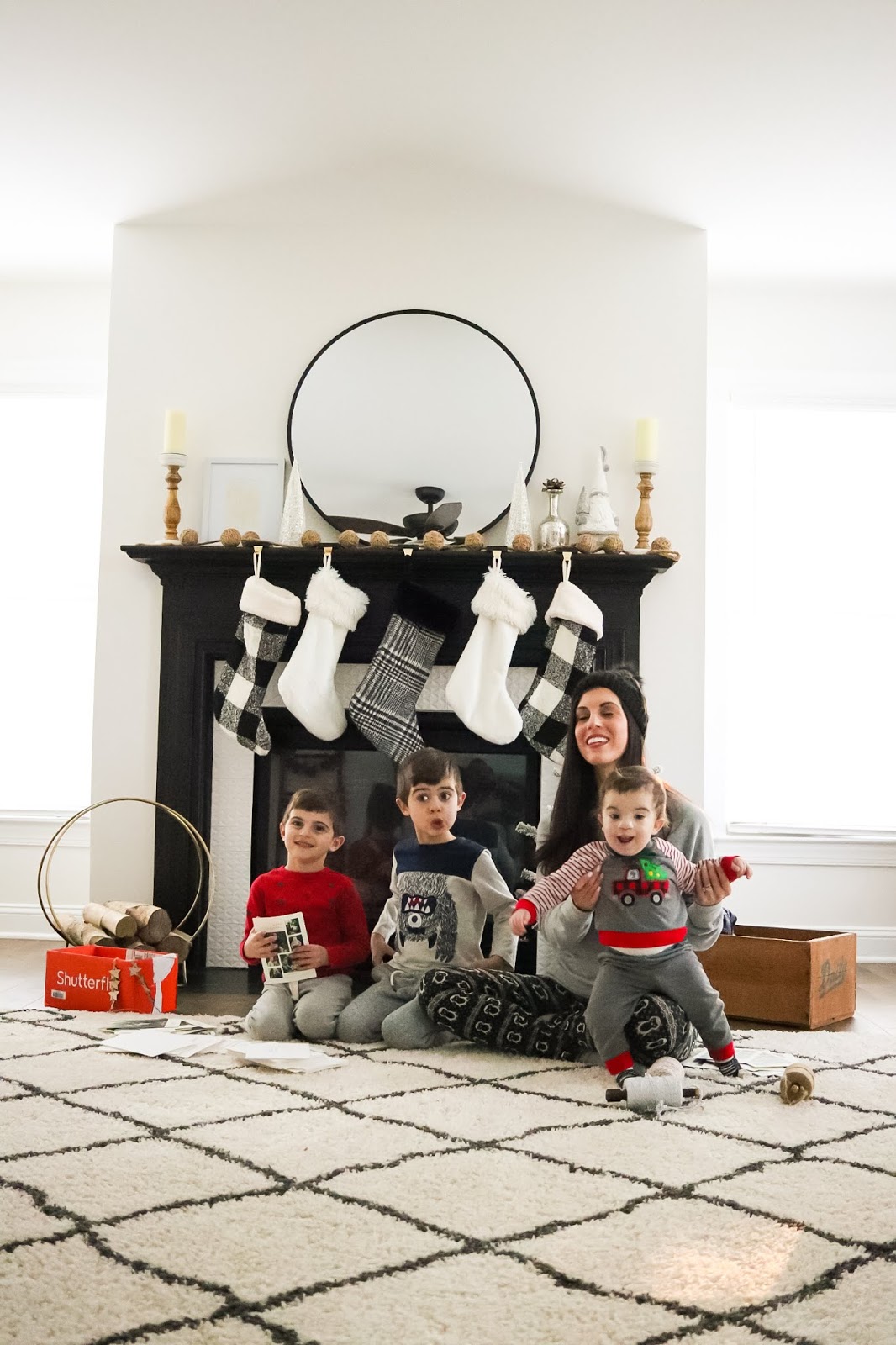 I ended up loving that they were involved because it ended up bringing some funny times and hopefully it will be things they remember when they're older. It wouldn't be a day in my house if things rain perfectly smooth, because really, what fun is that?! Let's just say these silly boys had each other cracking up as they were looking at the pictures on our card. The baby wanted to play with all of the envelopes, glue sticks, and stamps. That would explain things a little better if you happened to get a bent envelope from us. Now you know why 😉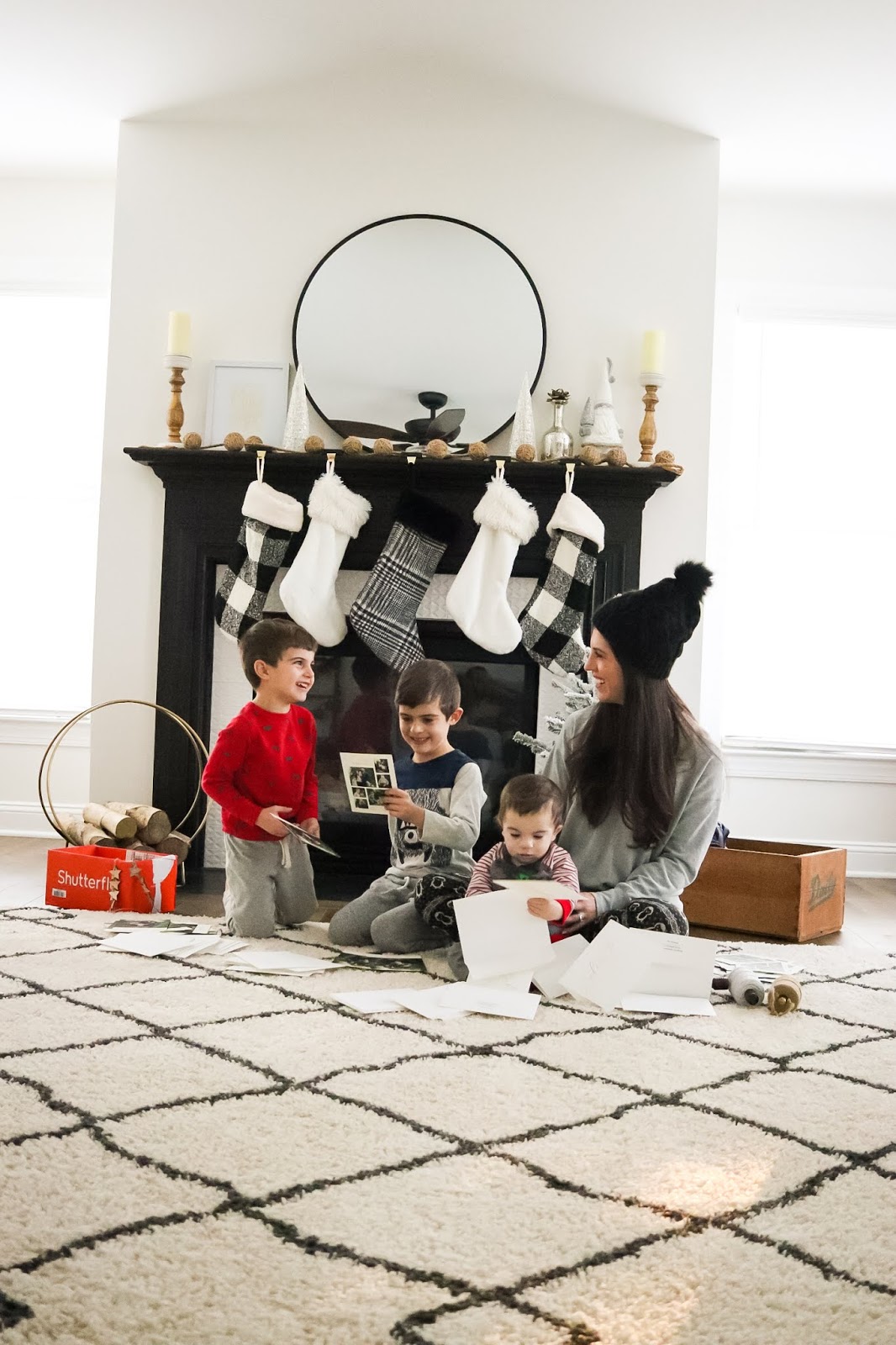 One a serious note,
Shutterfly's
custom envelop option has made my life so much easier. I used to write all of mine out by hand, but with three little ones, I just don't have the time anymore. What I also love is that even if you don't need to mail each card out, they also have options where you can get the fun —deliver to —graphic and then the rest is blank so you do have the option to also write it in.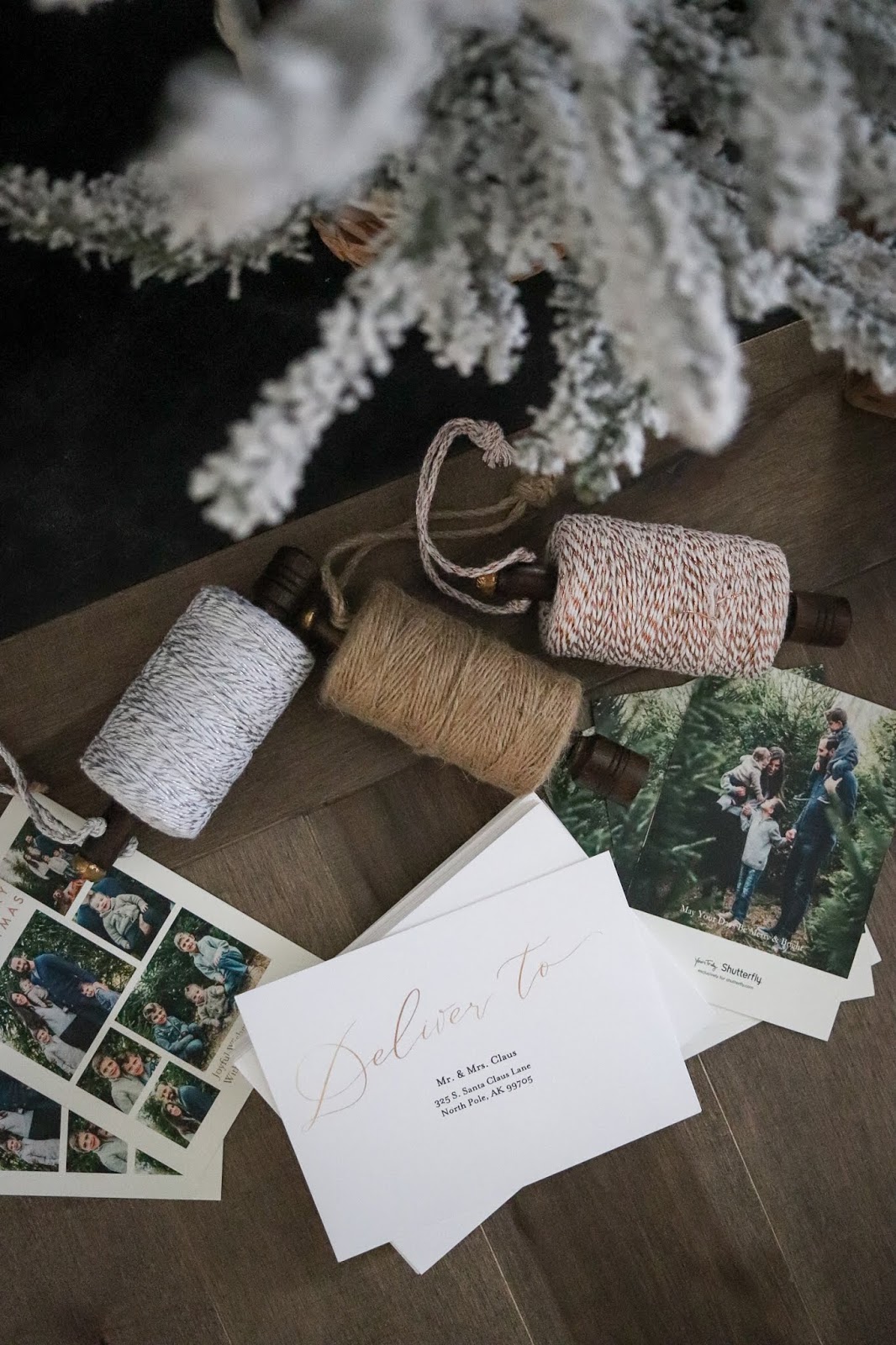 I really like how our card came out this year! The added rose gold
foil lettering
really gives it a little something extra, and our hope is that is spreads some holiday cheer for all those who receive it.